Santa Fe Lifestyle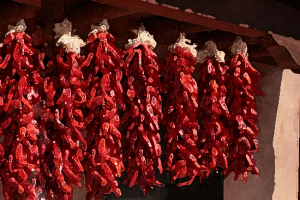 Santa Fe is one of the most interesting art centers in the world. Nicknamed, "The City Different", this culturally diverse region has a small town atmosphere with the sophistication of a large city. Santa Fe is well known as a center for arts that reflect the multicultural character of the city with Native American, Hispanic and Anglo influences.
The Santa Fe area is a true artist's colony with a 400-year old Spanish heritage and 1000-year old American Indian culture. This tri-cultural blend creates a unique community of regional foods, arts, festivals, and lifestyles. Santa Fe has a distinctive architecture style: pueblo, territorial & federal, with adobe walls, brick floors & viga ceilings, warm bright colors, mixed with eclectic furnishings of old & new.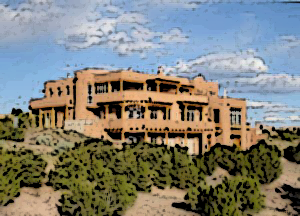 Santa Fe style is a mixture of cultures, creativity & a unique contemporary Southwest style. Santa Fe style is more than Native American design and includes a mixture of Spanish, Mexican, and cowboy influences found not only in its art, music, clothing, furniture, architecture, but in its food as well. The distinctive taste of the red & green chile, is unique to the region and it can be found in the local foods in appetizers to main courses & in desserts & beverages!
A land of wide-open spaces and historical places, the Santa Fe area has much to offer and discover with its very unique beauty, enduring culture and the people that make Santa Fe and Northern New Mexico the Land of Enchantment. Seated on the high-desert mesa at the foot of the Sangre de Cristo Mountains, rich with art and steeped in history, Santa Fe is located in the northern part of New Mexico, almost halfway between Albuquerque, New Mexico and Colorado Springs, Colorado.
Scenic day trips are a beautiful way to explore and experience Santa Fe and northern New Mexico. There are driving tours of our area's enchanted circle, historic churches, weaving communities, cowboy country, hot springs, and wide-open spaces.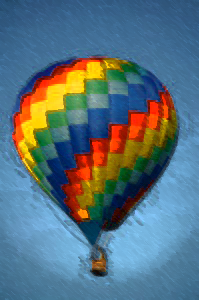 The Santa Fe area is a year-round recreation destination with four distinct seasons: – in spring the area blossoms with whitewater rafting, gallery hopping, and gourmet dining; in summer everyone takes advantage of the warm days & cool nights with outdoor activities from morning until after dark, live music on the Plaza & more; the autumn harvest season is abundant with adventures available to everyone, which includes hiking, ballooning, trout fishing, horse back riding & mountain biking; and in this winter wonderland, Santa Fe is in its true glory with snow capped garden walls, mountains of deep powder with endless skiing and snowboarding through the Sangre de Cristo Mountains.
The Santa Fe area has many festivals throughout the year celebrating Native American, Hispanic and Anglo traditions, including art fairs, music festivals, American Indian ceremonial dances, yuletide events and much more.
There is a certain romance about Santa Fe, that has an irresistible appeal of its lifestyle, its casual elegance enlivened by a dynamic, ever-changing mixture of the old and the new, the East and the West, the simple and the sophisticated.
---