Newsletters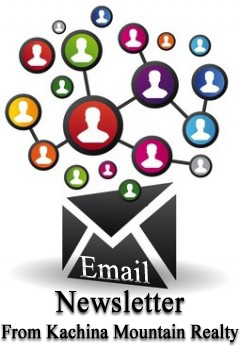 Eco Lifestyle And Home Newsletter
Welcome to Eco Lifestyle and Home News. The creator of the newsletter is Dianne McKenzie, qualifying broker for Kachina Mountain Realty.
We decided to produce a conscious email newsletter that has information about real estate in Santa Fe, Taos & beyond, and also about living, playing and working. We wanted to include information as it relates to home, health, well-being and lifestyle.
We look forward to hearing from you and welcome your comments and suggestions. In the meantime, please enjoy our newsletters listed below.
Sign up for our monthly email newsletter now, so you do not miss out on the news:
---
Sign up for our monthly email newsletter now, so you do not miss out on the news:
---
2023 Eco Lifestyle And Home Monthly Email Newsletter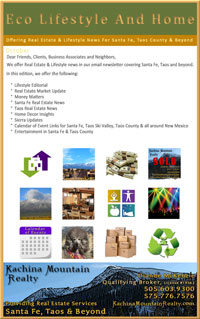 October 2023 » Published October 1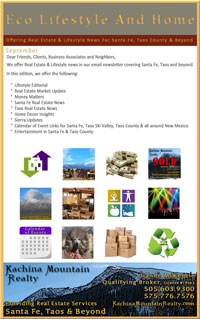 September 2023 » Published September 1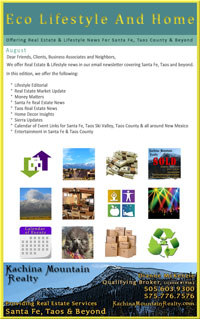 August 2023 » Published August 1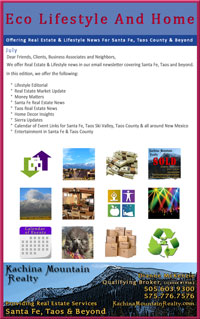 July 2023 » Published July 1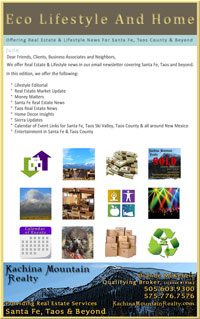 June 2023 » Published June 1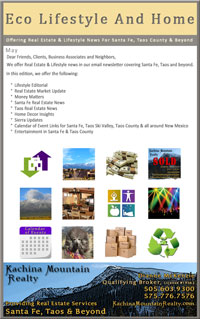 May 2023 » Published May 1,2023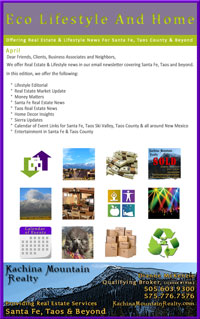 April 2023 » Published April 1, 2023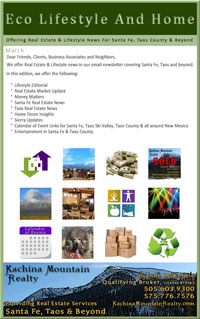 March 2023 » Published March 1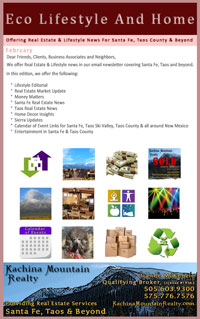 February 2023 » Published February 1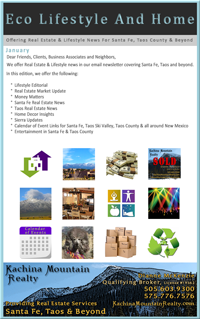 January 2023 » Published January 1