Our Real Estate Marketing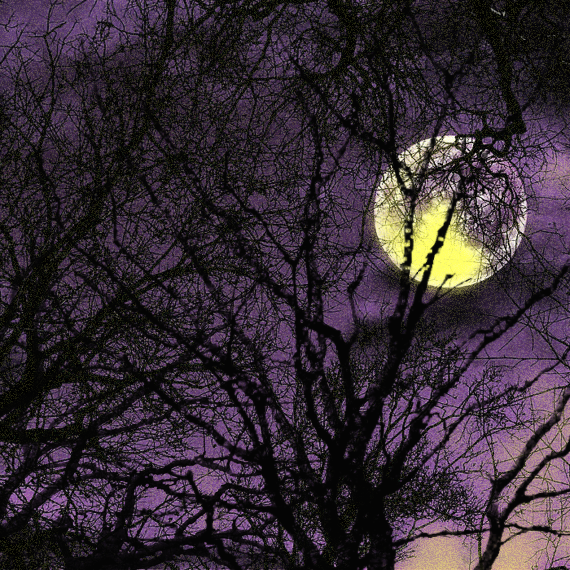 Promote. Negotiate. Sell. Move on.
Dream. Evaluate. Buy. Move in.
Plan. Develop. Invest. Move up.

"Marketing properties & cultivating relationships
with people who are looking to sell, buy or invest in real estate in the near future"
Every Picture Tells a Story…
Let Me Tell Yours!
It is a known fact that 87% of the home buyers today use the internet for online house hunting. We also know that 92% of home buyers use the internet to screen homes and determine those homes they would like see. Internet buyers also spend nearly three times as much time investigating real estate markets before contacting a REALTOR® than traditional home buyers do.
At Kachina Mountain Realty, we put our homes online to millions of viewers to help them in their search each month, bringing great placement to the forefront.
Using backend techniques that increase higher Google rankings and syndicating our listings, we get exposure to over several hundred locations online. Our internet marketing reaches out to many of the qualified buyers before they come to Santa Fe.
Marketing Properties for Sellers & to Buyers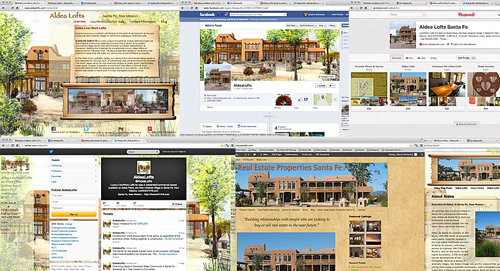 Everyone of our listings is posted on their own custom website, listed on YouTube, Facebook, Twitter, realtor.com, Trulia, Zillow, & Pinterest and is also actively blogged about on our website. More than 5 million people visit these sites every month! Social media marketing has become one of the fastest growing methods of marketing real estate over the past couple of years. We engage in online communities through conversations and media sharing, thus opening up opportunities for people to see your property online. That means increase exposure for your property, enabling it to be seen by more buyers, which can lead to a shorter time on the market.
According to a recent National Association of Realtors study, the most important thing that a potential buyer wants to see is photographs, followed by detailed property information. Our individual property websites feature up to 50 photos with slide show and unlimited text for property descriptions. It is important to distinguish your home in the real estate market with an individual property website, which helps us to market your property in the online place where the most potential buyers are looking, and thus sell sooner.
What We Do To Make Real Estate Social Marketing Successful: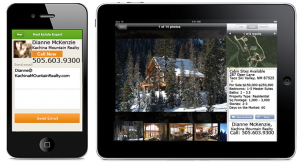 We create listings that are available on internet enabled devices
We create an individual website for your listing with a blog
We create a blog postings on our website about your property
We add your new listing to our Facebook Business page
We post an announcement of your new listing on our Twitter page
We put out an alert to our LinkedIn group for your new listing
We post a video of your property on YouTube
We add images from our website to Pinterest
Choosing The Right Agent For Your Property Listing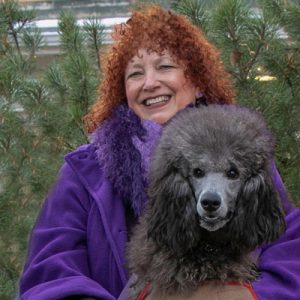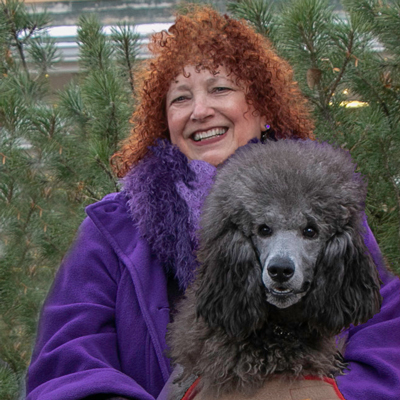 Regardless whether you are a first-time buyer in Santa Fe or a long-time resident looking for a new property, a highly skilled real estate agent can make your transaction happen quickly & easily.
My thoughts On Offering You Value
I have been thinking about what sets my services apart from others. There are many real estate agents to choose from, so how does a buyer or seller or investor make that informed decision?
I offer service. I believe real estate needs to be actively marketed for sellers so that it speaks to buyers.
The typical real estate marketing consists of implementing the 3 P's:
1. Put the listing in the MLS
2. Post a sign on the property
3. & Pray.
Good networking & good marketing require a strategy.
I am a proponent of marketing real estate through social media, online exposure, blogging and marketing to other real estate agents. It is important to distinguish your home in the real estate market with an individual property website, which helps us to market your property in the online place where the most potential buyers are looking, and thus sell sooner.
Working with me at Kachina Mountain Realty, I research and market properties to suit your needs & goals, negotiate on your behalf and help you manifest your dreams. I am acutely aware of current trends, the housing market and the current, pending & expired listings, so I can help you find or sell your home.
As your real estate qualifying broker, I, Dianne McKenzie,:
am knowledgeable about the Santa Fe real estate market
have excellent problem solving skills
am extremely competent & tenacious at getting the desired results
have strong negotiating skills
am able to go beyond expectations in helping client's manifest their dreams
Often a real estate transaction is relatively simple & smooth sailing, and at other times it can become rather complicated, particularly in today's market. I have the experience, skills & technology to process your transaction from start to finish.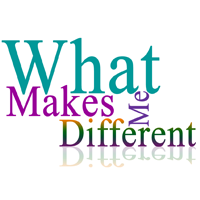 I have been a real estate development partner and have extensive experience working in a residential architecture company in New Mexico and California. I have been an innovator with online media since 1995, where I developed an online presence for hundreds of companies. I was involved with new media marketing for real estate as an early adopter. Over the years I have honed my skills in internet marketing of properties.
Imagine, me, Dianne McKenzie, as your real estate consultant. What I do for my clients is invest my time consulting, marketing, negotiating, and overseeing the details of their transaction so they will have a superb experience that causes them to want to introduce me to the people they care about most.
The purpose of my business is referral, which means I must bring my clients so much value that they feel comfortable introducing me to the people they know who need my help.
After all, a referral is sending someone they care about to someone they respect and trust.
Buying or selling a home is one of the most important transactions you will ever make and with me, Dianne McKenzie, as your agent, you will see your dreams realized effortlessly. I utilize the latest technology for keeping you informed every step of the way. With features like Authentisign* & leading edge real estate apps, your real estate transaction is seamlessly integrated for a smooth transaction.
I am readily available by cell, text, & email and returns calls promptly, seven days a week! Call me for a consultation today: 505.603.9300.
For a current PDF of Santa Fe Homes, Aldea Homes, and Aldea Lots, property for sale contact Dianne »
~~~~~~~~~~~~~~~~~~~~~~~
*Dianne makes technology simple for people to use. Authentisign is just one of the technologies Dianne uses in her real estate business. Authentisign is the fastest, most secure way to sign, send, and store documents in the cloud, for closing a sales contract, buying a home or approving a project estimate. With Authentisign, you can sign anytime, anywhere on any Internet-enabled device.
---
Save
Save
Save
Save