Events all year long in Santa Fe, The City Different
"Santa Fe, New Mexico is a magical, exuberant, colorful journey at any time of year. Our Legendary History & Culture will fascinate and inspire you. Our art galleries and Diverse Visual Arts span ancient traditional techniques to the most contemporary and edgy. Settle yourself into our world class accommodations, partake of our sumptuous World Renowned Cuisine and treat yourself to our colorful markets and experience why Santa Fe has been considered a Legendary Trading Center for hundreds of years. It's not surprising that the average visitor comes to Santa Fe three times in their lifetime. Now is the time to be above average!" – from the Santa Fe Visitor Center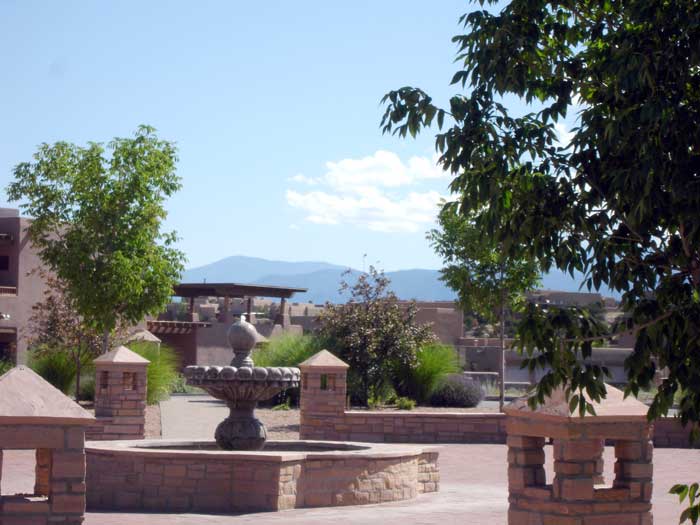 Santa Fe is a world-renowned art center and has over 200 art galleries in the city alone, as well as excellent performing arts organizations. Art collectors come from all over to buy fine Native American, contemporary and western pieces, and to stroll from gallery to gallery along the ancient streets. Friday night gallery openings are a local tradition, and Indian Market in August is the largest Native American art showcase in the world. Art is a key component of life in Santa Fe. In terms of dollar sales and Santa Fe is among the largest art markets in the U.S.
There is ALWAYS something to do, see, hear & participate in, all year long. The best website for a list of events categorized per month is the Santa Fe Visitors Center. Check it out if you want to experience the Santa Fe lifestyle!
Select the images below to view events.
Visit Santa Fe:

Santa Fe Calendar Events:
Links to what to do & see in Santa Fe: