Past Monthly Newsletters 2020-2022
The creator of these newsletters is Dianne McKenzie, qualifying broker for Kachina Mountain Realty, and Sierra, our silver standard poodle, service dog and CFO (Chief Fun Officer).
We decided to produce a conscious newsletter that has information about some real estate but more about living, playing & working. We also wanted to include our professional friends' expertise as it relates to home, health, well-being, & lifestyle.
The main idea is that we want to communicate quality of being and connect our spheres of influence with other like minds, to a variety of conscious activities & resources in our communities.
In our Eco Lifestyle And Home News we will regularly feature columns from leading professionals with articles on interior design, creating clarity, cultivating eco communities, and finding your balance.
2022 Eco Lifestyle And Home Monthly Email Newsletter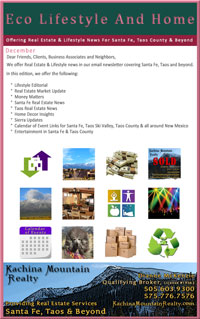 December 2022 » Published December 1
November 2022 » Published November 1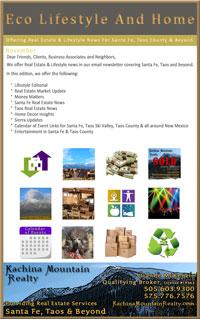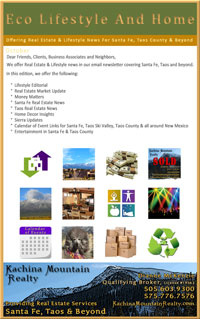 October 2022 » Published October 1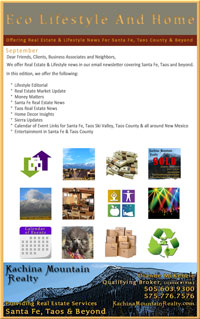 September 2022 »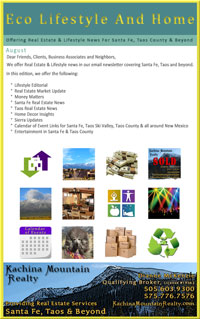 August 2022 »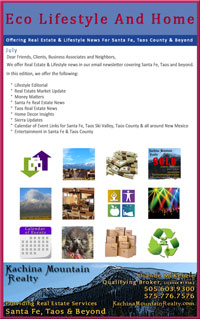 July 2022 »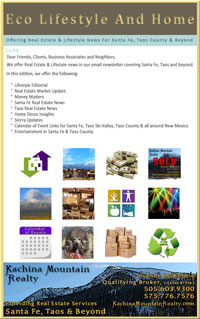 June 2022 »
Published June 1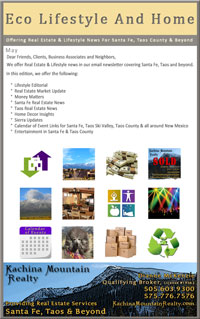 May 2022 » Published May 1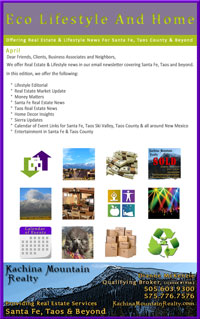 April 2022 » Published April 1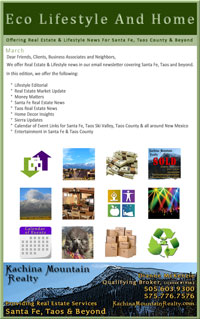 March 2022 » Published March 1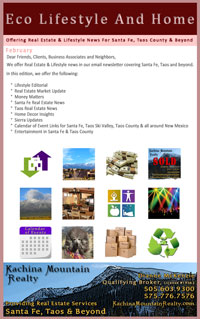 February 2022 » Published February 1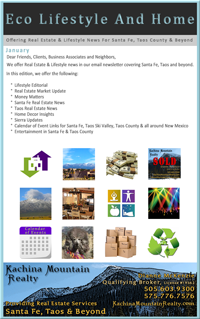 January 2022 » Published January 1
---
2021 Eco Lifestyle And Home Monthly Email Newsletter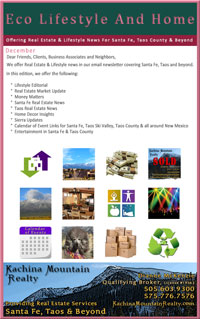 December 2021 » Published December 1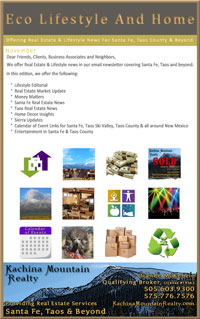 November 2021 » Published November 1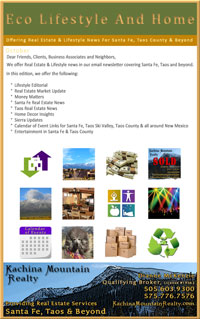 October 2021 » Published October 1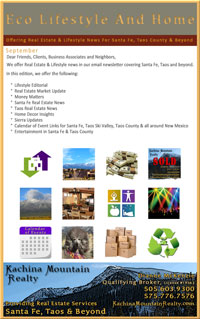 September 2021 » Published September 1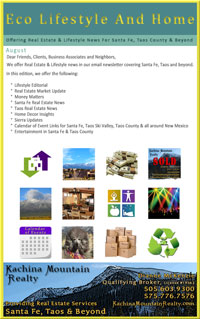 August 2021 » Published August 1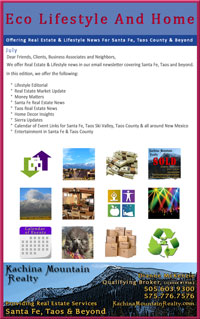 July 2021 » Published July 1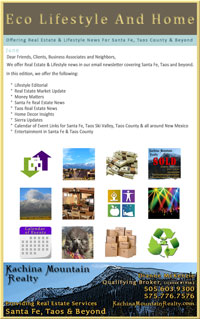 June 2021 » Published June 1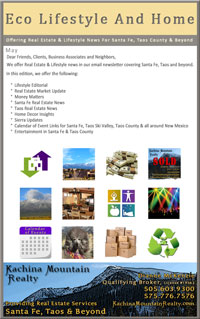 May 2021 » Published May 1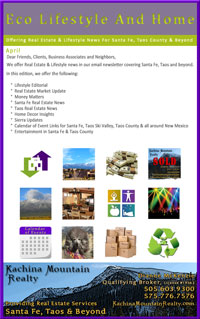 April 2021 » Published April 1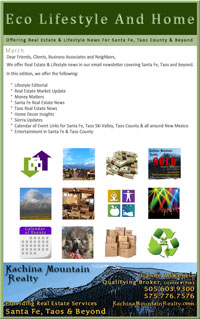 March 2021 » Published March 1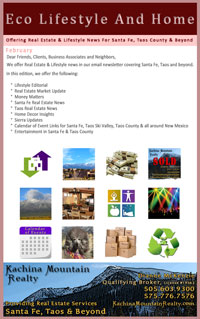 February 2021 » Published February 1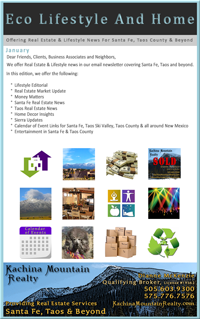 January 2021 » Published January 1, 2021
---
2020 Eco Lifestyle And Home Monthly Email Newsletter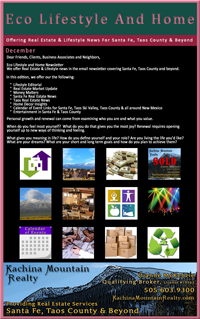 December 2020 » Published December 1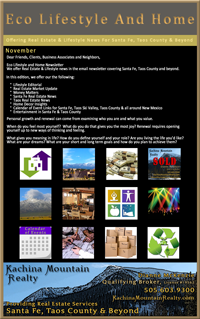 November 2020 » Published November 1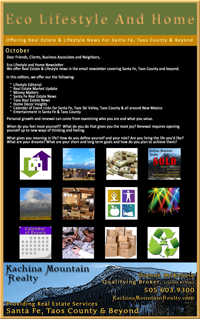 October 2020 » Published October 1, 2020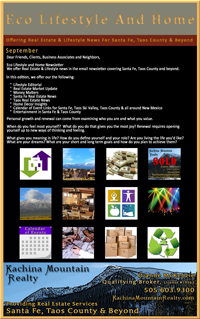 September 2020 » Published September 1, 2020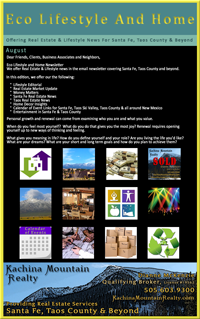 August 2020 » Published August 1, 2020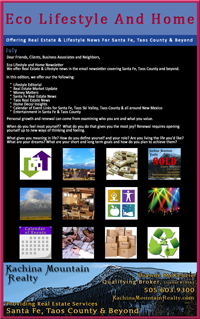 July 1, 2020» Published July 1, 2020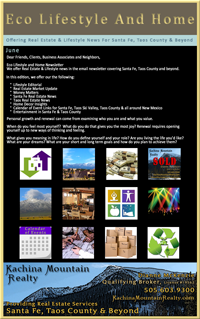 June 2020 » Published June 1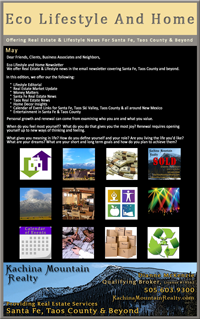 May 2020 » Published May 1, 2020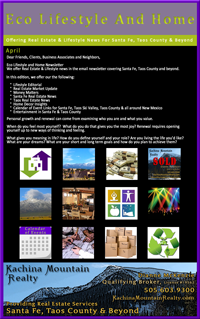 April 2020 » Published April 1, 2020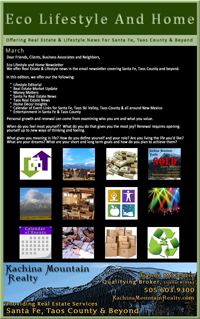 March 2020 » Published March 1, 2020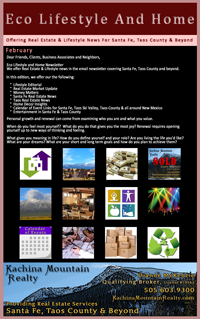 February 2020 » Published February 1, 2020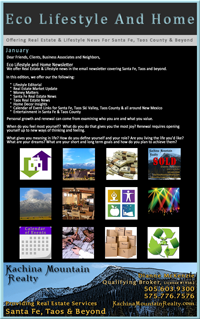 January 2020 » Published January 1