Eco Lifestyle And Home News – March 2021
Eco Lifestyle And Home News – March 2021


Dear Friends, Clients, Business Associates and Neighbors,
March 2021 marks the fifty-first edition of Eco Lifestyle and Home Newsletter produced by Kachina Mountain Realty. We offer Real Estate & Lifestyle news in the email newsletter covering Santa Fe, Taos County and beyond.
In this edition, we offer the following: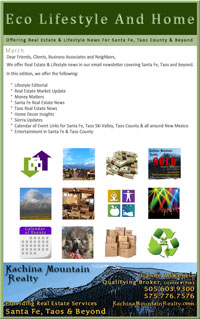 COVID-19 UPDATE
Lifestyle: Dream
Real Estate Market Update
Money Matters
Santa Fe Real Estate News
Taos County Real Estate News
Home Decor Insights
Sierra Updates!
Calendar of Event Links for Santa Fe, Taos Ski Valley, Taos County & all around New Mexico
Entertainment Links for Santa Fe, Taos County & around New Mexico
---
COVID-19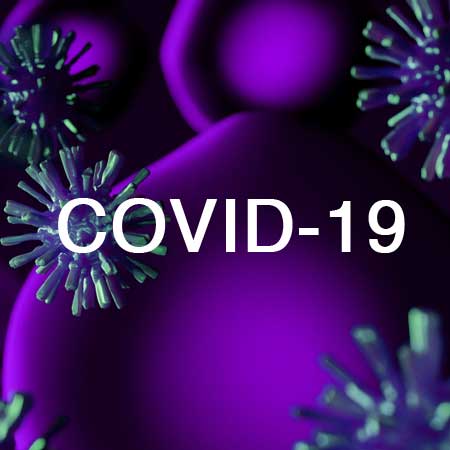 State of New Mexico Public Health Guidance
As a reminder,
the state of New Mexico's emergency public health order
strictly prohibits mass gatherings, defined as a group of more than five individuals who do not regularly reside with one another. New Mexicans should stay home except for outings absolutely necessary for their health, safety or welfare.
Persons arriving in New Mexico from
"high-risk" states
are required to physically separate from others in a residence or place of lodging for at least 14 days from the date of their entry into New Mexico or for the duration of their presence in the state, whichever is shorter.
GUIDANCE AND SAFE ALTERNATIVES
Do not travel to attend a gathering – whether in New Mexico or out of state – to mix with another household, either of friends or family.

Safe alternative: Traveling incurs unnecessary exposure risk. Stay at home. Wear a mask – covering both your nose and mouth – any time you leave the house, whether you are in contact or near other individuals or not.

Do not gather with non-household members.

Safe alternative: Connect with friends and relatives over a video chat service. Share remotely and safely.

Do not spend unnecessary time shopping for groceries or gifts, and do not make unnecessary supplement trips to the store.

Safe alternative: Order online or make arrangements for curbside pickup. Avoid as much person-to-person contact, and being in the presence of other individuals and especially groups, as much as possible.

Do not host or attend a large gathering.

Safe alternative: If you choose to host a gathering with individuals from outside your own household despite the risks, keep six feet of distance and wear facemasks. Consider setting up a table outside so as to minimize the person-to-person interactions indoors.

Support local businesses

Consider supporting local businesses by ordering takeout or delivery for smaller, meals, and by using safely distanced curbside pickup for any last-minute gift purchases. We can all go the extra mile in supporting small New Mexico businesses.
If you choose to attend a gathering with others, you significantly raise the risk of not only contracting the virus yourself but spreading the virus to friends and loved ones.
If you insist upon taking unnecessary risks and attend or host a gathering, adopt the following safeguards from the Centers for Disease Control and Prevention:
Wear a mask
Strictly limit the number of guests in attendance.
Talk with guests ahead of time to set expectations for safely celebrating together.
Clean and disinfect high-touch surfaces and items between use.
If gathering indoors, make sure to open windows.
Limit the number of people in food preparation areas.
If sharing food, have one person serve food and use single-use options, like plastic utensils. Encourage guests to bring their own food and drink.
Instruct guests to monitor themselves for symptoms for 14 days after the event.
Self-isolate after the gathering with others – symptoms can develop over the course of 2 weeks; even if you do not feel sick, or feel sick immediately, you can spread the virus
Wearing a face mask is one of the best contribution that each of us can individually make to protect the health and well-being of our fellow citizens and the State as a whole. In accordance with these purposes, this Order and its exceptions should be narrowly construed to encourage New Mexicans to stay in their homes for all but the most essential activities.
Face masks will be with us for the next year or more, so why not have several on hand. Some people are wearing face masks as part of a fashion statement, with coordinated face masks to work with their clothing. Others are buying very expensive tech face masks, which can look very hip. Our face masks are very simple. Recycled 2 layers of cotton fabric with 1 layer of non woven interfacing, a nose bridge, and adjustable/replaceable elastic around the ears.
Read about our face mask making »
NEW MEXICO COVID-19 UPDATE: February 24-2021
NEW MEXICO COVID-19 UPDATE: February 24, 2021
– New public health order effective today
– Updated capacity restrictions
– New least-restrictive Turquoise Level
Today an updated public health order goes into effect, permitting more day-to-day and commercial activities to be conducted safely as New Mexicans continue to drive down transmission rates and the state's COVID-19 outlook continues to improve.
Businesses previously categorized as "close-contact recreational facilities" are now re-categorized and permitted to operate at limited capacities depending on the county's risk level. Find a full list of categories and definitions here:
http://bit.ly/3ppP2oB
The new Turquoise Level will enable communities that have remained at the Green Level for two consecutive two-week periods to operate with the least-restrictive occupancy limitations, including indoors. The Green, Yellow, and Red Levels remain in place with updated capacity restrictions reflecting the progress New Mexicans have made in our fight against COVID-19.
Remember: Masks must continue to be worn around anyone from outside your household and physical distance must continue to be maintained.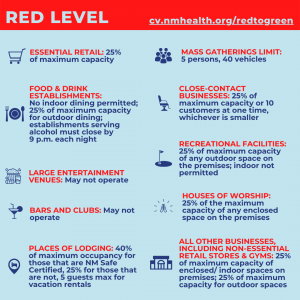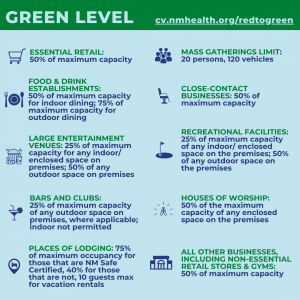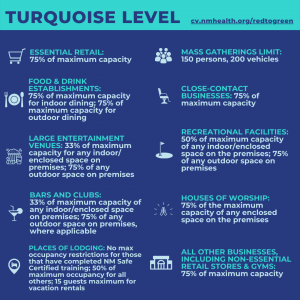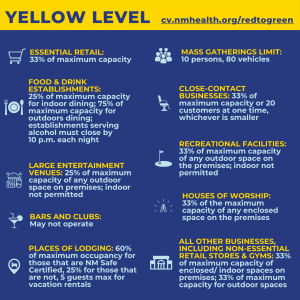 We would like to hear from you.
What are your needs?
How can we help you?
Resources & Links:
CORONA VIRUS
---
Lifestyle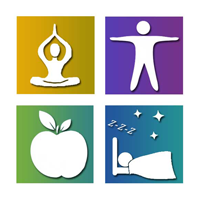 Dream
Dreams are manifestations of our deepest desires and anxieties and are often considered expressions of the dreamer's deepest fears and desires. Dreams are successions of images, ideas, emotions, and sensations that occur in the mind during certain stages of sleep.
The content and purpose of dreams are not definitively understood, though they have been a topic of scientific speculation, as well as a subject of philosophical and religious interest. In modern times, dreams have been seen as a connection to the unconscious mind.
Dreams range from normal and ordinary to overly surreal and bizarre.
The events in dreams are generally outside the control of the dreamer, with the exception of lucid dreaming, where the dreamer is self-aware. Dreams can at times make a creative thought occur to the person or give a sense of inspiration. A dream or vision is recounted as having revealed knowledge or a truth not available to the dreamer or visionary in a normal waking state. In both its ancient and medieval form, the dream/vision is often felt to be of divine origin, where dreams are regarded as creative gateways to imaginative possibilities beyond rational calculation.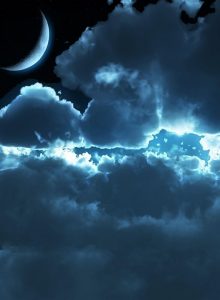 I live with a dreamer, a true visionary, who is constantly cultivating his dreams. I tend to be more of a "realist", seeing only what I experience and feel. It is harder for me to manifest my dreams based on my past high expectations that did not turn out as I dreamt. I easily become disillusioned, while my partner tends to re-envision his dreams, refining his goals and expectations, seeing the experience from a more positive viewpoint. I dream big, expect my dreams to be my reality and fall flat when the dreams do not match up with my expectations. My partner readjusts his dreams and moves on with more and bigger dreams, that sometimes exhaust me, as I am stuck in the inability to re-adjust.
There must be something more to manifesting ones dreams than just visualizing, intentions, and expectations.
How do you manifest your dreams? What do you do to cultivate your dreams? What do you do when your dreams take a different path than you expected?
What if we could manifest our dreams and cultivate them into our reality? What if we could become proactive dreamers? What if what we dreamed or envisioned, we actually manifested into reality? What would that reality look and feel like?
The process of proactive dreams has me thinking about shedding all the negativity and the judgment, while focusing on the manifestation process: re-newing, re-dreaming, re-vitalizing ones intent. ……While this seems like a lot of work it is gentler than carrying the weight of negative emotions, sadness, & despair.
So for now, I am intending to dream more, dream bigger and let go of expectations! After all… all I really want is what we all want….to be happy. As the Buddhist chant: "Mental happiness, physical happiness, & ease of well being." Here's to dreaming!
Thank you for reading our newsletter & feel free to pass it on to other kindred spirits. ~ Dianne McKenzie
---
Real Estate Market Update

What's happening in Santa Fe
Number of Properties on Market: 841
Number of New Properties on Market: 198
Average Asking Price: $549,920
Average Asking Price per Square Foot: $322
Average Days on Market: 295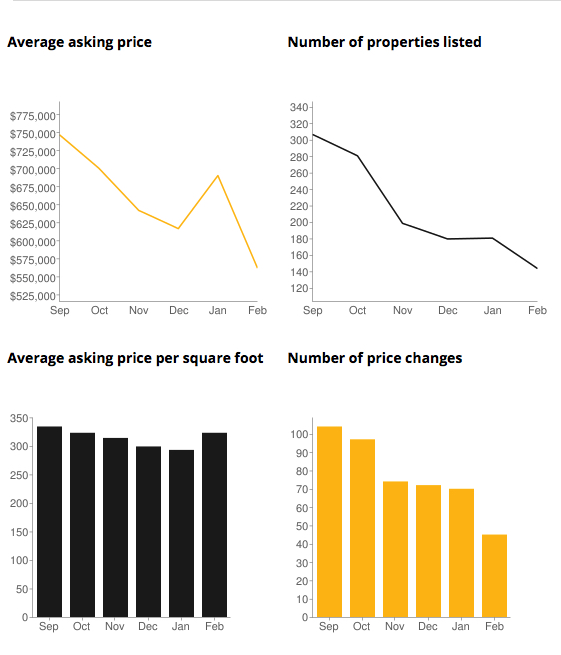 From the Wall Street Journal
Mortgage rates reached their highest level since November last week, cooling off home purchase and refinance applications ahead of the all-important spring selling season.
The average rate on the 30-year fixed-rate mortgage rose to 2.81% in the week ended Feb. 18, the highest since the second week of November, according to mortgage-finance giant Freddie Mac . A measure of mortgage applications fell 11.4% over the same week, according to the Mortgage Bankers Association.
Improving Covid-19 vaccination rates in the U.S. and expectations of a large federal stimulus package in the coming weeks drove benchmark 10-year Treasury note yields, which are closely tied to mortgage rates, to their largest weekly gains in more than a month last week. Demand in safe-haven assets such as government bonds weakens when investors feel optimistic about the economy.
"Higher rates are a signal of expectations of faster growth and a stronger job market ahead," said Mike Fratantoni, the MBA's chief economist. "This last week, rates have turned faster than many people had anticipated."
Rising rates sometimes prompt borrowers to put their mortgage plans on hold for a few weeks, Mr. Fratantoni said. Measures of purchase and refinance activity fell 11.6% and 11.3%, respectively, in the week ended Feb. 19, according to MBA data.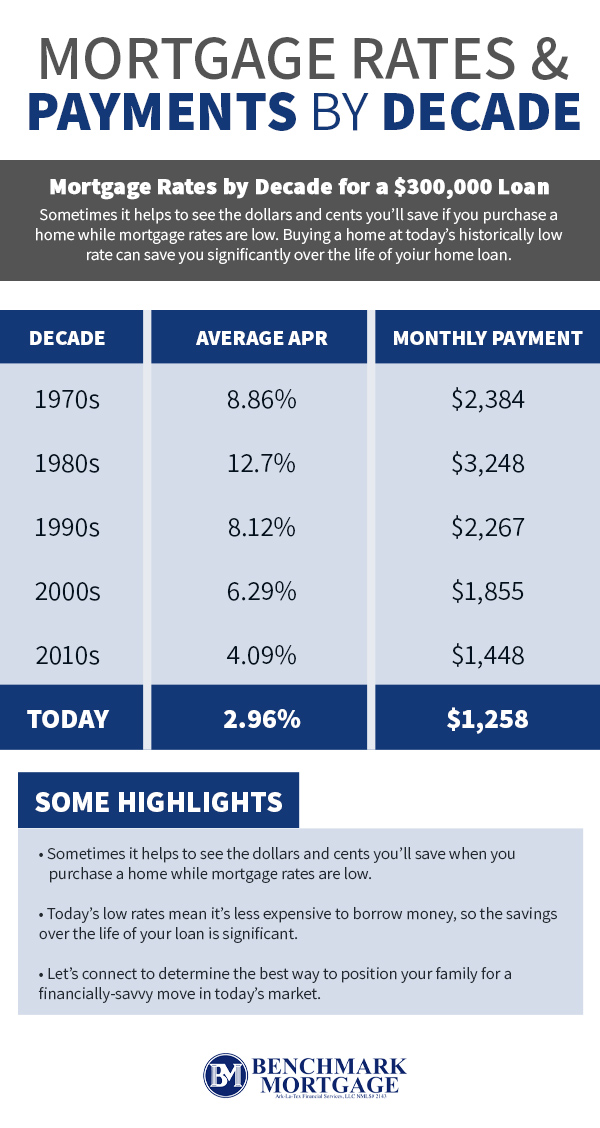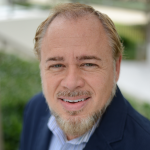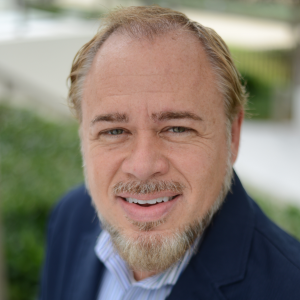 Benchmark Mortgage
Francis Phillips
Mailing: 1000 Cordova Place PMB 934
35 Mescalero Trail
Santa Fe, NM 87505
Phone: (505) 982-3400
Cell Phone: (505) 690-7251
---
Santa Fe Real Estate News
Aldea Stats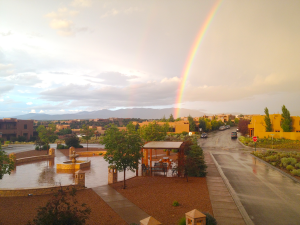 2021 Stats: Sold, Pending, Listed

SOLD: 0 Homes, DOM 0 | 0 Lots, DOM 0
PENDING: 7 Homes | 0 Lots
LISTED: 1 Homes, Avg $966,000 | 1 Lots, Avg $99,000
Aldea de Santa Fe consists of 345 acres, with 205 acres of perpetual open space with 13 miles of walking trails, basketball & tennis courts, community center, (which offers yoga classes, exercise equipment & gathering space for events), a local cafe, superbly located in the high-value northwest corridor of Santa Fe County, with easy access to Highway 599, all just 10 minutes from downtown Santa Fe.
It's winter and the active listings are slim. However, the largest home in Aldea has just come on the market, 4,527 sqft, 4 bedrooms, 5 baths for $966,200. This home has had an extensive remodel and needs to be seen. Let me take you on a tour!
Current Listings March 1, 2021:


---
Tessera Real Estate Stats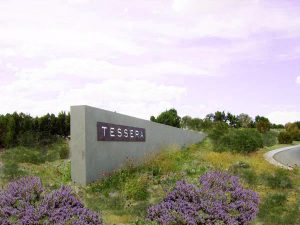 2021 Stats: Sold, Pending, Listed
SOLD: 0 Homes, DOM 0
PENDING: 1 Homes
LISTED: 0 Homes, Avg $0
Located in the hills of northwest Santa Fe and an adjacent neighbor to Aldea, Tessera features stunning mountain views, generous dedicated open space and an extensive trail system. Built to exacting standards and quality, the to-be-built homes at Tessera are ideal for those who enjoy customizing their home finishes to suit their personal taste.
Home sites boarder greenbelt for a private and natural ambiance. Close proximity to La Tierra Trails, public golf and more. Tessera is located next to Aldea and just minutes from downtown Santa Fe with easy access to I-25 and Los Alamos.
I can take you on a model home tour and introduce you to the possibilities of personalizing your home. Let me be your Buyer Agent and represent you when you purchase a home in Tessera.
---
Las Campanas Real Estate News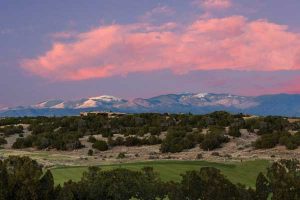 2021 Stats: Sold, Pending, Listed

SOLD: 14 Homes, DOM 59 | 9 Lots, DOM 147
PENDING: 15 Homes | 14 Lots
LISTED: 25 Homes, Avg $2,075,976 | 53 Lots, Avg $202,239
Las Campanas is the only luxury master-planned community in Santa Fe. Stretching across 4,700 acres surrounded by pristine high desert, the community is comprised of exclusive neighborhoods. Las Campanas is also home to The Club at Las Campanas, where members can enjoy two award-winning Jack Nicklaus Signature golf courses, the 46,000 square foot Hacienda Clubhouse, a peerless Equestrian Center and the Fitness & Tennis Center, which includes a luxurious spa.
There are currently 25 homes for sale in Las Campanas
1 Homes under $1,000,000
24 Homes over $1,000,000
There are currently 53 Lots for sale in Las Campanas
12 Lots under $100,000
41 Lots over $100,000
Let me take you on a tour in Las Campanas!
---
Marketing Properties, Not Just Listing Properties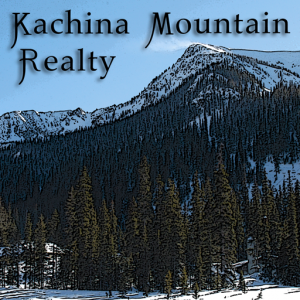 If you are thinking of selling your property, why not list it with a realtor who will market the property, not just list it in the MLS? By actively marketing your property, the property gets the most exposure to other realtors and to the general public through online blogging, email campaigns & the typical MLS exposure.
Call me, Dianne, 505.603.9300, to discuss your property needs, or for a tour of Lots & Homes in Aldea, Las Campanas and the Santa Fe region. Taos Office: 575.776.7576
Visit the website for Santa Fe information: RealEstatePropertiesSantaFe.com
Visit the Kachina Mountain Realty company main website: KachinaMountainRealty.com
---
Taos Real Estate News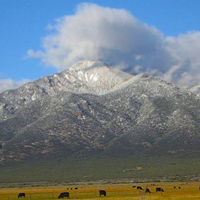 2021 Stats: Sold, Pending, Listed

*SOLD: 28 Homes, DOM 297 | 13 Lots, DOM 307
*PENDING: 69 Homes | 47 Lots
*LISTED: 41 Homes, Avg $774,370 | 177 Lots, Avg $253,876
* Areas tracked:
Lower North, Upper North, West North, Town of Taos, Taos Ski Valley, South West, South East
See map for areas »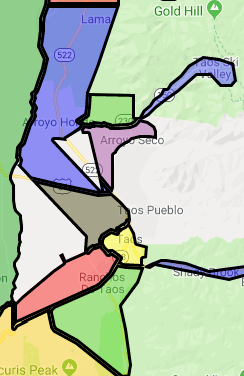 I receive inquiries almost daily from out of town buyers who are researching homes in the Taos area. These buyer profiles are looking to live in a safe community, with a country atmosphere, small homes, with flexible spaces. They are wanting to move to the area, but can't find the properties that offer amenities that don't include huge HOA fees. They want walking trails, localized eateries, a small grocery store, community activities and a sense of neighborhood. They are either downsizing their home and retiring or wanting a second home. They are wanting to go smaller, but the quality of their lifestyle and home features are upscale. "Does such a community even exist?" they ask.
In the coming months, I will be featuring such a community.
If you have been thinking about selling your home, now is probably a good time. Inventory is low and the demand for quality homes is up.
If you been looking to buy a home, you are probably frustrated with the lack of quality homes on the market at any price point.
Call our Taos Office: 575.776.7576
---
Home Decor Insights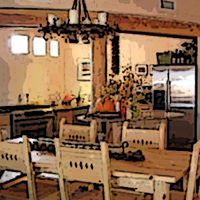 Tip From a Pro Home Stager for Selling a House During Covid
by Debbie DeMarais
There is no end to the complications of the COVID-19 virus. Most industries have seen some sort of disruption, and real estate is no exception. Thankfully, real estate sales remain strong: it is just the logistics of selling a house that seem trickier.
So if you're thinking of selling your home this year I want to share with you one consideration that has been top-of-mind lately for me as a professional home stager:
Acknowledging unique buyer expectations in the layout of a house during the pandemic.
Put simply, I think it critically important that sellers acknowledge the new realities buyers are facing, from working at home to virtual school for kids, if they want to attract a speedy and successful sale at the best possible price.
In this post, I share the practical considerations of how to look beyond your own familiarity with your home and instead approach the preparation of your house sale with new buyer expectations in mind.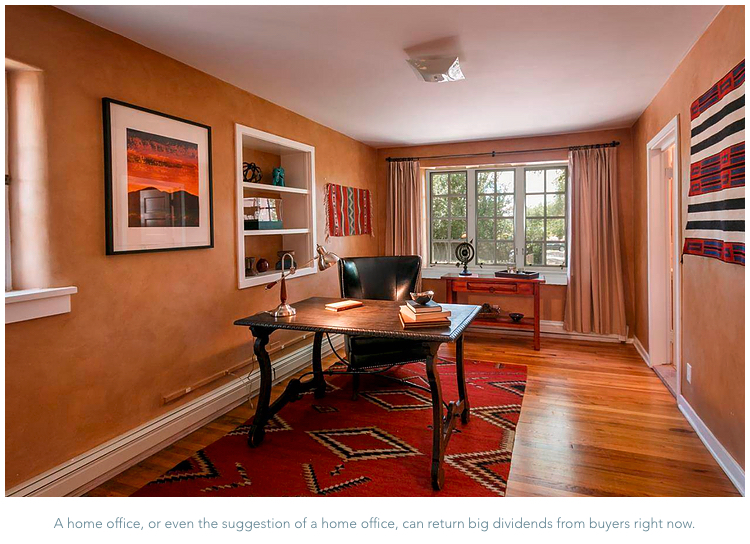 Buyers in the age of COVID—what appeals to them?
Ignoring the current context of the pandemic is a mistake when planning to sell your home. But what are potential home buyers really seeking?
• More buyers might be looking for a home office than ever before.
• Bonus rooms and nooks that might have been overlooked in the past have more value when parents are trying to find virtual school spaces for their children.
• Quiet, private, spaces to rest and recharge are even more important in the layout of a house.
• Dedicated entry ways to support easier sanitation as folks go in-and-out are a plus.
• And opportunities for hybridized indoor-outdoor dining areas are becoming a value-added feature that anyone hoping to minimize risk while maximizing social gatherings will want.
Most of the above considerations fly in the face of the long-running trend toward open concept floor plans that's dominated new-home construction for years. But a quick survey of recent articles like this one from Dwell, or this feature in Forbes, clearly support the idea that rethinking space is critical to meeting the demands of today's buyers.
Disrupting your own familiarity to see it differently
To begin, honestly ask yourself:
Is the way I've organized my house really representative of the reality that the pandemic has thrust upon us?
If your answer is "no," then maybe it is time to reconsider the way you present the function of your rooms and the flow of furniture that supports those functions.
Daunting? Maybe. But that is where a good home stager can help. They look at your house without the preconceived ideas which are formed through living in a space. They are objective (or should be). And these days, many of us are even able to offer significant consultation remotely via video chat. A home stager can reconceptualize spaces in your home and guide you toward understanding what most buyers might want in a home today.
Then you can decide whether you want the home stager to make the changes for you, or whether you're ready to take a detailed checklist, roll up your sleeves, and do the work yourself.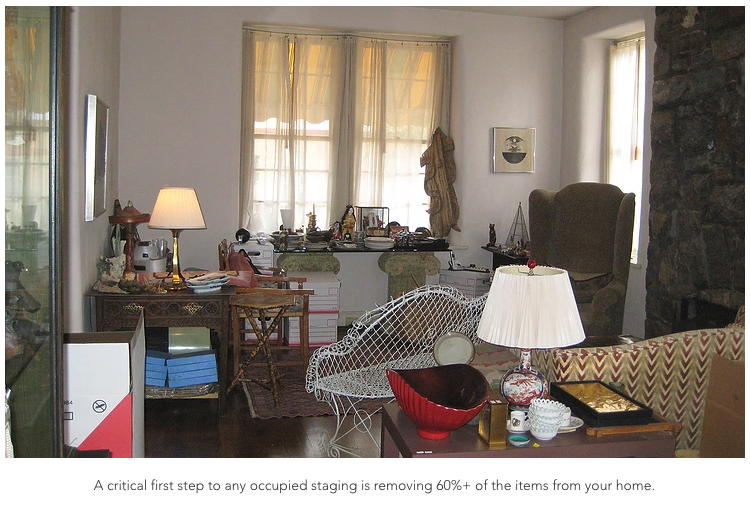 Be tactical but practical
Begin by accepting that your family, like the vast majority of families looking to sell a home, need to remove 60%+ of your possessions from the house before listing.
How do you do that? Well, to start, you can follow the Declutter and Depersonalize guidelines I've shared previously.
Once that is accomplished you'll have a better view of what furniture and decor you have to work with. You'll also have a better sense of whatever maintenance needs might exist, as well as how complicated upgrades like repainting or swapping out fixtures might be.
Deal with the maintenance first. Then really weigh the potential return on investment of any upgrades, consulting with your home stager or realtor to get some objective opinions. No one has a crystal ball, but some of us deal with real estate every day, year-in and year-out, so we've got experience on our side.
Along with considering the upgrades comes the analysis of how you might be able to adjust the use of some rooms to better meet the needs of home buyers in a pandemic. Definitely prioritize remote-schooling spaces and a home office above all else. Then see if there are any other elements you can work in without paying for a remodel or buying a bunch of new furniture.
I find that many master bedrooms have enough space for a dedicated seating area; it's often just a matter of bringing in seating from other areas in the house. Likewise, even floor plans without a dedicated foyer can take on the approximation of a dedicated entry through the rearrangement of furniture, or a change in the use of the space around the front door outside.
Again, thinking through all the potential layout options is an area where investing in some consulting time with a home stager can save you thousands; not to mention reduce your stress-load considerably. I always recommend that you and your realtor wait to finalize the list price of your home until after all of this is completed— you might be surprised at how much value you can add quickly.
Then it's time for the next step, which will be the topic for another blog post: how to cast the widest net possible and entice remote buyers as well as local buyers.
Want to know more about how a virtual staging consultation works? Or curious about how I'm dealing with occupied staging projects during the pandemic? My contact info is below and I'm happy to answer any questions you have. Thanks for reading!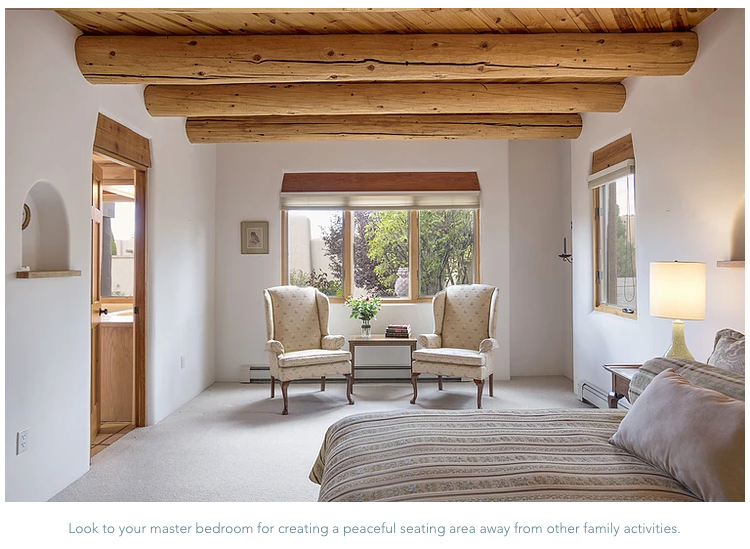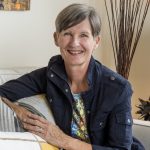 Debbie DeMarais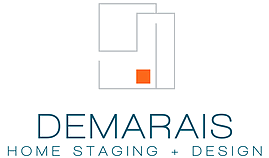 Certified Home Stager & Designer
HSR, CLIPP™, CCE, ASID Allied Member
505-699-4989
homestagingsantafe.com

For ideas on decorating with autumn in mind, check out Pinterest and explore a whole new way to spend your time online and check out my Pinterest page: KachinaRealty Happy pinning!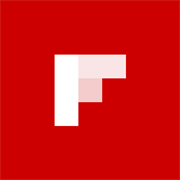 While you are surfing the "net" check out Flipboard for a variety of news and lifestyle reading.
---
Sierra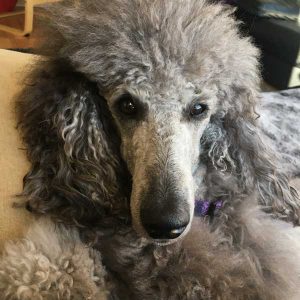 CFO, (Chief Fun Officer)
Our 1.11 year old silver standard poodle
February 1-28, 2021
I weigh & measure Sierra once a month, so here are her stats as of January 31, 2021: 14″ collar, girth: 24″, height to shoulder: 25″ weight: 34.5 lbs. Sierra has gained 2 pounds!
February has been rather quiet as winter has set in with very little snow and mild temperatures so far this season. We are hoping for more snow and long walks around the pasture.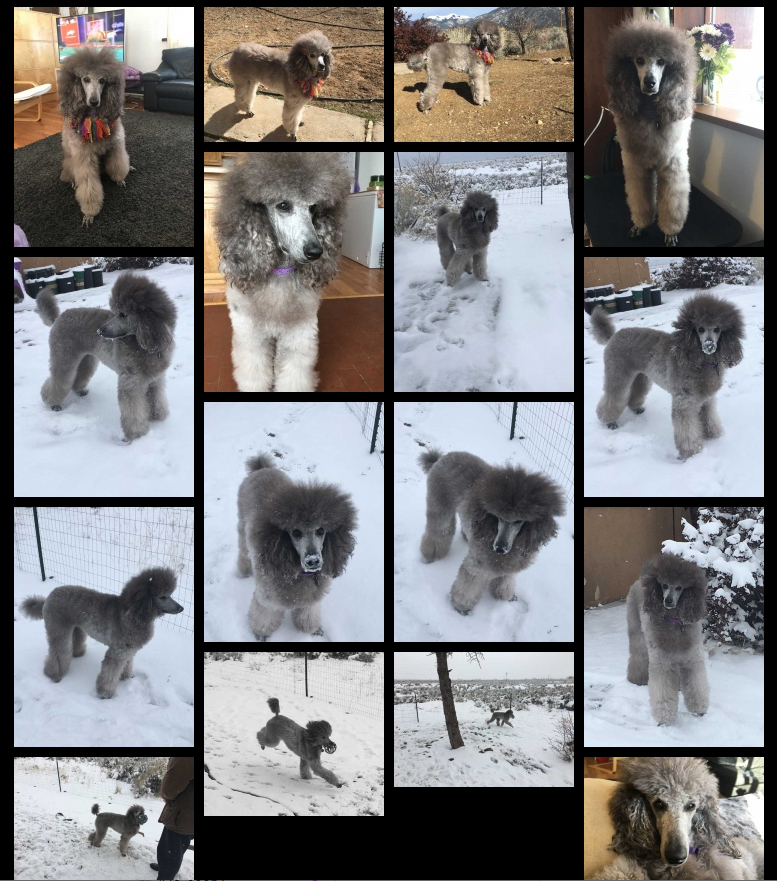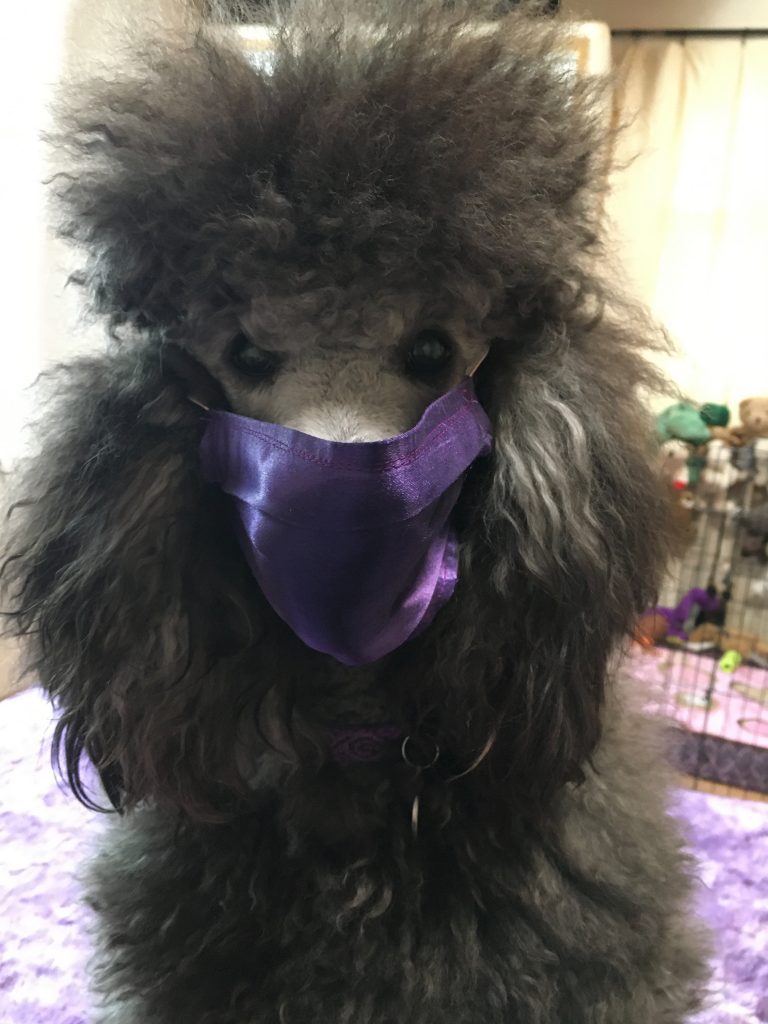 You really need to watch Sierra's videos as they capture her spirit!
Here is the link to Sierra's Videos »
Sierra's 1st video explains who she is and her new role at Kachina Mountain Realty. In Sierra's 2nd video she talks about Dianne's role at Kachina Mountain Realty in the era of COVID-19. In Sierra's 3rd video, Sierra talks about selling and buying real estate during the COVID-19 pandemic. In Sierra's 4th video she talks about how staying safe in the era of COVID-19.
Sierra's web page: www.diannemckenzie.com/sierra
More photos will be continually posted on her own web page, so check back monthly, as we chronicle her life with us!
---
Calendar of Events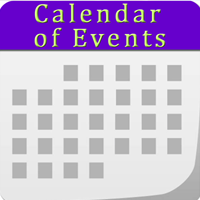 New Mexico has long been a center for arts, culture, classes and gourmet food. With such a strong art market, there are hundreds galleries to explore and experience, along with a wide selection of thriving restaurants. Our Museums feature culture, history and traditions of the region and the world. Santa Fe, Taos County and beyond have something scheduled every day & night of the week, all year long.
---
Entertainment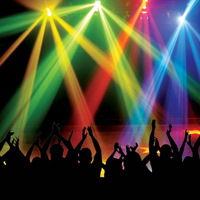 If there's one thing you can count on when spending time in New Mexico, it's the treasured experiences and wide selection of entertainment: music venues, great sporting events, theatrical and musical entertainment as well as year-round festivals.
From festivals, music concerts and dance performances to theatrical offerings by local and touring groups, the performing artists work hard to keep its locals and visitors entertained by both New Mexico performers and acclaimed stars from around the world.
---
About Kachina Mountain Realty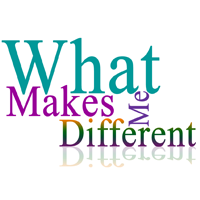 I am passionate about real estate development. I consider myself a "Dream Maker", and strive to help my clients manifest their dreams and lifestyle goals.
I believe that, "…the dreams which accompany all human actions should be nurtured by the places in which people live and work".
To promote this possibility, I encourages my clients to develop and share their dreams and lifestyle goals as part of the process of selling, buying or investing in property.
I have over thirty years of business experience as an executive producer, web architect, social media marketer, business developer, architecture assistant, real estate marketing developer and real estate consultant.
I am a licensed real estate qualifying broker for Kachina Mountain Realty & an accredited ACRE® real estate consultant. I have worked in the Santa Fe & Taos real estate market for years. I specialize in working with buyers and sellers who are looking for a solid real estate investment.
Contact me, Dianne McKenzie, for your real estate transactions & let me help you manifest your dreams!
I am readily available by cell phone, text, (505.603.9300) & email. I return calls promptly, seven days a week!
Taos Office: 575.776.7576
---
Go Green:

Recycle This E-Newsletter!
After you've enjoyed our Eco Lifestyle and Home newsletter, please recycle it by emailing it to a family member, friend, neighbor or coworker!
---