Las Campanas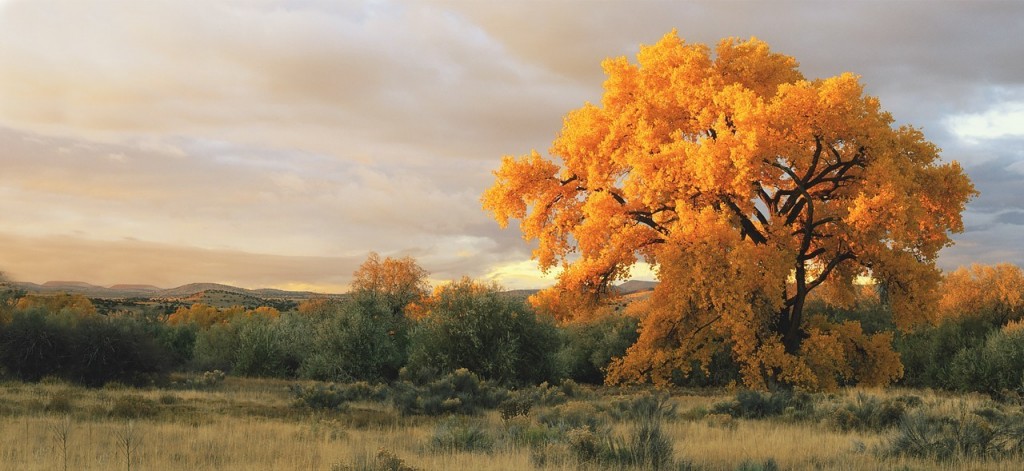 Established in 1992, Las Campanas is the only luxury master-planned community in Santa Fe. Stretching across 4,700 acres surrounded by pristine high desert, the community is comprised of exclusive neighborhoods. Las Campanas is also home to The Club at Las Campanas, where members can enjoy two award-winning Jack Nicklaus Signature golf courses, the 46,000 square foot Hacienda Clubhouse, a peerless Equestrian Center and the Fitness & Tennis Center, which includes a luxurious spa.
Las Campanas is one of the rare communities that provides both space and privacy with close proximity to an extraordinarily active historic Santa Fe town. Distinctive neighborhoods offer custom and semi-custom residences and homesites that will eventually include a total of approximately 1,771 homes.
Las Campanas features more than 10 distinctive enclaves, each with its own architectural style and character. There are currently 751 custom homes in Las Campanas, and the fully developed master plan can accommodate up to 1,771 homesites.
As a master-planned community, there are some general guidelines for all of Las Campanas. Most of the neighborhoods within Las Campanas have their own additional guidelines in order to maintain the neighborhood character. The architectural styles range from pueblo, territorial, contemporary and log-cabin homes.
Homesites range in size from one-third acre (Club Casitas) up to 5 acres, depending on the enclave. The ratio of full- and part-time residents varies year to year, but on average, about 50/50.
Santa Fe is around 7,000 feet elevation, which contributes to the clean air and beautiful, clear lighting of this expansive, high-mountain desert terrain.
Horses are allowed on homesites in the Ranch Estates enclave. In addition, the Club at Las Campanas features a world-class Equestrian Center for members that includes:
Boarding for up to 90 horses
32,000-square-foot indoor riding hall
Large outdoor jumping rings
Access to 68,000 acres of open land and trails
Instructors are available for Western, dressage, and hunter/jumper disciplines, and for fully customized on- and off-site trail rides.
Las Campanas is a gated community with EMTs and roving patrols on property 24/7. In addition, owners may request vacation-checks. Security cameras have been installed recently at the Estate gates as well as the main gate and Trailhead gates. The Quick Pass visitor management system is being implemented which will allow residents to access and update their personal profile either from their computer or from an application on their iPhone or Android device at any given time (this will include adding or deleting visitors, caretakers, vendors, etc. from their property). (Photos 2-4 from Woods Design Build)
With the exception of Estates I and II, which are supplied by City water, the residences are served by the Las Campanas community water system, which includes a state-of-the-art water treatment facility. Visit the Las Campanas HOA website for detailed information: http://www.lascampanasowners.com.
The Club at Las Campanas is an independently member-owned enterprise. Membership is by invitation only. There is no residence requirement to become a member of The Club at Las Campanas. For more information, visit: http://www.theclubatlascampanas.com
Neighborhoods offer stunning views of the golf courses or surrounding mountains. Pinon pines and crystalline skies, which have enticed residents from around the country, bring the pleasures of nature home.
View the Club Membership PDF Information: Club-Memberships-3-23-2015.pdf »
The Equity Social Membership
Initiation Fee: $25,000
Monthly Dues: $650
The Equity Golf Membership
Initiation Fee: $40,000
Monthly Dues: $1,250
View the Interactive Neighborhood Map »
Introducing Black Mesa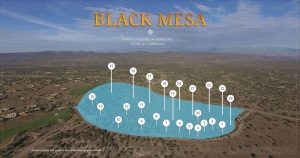 The Black Mesa neighborhood within Las Campanas presents an exciting new offering of homesites. Containing 25 – larger, estate sized, mountain vista properties. Build the home you have always wanted in the serenity of our Southwestern paradise. With 44 acres of property available Black Mesa has been designed for the homeowner that wants as much space as possible to enjoy our mountain views, the spirit of Santa Fe and our world-class amenities.
Overlooking the sweeping mountain vistas of the Sangre de Cristo and Jemez Mountains, our new Black Mesa neighborhood offers a unique collection of homesites boasting the largest lot sizes in the best section of the Las Campanas property.
The minimum size home in this section will be 2,500 sqft, with lots ranging from 1.02 – 2.58 acres. The property contains a centerline crest that rolls down in both directions off the roadway, creating dramatic unobstructed views.
The Club at Las Campanas Facts and Community Features
The Club at Las Campanas
48,000 sq ft Hacienda Clubhouse is the hub of member activity
The Club at Las Campanas is fifteen minutes from the Santa Fe Plaza
Multiple casual and fine dining options
Numerous member social events and enrichment opportunities (such as art classes, lectures, etc.)
Two 18-hole Jack Nicklaus Signature Golf Courses and well-equipped pro shop
New state-of-the-art Indoor Golf Performance Center
State-of-the-art Fitness Center with 7 outdoor tennis courts; resort-quality outdoor pool
Saline-purified indoor lap and exercise pool
Club members are not required to own property
Las Campanas is a 4,700 acre master-planned community
World-class Equestrian Center with all disciplines represented
Children's Camp, "Camp Campanas" available on a seasonal basis
Significant Positive Factors Affecting the Club
Since May of 2010, ownership of all Club facilities and assets are owned by the members
Golf courses are watered with non-potable water and the supply is assured in perpetuity via a contract with the county and completion of the Buckman Direct Diversion pipeline.
A recently completed conservation project reduced irrigated turf by more than 35 acres, dramatically saving on water usage.
In the past two years The Club has completed $1.5M in capital improvement projects funded through operational revenue.
Averaging annually only 25,000 rounds between our two courses, tee times are never an issue for our members.
The last remaining Las Campanas land assets which would be available for residential development have been sold to Cienda Partners.
Las Campanas Members Represent a Broad and Diverse Group
The Club has approximately 700 members (each family counts as one member)
The Club offers programming for children/grandchildren including camps for golf, tennis, and general summer fun. (Not to mention a safe environment)
Just under 50% of members are part-time Santa Fe residents
About 20% of our members do not own property in Las Campanas
Las Campanas Membership Offerings
Equity Golf
Equity Social
Trial Memberships: Available for golf and social membership categories
Junior Membership: Junior A: 40 and under, Junior B: 40-45 years of age
Legacy Option: Equity Member option facilitating family membership continuation
Equity Installment Plan: Equity Memberships may be purchased in 3 equal installments
Contact Colleen Edwards, Director of Membership Development for more information:
Direct: 505.995.3544, cedwards@clublc.com
Map of Las Campanas