Eco Lifestyle And Home News – December 2021
Eco Lifestyle And Home News – December 2021


Dear Friends, Clients, Business Associates and Neighbors,
November marks the sixtieth edition of Eco Lifestyle and Home Newsletter produced by Kachina Mountain Realty. We offer Real Estate & Lifestyle news in the email newsletter covering Santa Fe, Taos County and beyond.
In this edition, we offer the following: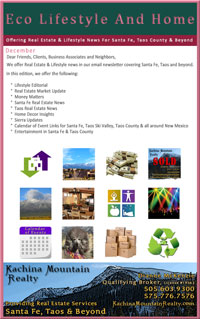 COVID-19 UPDATE
Lifestyle: Appreciation
Real Estate Market Update
Santa Fe Real Estate News
Taos County Real Estate News
Home Decor Insights: Home for the Holidays Decorating Ideas
Sierra Updates!
Calendar of Event Links for Santa Fe, Taos Ski Valley, Taos County & all around New Mexico
Entertainment Links for Santa Fe, Taos County & around New Mexico
---
COVID-19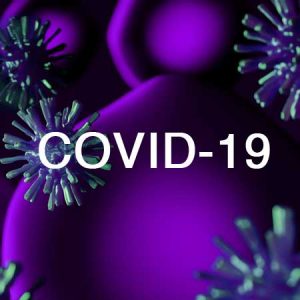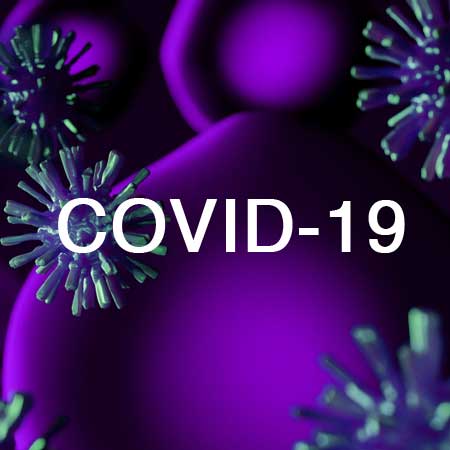 In the next few weeks we will know more about the new COVID-19 variant Omicron. The new Covid-19 variant 'Omicron' has triggered global alarm as governments around the world scrambled to impose new travel curbs. The new strain, first detected in South Africa, has now spread in more than 10 countries, including Canada, the UK, the Netherlands, Denmark, and Australia. Because of fears that the new variant has the potential to be more resistant to the protection offered by vaccines, there are growing concerns around the world that the pandemic and associated lockdown restrictions will persist for far longer than hoped.
Mayo Clinic is tracking COVID-19 cases and forecasting hot spots.
All data and predictions include the delta variant and other SARS-CoV-2 variants. We expect data delays and reporting gaps through the holiday season. View any state information: https://www.mayoclinic.org/coronavirus-covid-19/map
Hot spots in New Mexico
This map shows a rolling average of daily cases for the past week. This is the best sign of hot spots. Mayo Clinic experts monitor this 7-day average instead of new cases, especially since local health departments have shifted their focus to vaccine reporting and no longer report case counts every 24 hours.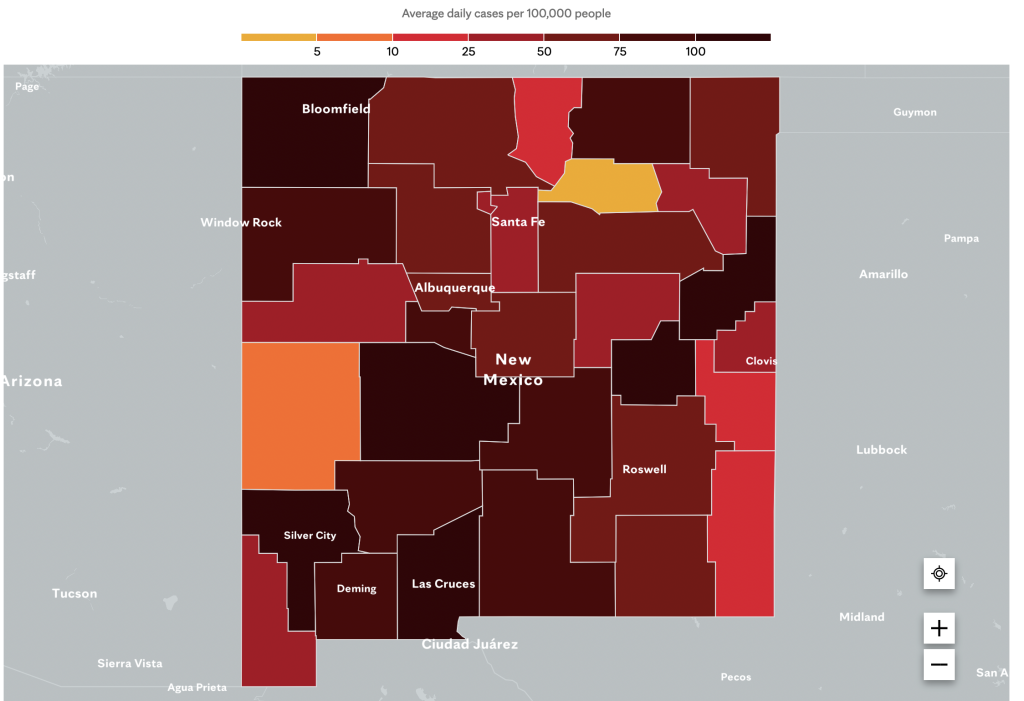 Bottom Line
Buckle up and hold tight, this pandemic is not over and we are not returning to "normal" any time soon!
It is important to note that private businesses and localities may maintain
mask and
social distancing
mandates, even for vaccinated
persons.
Please be mindful that many people who have been fully vaccinated may have underling health issues such as pulmonary, respiratory and immune issues, therefore they should still take precaution in wearing masks, as well as continue with social distancing.
What you can do
Get a COVID-19 vaccine as soon as it's available to you.
If you are fully vaccinated, you can return to many activities that you did before the pandemic — without wearing a mask, except where required by a rule or law. However, if you are in an area with substantial or high transmission of new cases in the past week, the CDC recommends wearing a mask indoors in public.
If you haven't had the COVID vaccine, you can take many steps to reduce your risk of infection.
What We Know
COVID-19 vaccines are effective at preventing COVID-19 disease, especially severe illness and death.
COVID-19 vaccines reduce the risk of people spreading COVID-19.
The Delta Variant is more infectious.
What We're Still Learning:
How effective are the vaccines against variants of the virus that causes COVID-19?
Early data show the vaccines masks work against some variants but could be less effective against others.
How well the vaccines protect people with weakened immune systems, including people who take immuno-suppressive medications.
How long COVID-19 vaccines can protect people?
As we know more, CDC will continue to update our recommendations for both vaccinated and unvaccinated people.
The Delta variant, which was first detected in India, now accounts for most of all infections in the United States, according to the Centers for Disease Control and Prevention. And this highly transmissible variant may be responsible for more cases in the U.S. states. The Delta variant may be associated with more severe disease for those who have underling health issues such as pulmonary, respiratory and immune issues, and therefore have a higher risk of hospitalization.
Resources & Links:
CORONA VIRUS
---
Lifestyle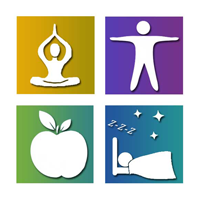 Appreciation
Thank you! Thank you! Thank you! Thank you! Thank you! Thank you! Thank you! Thank you! Thank you! Thank you! Thank you! Thank you! Thank you! Thank you! Thank you! Thank you! Thank you! Thank you! Thank you! Thank you! Thank you! Thank you! Thank you! Thank you!
This time of year, our thoughts turn to celebrations and appreciation for our friends, family, neighbors, business associates and clients. It is the time of year when we celebrate all that we are grateful for.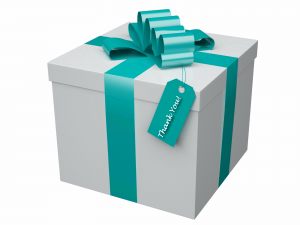 Eco Lifestyle and Home News has been publishing its newsletter with conscious articles concerning lifestyle and real estate news in New Mexico, focusing on the Santa Fe and Taos market since 2013. Our contributors have changed over the years and have added so much value to the newsletter. We greatly appreciate all the content contributors who have written articles that relate to our monthly themes. The articles our content contributors write, inspire us in every edition. It is said that it takes a village to raise a child, and it also takes a "village" to write a newsletter that adds meaning in our lives.
We decided to produce a conscious newsletter that has information about some real estate but more about living, working & playing. We also wanted to include our professional friends' expertise as it relates to home, health, well-being & lifestyle.
The main idea is that we want to communicate quality of being and connect our spheres of influence with other like minds, through a variety of conscious activities & resources in our communities.
We hear from many of our readers just how grateful they are for the monthly newsletter. The feedback that our readers share, inspires us to continue to produce this monthly newsletter.
This month's theme is dedicated to all of you, our content contributors and our readers. Thank you for making it possible to connect with you all on a monthly basis.
Thank you for reading our newsletter & feel free to pass it on to other kindred spirits. ~ Dianne McKenzie & Sierra

---
Real Estate Market Update

Love Letters or Liability Letters?
Buyer love letters are a tactic used by some buyers in an attempt to stand out to a seller, especially in hot markets with low inventory and bidding wars. Seemingly harmless, these letters actually raise fair housing concerns, and could open real estate professionals and their clients to fair housing violations. In this month's Fair Housing Corner, learn how to protect yourself and your clients from the potential liability related to buyer love letters.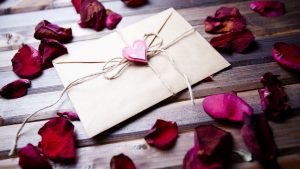 To entice a seller to choose their offer, buyers sometimes write "love letters" to describe the many reasons why the seller should "pick them." While this may seem harmless, these letters can actually pose fair housing risks because they often contain personal information and reveal characteristics of the buyer, such as race, religion, or familial status, which could then be used, knowingly or through unconscious bias, as an unlawful basis for a seller's decision to accept or reject an offer.
Consider where a potential buyer writes to the seller that they can picture their children running down the stairs on Christmas morning for years to come in the house. This statement not only reveals the potential buyer's familial status, but also their religion, both of which are protected characteristics under fair housing laws. Using protected characteristics as a basis to accept or reject an offer, as opposed to price and terms, would violate the Fair Housing Act.
Before the next time you are faced with a buyer love letter, consider these best practices to protect yourselves and your clients from fair housing liability:
Educate clients about the fair housing laws and the pitfalls of buyer love letters.
Inform clients that you will not deliver buyer love letters, and advise others that no buyer love letters will be accepted as part of the MLS listing.
Remind clients that their decision to accept or reject an offer should be based on objective criteria only.
If your client insists on drafting a buyer love letter, do not help your client draft or deliver it.
Avoid reading any love letter drafted or received by your client.
Document all offers received and the seller's objective reason for accepting an offer.
I have worked with buyers, many years back, who have wanted to write a letter to the Sellers, in hopes of securing the home. Abolishing the "Love Letter" tactic has caused much controversy and there are a few lawsuits pending. I will keep you posted as to the outcomes.
---
Santa Fe Real Estate News
Aldea Real Estate Stats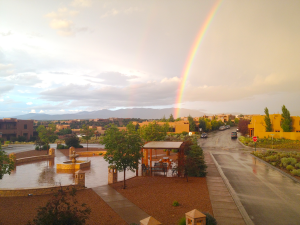 2021 Stats: Sold, Pending, Listed

SOLD: 32 Homes, DOM 52 | 3 Lots, DOM 35
PENDING: 5 Homes | 0 Lots
LISTED: 0 Homes, Avg $0 | 1 Lots, Avg $100,000
Aldea de Santa Fe consists of 345 acres, with 205 acres of perpetual open space with 13 miles of walking trails, basketball & tennis courts, community center, (which offers yoga classes, exercise equipment & gathering space for events), a local cafe, superbly located in the high-value northwest corridor of Santa Fe County, with easy access to Highway 599, all just 10 minutes from downtown Santa Fe.
As of late October, 2021, the highest priced home sold is 6 W. Via Plaza Nueva, on the market 1 day with an offer, closed in 37 days. 3,00sqft, sold at $366.67 a sqft. for $1,100,000. This is the highest priced home that sold in Aldea.
Currently there are no homes listed for sale.
Sold: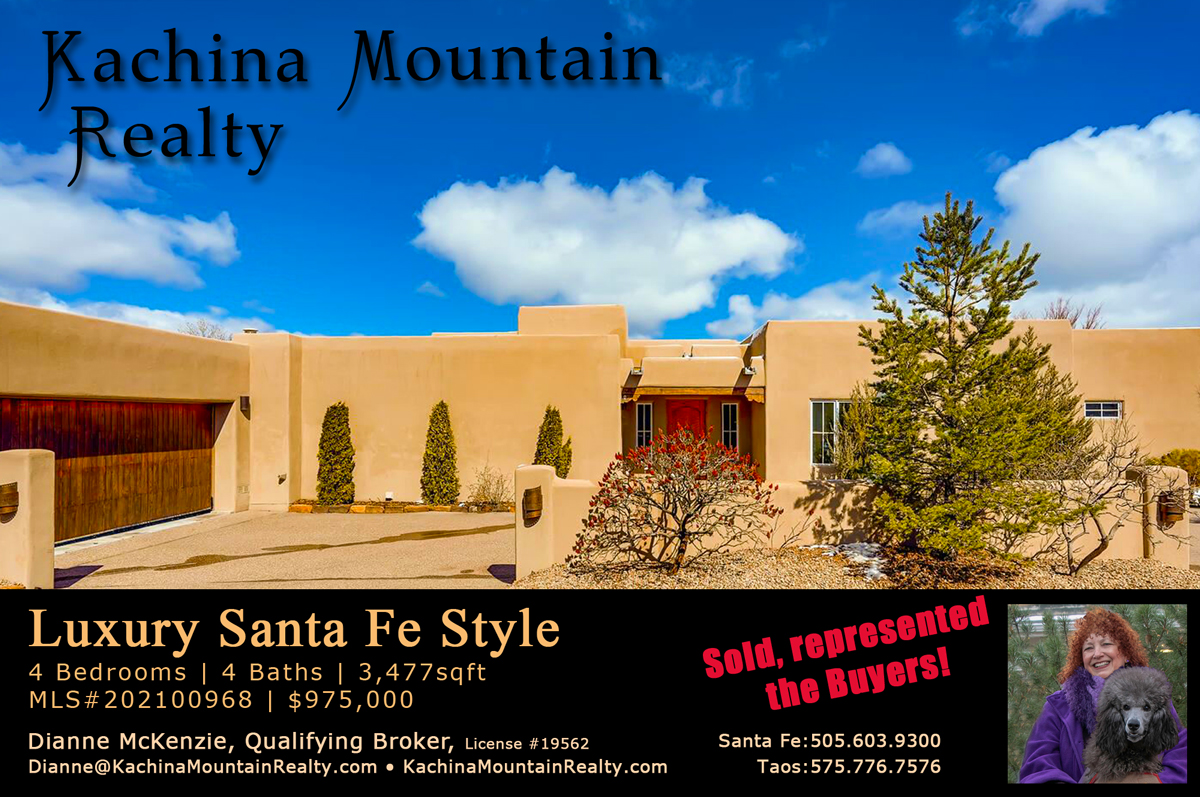 ---
Las Campanas Real Estate Stats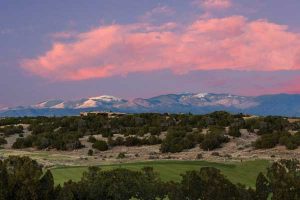 2021 Stats: Sold, Pending, Listed

SOLD: 81 Homes, DOM 50 | 70 Lots, DOM 69
PENDING: 30 Homes | 4 Lots
LISTED: 33 Homes, Avg $2,402,484 | 30 Lots, Avg $254,484


Las Campanas is the only luxury master-planned community in Santa Fe. Stretching across 4,700 acres surrounded by pristine high desert, the community is comprised of exclusive neighborhoods. Las Campanas is also home to The Club at Las Campanas, where members can enjoy two award-winning Jack Nicklaus Signature golf courses, the 46,000 square foot Hacienda Clubhouse, a peerless Equestrian Center and the Fitness & Tennis Center, which includes a luxurious spa.
There are currently 33 homes for sale in Las Campanas
1 Homes under $1,000,000
32 Homes over $1,000,000
There are currently 30 Lots for sale in Las Campanas
2 Lots under $100,000
28 Lots over $100,000
Let me take you on a tour in Las Campanas!
---
Marketing Properties, Not Just Listing Properties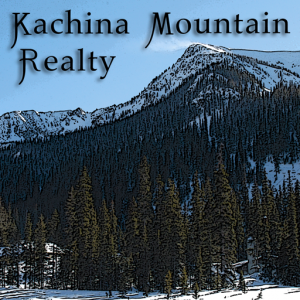 If you are thinking of selling your property, why not list it with a realtor who will market the property, not just list it in the MLS? By actively marketing your property, the property gets the most exposure to other realtors and to the general public through online blogging, email campaigns & the typical MLS exposure.
Call me, Dianne, 505.603.9300, to discuss your property needs, or for a tour of Lots & Homes in Aldea, Las Campanas and the Santa Fe region. Taos Office: 575.776.7576
Visit the website for Santa Fe information: RealEstatePropertiesSantaFe.com
Visit the Kachina Mountain Realty company main website: KachinaMountainRealty.com
---
Taos Real Estate News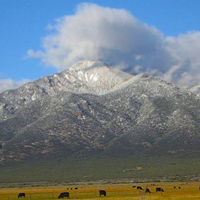 2021 Stats: Sold, Pending, Listed

*SOLD: 232 Homes, DOM 129 | 112 Lots, DOM 356
*PENDING: 103 Homes | 53 Lots
*LISTED: 46 Homes, Avg $673,697 | 173 Lots, Avg $239,314
* Areas tracked:
Lower North, Upper North, West North, Town of Taos, Taos Ski Valley, South West, South East
See map for areas »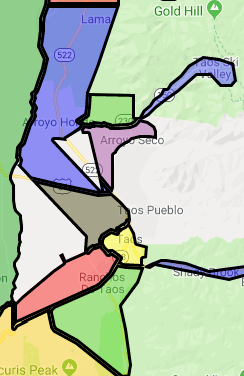 Taos is very different than Santa Fe in many ways. With a population of 5,763 people and many surrounding neighborhoods, Taos is the 39th largest community in New Mexico. The greater Taos area is made up of several unincorporated areas and neighborhoods that separates out as if they were their own destinations or towns. Unincorporated areas around Taos have distinctive names that represent the ancient traditions of naming a place for a stream or topographic feature. Arroyo Hondo, Arroyo Seco and El Prado are all such places. These are not towns and have no political jurisdiction, they are simply places that help folks zero in on a very specific neighborhood. Within Taos itself are many such neighborhoods that may comprise no more than six "blocks."
Selling real estate in Taos county is challenging for sellers, buyers and realtors, as the typical closing time for a property averages 90+ days, compared to under 30 days in Santa Fe. I have closed properties in Santa Fe under 20 days. There is a shortage of title companies which the realtors can work with in Taos. The back log of properties waiting to close often creates buyers to back out and leave the sellers in the same cycle for closing when the next offer comes in. Many buyers become frustrated as their lenders charge additional hold fees or back out all together. Below are some statistics that highlight the problem.
I receive inquiries almost daily from out of town buyers who are researching homes in the Taos area. These buyer profiles are looking to live in a safe community, with a country atmosphere, small homes, with flexible spaces. They are wanting to move to the area, but can't find the properties that offer amenities that don't include huge HOA fees. They want walking trails, localized eateries, a small grocery store, community activities and a sense of neighborhood. They are either downsizing their home and retiring or wanting a second home. They are wanting to go smaller, but the quality of their lifestyle and home features are upscale. "Does such a community even exist?" they ask.
In the coming months, I will be featuring such a community.
If you have been thinking about selling your home, now is probably a good time. Inventory is low and the demand for quality homes is up.
If you been looking to buy a home, you are probably frustrated with the lack of quality homes on the market at any price point.
Call our Taos Office: 575.776.7576
---
Home Decor Insights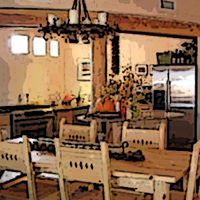 Home for the Holidays Decorating Ideas
I love this time of year. "The Holidays" for me starts in October, my favorite month, and ends in January. Although, this year, I will keep the 3 dried cottonwood trees up indefinitely. I start decorating with autumn leaves, adding fairy lights to the branches, then adding winter decor after Thanksgiving.
In mid September, John brought home 3 dead cottonwood trees from the ranch property for me to decorate. He cared each of these trees 2 miles, so that I could start our "holiday season". I put them each in galvanized containers, in a grouping and enjoyed their bare form for a few weeks. Later I added color changing fairy lights. By Halloween/Samhain/Dia De Los Muertos, I added my digital paintings that I printed & cut into leaves, along with some pumpkins placed near their base.
After Thanksgiving, I will remove the autumn decor and replace with more winter decor of evergreen garlands throughout our home. I love this time of year and enjoy seeing how others decorate for the holidays.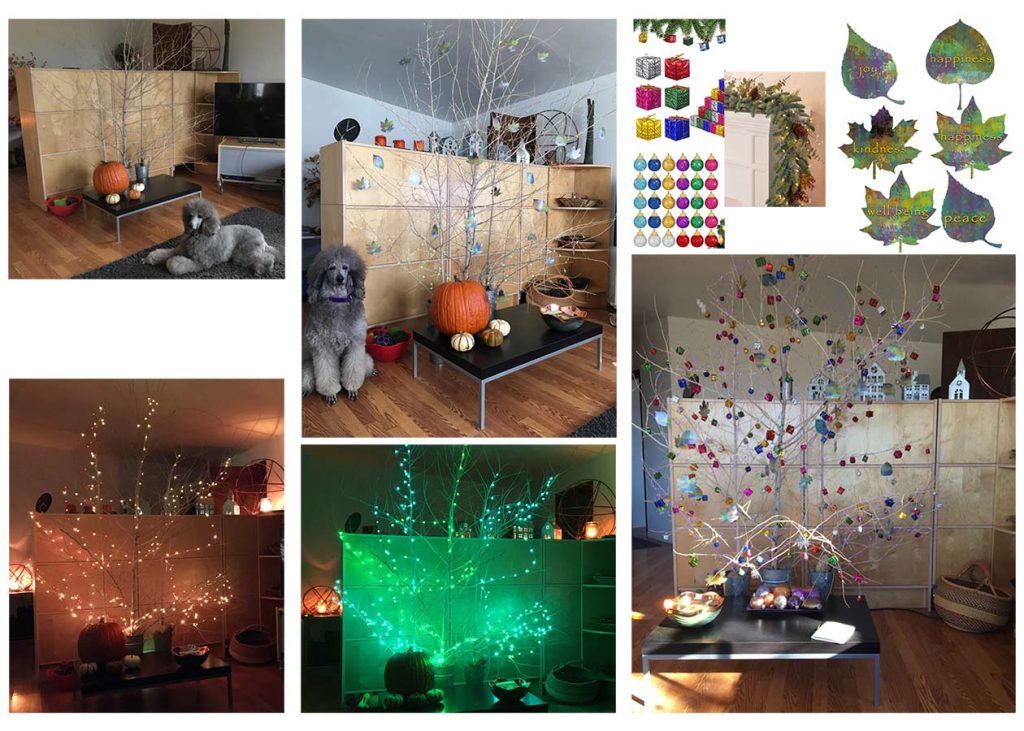 Fill your home with warmth and light this holiday season!
Here are some holiday decorating suggestions from various sources online:
1. Hang ornaments in unexpected places
Ornaments are usually saved for the Christmas tree, but have you ever thought about using ornaments in unusual ways? Create a hanging centerpiece over your table, hang them in your windows, or fill a glass vase with colorful globe ornaments.
2. Welcome the great outdoors in
Turn your delicious-smelling candle into a visual stunner that would be gorgeous on any table (or in the bathroom, bedroom, or living room, for that matter) by adding some elements of nature to it. Some perfectly placed pinecones, fir tree sprays, or winter berries turn a generic candle into a thing of beauty.
3. Light up your kitchen
We all know that at parties, everyone usually ends up in the kitchen at some point. The food, the warmth, the smells, it's just the center of the action, so you might as well make it as festive as your living room. String some lights around your cabinets, your light fixtures, or the top of your fridge to give the room an extra warm glow.
4. Dust your windows with snow
Nothing sets the tone for winter more than snow, and there's no better way to decorate than with kids' Christmas crafts. Whether you hang their cheery paper snowflakes individually or string them together to make a snow curtain in your window, they'll add a crisp chill to the air no matter where you live.

For ideas on decorating with autumn in mind, check out Pinterest and explore a whole new way to spend your time online and check out my Pinterest page: KachinaRealty Happy pinning!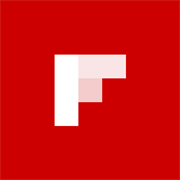 While you are surfing the "net" check out Flipboard for a variety of news and lifestyle reading.
---
Sierra
CFO, (Chief Fun Officer)
Our 2.8 year old female silver standard poodle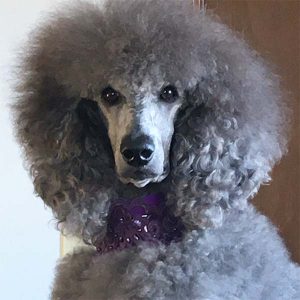 November 1-30, 2021
Sierra is looking so grown up. How is this possible? It seems like yesterday she was a tiny puppy! You all know that we adore her, as she is the center of our universe.
Sierra has never had much interest in food. She decided she did not like my homemade dog treats that I made monthly for Aeowyn for over 14 years. As a puppy Sierra decided she would no longer eat a raw diet. She started off on a raw diet, which we continued after we adopted her and brought her home. But sometime around 5 months old, she stopped eating and we gave that up. We tried numerous dry kibble and canned foods, even canned tripe that supposedly all dogs love, but not Sierra. Six of the 8 litter mates are larger than Sierra and one other are the same size, even though all weighed about the same before they left our wonderful breeder, Karen Betker Green in Utah.
After trying everything, I tried a food that I used to make for Yogi, our white standard poodle that passed on in 2003. Dr Harvey's is a dry premix that has organic oats, barley, spelt, brown rice, kamut, sweet potatoes, carrots, peas, beets, broccoli etc and many herbs and vitamins. I then cook chicken or ground beef and add it to the Dr Harvey's premix adding a digestive powder & flax seed oil. I make a batch that will last 2-3 days.
This past month of November, we increased her food quantity on the advise of a new vet (even though Sierra has access to kibble any time of day or night). Sierra has a habit of getting up in the middle of the night and going into the kitchen to drink some water and eat some "Fromm" kibble. She eats about 1/2 cup during her nightly kitchen raids. Increasing her "wet" food has stopped Sierra from eating late at night. Plus, in winter, Sierra cuddles more, sleeping more closely on our bed with us. However, she now has decided she is not very interested in ANY food. I have tried scrambled eggs, plain cooked chicken (which she used to LOVE), and plain ground beef without the Dr Harvey's premix to no avail. This has been going on for a few days until we added some bacon grease to her food, just to tempt her to eat. We were then forced to eat the actual bacon ourselves for our breakfast. 🙂 Sierra loved the bacon grease added to her food in a late morning brunch. John often pretends to eat her food, in order for her to be enticed to eat. Sometimes she will eat the food out of John's hand, just to please him. So for now, she has started to eat again and we will continue to attempt to get back on the Dr Harvey's with cooked chicken. Sierra has her views on her diet, so we shall keep you informed of she progresses with her food. Sierra is a "stinker", a phrase her breeder lovingly called her.
I weigh & measure Sierra once a month, so here are her stats as of November 30, 2021: 14″ collar, girth: 24″, height to shoulder: 25″ weight: 32.5 lbs (Sierra has lost 2 lbs).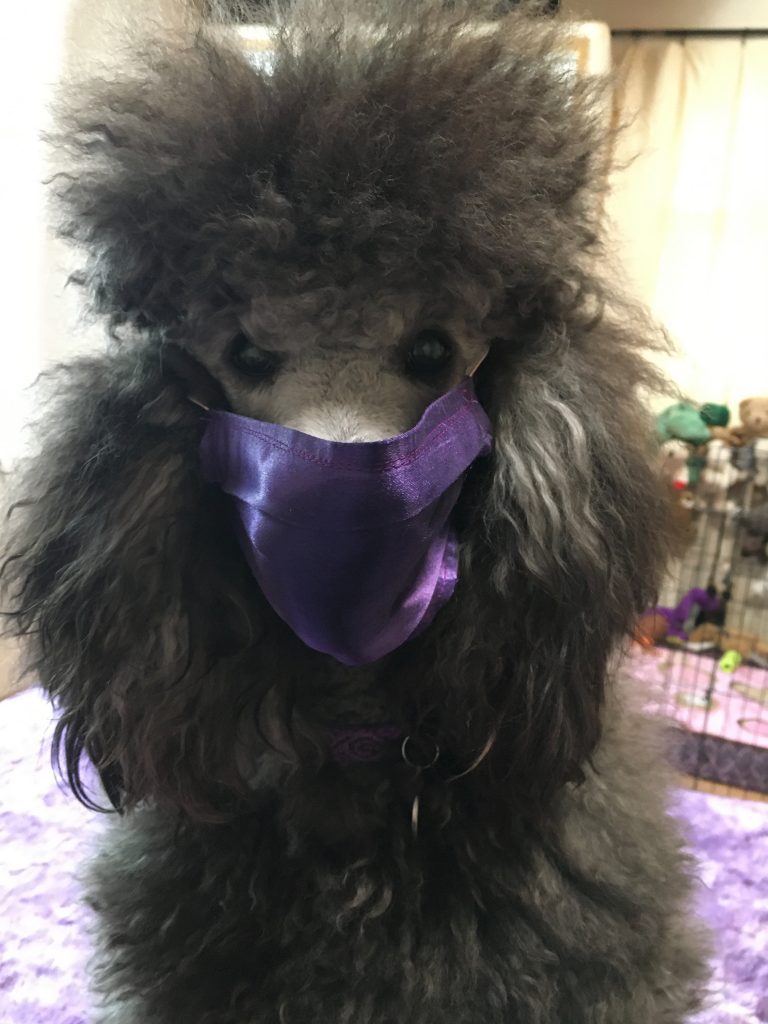 You really need to watch Sierra's videos as they capture her spirit!
Here is the link to Sierra's Videos »
Sierra's 1st video explains who she is and her new role at Kachina Mountain Realty. In Sierra's 2nd video she talks about Dianne's role at Kachina Mountain Realty in the era of COVID-19. In Sierra's 3rd video, Sierra talks about selling and buying real estate during the COVID-19 pandemic. In Sierra's 4th video she talks about how staying safe in the era of COVID-19.
Sierra's web page: www.diannemckenzie.com/sierra
More photos will be continually posted on her own web page, so check back monthly, as we chronicle her life with us!
---
Calendar of Events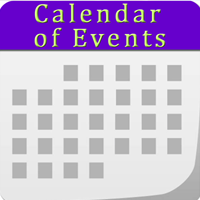 New Mexico has long been a center for arts, culture, classes and gourmet food. With such a strong art market, there are hundreds galleries to explore and experience, along with a wide selection of thriving restaurants. Our Museums feature culture, history and traditions of the region and the world. Santa Fe, Taos County and beyond have something scheduled every day & night of the week, all year long.
---
Entertainment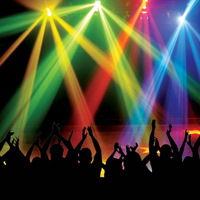 If there's one thing you can count on when spending time in New Mexico, it's the treasured experiences and wide selection of entertainment: music venues, great sporting events, theatrical and musical entertainment as well as year-round festivals.
From festivals, music concerts and dance performances to theatrical offerings by local and touring groups, the performing artists work hard to keep its locals and visitors entertained by both New Mexico performers and acclaimed stars from around the world.
---
About Kachina Mountain Realty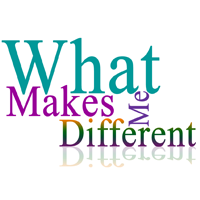 I am passionate about real estate development. I consider myself a "Dream Maker", and strive to help my clients manifest their dreams and lifestyle goals.
I believe that, "…the dreams which accompany all human actions should be nurtured by the places in which people live and work".
To promote this possibility, I encourages my clients to develop and share their dreams and lifestyle goals as part of the process of selling, buying or investing in property.
I have over thirty years of business experience as an executive producer, web architect, social media marketer, business developer, architecture assistant, real estate marketing developer and real estate consultant.
I am a licensed real estate qualifying broker for Kachina Mountain Realty & an accredited ACRE® real estate consultant. I have worked in the Santa Fe & Taos real estate market for years. I specialize in working with buyers and sellers who are looking for a solid real estate investment.
Contact me, Dianne McKenzie, for your real estate transactions & let me help you manifest your dreams!
I am readily available by cell phone, text, (505.603.9300) & email. I return calls promptly, seven days a week!
Taos Office: 575.776.7576
---
Go Green:

Recycle This E-Newsletter!
After you've enjoyed our Eco Lifestyle and Home newsletter, please recycle it by emailing it to a family member, friend, neighbor or coworker!
---