Eco Lifestyle And Home News – February 2022
Eco Lifestyle And Home News – February 2022


Dear Friends, Clients, Business Associates and Neighbors,
February 2022, marks the 70th edition of Eco Lifestyle and Home Newsletter produced by Kachina Mountain Realty. We offer Real Estate & Lifestyle news in the email newsletter covering Santa Fe, Taos County and beyond.
In this edition, we offer the following: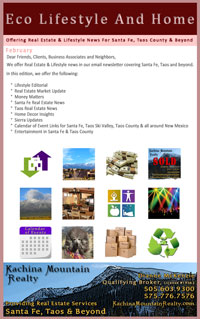 COVID-19 UPDATE
Lifestyle: Happiness
Real Estate Market Update
Santa Fe Real Estate News
Taos County Real Estate News
Home Decor Insights:Colors for 2022
Sierra Updates!
Calendar of Event Links for Santa Fe, Taos Ski Valley, Taos County & all around New Mexico
Entertainment Links for Santa Fe, Taos County & around New Mexico
---
COVID-19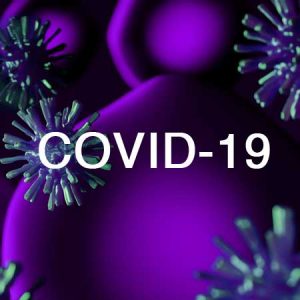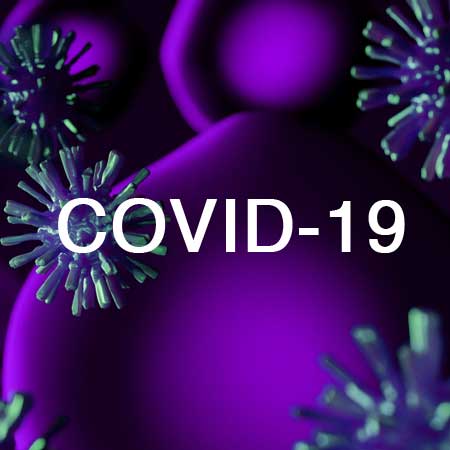 New Mexico sees nearly 15,000 new coronavirus cases in three days as of January 24, 2022.
There were 929 cases in Santa Fe County. Bernalillo County led the state with 4,150.
The New Mexico Department of Health announced 3,354 new cases of COVID-19 over the weekend on Tuesday (Jan. 25), including 26 new cases in Taos County.
The state also reported 25 additional deaths on Tuesday (17 recent deaths and six additional deaths added from from within the past 30 days), bringing the total since the start of the pandemic in New Mexico to 6,317. No new deaths were reported for Taos County, leaving the total county-wide deaths at 76.
Total cases statewide now stand at 455,957 with 333,715 cases designated as having recovered by the New Mexico Department of Health. Currently, 678 individuals are hospitalized with COVID-19 in the state.
The expected decline of the omicron variant still is a ways off.
Mayo Clinic is tracking COVID-19 cases and forecasting hot spots.
All data and predictions include the delta variant and other SARS-CoV-2 variants. We expect data delays and reporting gaps through the holiday season. View any state information: https://www.mayoclinic.org/coronavirus-covid-19/map
Bottom Line
Buckle up and hold tight, this pandemic is not over and we are not returning to "normal" any time soon!
It is important to note that private businesses and localities may maintain
mask and
social distancing
mandates, even for vaccinated
persons.
Please be mindful that many people who have been fully vaccinated may have underling health issues such as pulmonary, respiratory and immune issues, therefore they should still take precaution in wearing masks, as well as continue with social distancing.
What you can do
Get a COVID-19 vaccine as soon as it's available to you.
If you are fully vaccinated, you can return to many activities that you did before the pandemic — without wearing a mask, except where required by a rule or law. However, if you are in an area with substantial or high transmission of new cases in the past week, the CDC recommends wearing a mask indoors in public.
If you haven't had the COVID vaccine, you can take many steps to reduce your risk of infection.
What We Know
COVID-19 vaccines are effective at preventing COVID-19 disease, especially severe illness and death.
COVID-19 vaccines reduce the risk of people spreading COVID-19.
The Delta Variant is more infectious, but Omicron is worse.
What We're Still Learning:
How effective are the vaccines against variants of the virus that causes COVID-19?
Early data show the vaccines masks work against some variants but could be less effective against others.
How well the vaccines protect people with weakened immune systems, including people who take immuno-suppressive medications.
How long COVID-19 vaccines can protect people?
As we know more, CDC will continue to update our recommendations for both vaccinated and unvaccinated people.
Resources & Links:
CORONA VIRUS
---
Lifestyle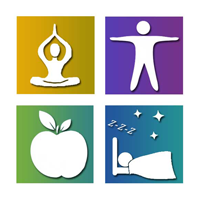 Happiness
Stop waiting for happiness.
Happiness is achieved when you stop waiting, wanting & regretting.
Make the most of the moment you are in NOW!
Everyone wants to be happy. Yet happiness often escapes us. We get bogged down in our daily lives with responsibilities: planning, wanting, regretting, worrying. Our own personal happiness is often curtailed by the global issues that demand our attention. Here are some steps to find happiness: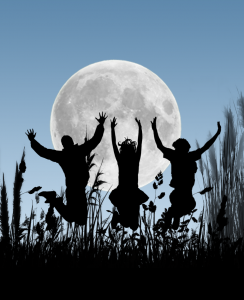 Mindfulness – Be present: "Stress is caused by being HERE but wanting to be THERE." ~Eckhart Tolle
Gratitude – Be thankful, cultivate appreciation & love
Wellness – Cultivate healthy mind, body, spirit
Compassion – practice kindness, understanding, awareness, thoughtfulness
Forgiveness – Let go: freeing yourself from anything that is no longer serving you.
Connection – Connect with self, nature, other beings, (animals, nature, people). Cultivate empathy.
Purpose – Find meaning by becoming involved.
Metta meditation is very simple, but a powerful tool in cultivating happiness.
Meditation Metta Blessing to Help Cultivate Happiness:
May you be free from suffering.
May you be free from greed.
May you be free from ignorance.
May you be free from fear.
May you have mental happiness.
May you have physical happiness.
May you have ease of well-being.
Meditation Instructions: You progress from sending blessings to yourself, then repeat the blessing to a loved one, then repeat the blessing to family, then repeat the blessing to friends, then repeat the blessing to acquaintances, then repeat the blessing to strangers, then repeat the blessing to all beings- living, past & future beings and send metta to each of them.
Remember, all suffering comes from greed, ignorance and/or fear. So cultivating happiness will relieve suffering, worry, anger & fear.
Explore what is happiness? What makes you happy?
What are your obstacles to happiness?
Explore self-reflection and nurture body, mind and spirit.
Cultivate compassion with yourself and others.
Notice how we are all interdependent and start connecting with others.
Thank you for reading our newsletter & feel free to pass it on to other kindred spirits. ~ Dianne McKenzie & Sierra

---
Real Estate Market Update

"Santa Feans continue to face an increasingly costly and competitive housing market, a quarterly report from the Santa Fe Association of Realtors shows, with the median price for single-family homes shooting well over half a million dollars." according to the Santa Fe Reporter, Bella Davis.
Median single-family home prices in last year's fourth quarter rose 13% from the same period in 2020, up to $607,500 in Santa Fe County and city combined. For condos and townhouses, the median price rose 5.5% to $398,296.
In the city alone, the median single-family price is $535,000, while in the county alone, it's $746,000.
It's clear that at those prices, home ownership isn't an option for many residents.
The housing affordability index was at 49 last quarter, meaning that the median household income is 49% of what is necessary to qualify for median-priced homes. The index decreased by 14% from the same period the previous year.
Meanwhile, the number of single-family homes available for sale dropped by nearly 50% and available condos and townhouses dropped a staggering 73%. Inventory of both types of homes has been declining since early 2020, but those are the steepest declines reported over the past two years.
The average number of days between when properties were listed and when offers were accepted decreased by 41.5%.
While many other markets plummeted during the pandemic, the housing market flourished, with a massive spike in median home prices and sales and record lows for mortgage rates.
In 2021, however, while prices continued to rise, sales have begun to level off, partly due to a lack of inventory after the rush on housing in 2020.
4th Quarter 2021 in Santa Fe picked up where last quarter left off to finish the 2021 year strong, capping a record-breaking year for the real estate industry.
Nationally, existing home sales grew month after month this quarter, despite rising sales prices and increasing mortgage interest rates, as buyers move to lock in their home purchases before the end of the year.
New listings have also increased, albeit slowly, and builders are working steadily to add much needed supply to an ultra-competitive housing environment.


New Listings in the Santa Fe region decreased 7.6 percent to 7.22. Pending Sales remained flat at 785. Inventory levels fell 53.6 percent to 302 units.


The Median Sales Price increased 11.0 percent to $500,000. Days on Market was down 43.4 percent to 33 days. Sellers were encouraged as Months Supply of Inventory was down 57.2 percent to 1.0 months.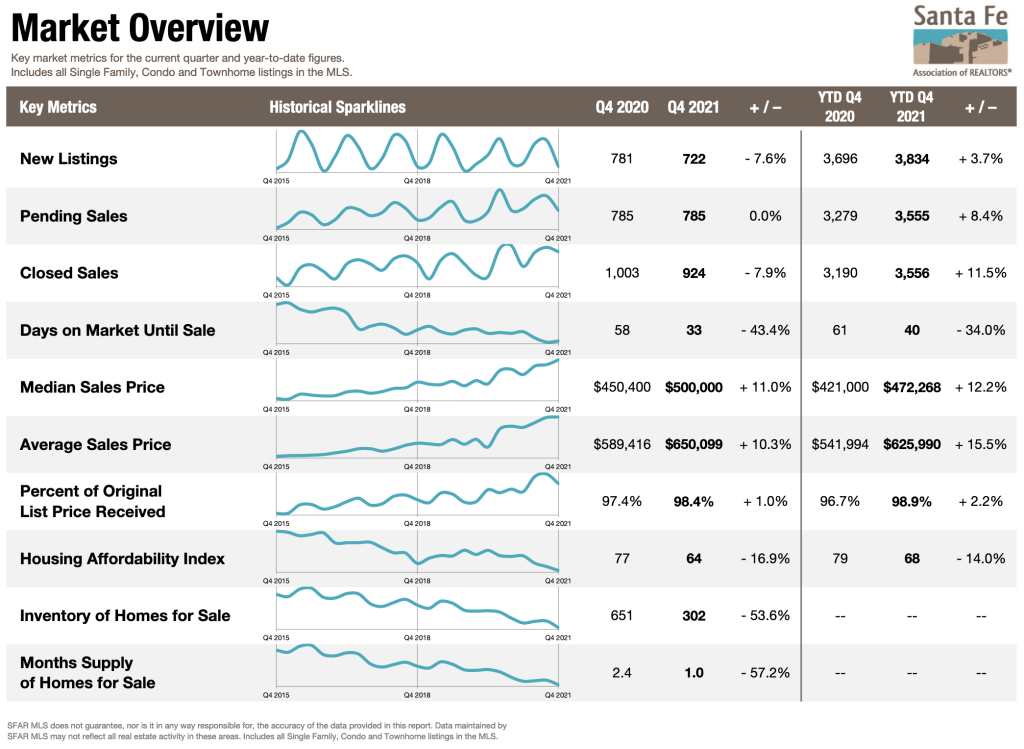 The Taos County Association of Realtors released its metrics on the area's housing market this month. While closed sales in Taos, for example, increased by just 2.8 percent from 2020 to 2021, the median home price in the area rose by 23.1 percent. The same home you could buy in 2020 for $364,000, for example, cost $448,000 ($84,000 more) in 2021. The amount of time a single-family home remained on the market also dropped by 16 percent last year.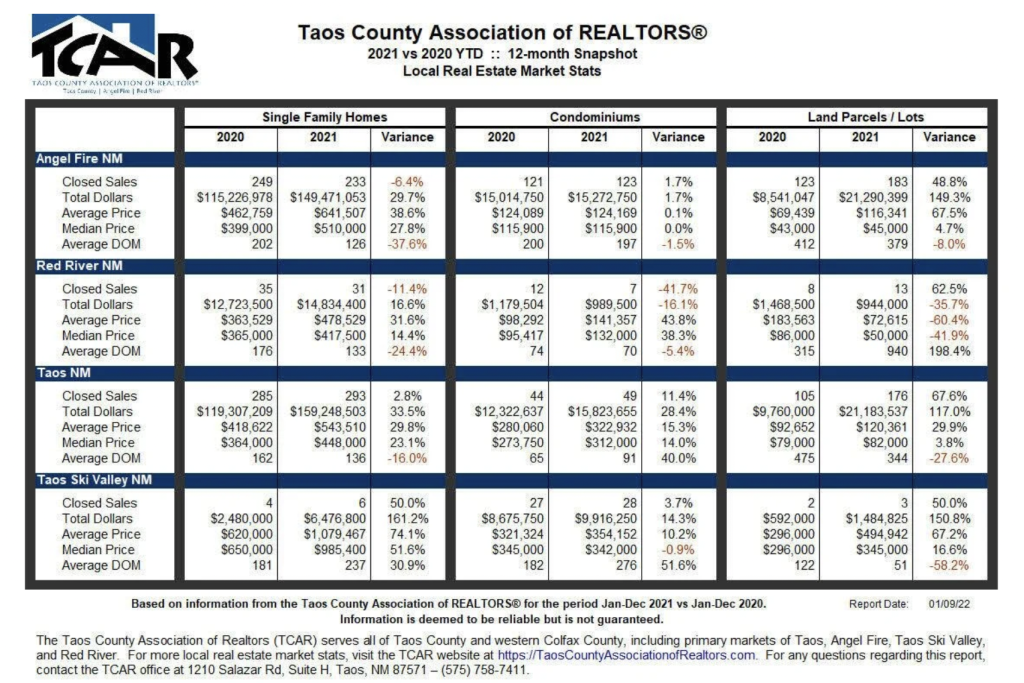 Single-family homes in Angel Fire moved the quickest compared to Taos, Red River and Taos Ski Valley, selling 37.6 percent faster than in 2020 and remaining an average of just over four months on the real estate market. There a single-family home increased in median price by 27.8 percent.
However, Taos Ski Valley showed by far the greatest increases in value from 2020 to 2021. While the average time on the market there rose by 30.9 percent (from 181 days to 237 days), the median price of a single-family home rose by 51.6 percent, from a price of $650,000 in 2020 to $985,400 last year.
According to the National Association of Realtors, housing supply and demand in the United States are expected to stabilize in 2022, partly due to the development of new homes replenishing the real estate supply.
---
Santa Fe Real Estate News
Aldea Real Estate Stats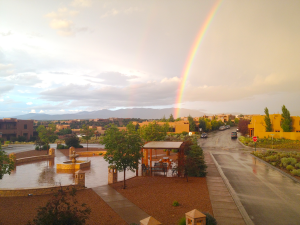 2022 Stats: Sold, Pending, Listed

SOLD: 0 Homes, DOM 0 | 0 Lots, DOM 0
PENDING: 1 Homes | 0 Lots
LISTED: 0 Homes, Avg | 1 Lots, Avg $90,000
Aldea de Santa Fe consists of 345 acres, with 205 acres of perpetual open space with 13 miles of walking trails, basketball & tennis courts, community center, (which offers yoga classes, exercise equipment & gathering space for events), a local cafe, superbly located in the high-value northwest corridor of Santa Fe County, with easy access to Highway 599, all just 10 minutes from downtown Santa Fe.
As of late October, 2021, the highest priced home sold is 6 W. Via Plaza Nueva, on the market 1 day with an offer, closed in 37 days. 3,00sqft, sold at $366.67 a sqft. for $1,100,000. This is the highest priced home that sold in Aldea.
Currently there are no homes listed for sale.
Sold: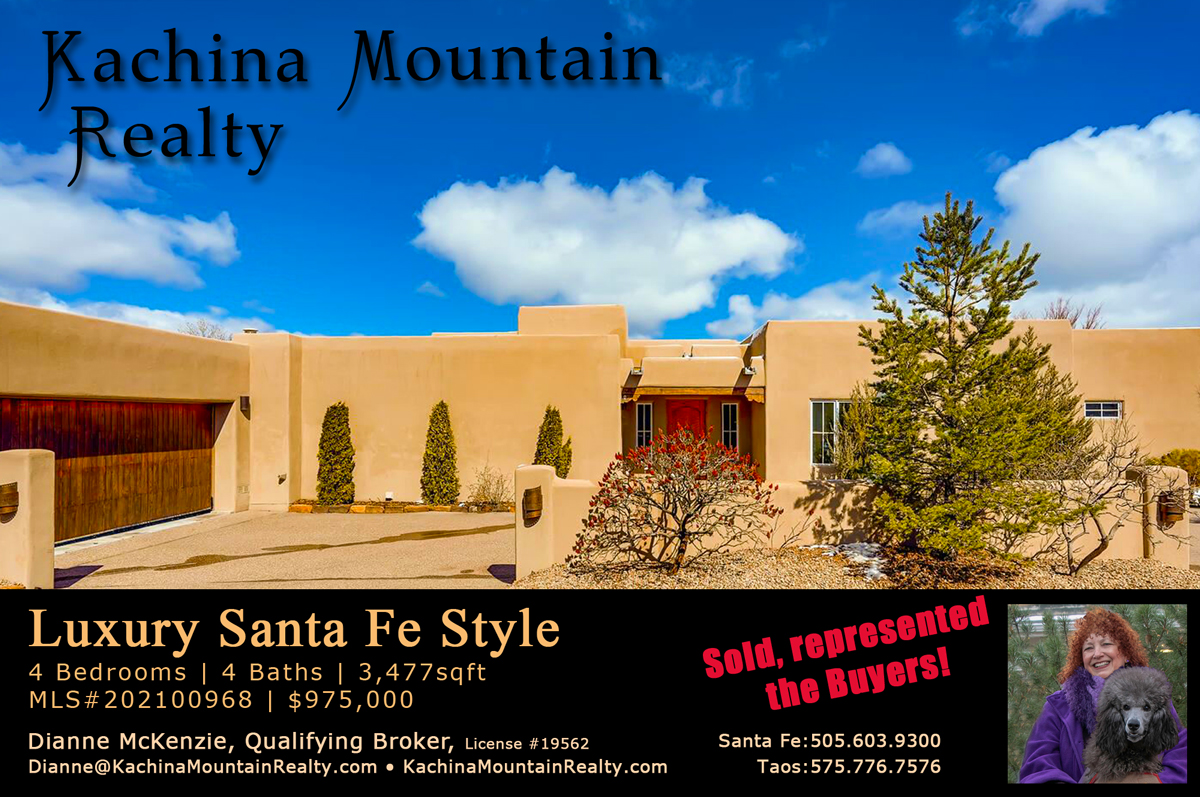 ---
Las Campanas Real Estate Stats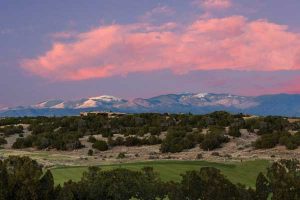 2022 Stats: Sold, Pending, Listed

SOLD: 0 Homes, DOM 0 | 0 Lots, DOM 0
PENDING: 1 Homes | 0 Lots
LISTED: 0 Homes, Avg | 1 Lots, Avg $90,000
Las Campanas is the only luxury master-planned community in Santa Fe. Stretching across 4,700 acres surrounded by pristine high desert, the community is comprised of exclusive neighborhoods. Las Campanas is also home to The Club at Las Campanas, where members can enjoy two award-winning Jack Nicklaus Signature golf courses, the 46,000 square foot Hacienda Clubhouse, a peerless Equestrian Center and the Fitness & Tennis Center, which includes a luxurious spa.
There are currently 20 homes for sale in Las Campanas
1 Homes under $1,000,000
19 Homes over $1,000,000
There are currently 33 Lots for sale in Las Campanas
3 Lots under $100,000
30 Lots over $100,000
Let me take you on a tour in Las Campanas!
---
Marketing Properties, Not Just Listing Properties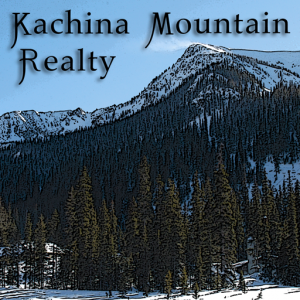 If you are thinking of selling your property, why not list it with a realtor who will market the property, not just list it in the MLS? By actively marketing your property, the property gets the most exposure to other realtors and to the general public through online blogging, email campaigns & the typical MLS exposure.
Call me, Dianne, 505.603.9300, to discuss your property needs, or for a tour of Lots & Homes in Aldea, Las Campanas and the Santa Fe region. Taos Office: 575.776.7576
Visit the website for Santa Fe information: RealEstatePropertiesSantaFe.com
Visit the Kachina Mountain Realty company main website: KachinaMountainRealty.com
---
Taos Real Estate News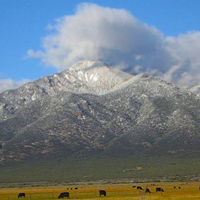 2022 Stats: Sold, Pending, Listed

*SOLD: 14 Homes, DOM 99 | 6 Lots, DOM 137
*PENDING: 97 Homes | 55 Lots
*LISTED: 31 Homes, Avg $732,906 | 181 Lots, Avg $337,000
* Areas tracked:
Lower North, Upper North, West North, Town of Taos, Taos Ski Valley, South West, South East
See map for areas »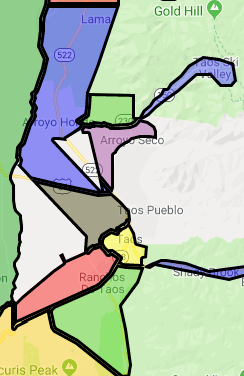 Taos is very different than Santa Fe in many ways. With a population of 5,763 people and many surrounding neighborhoods, Taos is the 39th largest community in New Mexico. The greater Taos area is made up of several unincorporated areas and neighborhoods that separates out as if they were their own destinations or towns. Unincorporated areas around Taos have distinctive names that represent the ancient traditions of naming a place for a stream or topographic feature. Arroyo Hondo, Arroyo Seco and El Prado are all such places. These are not towns and have no political jurisdiction, they are simply places that help folks zero in on a very specific neighborhood. Within Taos itself are many such neighborhoods that may comprise no more than six "blocks."
Selling real estate in Taos county is challenging for sellers, buyers and realtors, as the typical closing time for a property averages 90+ days, compared to under 30 days in Santa Fe. I have closed properties in Santa Fe under 20 days. There is a shortage of title companies which the realtors can work with in Taos. The back log of properties waiting to close often creates buyers to back out and leave the sellers in the same cycle for closing when the next offer comes in. Many buyers become frustrated as their lenders charge additional hold fees or back out all together. Below are some statistics that highlight the problem.
I receive inquiries almost daily from out of town buyers who are researching homes in the Taos area. These buyer profiles are looking to live in a safe community, with a country atmosphere, small homes, with flexible spaces. They are wanting to move to the area, but can't find the properties that offer amenities that don't include huge HOA fees. They want walking trails, localized eateries, a small grocery store, community activities and a sense of neighborhood. They are either downsizing their home and retiring or wanting a second home. They are wanting to go smaller, but the quality of their lifestyle and home features are upscale. "Does such a community even exist?" they ask.
In the coming months, I will be featuring such a community.
If you have been thinking about selling your home, now is probably a good time. Inventory is low and the demand for quality homes is up.
If you been looking to buy a home, you are probably frustrated with the lack of quality homes on the market at any price point.
Call our Taos Office: 575.776.7576
---
Home Decor Insights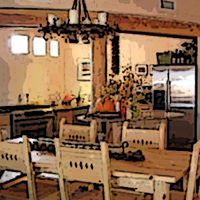 A Quick Look at the Colors of the Year for 2022
By Debbie DeMarais
What will 2022 bring? If the last couple years taught us anything, it's that we have no idea. But that can't stop designers from making a few educated guesses! As we start off the new year, paint and design companies are revealing what trends they think will fill our homes and coat our walls in the new year.

Their picks—and the reasoning behind them—are thought-provoking. Especially for someone who works with paint color, décor color, and interior design choices for a living.
A few of the choices really stood out to me, and my thoughts on them are below. But as a designer working in Santa Fe, I wanted to point out how regional styles and traditions can outweigh—and outlast—fashionable trends.

If you're looking for a complete summary of all the color picks for 2022, Better Homes & Gardens does a great roundup from paint companies and color experts like Pantone.
Like so many color specialists, paint company Benjamin Moore went with a color palette inspired by nature. Their color of the year is October Mist, which they say evokes "the silver-green stem of a flower" and "creates a canvas for other colors." This soft green feels very peaceful, calming, and serene.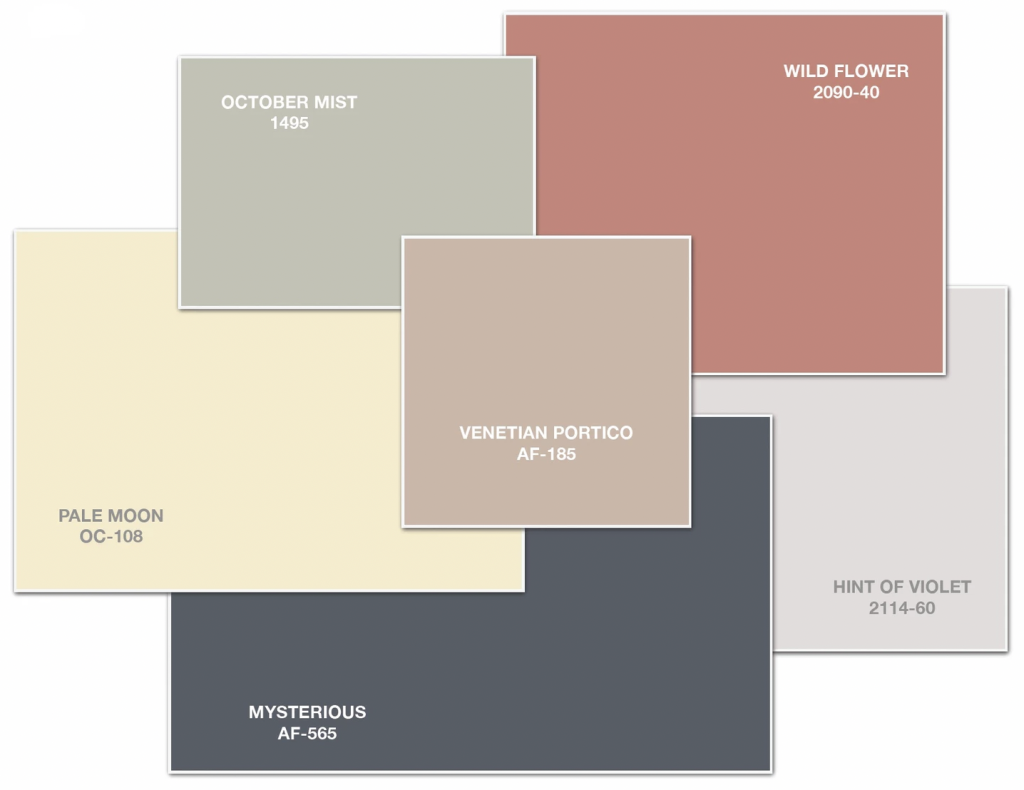 October Mist also serves as an ideal backdrop for the other colors in their 2022 palette, many of which reminded me of natural scenery in Santa Fe.

The boldness of Wild Flower reminds me of the various hues of the Santa Fe sunset.

Mysterious looks like it was pulled directly from our skies right before a storm.

Even though the color is Pale Moon, it makes me think of a pop of Southwestern sunlight spilling across the floor.

I've definitely seen the soft hue from Hint of Violet in wildflowers on hikes.

And Venetian Portico could easily pass for our city's natural shade of stucco.

Overall, I feel Benjamin Moore's color palette for 2022 works so well because it found inspiration from nature. That's where I often turn for inspiration in my own work. After all, a color palette that has developed over billions of years probably knows what it's doing.
I was super excited to see what Sherwin Williams announced for their 2022 color of the year. It's nature inspired and I feel like I've absolutely seen that shade out in the wild. As a former Seattleite I'm wondering if they spent time hiking in the rainforests of the PNW and came up with Evergreen Fog.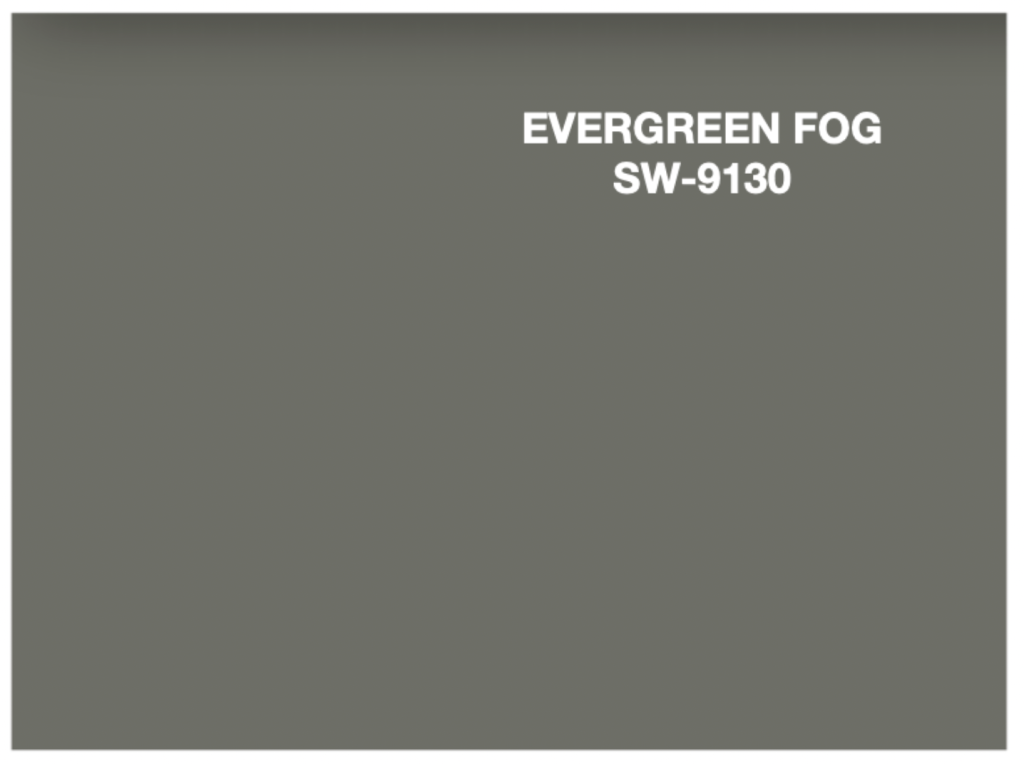 The color is so calming and organic, I would love to use it in a media room. It would serve as a perfect signal to the brain that it's time to wind down. Preparing you to snuggle in for an evening of binge-watching your favorite show. Just think how cozy and inviting that could be.
While paint companies focus on our homes and interiors, Pantone takes a wider view. Their color standards and color consultancy support designers in the fashion and product industries and in publishing and digital design. That last category is really where I see their color of the year working best.

The color is called Very Peri and it's a play on the traditional blue-hued periwinkle, adding in some red-violet undertones. As they state in their rationale behind the color choice, it's a color intended to inspire creativity in the digital world. They point out that "color trends in the digital world are being manifested in the physical world and vice versa."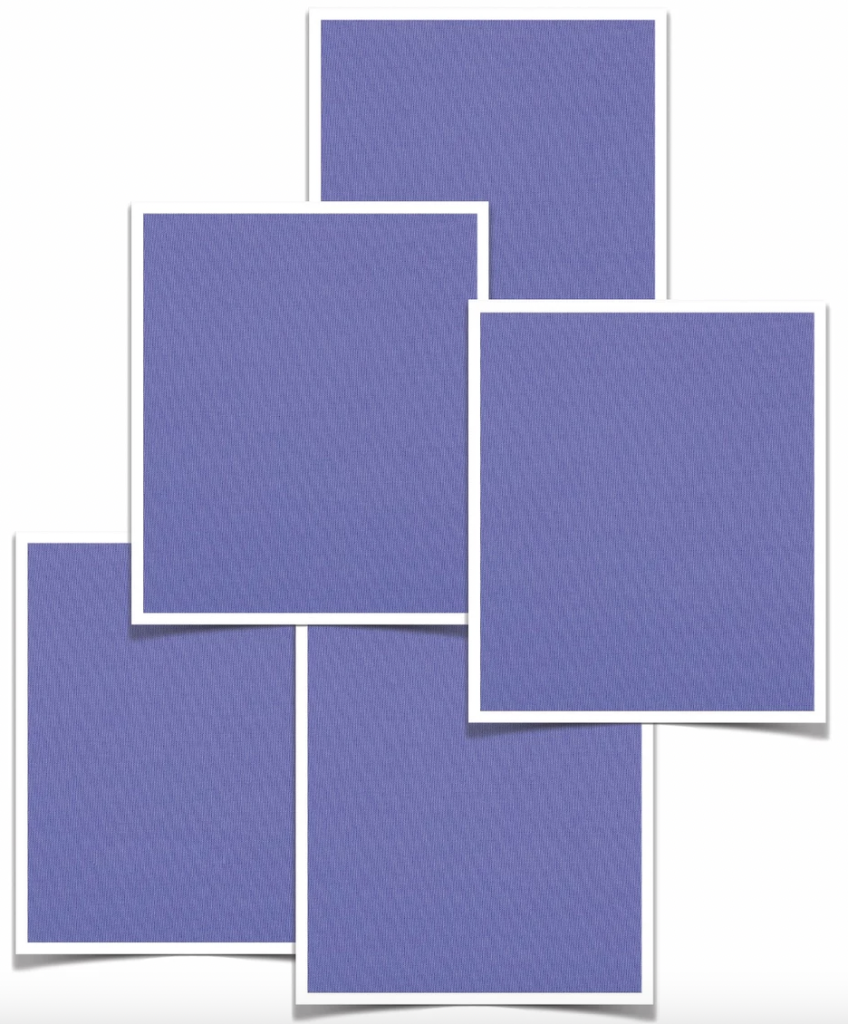 While that may be true to some degree, I feel like the color they chose is probably better suited to the digital space. If I were pressed to use Very Peri in a real life application, I could see it in a kid's bedroom or a classroom. In a home, I don't necessarily feel like it would have a long life span. But get ready to start seeing the color on websites you visit this year!
While it's not a color of the year, I was really impressed by the Archive color collection Farrow and Ball put together in collaboration with Liberty Interiors Fabrics. The combinations are beautiful. Like the dark blue Serge paint color paired with a sofa upholstered in Liberty's Regency Tulip fabric in Lapis.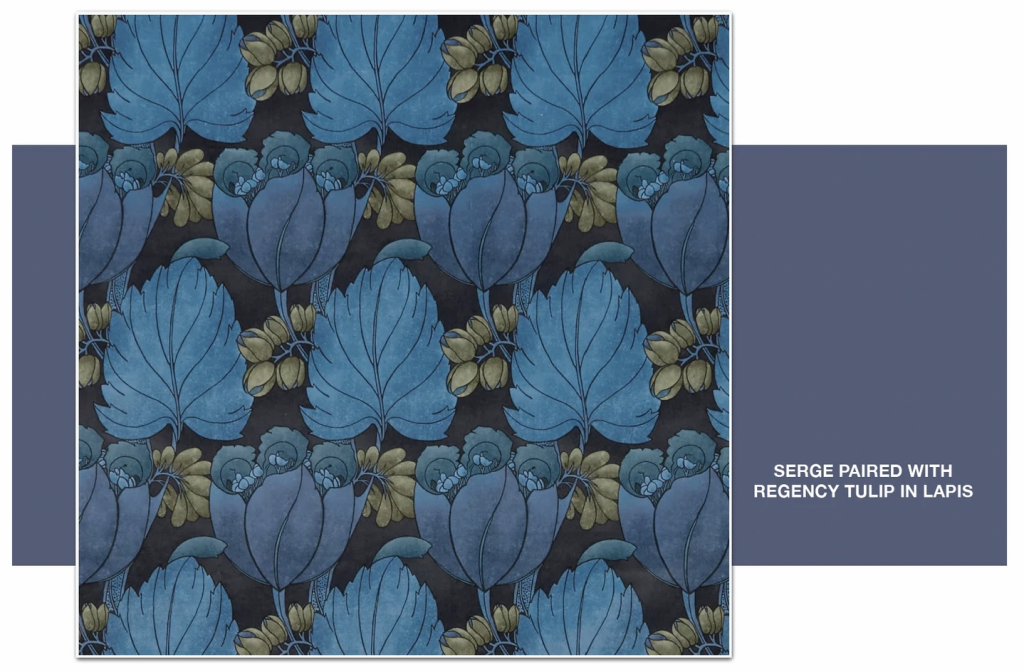 What do color trends mean for Santa Fe?
If you know anything about Santa Fe, you probably know our style is a little more timeless than trendy. We have our own look and aesthetic informed by two centuries of history and the stunning landscapes that surround us. That's not to say that we don't incorporate contemporary design into our style, but everything is filtered through our established tones and currents.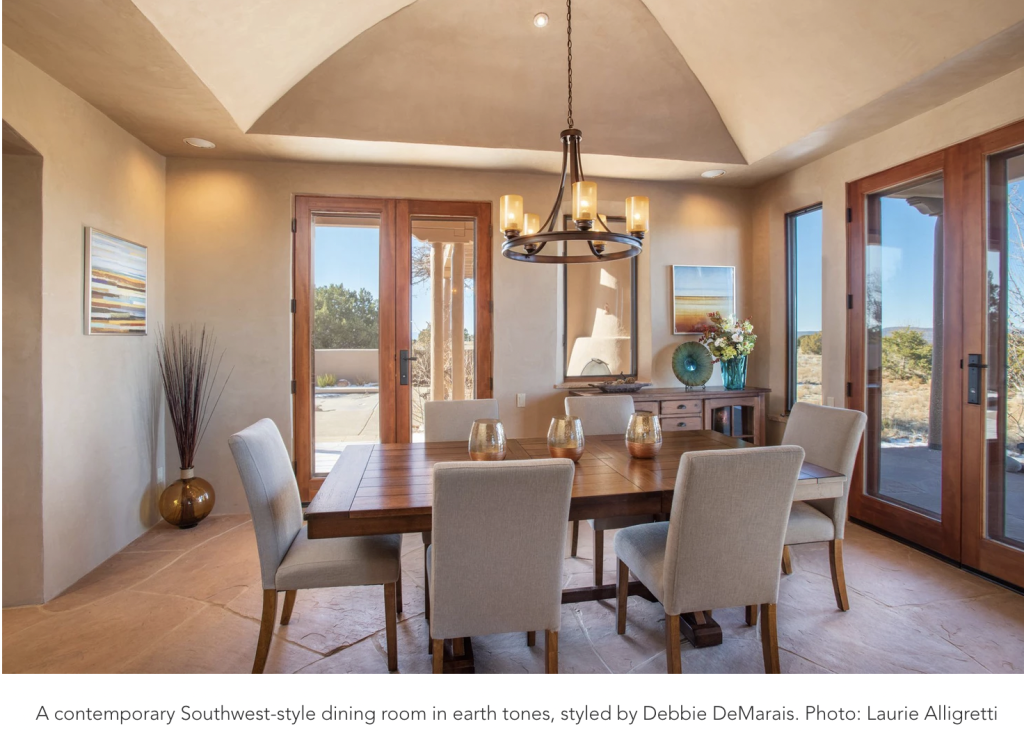 And I think that's a great thing. Imagine if paint companies chose their colors and suddenly you started seeing the same thing everywhere you looked? From a design perspective, that sounds like a nightmare!

Santa Fe will likely stick with its copper tones and deep rich reds. In my own work, I know 2022 will see me using calming blues and greens, and of course, colors inspired by nature.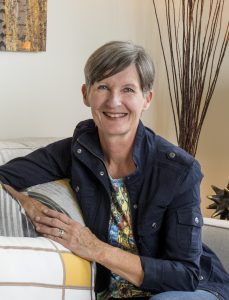 Debbie DeMarais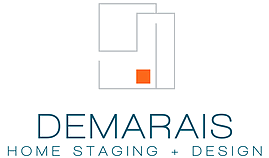 Certified Home Stager & Designer
HSR, CLIPP™, CCE, ASID Allied Member
505-699-4989
homestagingsantafe.com



For ideas on decorating with autumn in mind, check out Pinterest and explore a whole new way to spend your time online and check out my Pinterest page: KachinaRealty Happy pinning!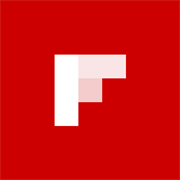 While you are surfing the "net" check out Flipboard for a variety of news and lifestyle reading.
---
Sierra
CFO, (Chief Fun Officer)
Our 2.10 year old female silver standard poodle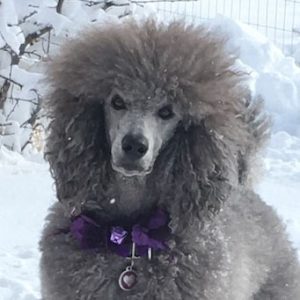 January 1-31, 2022
January started off with a snow storm. Sierra loves the snow and was out running around the yard. Everything looks more beautiful in the snow and Sierra is no exception. Sierra is such a sweet dog, very affectionate and follows us everywhere.
I weigh & measure Sierra once a month, so here are her stats as of November 30, 2021: 14″ collar, girth: 24″, height to shoulder: 25″ weight: 33 lbs (Sierra has gained 1/2lbs).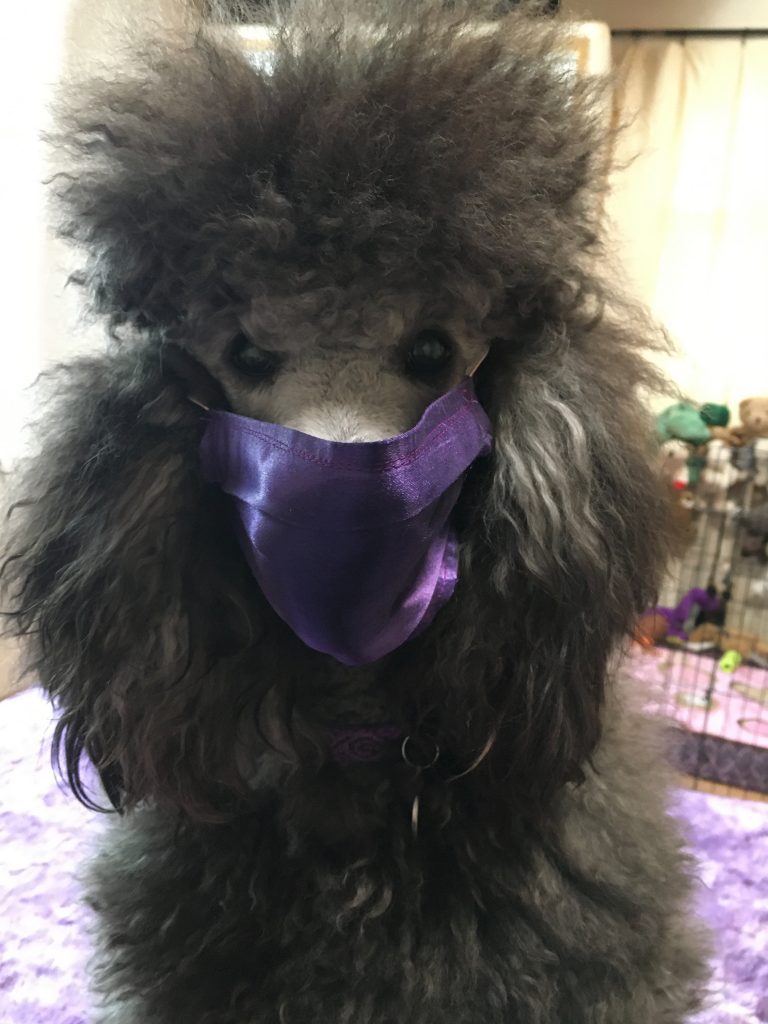 You really need to watch Sierra's videos as they capture her spirit!
Here is the link to Sierra's Videos »
Sierra's 1st video explains who she is and her new role at Kachina Mountain Realty. In Sierra's 2nd video she talks about Dianne's role at Kachina Mountain Realty in the era of COVID-19. In Sierra's 3rd video, Sierra talks about selling and buying real estate during the COVID-19 pandemic. In Sierra's 4th video she talks about how staying safe in the era of COVID-19.
Sierra's web page: www.diannemckenzie.com/sierra
More photos will be continually posted on her own web page, so check back monthly, as we chronicle her life with us!
---
Calendar of Events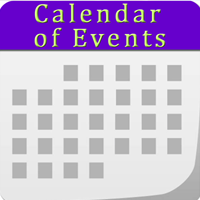 New Mexico has long been a center for arts, culture, classes and gourmet food. With such a strong art market, there are hundreds galleries to explore and experience, along with a wide selection of thriving restaurants. Our Museums feature culture, history and traditions of the region and the world. Santa Fe, Taos County and beyond have something scheduled every day & night of the week, all year long.
---
Entertainment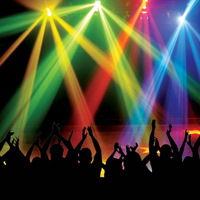 If there's one thing you can count on when spending time in New Mexico, it's the treasured experiences and wide selection of entertainment: music venues, great sporting events, theatrical and musical entertainment as well as year-round festivals.
From festivals, music concerts and dance performances to theatrical offerings by local and touring groups, the performing artists work hard to keep its locals and visitors entertained by both New Mexico performers and acclaimed stars from around the world.
---
About Kachina Mountain Realty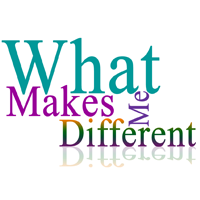 I am passionate about real estate development. I consider myself a "Dream Maker", and strive to help my clients manifest their dreams and lifestyle goals.
I believe that, "…the dreams which accompany all human actions should be nurtured by the places in which people live and work".
To promote this possibility, I encourages my clients to develop and share their dreams and lifestyle goals as part of the process of selling, buying or investing in property.
I have over thirty years of business experience as an executive producer, web architect, social media marketer, business developer, architecture assistant, real estate marketing developer and real estate consultant.
I am a licensed real estate qualifying broker for Kachina Mountain Realty & an accredited ACRE® real estate consultant. I have worked in the Santa Fe & Taos real estate market for years. I specialize in working with buyers and sellers who are looking for a solid real estate investment.
Contact me, Dianne McKenzie, for your real estate transactions & let me help you manifest your dreams!
I am readily available by cell phone, text, (505.603.9300) & email. I return calls promptly, seven days a week!
Taos Office: 575.776.7576
---
Go Green:

Recycle This E-Newsletter!
After you've enjoyed our Eco Lifestyle and Home newsletter, please recycle it by emailing it to a family member, friend, neighbor or coworker!
---