Eco Lifestyle And Home News – March 2020
Eco Lifestyle And Home News – March 2020


Dear Friends, Clients, Business Associates and Neighbors,
March 2020 marks the thirty-ninth edition of Eco Lifestyle and Home Newsletter produced by Kachina Mountain Realty. We offer Real Estate & Lifestyle news in the email newsletter covering Santa Fe, Taos Ski Valley, Taos County and beyond.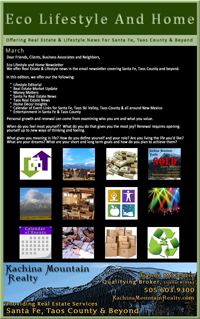 In this edition, we offer the following:
Lifestyle: Emergence
Real Estate Market Update
Money Matters
Santa Fe Real Estate News
Taos County Real Estate News
Home Decor Insights –
Sierra Updates!
Calendar of Event Links for Santa Fe, Taos Ski Valley, Taos County & all around New Mexico
Entertainment Links for Santa Fe, Taos County & around New Mexico
---
Lifestyle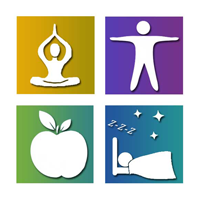 Emergence
The term "emergence" comes from the Latin verb emerge, which means to arise, to rise up, to come up or to come forth.
Emergence is the way complex systems and patterns arise out of a multiplicity of relatively simple interactions. Emergence has to do with relationships: the relationships among the parts, or the relationship of the system to its environment. Parts of a system that are related are also often referred to as a network or an ecosystem.
Emergence has to do with relationships: the relationships among the parts, or the relationship of the system to its environment. Parts of a system that are related are also often referred to as a network or an ecosystem.
I love what Margret Wheatley and Deborah Frieze wrote in their article, "Using Emergence To Take Social Innovations To Scale":
"
In spite of current ads and slogans, the world doesn't change one person at a time. It changes as networks of relationships form among people who discover they share a common cause and vision of what's possible. This is good news for those of us intent on changing the world and creating a positive future. Rather than worry about critical mass, our work is to foster critical connections. We don't need to convince large numbers of people to change; instead, we need to connect with kindred spirits. Through these relationships, we will develop the new knowledge, practices, courage, and commitment that lead to broad-based change."
Emergence only happens through connections. "Act locally, connect regionally, learn globally."
It is not our task to change the entire world all at once, but of reaching out to mend the part of the world that is within our sphere. What works best is the accumulation of acts, stepping forward, lending a helping hand and doing it over and over, like rain drops in a bucket until it spills over.
The term "spiritual emergence" has been used to refer to the awakening of the spiritual potential within an individual that initiates the unfolding and expansion of that individual's way of being. It is a natural process of growth toward a deeper, more connected and expanded way of being, that usually occurs slowly throughout our lives until it is gently integrated. When this process occurs rapidly or becomes very intense, it can seem disruptive and out of context with everyday life, precipitating a personal crisis which is referred to as a "spiritual emergency".
So when we look around our sphere of influence, we should ask of ourselves, "where can we best serve with our talents and our abilities to help make our community a better place and thus best contribute to the well-being of all living things." In this election year, perhaps what we really need is a coming together and form networks of like minds to create a better environment of peace, love, kindness and prosperity.
For a deeper understanding of how emergence can take place in our lives read Margret's work: http://www.margaretwheatley.com/articles/emergence.html
Thank you for reading our newsletter & feel free to pass it on to other kindred spirits. ~ Dianne McKenzie
---
Real Estate Market Update

Cheaper Construction Loans Mean More Custom Homes
by: Jann Swanson
"Builders are finding that acquisition, development, and construction (ADC) loans in the last half of 2019 were both easier to access and less costly. That may be, in part, behind a fourth quarter 2019 surge in custom home building."
"The National Association of Home Builders' (NAHB's) quarterly survey of its builder and developer members found that the average interest rate on ADC loans declined in Q4 from 6.39 to 6.13 percent on loans for land acquisition and from 6.31 to 5.94 percent on development loans. Loans for single family spec construction declined 36 basis points to 5.63 percent and from 5.63 percent to 5.38 percent for pre-sold homes. It was the second consecutive quarter in which rates for all four loan categories declined."
"NAHB notes that, because ADC loans are typically short term, three years on average, points charged on the loans can be more important than the rate on the portion of the loan drawn down. Points on construction loans declined on average, from 0.92 to 0.82 percent on spec loans and from 0.74 to 0.64 percent on pre-sold loans. The trend for acquisition and development loans, however, moved in the opposite direction. On average they increased from 0.84 to 1.10 percent on the former and from 0.71 to 1.10 percent on the latter."
My take on this article on construction loans from Mortgage Daily News, means that with the shortage of homes on the market, new homes & their financing will give buyers more choices. In 2020 we will be announcing a new real estate development in the Taos area! ~ Dianne
---
Money Matters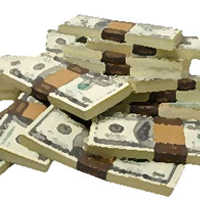 Francis Phillips has moved to Benchmark Mortgage because of their wide-array of loan products to meet his clients' unique mortgage needs.
SAME AWARD WINNING Processing team offering smooth, on-time closings!
GET UP TO $700.00 OFF OF CLOSING COSTS THROUGH 04/30/2020.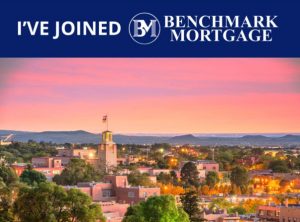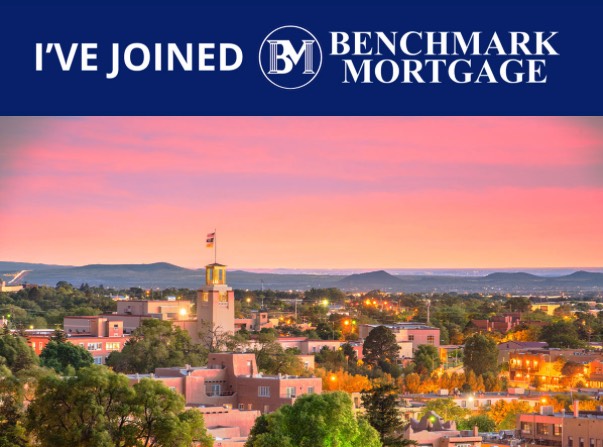 Call me to discuss our new:
Jumbo Programs up to $5,000,000
Self-Employed Bank Statement Program
Renovation Loans
Asset Based Lending
Doctor Loans
Expert in Retiree Home Lending
And more!
Francis Phillips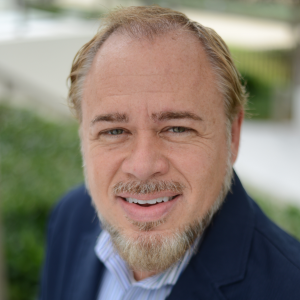 Sr. Mortgage Loan Originator | NMLS# 193642
35 Mescalero Trail, Santa Fe, NM 87505
MAILING ADDRESS:
1000 Cordova Road PMB 934, Santa FE, NM 87505
Direct: 505-982-3400
Cell: 505-690-7251
---
Santa Fe Real Estate News
Aldea Stats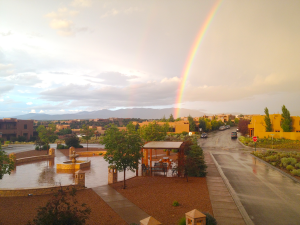 2020 Stats: Sold, Pending, Listed
SOLD: 8 Homes, DOM 52 | 0 Lots, DOM 0
PENDING: 4 Homes | 0 Lots
LISTED: 5 Homes, Avg $527,800 | 4 Lots, Avg $72,750
Sales of homes in 2019 (23) are down compared to 2018 (36) and sold lots are also down in 2019 (0) vs in 2018 (3). The Santa Fe real estate market has slowed some this fourth quarter.
Aldea de Santa Fe consists of 345 acres, with 205 acres of perpetual open space with 13 miles of walking trails, basketball & tennis courts, community center, (which offers yoga classes, exercise equipment & gathering space for events), a local cafe, superbly located in the high-value northwest corridor of Santa Fe County, with easy access to Highway 599, all just 10 minutes from downtown Santa Fe.
Aldea listings are very limited at this time.

---
Featured Home For Sale In Santa Fe
3 Altura Vista in Aldea
3 Bedrooms, 3 Baths – 2,234 sqft Price: $ 560,000*
SOLD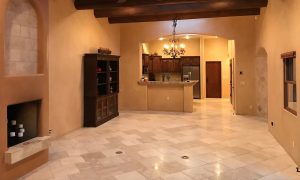 This finely crafted hacienda-styled open floor plan is the quintessential Santa Fe lifestyle coveted courtyard home, designed & built by award winning Casa De Vistas. Upscale custom artisan old world finishes throughout flow graciously to the walled courtyard & include architectural elements: ample skylights, handmade antiqued alder cabinets, hand adzed wood doors with iron hardware, custom hand-crafted iron sconces & chandeliers, oversized beams with 11ft high ceilings in the living & dining room, 2 wood-burning/gas lighter fireplaces, vintage exterior courtyard entry doors, travertine tile floors with carpeted bedroom floors.
The gourmet kitchen opens to the living dining area which includes generous granite tile counter tops with island & eating bar, stainless steel appliances, laundry area with sink & extra storage behind custom wood doors.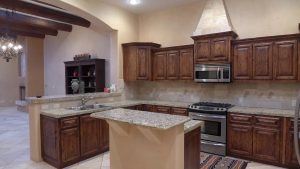 The spacious primary master suite is located off the kitchen & is accented with a tray ceiling, raised kiva wood-burning/gas lighter fireplace with wood storage, large walk in closet, opening to the tranquil courtyard. The elegantly appointed master bath features an custom old world vanity with double sinks, granite tile countertop, skylight, large glass/tile shower, and a separate whirlpool tub.
The guest wing serves as a second master suite bedroom at the other side of the courtyard home. The 2nd bathroom doubles as the guest bath & house bath.
Accessed from the outside rear courtyard & located above the garage, is the upstairs casita, which could be used as a 3rd bedroom, office or studio, which includes a full bath & large closet.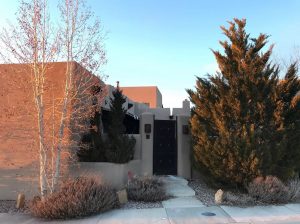 The casita balcony has spectacular unobstructed views in all directions to the Sangre de Cristo, Jemez Mountain ranges & a glimpse south to the Sandias. Beautiful sunsets and night views of Los Alamos city lights.
The outdoor walled courtyard is a sanctuary & affords gracious living complete with: patina stained & stamped concrete exterior pathways, mature low maintenance landscaping, covered private portal entry & a charming hacienda type fountain. Private & secure, this oasis opens adjacent to dedicated greenbelt open space front & rear of the home on a quiet street with no through traffic. Attached, finished two-car garage, extra storage area, with additional onsite parking for two cars in the rear of the private driveway that support two other courtyard homes only.
Coveted property in prime location high on the ridge top in Aldea with a central Plaza, 10 minutes to town, but yet far enough to enjoy the natural surroundings & community amenities: walking trails, community center, sports courts, & café.
*This property is listed "for sale by owner". Photos courtesy of the seller. I do not represent the owners/sellers. I am representing only buyers for this property.
Call me to schedule a showing, 505.603.9300.
Home details*:
Home:

Two story courtyard home
Old world finishes
Gourmet kitchen
3 Bedrooms
3 Bathrooms
Master en suite
Walk in closet
Upstairs Casita with private entrance
2 Car Garage
Skylights throughout

Yard:

Landscaped front courtyard & fountain
Drip System
Great for entertaining
Covered portal.

HOA Dues:

Heating:

2 Wood/gas burning fireplaces
Radiant floor heating, internet controlled
New heat pump & water heater

Flooring:

Travertine Tile
Carpet in bedrooms

Views:

North, east, west, & south

Appliances:

Microwave
Gas Range/Oven
Refrigerator
Dish Washer
Washer/Dryer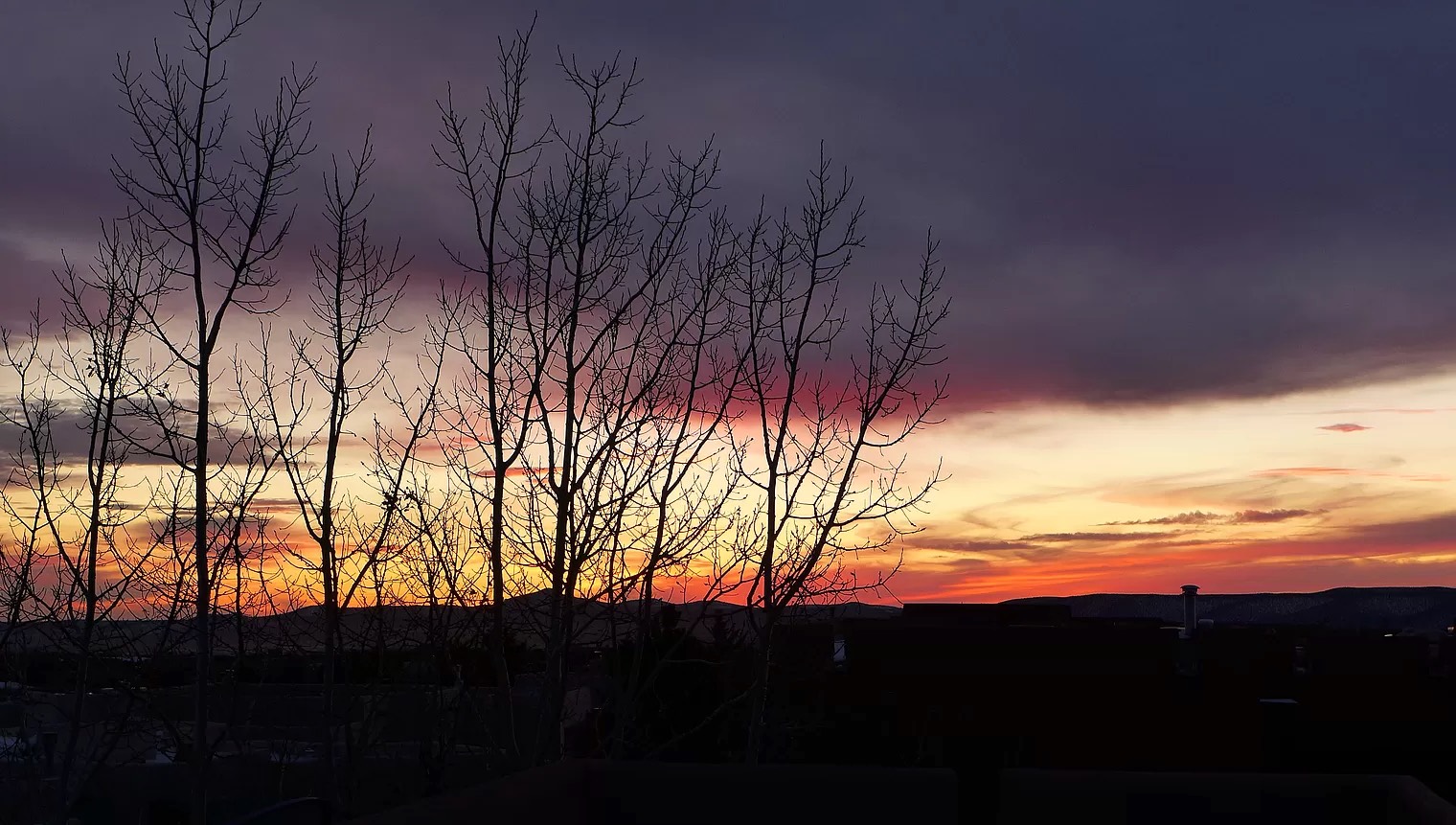 ---
Las Campanas Real Estate News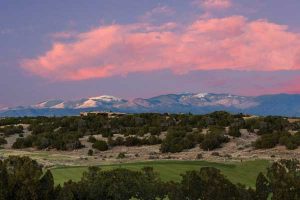 2020 Stats: Sold, Pending, Listed
SOLD: 6 Homes, DOM 206 | 2 Lots, DOM 134
PENDING: 13 Homes | 24 Lots
LISTED: 28 Homes, Avg $2,075,675 | 69 Lots, Avg $189,372
Sales increased in Las Campanas in 2019 for homes (61) vs 2018 (56) and land sales increased in 2019 (44) vs 2018 (43). New inventory of lots and newly built homes have boosted sales in 2019.
Las Campanas Realty recently shared that 2018 was a record year in terms of sales and average sale prices since the downturn a decade ago for both the developer and the overall community. Average home prices for resales (excluding new construction) increased 9%, while average homesite prices increased 12.5% for the overall community and 15% for the developer. The demand for many to find the perfect location to enjoy the best four-season weather in the nation, a world-class private club and a special city that is recognized for its rich culture and diverse art community, makes Santa Fe the perfect fit. "Many buyers this year were already sold on Santa Fe and Las Campanas. They just needed to find the perfect site within the Las Campanas community," says Jonathan Bartlett, VP of Sales for Las Campanas Realty.
Las Campanas is the only luxury master-planned community in Santa Fe. Stretching across 4,700 acres surrounded by pristine high desert, the community is comprised of exclusive neighborhoods. Las Campanas is also home to The Club at Las Campanas, where members can enjoy two award-winning Jack Nicklaus Signature golf courses, the 46,000 square foot Hacienda Clubhouse, a peerless Equestrian Center and the Fitness & Tennis Center, which includes a luxurious spa.
There are currently 28 homes for sale in Las Campanas.
3 Homes under $1,000,000
25 Homes over $1,000,000
There are currently 69 Lots for sale in Las Campanas.
21 Lots under $100,000
48 Lots over $100,000
Let me take you on a tour in Las Campanas!
---
Marketing Properties, Not Just Listing Properties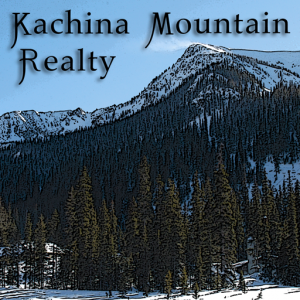 If you are thinking of selling your property, why not list it with a realtor who will market the property, not just list it in the MLS? By actively marketing your property, the property gets the most exposure to other realtors and to the general public through online blogging, email campaigns & the typical MLS exposure.
Call me, Dianne, 505.603.9300, to discuss your property needs, or for a tour of Lots & Homes in Aldea, Las Campanas and the Santa Fe region. Taos Office: 575.776.7576
Visit the website for Santa Fe information: RealEstatePropertiesSantaFe.com
Visit the Kachina Mountain Realty company main website: KachinaMountainRealty.com
---
Taos Real Estate News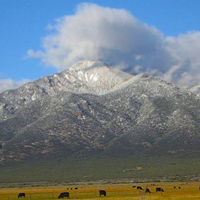 2020 Stats: Sold, Pending, Listed
*SOLD: 15 Homes, DOM 150 | 5 Lots, DOM 389
*PENDING: 38 Homes | 9 Lots
*LISTED: 127 Homes, Avg $618,797| 212 Lots, Avg $162,695
* Areas tracked:
Lower North, Upper North, West North, Town of Taos, Taos Ski Valley, South West, South East
See map for areas »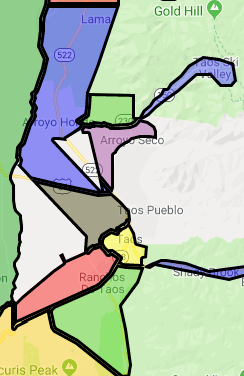 I receive inquiries almost daily from out of town buyers who are researching homes in the Taos area. These buyer profiles are looking to live in a safe community, with a country atmosphere, small homes, with flexible spaces. They are wanting to move to the area, but can't find the properties that offer amenities that don't include huge HOA fees. They want walking trails, localized eateries, a small grocery store, community activities and a sense of neighborhood. The are either downsizing their home and retiring or wanting a second home. They are wanting to go smaller, but the quality of their lifestyle and home features are upscale. "Does such a community even exist?" they ask.
In the coming months, I will be featuring such a community.
If you have been thinking about selling your home, now is probably a good time. Inventory is low and the demand for quality homes is up.
If you been looking to buy a home, you are probably frustrated with the lack of quality homes on the market at any price point.
Call our Taos Office: 575.776.7576
---
Home Decor Insights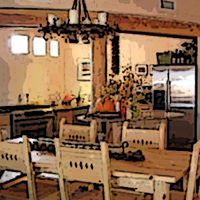 6 Design Trends Already Shaping 2020
From bold, bright colors to statement wall art, several design trends are heating up in 2020. "Look for daring color statements and unexpected uses of natural elements to accessorize and help transform home designs," says Angela Nuessle, national vice president of interior design at PulteGroup. The PulteGroup design team is calling out these six home design trends for 2020.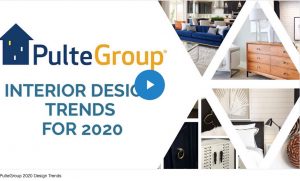 Curvilinear forms. Arched lines with smooth transitions can help soften the look of a home, designers say. "From couches and chairs to tables and ottomans, curves add a retro vibe that spans from midcentury to high glam," design forecasters from PulteGroup note.
Natural texture. More home elements are taking their raw form. "From household accessories to furnishings and textiles to home decor, natural texture will add visual significance, intensity, and depth to interiors," the designers say.
Unique adornments. For example, leather accents and belts are being added to chairs and beds. Gilded hardware is popping up on cabinets and furniture. Ornamentation is creating more unique spaces, designers say.
Different wall art. "This year will move beyond traditional design to focus on wall applications that incorporate mixed-media and abstract elements with natural elements, including yarn, wood, woven fibers, and stone," the designers say. "The key is to achieve texture, depth, and intensity with unique pieces that will make a lasting impression."
Bold patterns. Large graphic florals and botanicals continue to be popular in home design. "Embracing the wild side comes with color palettes reminiscent of camouflage and a pronounced focus on alluring moments in nature coming into play with design," the PulteGroup designers note.
Color statements. The trend goes beyond just one accent wall. "More distinct elements, such as upholstery, case pieces, and large statement art, will embrace this impressive trend," PulteGroup designers say. "They key is to strike balance between incorporating bold color statement pieces with subtle, layered neutrals."
For more information, check out this short video featuring 2020's top design trends.

For ideas on decorating with autumn in mind, check out Pinterest and explore a whole new way to spend your time online and check out my Pinterest page: KachinaRealty Happy pinning!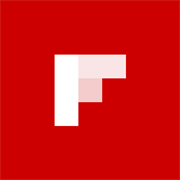 While you are surfing the "net" check out Flipboard for a variety of news and lifestyle reading.
---
Sierra
iCFO, (in-training Chief Fun Officer)
silver standard poodle puppy

Sierra: February 1-29, 2020
Sierra & her litter mates are 11 months old as of February 18, 2020. I weigh & measure Sierra once a month so here are her stats. She has not gained any weight since November 18, but she has grown 1/2″ taller, same girth & neck as in December: collar: 14″, girth: 24″, height to shoulder: 24″ weight: 32lbs.
Sierra still does not have much interest in food & is becoming quite the fussy eater.
We celebrated Valentines Day with Sierra. She is certainly the "sweet heart" of our household. She even wore one of her decorative collars for the day. Sierra is now learning how to work as a service dog. The training has just started and she is learning to like wearing her service dog harness. She visited 2 stores this month, practicing good dog behavior. So much to learn as we start on this new phase.
One of Sierra's siblings has come into heat. We are all getting prepared and awaiting the news of who comes next! Ellie, Sierra's Mom sent sent Sierra a selection of "Fancy Pants" to help Sierra during her heat. (see photos). Ellie's guardian, Judy, helped write a note from Ellie & Lucey to Sierra:
"Dear Sierra, hope you enjoy wearing these as much as I did. So proud of the young poodle you have become."
Love,
your Mom and Auntie Lucey"
We love our Dessert Reef Standard Poodle family!
Here is the photo link: Sierra February 2020 »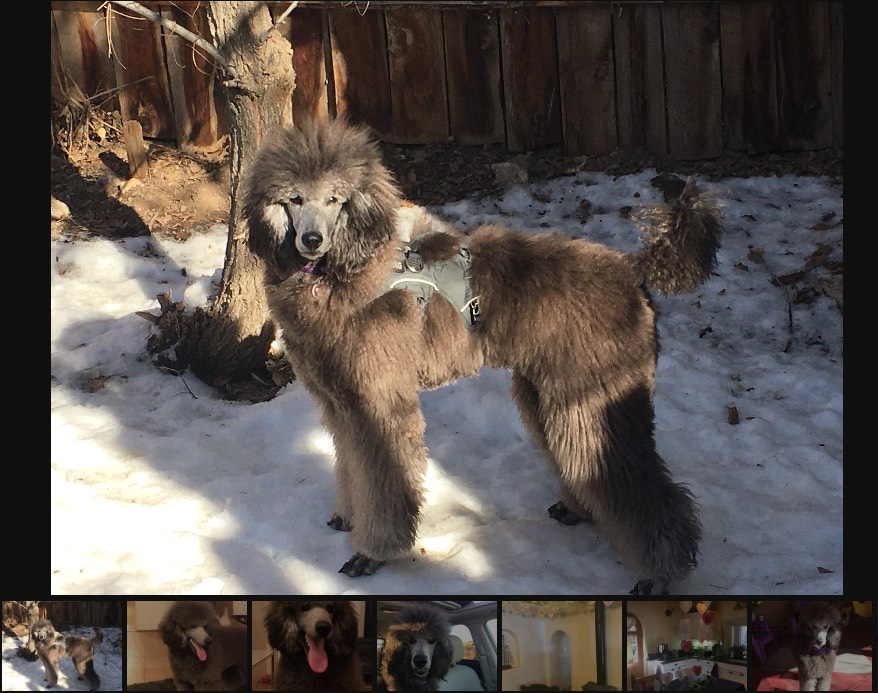 Sierra's web page:
www.diannemckenzie.com/sierra
More photos will be continually posted on her own web page, so check back monthly, as we chronicle her life with us!
---
Calendar of Events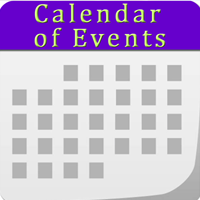 New Mexico has long been a center for arts, culture, classes and gourmet food. With such a strong art market, there are hundreds galleries to explore and experience, along with a wide selection of thriving restaurants. Our Museums feature culture, history and traditions of the region and the world. Santa Fe, Taos County and beyond have something scheduled every day & night of the week, all year long.
---
Entertainment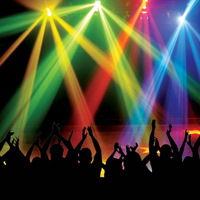 If there's one thing you can count on when spending time in New Mexico, it's the treasured experiences and wide selection of entertainment: music venues, great sporting events, theatrical and musical entertainment as well as year-round festivals.
From festivals, music concerts and dance performances to theatrical offerings by local and touring groups, the performing artists work hard to keep its locals and visitors entertained by both New Mexico performers and acclaimed stars from around the world.
---
About Kachina Mountain Realty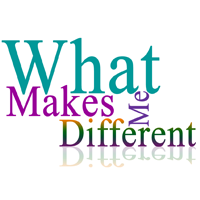 I am passionate about real estate development. I consider myself a "Dream Maker", and strive to help my clients manifest their dreams and lifestyle goals.
I believe that, "…the dreams which accompany all human actions should be nurtured by the places in which people live and work".
To promote this possibility, I encourages my clients to develop and share their dreams and lifestyle goals as part of the process of selling, buying or investing in property.
I have over thirty years of business experience as an executive producer, web architect, social media marketer, business developer, architecture assistant, real estate marketing developer and real estate consultant.
I am a licensed real estate qualifying broker for Kachina Mountain Realty & an accredited ACRE® real estate consultant. I have worked in the Santa Fe & Taos real estate market for years. I specialize in working with buyers and sellers who are looking for a solid real estate investment.
Contact me, Dianne McKenzie, for your real estate transactions & let me help you manifest your dreams!
I am readily available by cell phone, text, (505.603.9300) & email. I return calls promptly, seven days a week!
Taos Office: 575.776.7576
---
Go Green:

Recycle This E-Newsletter!
After you've enjoyed our Eco Lifestyle and Home newsletter, please recycle it by emailing it to a family member, friend, neighbor or coworker!
---