Eco Lifestyle And Home News – March 2023

Dear Friends, Clients, Business Associates and Neighbors,
March 2023, marks the 83rd edition of Eco Lifestyle and Home Newsletter produced by Kachina Mountain Realty. We offer Real Estate & Lifestyle news in the email newsletter covering Santa Fe, Taos County and beyond.
In this edition, we offer the following: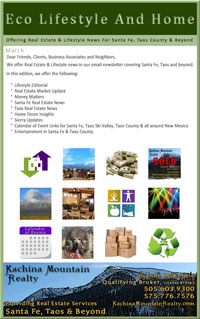 Lifestyle: Emergence
Real Estate Market Update
Santa Fe Real Estate News
Taos County Real Estate News
Home Decor Insights
Sierra Updates!
Calendar of Event Links for Santa Fe, Taos Ski Valley, Taos County & all around New Mexico
Entertainment Links for Santa Fe, Taos County & around New Mexico
---
Lifestyle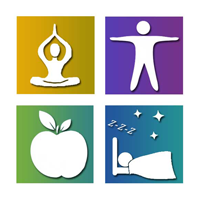 Emergence

The term "emergence" comes from the Latin verb emerge, which means to arise, to rise up, to come up or to come forth.
Emergence is the way complex systems and patterns arise out of a multiplicity of relatively simple interactions. Emergence has to do with relationships: the relationships among the parts, or the relationship of the system to its environment. Parts of a system that are related are also often referred to as a network or an ecosystem.
I love what Margret Wheatley and Deborah Frieze wrote in their article: "Using Emergence To Take Social Innovations To Scale."
"In spite of current ads and slogans, the world doesn't change one person at a time. It changes as networks of relationships form among people who discover they share a common cause and vision of what's possible. This is good news for those of us intent on changing the world and creating a positive future. Rather than worry about critical mass, our work is to foster critical connections. We don't need to convince large numbers of people to change; instead, we need to connect with kindred spirits. Through these relationships, we will develop the new knowledge, practices, courage, and commitment that lead to broad-based change."
Emergence only happens through connections. "Act locally, connect regionally, learn globally."
It is not our task to change the entire world all at once, but of reaching out to mend the part of the world that is within our sphere. What works best is the accumulation of acts, stepping forward, lending a helping hand and doing it over and over, like rain drops in a bucket until it spills over.
The term "spiritual emergence" has been used to refer to the awakening of the spiritual potential within an individual that initiates the unfolding and expansion of that individual's way of being. It is a natural process of growth toward a deeper, more connected and expanded way of being, that usually occurs slowly throughout our lives until it is gently integrated. When this process occurs rapidly or becomes very intense, it can seem disruptive and out of context with everyday life, precipitating a personal crisis which is referred to as a "spiritual emergency".
So when we look around our sphere of influence, we should ask of ourselves, "where can we best serve with our talents and our abilities to help make our community a better place and thus best contribute to the well-being of all living things."
For a deeper understanding of how emergence can take place in our lives read Margret's work: http://www.margaretwheatley.com/articles/emergence.html
Thank you for reading our newsletter & feel free to pass it on to other kindred spirits. ~ Dianne McKenzie & Sierra
---
Real Estate Market

Below is a graph of new listing from Realtor.com's
January Housing Trends Report
showing new listings were down about 5% year-over-year in January. Although new listings are at a record low for January, the year-over-year decline was smaller in January than in Q4 2022. From Realtor.com:
In January, the number of homes newly-listed for sale declined by 5.4% compared to the same time last year. This is a much lower rate of decline than last month's 21.0% decrease and November's 17.2% decrease. However, new listings remain 25.0% below pre-pandemic 2017 to 2019 levels.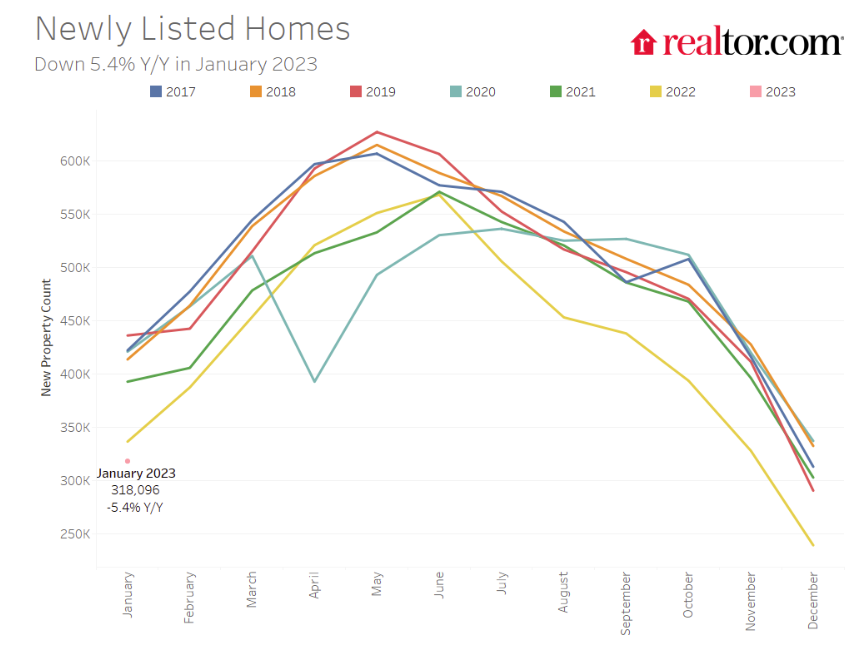 And the local markets I track that have reported so far, show new listings were down less in January than in December.
For these areas, new listings were down 9.2% YoY. … Last month, new listings in these markets were down 21.7% YoY. This is a significantly smaller YoY decline in new listings, and something to watch.
---
Santa Fe Real Estate News
Aldea Real Estate Stats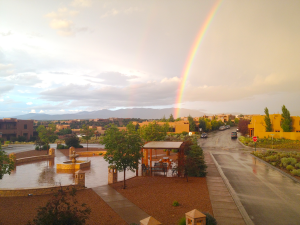 2023 Stats: Sold, Pending, Listed
SOLD: 2 Homes, DOM 68 | 0 Lots, DOM 0
PENDING: 3 Homes | 1 Lots
LISTED: 3 Homes, Avg $1,031,967 | 1 Lots, Avg $90,000
Aldea de Santa Fe consists of 345 acres, with 205 acres of perpetual open space with 13 miles of walking trails, basketball & tennis courts, community center, (which offers yoga classes, exercise equipment & gathering space for events), a local cafe, superbly located in the high-value northwest corridor of Santa Fe County, with easy access to Highway 599, all just 10 minutes from downtown Santa Fe.
Aldea de Santa Fe consists of 345 acres, with 205 acres of perpetual open space with 13 miles of walking trails, basketball & tennis courts, community center, (which offers yoga classes, exercise equipment & gathering space for events), a local cafe, superbly located in the high-value northwest corridor of Santa Fe County, with easy access to Highway 599, all just 10 minutes from downtown Santa Fe.
Aldea Listings:

Just Listed:

27 Camino Esperanza in Aldea | Santa Fe, New Mexico
PENDING
Residential Lot | MLS #202234155 | Price: $140,000.00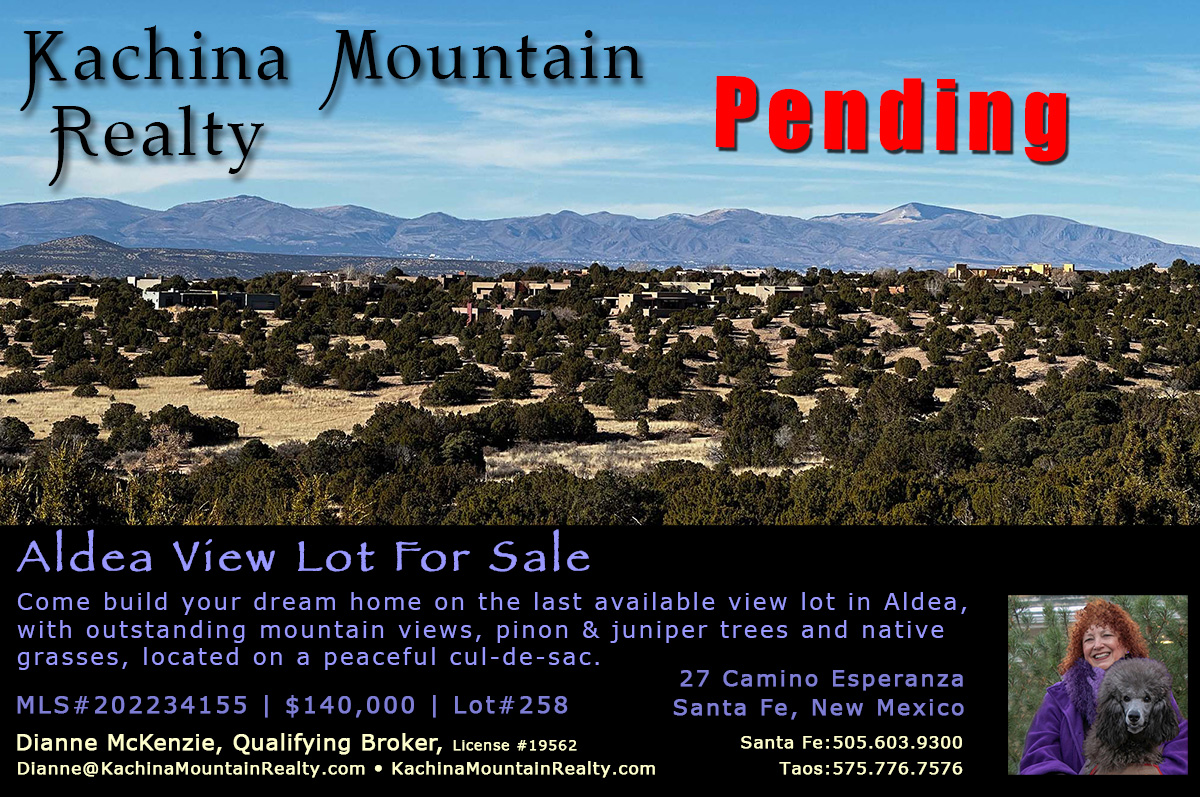 Come build your dream home on the last available view lot in Aldea, with outstanding mountain views, pinon & juniper trees and native grasses, located on a peaceful cul-de-sac. This is the perfect site to build your new home. This prime property has stunning expansive coveted panoramic 180° sunset views west to the Jemez mountains, south views to the Sandias, and Ortiz mountains to the southeast. Lot #258 is marked by open space, with miles of walking trails, and vista seen for miles. Easy access and easy to build on this gently sloping terrain. All underground utilities are at the street and mailboxes are located in the cul-de-sac.
This highly desirable lot in the Aldea Community, provides 205 acres of open space with 13 miles of walking trails, basketball & tennis courts, community center, (which offers yoga classes, exercise equipment & gathering space for events), a local cafe, all just 10 minutes from downtown Santa Fe. Enjoy Santa Fe's stunning natural beauty and the many amenities of the surrounding area.
---
Las Campanas Real Estate Stats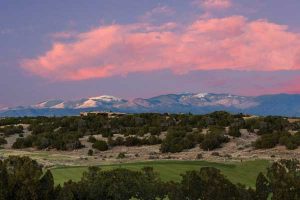 2023 Stats: Sold, Pending, Listed

SOLD:10 Homes, DOM 127 | 0 Lots, DOM 0
PENDING: 15 Homes | 2 Lots
LISTED: 25 Homes, Avg $2,613,480 | 25 Lots, Avg $329,258
Las Campanas is the only luxury master-planned community in Santa Fe. Stretching across 4,700 acres surrounded by pristine high desert, the community is comprised of exclusive neighborhoods. Las Campanas is also home to The Club at Las Campanas, where members can enjoy two award-winning Jack Nicklaus Signature golf courses, the 46,000 square foot Hacienda Clubhouse, a peerless Equestrian Center and the Fitness & Tennis Center, which includes a luxurious spa.
There are currently 25 homes for sale in Las Campanas
1 Homes under $1,000,000
24 Homes over $1,000,000
There are currently 25 Lots for sale in Las Campanas
2 Lots under $100,000
23 Lots over $100,000
Let me take you on a tour in Las Campanas!
---
Marketing Properties, Not Just Listing Properties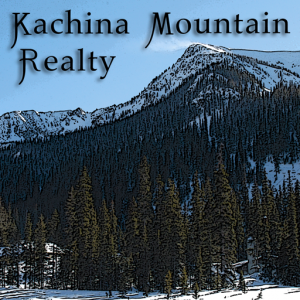 If you are thinking of selling your property, why not list it with a realtor who will market the property, not just list it in the MLS? By actively marketing your property, the property gets the most exposure to other realtors and to the general public through online blogging, email campaigns & the typical MLS exposure.
Call me, Dianne, 505.603.9300, to discuss your property needs, or for a tour of Lots & Homes in Aldea, Las Campanas and the Santa Fe region. Taos Office: 575.776.7576
Visit the website for Santa Fe information: RealEstatePropertiesSantaFe.com
Visit the Kachina Mountain Realty company main website: KachinaMountainRealty.com
---
Taos Real Estate News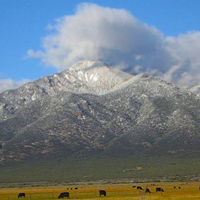 2023 Stats: Sold, Pending, Listed

*SOLD: 14 Homes, DOM 115 | 16 Lots, DOM 304
*PENDING: 23 Homes | 17 Lots
*LISTED: 56 Homes, Avg $743,857 | 143 Lots, Avg $226,248
* Areas tracked:
Lower North, Upper North, West North, Town of Taos, Taos Ski Valley, South West, South East
See map for areas »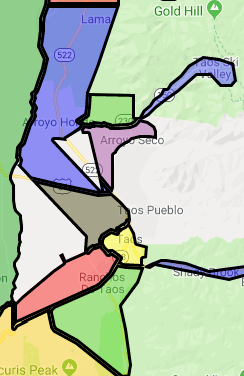 Taos is very different than Santa Fe in many ways. With a population of 5,763 people and many surrounding neighborhoods, Taos is the 39th largest community in New Mexico. The greater Taos area is made up of several unincorporated areas and neighborhoods that separates out as if they were their own destinations or towns. Unincorporated areas around Taos have distinctive names that represent the ancient traditions of naming a place for a stream or topographic feature. Arroyo Hondo, Arroyo Seco and El Prado are all such places. These are not towns and have no political jurisdiction, they are simply places that help folks zero in on a very specific neighborhood. Within Taos itself are many such neighborhoods that may comprise no more than six "blocks."
Selling real estate in Taos county is challenging for sellers, buyers and realtors, as the typical closing time for a property averages 90+ days, compared to under 30 days in Santa Fe. I have closed properties in Santa Fe under 20 days. There is a shortage of title companies which the realtors can work with in Taos. The back log of properties waiting to close often creates buyers to back out and leave the sellers in the same cycle for closing when the next offer comes in. Many buyers become frustrated as their lenders charge additional hold fees or back out all together. Below are some statistics that highlight the problem.
Pioneer Title
As of August 26, 2022, Pioneer Title has opened an office in Taos at 204 Paseo del Pueblo Norte, Suite A, Taos NM 87571, telephone: 866-294-4100. It remains to be seen if closing times will shorten in the coming months, but it is progress for realtors as well as sellers and buyers in Taos County.
I receive inquiries almost daily from out of town buyers who are researching homes in the Taos area. These buyer profiles are looking to live in a safe community, with a country atmosphere, small homes, with flexible spaces. They are wanting to move to the area, but can't find the properties that offer amenities that don't include huge HOA fees. They want walking trails, localized eateries, a small grocery store, community activities and a sense of neighborhood. They are either downsizing their home and retiring or wanting a second home. They are wanting to go smaller, but the quality of their lifestyle and home features are upscale. "Does such a community even exist?" they ask.
In the coming months, I will be featuring such a community.
If you have been thinking about selling your home, now is probably a good time. Inventory is low and the demand for quality homes is up.
If you been looking to buy a home, you are probably frustrated with the lack of quality homes on the market at any price point.
Call our Taos Office: 575.776.7576
---
Home Decor Insights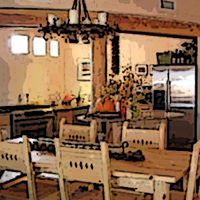 Entertainment Focused Design
Socializing at home has gotten a significant boost in recent years. For this reason, 2023 interior design trends see unique layouts and seating on the rise. Think conversation pits, circular seating, and sofas with seats on either side of the backrest. The focus is fostering closeness and creating a convivial atmosphere.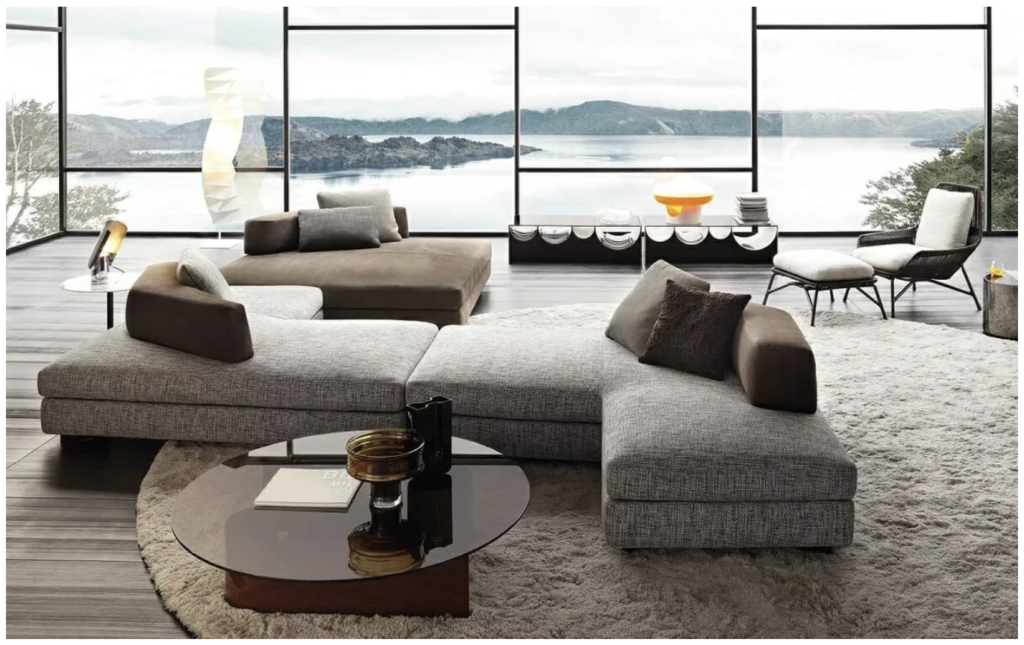 What's in vogue not only speaks to our aesthetic sensibilities but also to how we want to live. Home decor trends often indicate a steady shift toward a new way of living. That said, the interior design trends of 2023, however practical they may be, will still satisfy even the hardiest of aesthetes.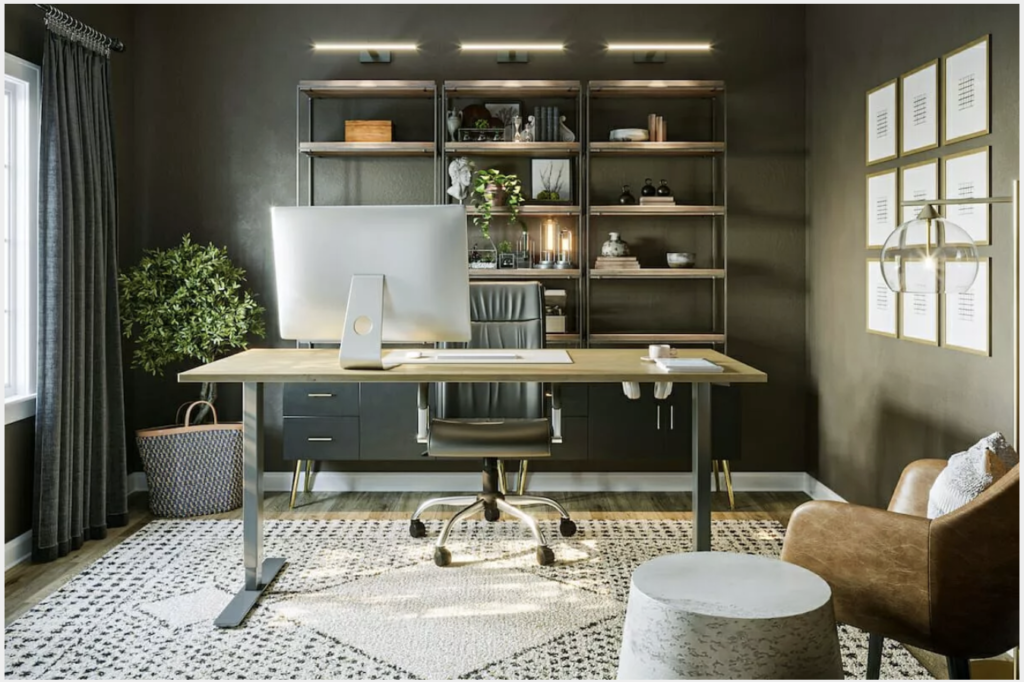 The workplace, at home, has been redefined. Yet, only now do these spaces see highly individualized designs. The home office may include elements that make work more comfortable. From furniture design to layout to indoor turf, the workspace gets a happy makeover to increase its use and employee productivity. And when working from home, this means setting up the interior to your precise needs.
Increased work-from-home setups also call for increased multi-function within a home. As part of interior design trends of 2023, we see more living rooms holding a workspace. Even kitchens in small homes can cater to office needs. All it takes is a versatile surface that can fold away or double for another task when the day's work is over.
---

For ideas on decorating with autumn in mind, check out Pinterest and explore a whole new way to spend your time online and check out my Pinterest page: KachinaRealty Happy pinning!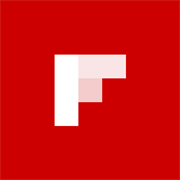 While you are surfing the "net" check out Flipboard for a variety of news and lifestyle reading.
---
Sierra
CFO, (Chief Fun Officer)
Our 3.11 year old female silver standard poodle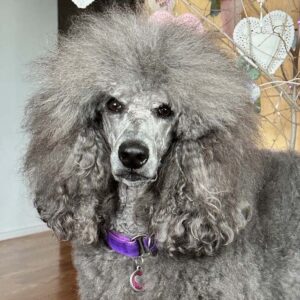 February 1-28, 2022
We have had more small snow storms this past month. Sierra loves running in the snow. Sierra loves to eat snow an shove her nose into a snow drift.
It's been a quiet month with much healing and physical therapy while I recover from my knee replacement. Sierra insists on sleeping on top of me any chance she gets. I guess it is her way of guarding me and staying close.
Sierra came into heat at the beginning of February. We are planning on breeding in her next heat later this year.
I weigh & measure Sierra once a month, so here are her stats as of February 2023: 14″ collar, girth: 24″, height to shoulder: 25″ weight: 32 lbs. Sierra lost weight on the trip, deciding that she was not hungry. We are working on getting her weight back up.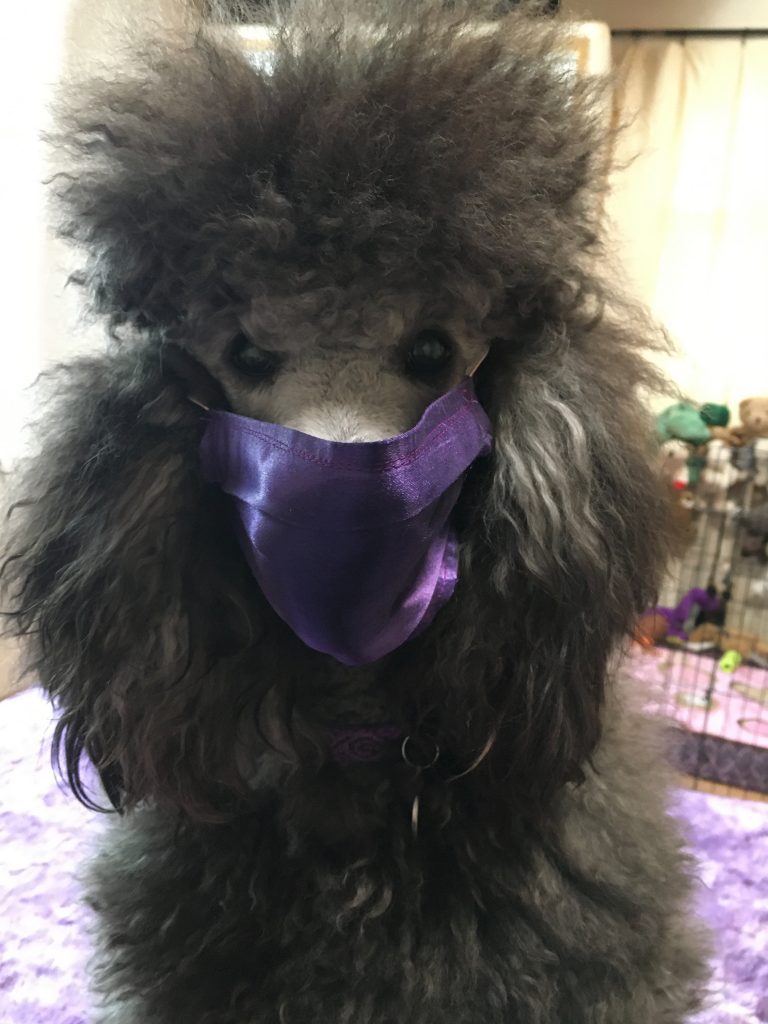 You really need to watch Sierra's videos as they capture her spirit!
Here is the link to Sierra's Videos »
Sierra's 1st video explains who she is and her new role at Kachina Mountain Realty. In Sierra's 2nd video she talks about Dianne's role at Kachina Mountain Realty in the era of COVID-19. In Sierra's 3rd video, Sierra talks about selling and buying real estate during the COVID-19 pandemic. In Sierra's 4th video she talks about how staying safe in the era of COVID-19.
As you probably already know, Sierra is the CFO (chief fun officer) at Kachina Mountain Realty. Sierra talks to you today about using your imagination in Sierra's 5th video. When Sierra turned 2 years old on March 18, 2021, people asked what she sounded like now that she was older. While she does not have a lot to say right now, she is quick and to the point, as she starts her 2nd year as CFO, in Sierra's 6th video. Currently Sierra is not recording videos at this time.
Sierra's web page: www.diannemckenzie.com/sierra
More photos will be continually posted on her own web page, so check back monthly, as we chronicle her life with us!
---
Calendar of Events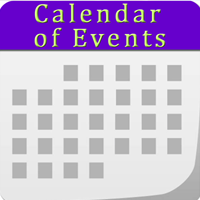 New Mexico has long been a center for arts, culture, classes and gourmet food. With such a strong art market, there are hundreds galleries to explore and experience, along with a wide selection of thriving restaurants. Our Museums feature culture, history and traditions of the region and the world. Santa Fe, Taos County and beyond have something scheduled every day & night of the week, all year long.
---
Entertainment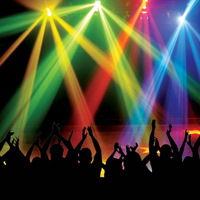 If there's one thing you can count on when spending time in New Mexico, it's the treasured experiences and wide selection of entertainment: music venues, great sporting events, theatrical and musical entertainment as well as year-round festivals.
From festivals, music concerts and dance performances to theatrical offerings by local and touring groups, the performing artists work hard to keep its locals and visitors entertained by both New Mexico performers and acclaimed stars from around the world.
---
About Kachina Mountain Realty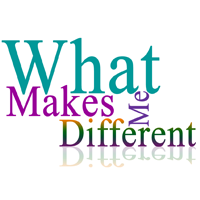 I am passionate about real estate development. I consider myself a "Dream Maker", and strive to help my clients manifest their dreams and lifestyle goals.
I believe that, "…the dreams which accompany all human actions should be nurtured by the places in which people live and work".
To promote this possibility, I encourages my clients to develop and share their dreams and lifestyle goals as part of the process of selling, buying or investing in property.
I have over thirty years of business experience as an executive producer, web architect, social media marketer, business developer, architecture assistant, real estate marketing developer and real estate consultant.
I am a licensed real estate qualifying broker for Kachina Mountain Realty & an accredited ACRE® real estate consultant. I have worked in the Santa Fe & Taos real estate market for years. I specialize in working with buyers and sellers who are looking for a solid real estate investment.
Contact me, Dianne McKenzie, for your real estate transactions & let me help you manifest your dreams!
I am readily available by cell phone, text, (505.603.9300) & email. I return calls promptly, seven days a week!
Taos Office: 575.776.7576
---
Go Green:

Recycle This E-Newsletter!
After you've enjoyed our Eco Lifestyle and Home newsletter, please recycle it by emailing it to a family member, friend, neighbor or coworker!
---