Eco Lifestyle And Home News – November 2020
Eco Lifestyle And Home News – November 2020


Dear Friends, Clients, Business Associates and Neighbors,
November 2020 marks the forty-seventh edition of Eco Lifestyle and Home Newsletter produced by Kachina Mountain Realty. We offer Real Estate & Lifestyle news in the email newsletter covering Santa Fe, Taos Ski Valley, Taos County and beyond.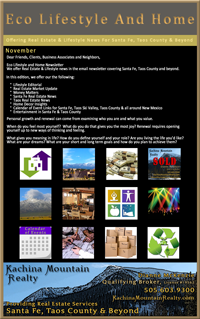 In this edition, we offer the following:
COVID-19 UPDATE
Lifestyle: Thankfulness
Real Estate Market Update
Money Matters
Santa Fe Real Estate News
Taos County Real Estate News
Home Decor Insights -Debbie DeMarais
Sierra Updates!
Calendar of Event Links for Santa Fe, Taos Ski Valley, Taos County & all around New Mexico
Entertainment Links for Santa Fe, Taos County & around New Mexico
---
COVID-19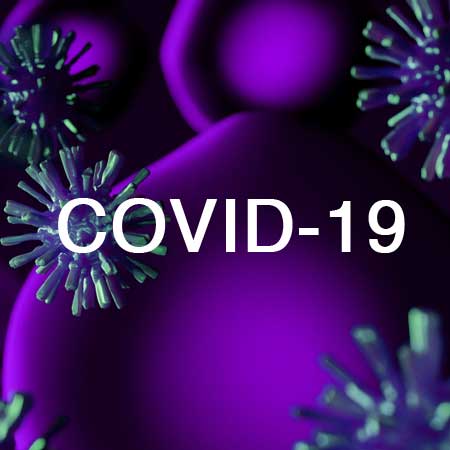 Update on COVID-19 for November 2020
COVID-19 is not going away soon. All around the country, places that opened up are seeing spikes in those effected by the virus. While New Mexico has opened up many businesses, we still need to wear face masks, practice social distancing, and wash hands for at least 20 seconds. I also urge people to wear disposable gloves while grocery shopping and touching surfaces outside your homes. We can not become complacent and start relaxing. Even if you catch the virus and have only minor symptoms, people are reporting lung damage and other horrible side effects many months later. Some people have got the virus twice and are permanently effected.
Hotspot businesses to be temporarily closed; retail hours limited; safety requirements for food and drink establishments enhanced
SANTA FE – The state of New Mexico's amended emergency public health order is in effect and attached to this news release.
Gov. Michelle Lujan Grisham and state health and workplace safety officials earlier this week detailed new enhanced mitigation efforts to crack down on COVID-19 throughout New Mexico, a targeted and moderated approach that is intended to break the chain of escalating statewide infections and prevent the virus from overwhelming state hospitals without enacting wholesale business closings.
The state's newest mitigation efforts include an enhanced strategy for enforcing safety requirements at food and drink establishments offering limited indoor-dining options, a targeting of higher-risk hotspot places of business reporting clusters of infections and a statewide mandatory closing time for retail entities among other measures.
The amended public health order, effective through Nov. 13, incorporates the following amendments intended to root out and prevent the incidence and spread of COVID-19 at locations identified as sources of possible exposure:
Businesses that incur four rapid responses – which occur when an employer reports, as required, an incidence of COVID-19 in the workplace to the state Environment Department, which oversees state occupational health and safety efforts – over a two-week period will be required to close for two weeks.

This closure requirement will apply to food and drink establishments, close-contact businesses, retail spaces and places of lodging.

All retail establishments must close by 10 p.m. each night, in alignment with the state's requirement that food and drink establishments serving alcohol must close by 10 p.m.
Food and drink establishments that complete the New Mexico Safe Certification training program, which educates workers about the state's required and recommended COVID-Safe Practices, may continue to offer limited indoor dining at a maximum of 25 percent occupancy as of Friday, Oct. 30. Food and drink establishments that are not New Mexico Safe Certified as of Friday, Oct. 30, may continue to provide outdoor dine-in service at 75 percent of maximum occupancy with tables at least six feet apart among other required COVID-Safe Practices but may not provide indoor dine-in service.

Restaurants wishing to continue limited indoor dining must consent, as part of the certification program, to spot testing of employees by the state Department of Health. The Department of Health will prioritize spot-testing for establishments in high-risk counties where the spread of the virus is greatest.
Restaurants wishing to continue limited indoor dining must require customers who dine on-site to list their name and contact information in a logbook, and retain the information for no less than three weeks, to assist state regulators in contact-tracing efforts. Previously, this contribution to contact-tracing efforts was only recommended as part of the state's COVID-Safe Practices.
The state has also closed state museums and historical sites.
The new mitigation efforts are supplemental to the state's most recent enhanced regulations, which include a mandatory nightly closing time for food and drink establishments serving alcohol, a tighter limit on the number of people who may gather in one place and a reduced maximum occupancy for hotels and other places of lodging as a result of contact tracing identifying out-of-state travel as a top source of possible exposure.
Maximum occupancy restrictions remain in place for businesses and different industries and in-person entities statewide, as does the statewide requirement that all individuals wear facemasks in public.
"Please stay home," said Gov. Lujan Grisham. "Please, when you must go out, wear a mask, and avoid groups. Shop alone – don't bring the whole family. Over the next week, two weeks, three weeks, please be extremely conservative in deciding how much time to spend outside of the home. The visit to friends can wait – it's not worth your life, or theirs. The visit to family can wait – it's not worth your life, or theirs. Take care and take caution, and we will successfully protect our hospitals and health care workers."
These sacrifices are the best contribution that each of us can individually make to protect the health and wellbeing of our fellow citizens and the State as a whole. In accordance with these purposes, this Order and its exceptions should be narrowly construed to encourage New Mexicans to stay in their homes for all but the most essential activities.
Face masks will be with us for the next year or more, so why not have several on hand. Some people are wearing face masks as part of a fashion statement, with coordinated face masks to work with their clothing. Others are buying very expensive tech face masks, which can look very hip. Our face masks are very simple. Recycled 2 layers of cotton fabric with 1 layer of non woven interfacing, a nose bridge, and adjustable/replaceable elastic around the ears.
Making Face Masks For Family, Friends & Clients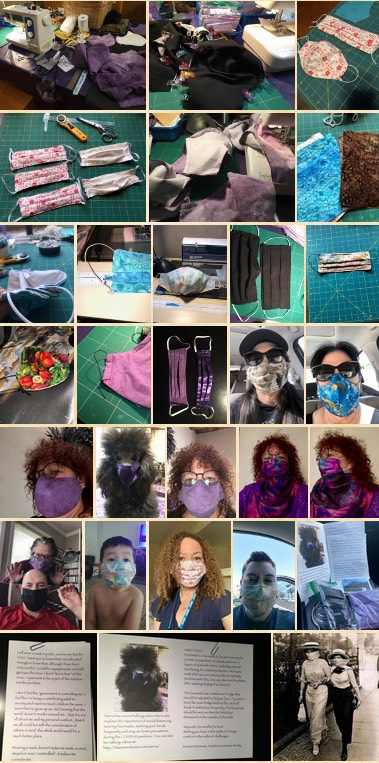 Since March 2020, my sister, Valarie McKenzie, and I (Dianne McKenzie) have been making face masks for family, friends, neighbors and clients to be worn during the COVID-19 pandemic. Valarie lives in Las Vegas, Nevada, working as a massage therapist extraordinaire at the Bellagio Spa and is an amazing healer. She, like most of us, is basically out of work, as the Spa is closed during the COVID-19 pandemic. While realtors are considered essential businesses (most buyers & sellers are on hold for now), massage therapists are not able to work on clients. So during our "down time", we started making face masks to give away for free.
Valarie and I come from several generations of seamstresses. Our Nana, was a "select gown" dressmaker in New Zealand and taught me to sew at a very early age. Our mother sewed all our clothes until I was in middle school, when I learned to sew all my own clothes. I was 25 years old before I bought my first "store bought dress". Valarie learned to sew on her own. While we now live several states away from each other, we talk on our cell phones (FaceTime) almost every day.
We decided that since we both had a stock pile of fabric on hand, and had extra time to volunteer, that we should start sewing face masks. We have experimented with several designs and we are now settled on our version 4 of our face mask project. We have had lots of delays in making the masks working on a part time basis, as supplies for fabric, interfacing, elastic and nose bridges have been on back order from all internet sources.
Our version 4 face mask is to be worn when one is around other people. The face masks are designed by Valarie & Dianne, made with love, and 3 layers of washable fabric, including internal interfacing, for added protection. Wear your mask when you are out in public and routinely wash/dry. Together and part time, we have made over 150 face masks & are giving them away for free to family, friends, neighbors & clients (and anyone who needs a face mask, please contact me).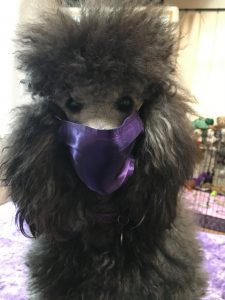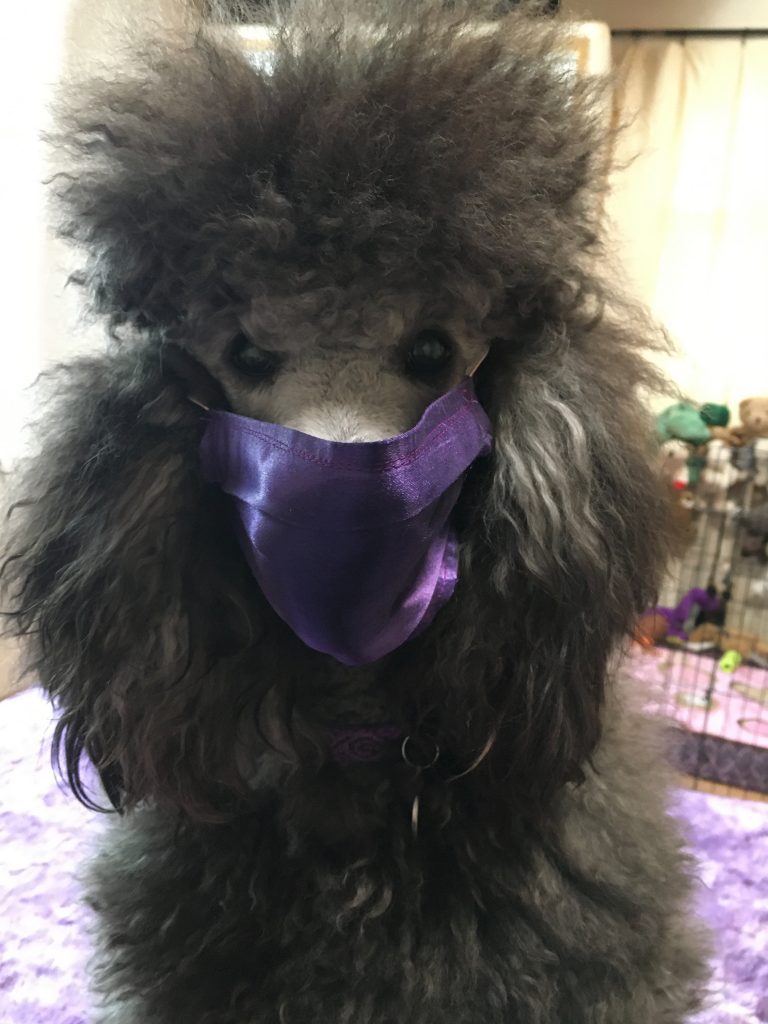 The face mask in our version 4 has a metal nose bridge that should be adjusted to fit your face. Try not to bend the nose bridge back to flat, as it will break if molded too frequently. The adjustable ear loops can be tightened, loosened or replaced as needed. The face mask should be worn so that the ear loop seam is on the inside of the mask.
Sierra, our silver standard poodle, has also become involved in our face mask efforts, by participating in several talking videos where she explains the importance of wearing face masks when around other people, social distancing, washing your hands frequently and stay-at-home precautions during the COVID-19 pandemic. You can view her talking videos at: http://DianneMckenzie.com/sierra/
PayPal Donations Needed for Face Mask Making
I have run out of some basic materials for now, therefore, I am taking a break from face mask sewing until we can fund our face mask making project (about $200 is needed for basic supplies, more to purchase additional fabric, once we run out). We are not purchasing any more materials until we can raise the money to keep making face masks. Once we reach our goal, we will order supplies and we will continue to make face mask and give them away for free to anyone who needs a face mask. While we each have the time to make the face masks, we need our own personal financial resources to go to our living expenses during this pandemic, especially since we do not know how long the pandemic will last and what the outcome will be. If you want to contribute to the material costs of making face masks, you can donate supplies and/or funds by contacting us (artist@diannemckenzie.com) or donating funds to our Paypal Account:

PayPal Donation Link Face Mask Page »
We would like to hear from you.
What are your needs?
How can we help you?
Resources & Links:
CORONA VIRUS
---
Lifestyle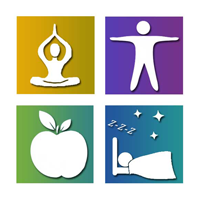 Thankfulness
Cultivating a spirit of thankfulness honors and strengthens our relationships with ourselves and other people.
Being thankful is the feeling or attitude of gratefulness, appreciation and acknowledgment that can be cultivated. A positive outlook and feelings of thankfulness can have a direct and beneficial effect on the brain and body.
Even in difficult times, we can find moments where we can be thankful. Sometimes it is the little things that we experience or observe that stirs the spirit towards gratitude. Watching the fallen leaves swirl around, moving in groups, dispersing and intermingling, captivated my attention recently. I was brought into the present moment, when observing the autumn colors in the swirling dances of the fallen leaves. They seemed to dance in spontaneous groups all around the street in colors of reds, golden yellows and brown tones. I was so pleased to see this, to take the time to just watch and be present.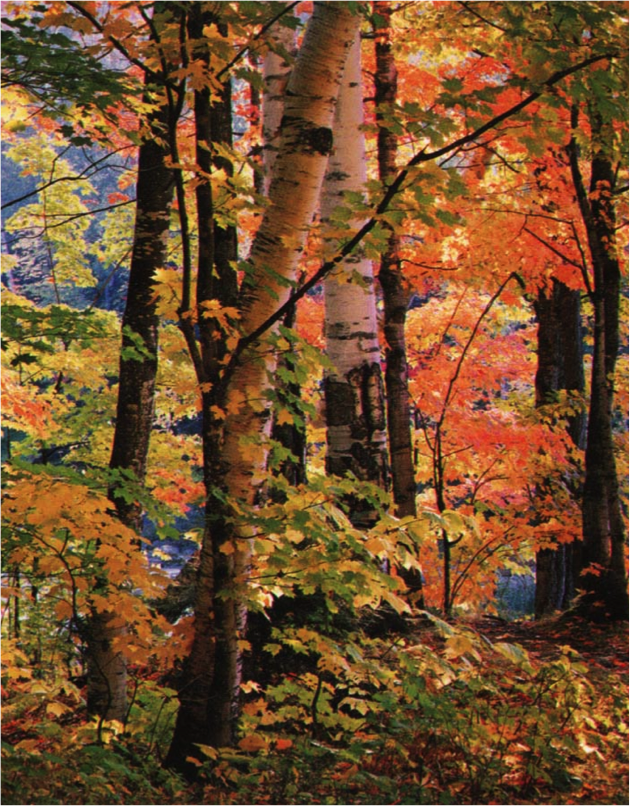 As I looked around my live/work office in Taos, I was so thankful to be here in this very moment, in this very time. I thought of those that have passed on and sent them blessings, feeling especially grateful to be here right now, with my standard poodle, Sierra, and my husband John. I felt a sense of gratitude towards my family, friends, colleagues, business associates and clients.
It has been a challenging year for many, it has been a year of growth and loss, a year of rebirth and change. I am grateful for all that I have, all that I dream and visualize for the future.
I, along with the Eco Lifestyle and Home News contributors, am thankful that we can come together and share our thoughts, opinions and knowledge with you, the readers.
COVID-19 has disrupted our lives significantly, and in the recent months of this year, we have all had to adapt to living radically different than before. There are always things to be thankful for. What are you thankful for?
Thank you for reading our newsletter & feel free to pass it on to other kindred spirits. ~ Dianne McKenzie
---
Real Estate Market Update

There is a lack of inventory for the third quarter in the Santa Fe maket. Buyers are gobbling up properties as soon as they come on the market forcing prices further up. Median home prices in the City of Santa Fe grew by 16% from $396,500 in the 3rd Quarter of 2019 to $461,500 this quarter. Santa Fe County home prices rose as the median home prices increased by 10% from $545,000 in 2019 to $600,000 this quarter.
As the pandemic starts its 3rd spike (and predictions declare it is only going to get worse), many homeowners are reluctant to sell during the pandemic. Inventory of existing homes for sale continues to decline. The absorption rate, as of August 2020, for homes in Santa Fe was 2.55, which is roughly 2 ½ months of inventory. During the same time last year it was 3.96 and it was 4.5 in 2018. There is almost a 50% drop in inventory in two years.
"Fast sales, multiple offers, and low inventory are likely to continue into what is normally a slower time of year. New Listings increased 5.6 percent for Single Family and 22.1 percent for Townhouse/Condo. Pending Sales increased 21.4 percent for Single Family and 10.3 percent for Townhouse/Condo. Inventory decreased 44.4 percent for Single Family and 20.8 percent for Townhouse/Condo. Median Sales Price increased 19.8 percent to $536,995 for Single Family but decreased 2.5 percent to $316,750 for Townhouse/Condo. Days on Market decreased 11.7 percent for Single Family and 11.1 percent for Townhouse/Condo. Months Supply of Inventor decreased 45.2 percent for Single Family and 17.9 percent for Townhouse/Condo. While the housing market cools with the changing of the seasons, all signs point to buyer activity remaining elevated as compared to the same period a year ago. The fundamentals of the housing market remain strong and indications point to a health and active Q4 to end the year." ~ according to the SFAR report.
In the Santa Fe's luxury market homes, priced $1million and above, the August rate was 8.88 compared to 21.28 two years ago. The high-end market between $1 million and $2 million has an absorption rate of 6.54 which makes it one of the best times ever to sell a home in that segment of the market.
Read the Santa Fe Associations of Realtors 3rd Quarter Indicators PDF »
Read the Santa Fe Associations of Realtors 3rd Quarter Statistics PDF »
A Look Into the Markets
from Francis Phillips
by MMG Weekly
"I had a horrible nightmare. I had a dream I went back in time … it was terrible." — Marty McFly, Back to the Future
Rocking the 80s
This past week, the U.S. 10-year Note yield, a proxy for long-term interest rates, climbed back above .80% for the first time since June. At the same time, mortgage-backed security prices, which determine home loan rates, declined to their lowest level since July, pushing mortgage rates higher.
Why?
Stimulus, Stimulus, Stimulus
With two weeks to go before the election, it's not a matter of if, but when a stimulus plan is coming. At the moment, it's looking like a plan of at least $2 trillion or more and the markets are preparing for the "future", which looks like further economic expansion and a growing threat of inflation — both of which Bonds and rates hate.
In addition to the positive economic outcome stimulus provides, the new stimulus must be purchased by investors through Treasury auctions and the increased supply weighs on prices and drives yields/rates higher.
Don't Fight the Fed
This recent rise in rates has the Fed's attention. At the moment, the Fed is purchasing $120 billion worth of Treasuries and Mortgage Bonds each month to help pin down rates. Should Treasury yields continue to climb and drag Mortgage Bond prices lower still, causing home loan rates to rise, it is very likely that the Fed will step in and either buy even more Bonds and/or institute some sort of Yield Curve Control (YCC) to pin down long-term rates.
The Fed wants to further stimulate the economy by giving more and more people the ability to refinance or purchase a home, and much higher rates would prevent those efforts.
Bottom line: Rates are just above all-time lows, and as we are already starting to see, they may not be for long. If you or someone you know would like to talk about the incredible opportunity for housing, please contact me.
Looking Ahead
In addition to the stimulus hopes, forthcoming election results, coronavirus cases rising around the globe, vaccine hopes, and more economies opening, there is a boatload of economic reports set for release next week that can move the markets.
There is also another round of Treasury supply hitting the Bond markets. It will be interesting to see if the recent increase in yields will be enough to attract investors.
Mortgage Market Guide Candlestick Charts
Mortgage Bond prices have been moving sideways to lower since early September, which has put a floor under how low home loan rates can go. For Mortgage Bond prices to recover and give lenders a chance to further lower mortgage rates, we need to see the 10-year yield decline from its current elevated levels.
Chart: Fannie Mae 2.5% Mortgage Bond (Friday, October 23, 2020)
Mortgage Bond prices have been moving sideways to lower since early September, which has put a floor under how low home loan rates can go. For Mortgage Bond prices to recover and give lenders a chance to further lower mortgage rates, we need to see the 10-year yield decline from its current elevated levels.
Chart: Fannie Mae 2.5% Mortgage Bond (Friday, October 23, 2020)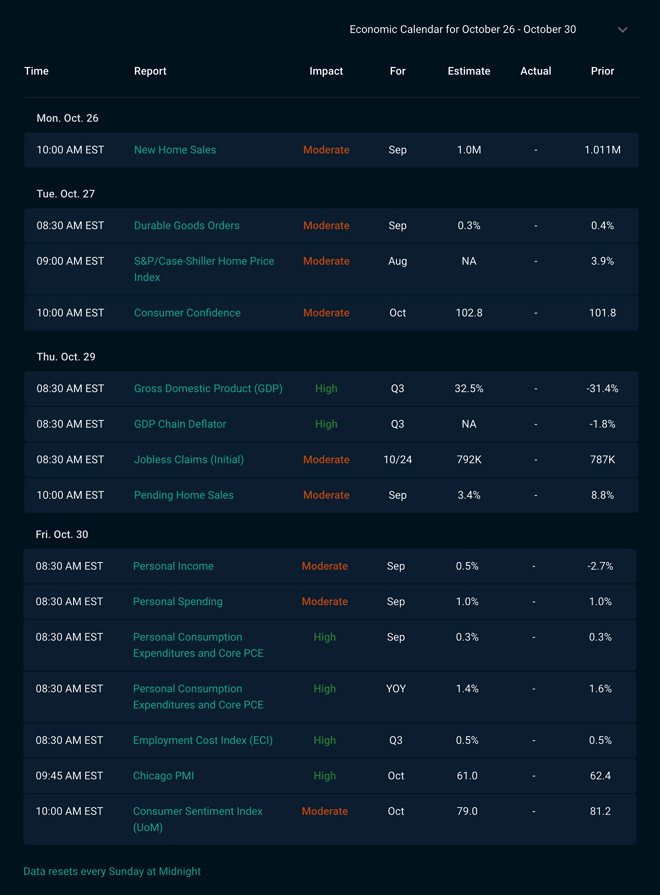 The material contained in this newsletter has been prepared by an independent third-party provider. The content is provided for use by real estate, financial services and other professionals only and is not intended for consumer distribution. The material provided is for informational and educational purposes only and should not be construed as investment and/or mortgage advice. Although the material is deemed to be accurate and reliable, there is no guarantee it is without errors.
As your mortgage professional, I am sending you the MMG WEEKLY because I am committed to keeping you updated on the economic events that impact interest rates and how they may affect you.
Mortgage Market Guide, LLC is the copyright owner or licensee of the content and/or information in this email, unless otherwise indicated. Mortgage Market Guide, LLC does not grant to you a license to any content, features or materials in this email. You may not distribute, download, or save a copy of any of the content or screens except as otherwise provided in our Terms and Conditions of Membership, for any purpose.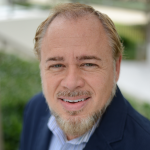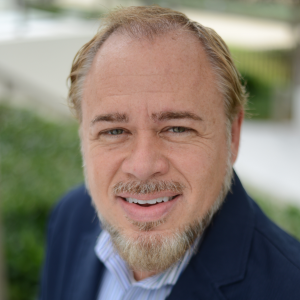 Benchmark Mortgage
Francis Phillips
Mailing: 1000 Cordova Place PMB 934
35 Mescalero Trail
Santa Fe, NM 87505
Phone: (505) 982-3400
Cell Phone: (505) 690-7251
---
Santa Fe Real Estate News
Aldea Stats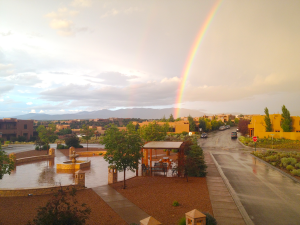 2020 Stats: Sold, Pending, Listed

SOLD: 37 Homes, DOM 48 | 1 Lots, DOM 1015
PENDING: 4 Homes | 0 Lots
LISTED: 6 Homes, Avg $584,900 | 1 Lots, Avg $65,000
Aldea de Santa Fe consists of 345 acres, with 205 acres of perpetual open space with 13 miles of walking trails, basketball & tennis courts, community center, (which offers yoga classes, exercise equipment & gathering space for events), a local cafe, superbly located in the high-value northwest corridor of Santa Fe County, with easy access to Highway 599, all just 10 minutes from downtown Santa Fe.
Current Listings November 1, 2020:


---
Tessera Real Estate Stats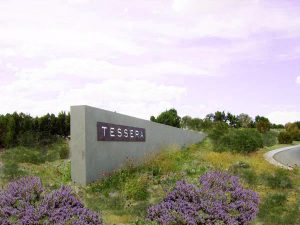 2020 Stats: Sold, Pending, Listed
SOLD: 9 Homes, DOM 6
PENDING: 2 Homes
LISTED: 2 Homes, Avg $690,500
Located in the hills of northwest Santa Fe and an adjacent neighbor to Aldea, Tessera features stunning mountain views, generous dedicated open space and an extensive trail system. Built to exacting standards and quality, the to-be-built homes at Tessera are ideal for those who enjoy customizing their home finishes to suit their personal taste.
Home sites boarder greenbelt for a private and natural ambiance. Close proximity to La Tierra Trails, public golf and more. Tessera is located next to Aldea and just minutes from downtown Santa Fe with easy access to I-25 and Los Alamos.
I can take you on a model home tour and introduce you to the possibilities of personalizing your home. Let me be your Buyer Agent and represent you when you purchase a home in Tessera.
---
Las Campanas Real Estate News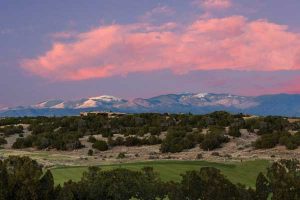 2020 Stats: Sold, Pending, Listed

SOLD: 63 Homes, DOM 102 | 44 Lots, DOM 216
PENDING: 18 Homes | 6 Lots
LISTED: 50 Homes, Avg $1,913,198 | 52 Lots, Avg $193,535
Sales increased in Las Campanas in 2019 for homes (61) vs 2018 (56) and land sales increased in 2019 (44) vs 2018 (43). New inventory of lots and newly built homes have boosted sales in 2019.
Las Campanas Realty recently shared that 2018 was a record year in terms of sales and average sale prices since the downturn a decade ago for both the developer and the overall community. Average home prices for resales (excluding new construction) increased 9%, while average homesite prices increased 12.5% for the overall community and 15% for the developer. The demand for many to find the perfect location to enjoy the best four-season weather in the nation, a world-class private club and a special city that is recognized for its rich culture and diverse art community, makes Santa Fe the perfect fit. "Many buyers this year were already sold on Santa Fe and Las Campanas. They just needed to find the perfect site within the Las Campanas community," says Jonathan Bartlett, VP of Sales for Las Campanas Realty.
Las Campanas is the only luxury master-planned community in Santa Fe. Stretching across 4,700 acres surrounded by pristine high desert, the community is comprised of exclusive neighborhoods. Las Campanas is also home to The Club at Las Campanas, where members can enjoy two award-winning Jack Nicklaus Signature golf courses, the 46,000 square foot Hacienda Clubhouse, a peerless Equestrian Center and the Fitness & Tennis Center, which includes a luxurious spa.
There are currently 50 homes for sale in Las Campanas
5 Homes under $1,000,000
45 Homes over $1,000,000
There are currently 52 Lots for sale in Las Campanas
17 Lots under $100,000
35 Lots over $100,000
Let me take you on a tour in Las Campanas!
---
Marketing Properties, Not Just Listing Properties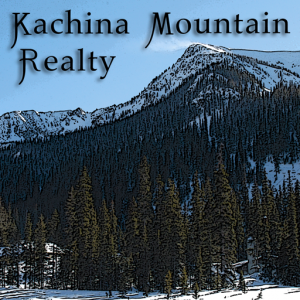 If you are thinking of selling your property, why not list it with a realtor who will market the property, not just list it in the MLS? By actively marketing your property, the property gets the most exposure to other realtors and to the general public through online blogging, email campaigns & the typical MLS exposure.
Call me, Dianne, 505.603.9300, to discuss your property needs, or for a tour of Lots & Homes in Aldea, Las Campanas and the Santa Fe region. Taos Office: 575.776.7576
Visit the website for Santa Fe information: RealEstatePropertiesSantaFe.com
Visit the Kachina Mountain Realty company main website: KachinaMountainRealty.com
---
Taos Real Estate News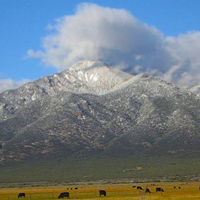 2020 Stats: Sold, Pending, Listed

*SOLD: 163 Homes, DOM 156 | 62 Lots, DOM 545
*PENDING: 74 Homes | 39 Lots
*LISTED: 75 Homes, Avg $791,673 | 193 Lots, Avg $214,162
* Areas tracked:
Lower North, Upper North, West North, Town of Taos, Taos Ski Valley, South West, South East
See map for areas »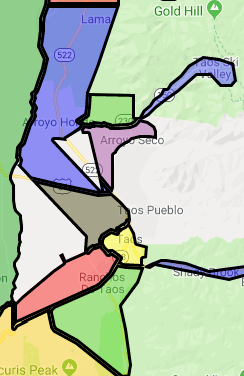 I receive inquiries almost daily from out of town buyers who are researching homes in the Taos area. These buyer profiles are looking to live in a safe community, with a country atmosphere, small homes, with flexible spaces. They are wanting to move to the area, but can't find the properties that offer amenities that don't include huge HOA fees. They want walking trails, localized eateries, a small grocery store, community activities and a sense of neighborhood. The are either downsizing their home and retiring or wanting a second home. They are wanting to go smaller, but the quality of their lifestyle and home features are upscale. "Does such a community even exist?" they ask.
In the coming months, I will be featuring such a community.
If you have been thinking about selling your home, now is probably a good time. Inventory is low and the demand for quality homes is up.
If you been looking to buy a home, you are probably frustrated with the lack of quality homes on the market at any price point.
Call our Taos Office: 575.776.7576
---
Home Decor Insights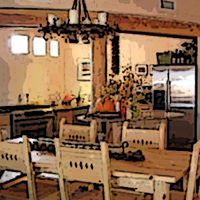 Interior Color Palette Inspired by the Colors of Santa Fe
Many elements constitute "Santa Fe Style"—it comes from the Southwestern landscape, its history, and our distinctive quality of light. Santa Fe style lives at the intersection of the profound beauty of the craft traditions of the Ancestral Pueblo People and Spanish influence beginning in the early 1600's. Add to that the influx of artists over the past 125 years and you start to get the full picture of the aesthetics of Santa Fe.
And why have so many artists been drawn here? I think color has a lot to do with it.
How color affects us
Color has a profound impact on us. It can shift our moods and affect our productivity. Certain colors can alter our perceptions about the size of objects. And relationships between colors can enrich, or complicate, how we react to everything from buildings to throw pillows.
As a professional home stager and interior designer in Santa Fe, NM I've honed my relationship to various color palettes common in Northern New Mexico. I try to harmonize those palettes with what people expect to see in contemporary homes and spaces. Especially when those spaces are informed by styles that aren't typical "Southwest."
This is the first in a series of posts about Santa Fe style color palettes. I've found these palettes inspiring and wanted to share them with you. Perhaps they'll bring you inspiration—whether you live in New Mexico, or just want to enjoy the beauty of the high desert in your own corner of the world.
How to find "your" color palette
Here's a little interior designer secret: picking colors from paint chips in a hardware store (or referencing the deliciously dense Pantone color fan) isn't really the best way to identify color relationships.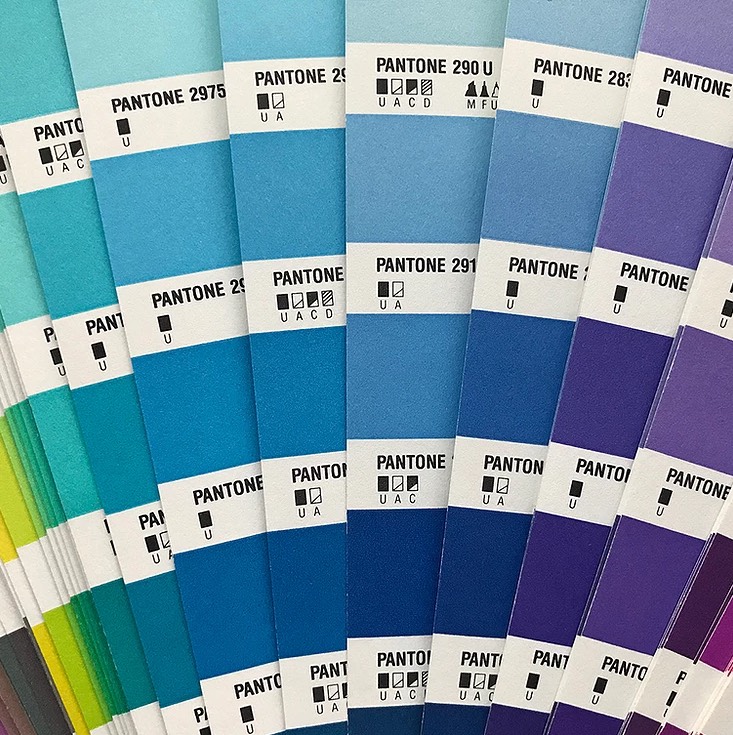 If you really want to develop a color palette that speaks to you, look at your natural surroundings. Take note of the images you capture when you whip out your smartphone to take a picture. What appeals to you? You could probably scroll through your photos right now and get a feel for your color preferences. Go ahead and try it.
Do you see more neutrals (whites, creams, beiges, browns, grays) when you look through your favorite pics? You might be more of a minimalist. Seeing a bunch of bold neon colors? You'll definitely want to visit Meow Wolf once this pandemic is over—it will blow your mind!
Santa Fe Color Inspiration #1: Adobe Courtyard Garden in Early Autumn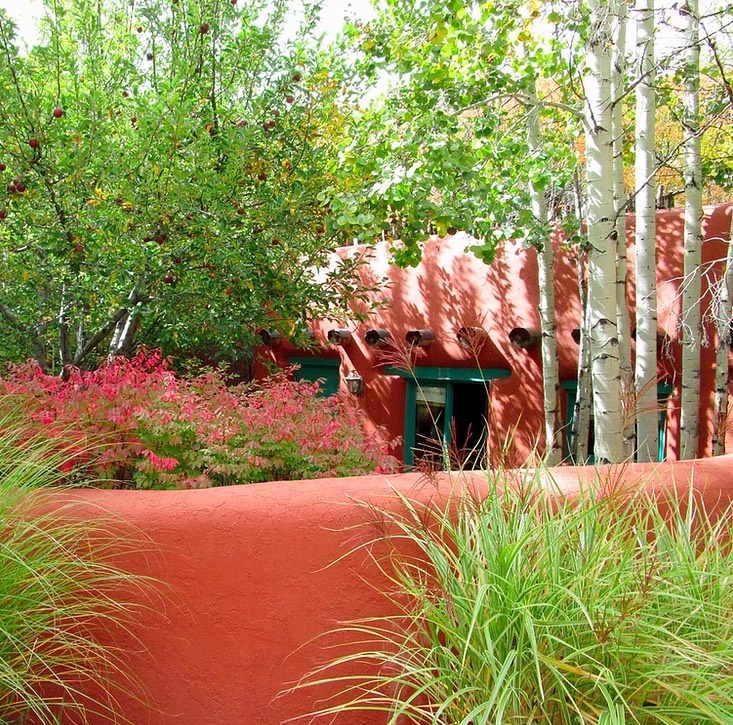 The first color palette comes from this lovely peek into a walled courtyard garden at the beginning of fall. That crisp high desert light is softened considerably by the shimmering shade of young Aspen trees and the laden branches of an apple tree. The leaves of the Fire Power Nandina are turning a strong red that is rendered almost coral pink within the rich warm tones of the adobe walls.
To use this image as the basis for a potential Southwest color palette, I have to think about the overall percentages of colors—especially when thinking about interior color palettes. The earthy tone of adobe would be a very dominant color, as would any tone approximating the natural greens within the garden. Between the two, there needs to be something that is much more neutral which would serve as the primary color (think wall color). To find that ideal neutral tone, I look for a color that blends the bark of the Aspens with the feeling of the light shining on the scene.
We're off to the paint store
With the photo on my phone, I'll go to the paint store to search for potential matches. Once you start laying paint chips next to each other, it's important to retain the original intentions of your palette, while staying aware of how various colors play together (or don't). After a bit of time at Sherwin-Williams, I ended up with this. Three colors that honor the tones of the courtyard scene without just copying them exactly…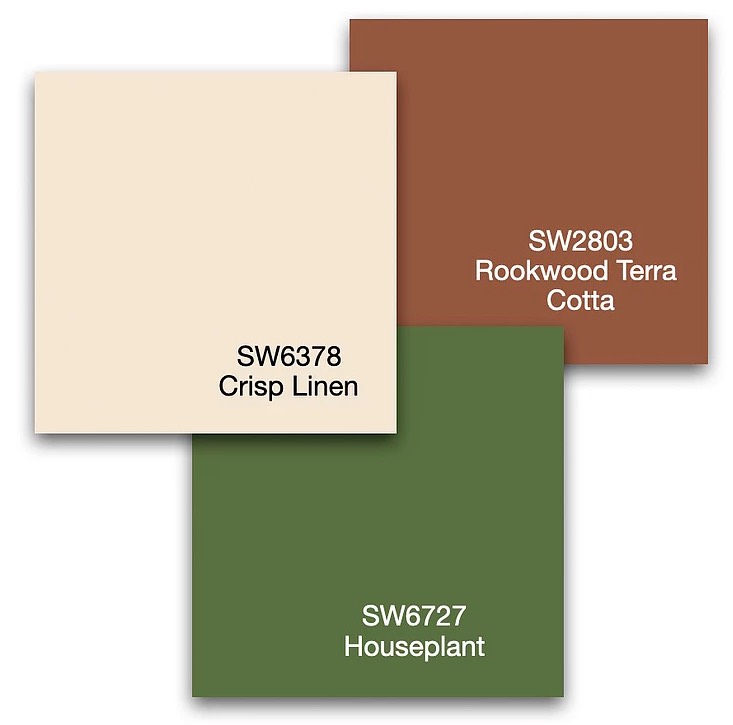 Imagine a room painted in the soothing Crisp Linen with decor that emphasizes the green of the Houseplant color. These two tones are then grounded by the earthy stability of the Rookwood Terra Cotta, which could be a tone that emerges in exposed beams, wooden furniture, patterned rugs, or even tile. Wouldn't that be lovely?
Admittedly, I trend toward a slightly more subdued palette, but if you prefer bold statements, you could always consider swapping that Rookwood Terra Cotta for an adobe tone closer to the orange of the walls in the photograph. In that case you might look to…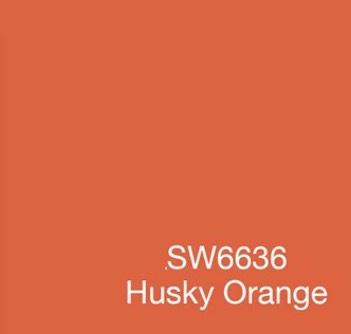 Don't forget the accents
Accents are those colors that provide a bit of surprise and vibrance in relation to the predominant color scheme. These are what you might think of as "pops" of color. Layering a couple of fresh accents into the mix gives your overall palette much greater dynamism and depth. In this case, you should try to find decor items that reference the softer and brighter greens of the Deer Grass outside the wall. In truth, actual house plants (that paint color was aptly named!) would bring this tender green into the space at a reasonable cost.
Finally, you could top it all off with a few bursts of dusky pink for just the right amount of contemporary drama.
Having trouble visualizing how these accent colors might work together? Take a look at how two potential accents work in relation to the neutral Crisp Linen which holds the whole color plan together…

From inspiration to reality
If you've ever wondered just what an interior designer does, this gives you a taste. Good design brings the client's inspirations to life—in ways that meet their dreams for their living space. In addition to finding the perfect palette for paint colors, designers also provide examples of decor and furnishings that complement the selected colors (all while working within the budget set by the client).
If you've ever wanted to turn the inspiration you see all around you into a color palette you can use in your home, I hope this helped you see how to do it. I'll follow it up with more color palettes taken from my walks around town this past year. See what inspiration chile ristras, antique blue gates, and high desert sunsets in the City Different will provoke!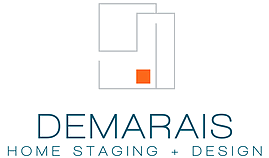 Debbie DeMarais
Certified Home Stager & Designer
HSR, CLIPP™, CCE, ASID Allied Member
505-699-4989 | homestagingsantafe.com
Stay safe everyone and let me know how I can help you. Thank you Debbie, for allowing me to post your articles! ~Dianne

For ideas on decorating with autumn in mind, check out Pinterest and explore a whole new way to spend your time online and check out my Pinterest page: KachinaRealty Happy pinning!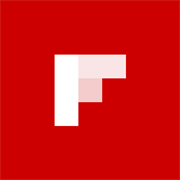 While you are surfing the "net" check out Flipboard for a variety of news and lifestyle reading.
---
Sierra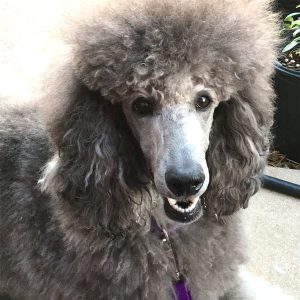 CFO, (Chief Fun Officer)
Our 1.7 year old silver standard poodle
Sierra: October 1-31, 2020
We have all settled into ranch living, now that we are located on Tarleton Ranch. Ranch life suits us all, but especially Sierra, where she has almost daily walks and ball chasing time.
It is very dusty here, compared to "city" living. I have to remind myself that Sierra would stay cleaner if she were only a stuffed toy sitting on my bed. So Sierra gets bathed every 2-3 weeks. It is making more work for me, but I love our "girl time".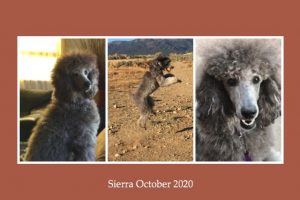 With all the wide open spaces on the ranch where the cows roam freely, we have found a place to exercise Sierra where she can chase her ball. She loves running and catching her ball.
I weigh & measure Sierra once a month, so here are her stats as of October 18, 2020: 14″ collar, girth: 24″, height to shoulder: 24″ weight: 32lbs (2lbs less than last month for some reason, perhaps due to more exercise?)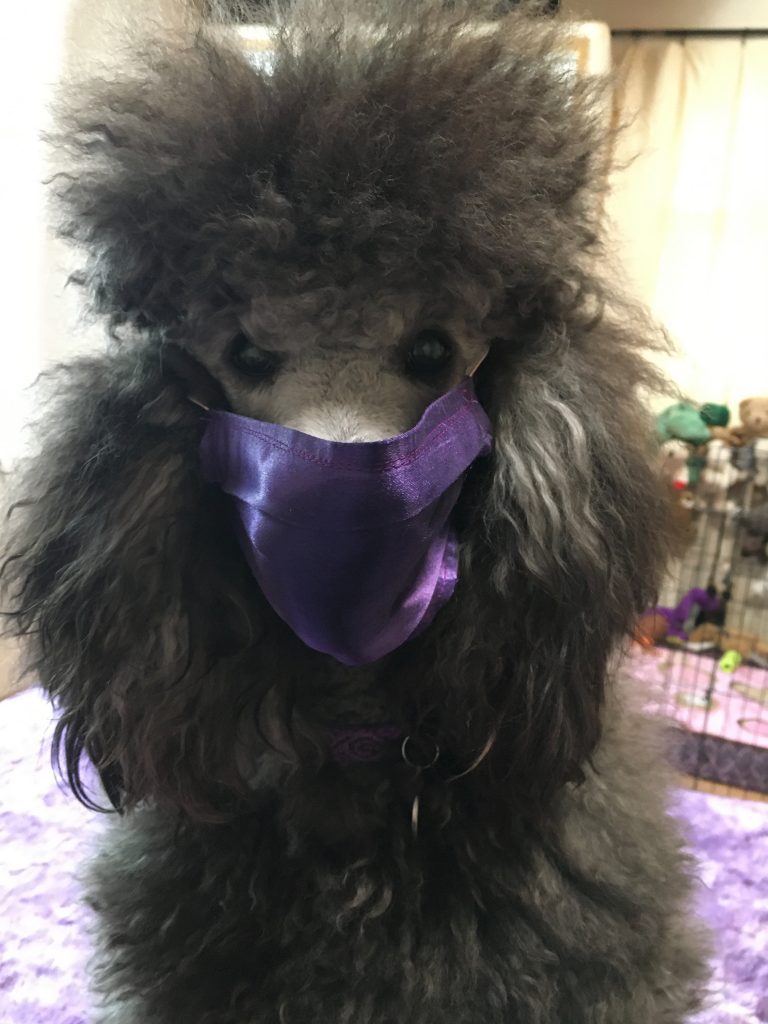 You really need to watch Sierra's videos as they capture her spirit!
Here is the link to Sierra's Videos »
Sierra's 1st video explains who she is and her new role at Kachina Mountain Realty. In Sierra's 2nd video she talks about Dianne's role at Kachina Mountain Realty in the era of COVID-19. In Sierra's 3rd video, Sierra talks about selling and buying real estate during the COVID-19 pandemic. In Sierra's 4th video she talks about how staying safe in the era of COVID-19.
Sierra's web page: www.diannemckenzie.com/sierra
More photos will be continually posted on her own web page, so check back monthly, as we chronicle her life with us!
---
Calendar of Events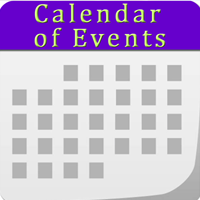 New Mexico has long been a center for arts, culture, classes and gourmet food. With such a strong art market, there are hundreds galleries to explore and experience, along with a wide selection of thriving restaurants. Our Museums feature culture, history and traditions of the region and the world. Santa Fe, Taos County and beyond have something scheduled every day & night of the week, all year long.
---
Entertainment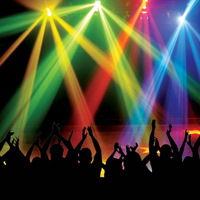 If there's one thing you can count on when spending time in New Mexico, it's the treasured experiences and wide selection of entertainment: music venues, great sporting events, theatrical and musical entertainment as well as year-round festivals.
From festivals, music concerts and dance performances to theatrical offerings by local and touring groups, the performing artists work hard to keep its locals and visitors entertained by both New Mexico performers and acclaimed stars from around the world.
---
About Kachina Mountain Realty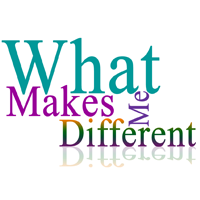 I am passionate about real estate development. I consider myself a "Dream Maker", and strive to help my clients manifest their dreams and lifestyle goals.
I believe that, "…the dreams which accompany all human actions should be nurtured by the places in which people live and work".
To promote this possibility, I encourages my clients to develop and share their dreams and lifestyle goals as part of the process of selling, buying or investing in property.
I have over thirty years of business experience as an executive producer, web architect, social media marketer, business developer, architecture assistant, real estate marketing developer and real estate consultant.
I am a licensed real estate qualifying broker for Kachina Mountain Realty & an accredited ACRE® real estate consultant. I have worked in the Santa Fe & Taos real estate market for years. I specialize in working with buyers and sellers who are looking for a solid real estate investment.
Contact me, Dianne McKenzie, for your real estate transactions & let me help you manifest your dreams!
I am readily available by cell phone, text, (505.603.9300) & email. I return calls promptly, seven days a week!
Taos Office: 575.776.7576
---
Go Green:

Recycle This E-Newsletter!
After you've enjoyed our Eco Lifestyle and Home newsletter, please recycle it by emailing it to a family member, friend, neighbor or coworker!
---