Eco Lifestyle And Home News – November 2022

Dear Friends, Clients, Business Associates and Neighbors,
November 2022, marks the 79th edition of Eco Lifestyle and Home Newsletter produced by Kachina Mountain Realty. We offer Real Estate & Lifestyle news in the email newsletter covering Santa Fe, Taos County and beyond.
In this edition, we offer the following: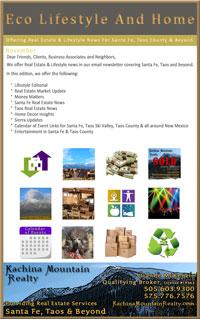 Lifestyle: Optimism
Real Estate Market Update
Santa Fe Real Estate News
Taos County Real Estate News
Home Decor Insights
Sierra Updates!
Calendar of Event Links for Santa Fe, Taos Ski Valley, Taos County & all around New Mexico
Entertainment Links for Santa Fe, Taos County & around New Mexico
---
Lifestyle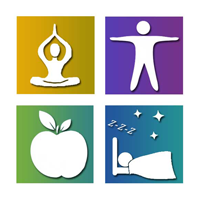 Optimism
"A pessimist sees the difficulty in every opportunity; an optimist sees the opportunity in every difficulty."
~ Winston Churchill
According to the "Pursuit of Happiness" people: "Optimism has been proven to improve the immune system, prevent chronic disease, and help people cope with unfortunate news. Gratitude is associated with optimism and has been determined that grateful people are happier, receive more social support, are less stressed, and are less depressed. Recent research indicates that optimists and pessimists approach problems differently, and their ability to cope successfully with adversity differs as a result."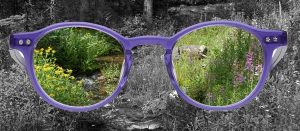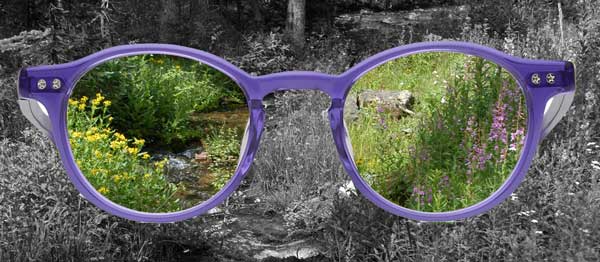 Optimism comes from an internal rationalization by reacting to problems with a sense of confidence and high personal ability. Optimistic people believe that negative events are temporary, limited in scope, instead of pervading every aspect of a person's life, and are workable.
Optimistic people tend to view problems as external from them, very fluid, and a challenge that is workable. Pessimistic people tend to view problems as internal, unchangeable, and pervasive. Optimism has been shown to serve as a protective factor against depression, as well as a number of serious medical problems, including coronary heart disease. Pessimism has been linked with depression, stress, and anxiety.
Optimism can have profound effects on a person's physical health. Expecting positive outcomes and being hopeful can boost a person's immune system, protect against harmful behaviors, prevent chronic disease, and help people cope following troubling news. Optimism can even predict a longer life. Optimism may be one of the most important predictors of physical health.
Optimists are more likely to engage in problem solving when faced with difficulties.
So how does one become more optimistic? Cultivating an attitude of gratitude, certainly can't hurt.
"Being grateful feels good. Gratitude, the state or feeling of being thankful, is an almost universal concept among world cultures. People who are generally grateful report being more agreeable and less narcissistic compared with less grateful people. People who are more grateful also report being happier"~ "The Pursuit of Happiness"
The Roman orator Cicero wrote, "Gratitude is not only the greatest of virtues, but the parent of all the others." I am optimistic about our future, perhaps it is my purple glasses!
Thank you for reading our newsletter & feel free to pass it on to other kindred spirits. ~ Dianne McKenzie & Sierra

---
Real Estate Market

This housing correction has only picked up steam in the last few weeks. Mortgage applications are down 48%.
Historically speaking, housing corrections usually see home sales, plummet long before home prices begin to correct. That historical fact explains why so many industry insiders are puzzled at the moment: Even though the housing correction started just months ago, we're already seeing sharp home price declines in many markets.
Home price decline between May and September 2022 in Santa Fe: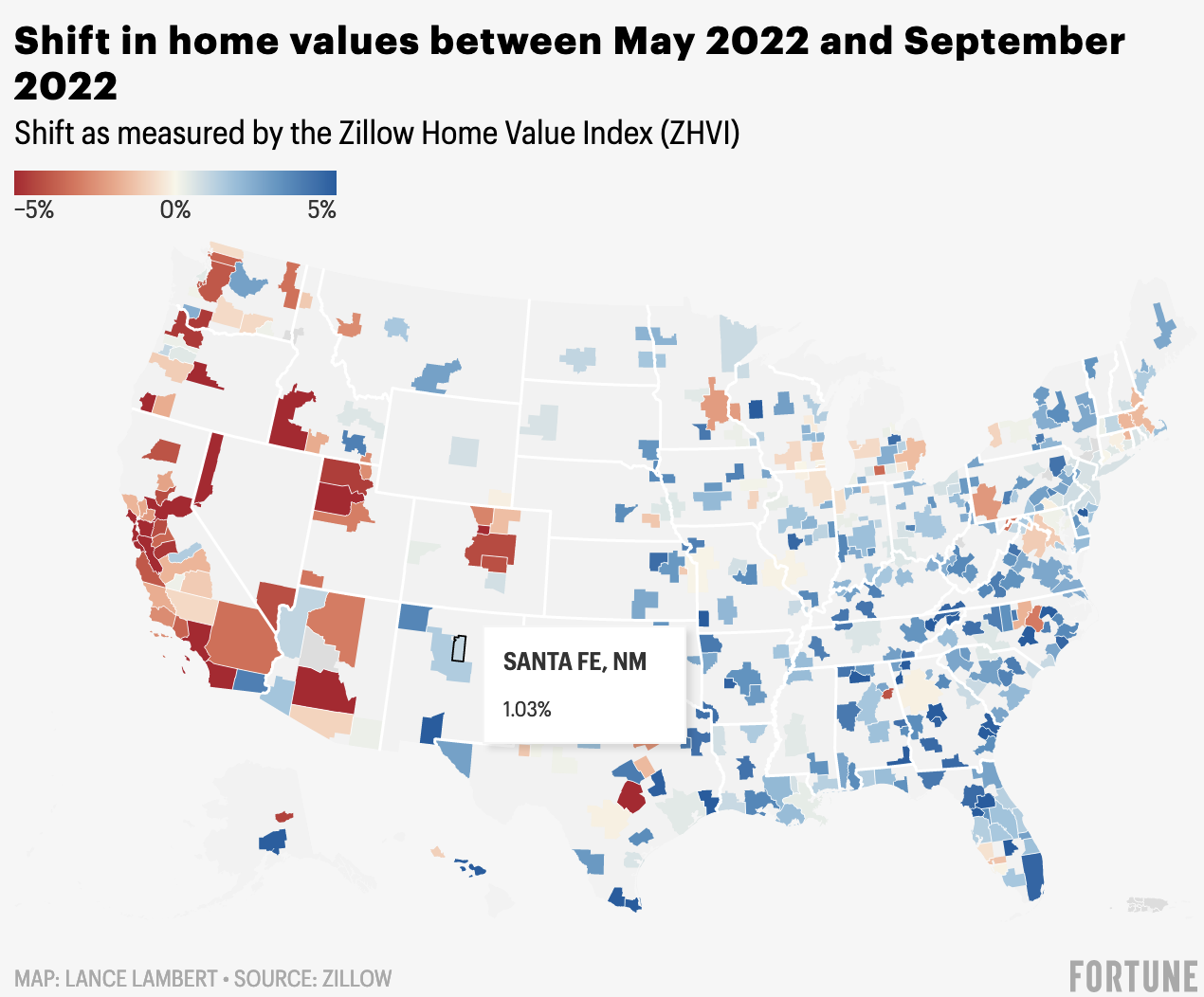 ---
Santa Fe Real Estate News
Aldea Real Estate Stats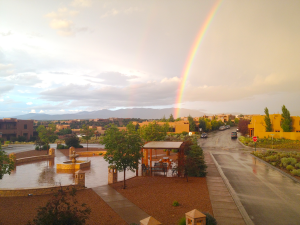 SOLD: 21 Homes, DOM 18 | 1 Lots, DOM 193
PENDING: 0 Homes | 0 Lots
LISTED: 2 Homes, Avg $907,500 | 2 Lots, Avg $90,000
Aldea de Santa Fe consists of 345 acres, with 205 acres of perpetual open space with 13 miles of walking trails, basketball & tennis courts, community center, (which offers yoga classes, exercise equipment & gathering space for events), a local cafe, superbly located in the high-value northwest corridor of Santa Fe County, with easy access to Highway 599, all just 10 minutes from downtown Santa Fe.
Aldea Listings:

Sold 15 Calle Amistosa in Aldea | Santa Fe, New Mexico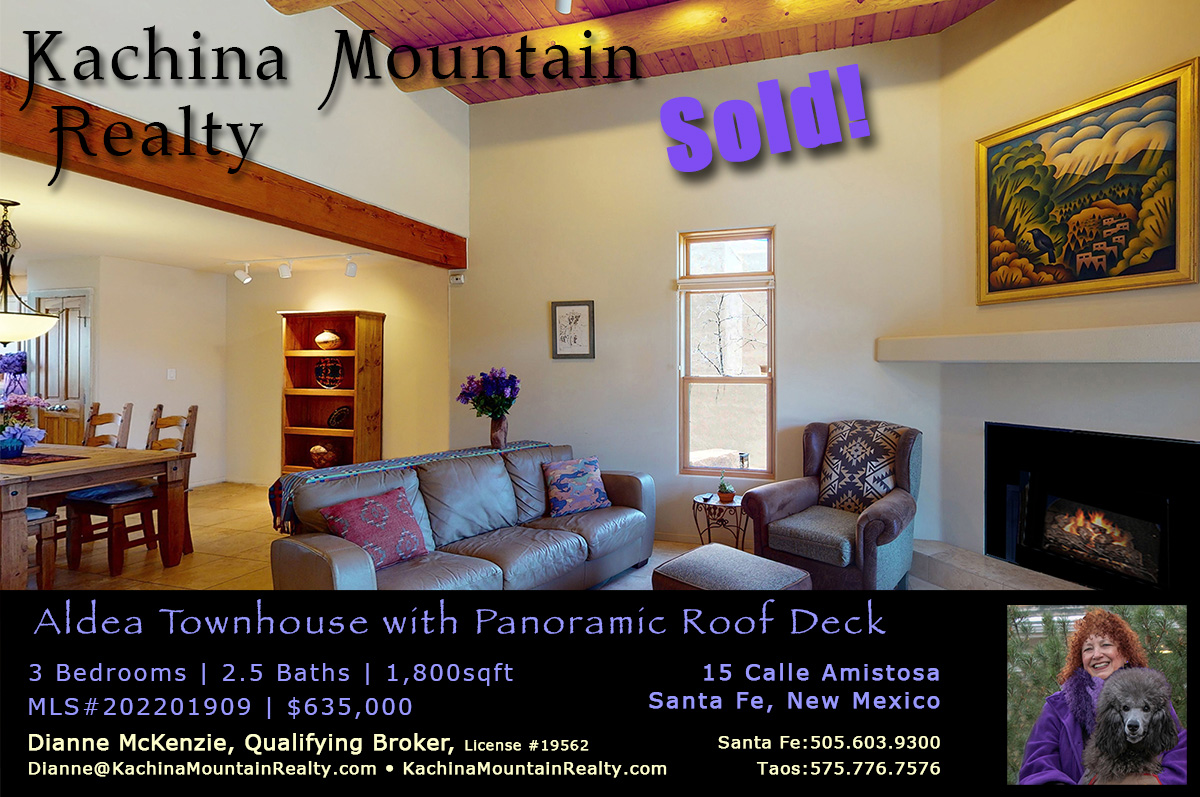 ---
Las Campanas Real Estate Stats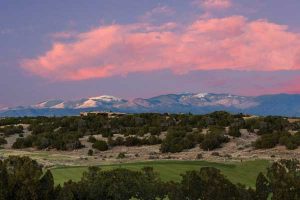 2022 Stats: Sold, Pending, Listed

SOLD: 45 Homes, DOM 52 | 15 Lots, DOM 334
PENDING: 24 Homes | 1 Lots
LISTED: 23 Homes, Avg $2,654,043 | 32 Lots, Avg $79,500
Las Campanas is the only luxury master-planned community in Santa Fe. Stretching across 4,700 acres surrounded by pristine high desert, the community is comprised of exclusive neighborhoods. Las Campanas is also home to The Club at Las Campanas, where members can enjoy two award-winning Jack Nicklaus Signature golf courses, the 46,000 square foot Hacienda Clubhouse, a peerless Equestrian Center and the Fitness & Tennis Center, which includes a luxurious spa.
There are currently 23 homes for sale in Las Campanas
0 Homes under $1,000,000
23 Homes over $1,000,000
There are currently 32 Lots for sale in Las Campanas
1 Lots under $100,000
31 Lots over $100,000
Let me take you on a tour in Las Campanas!
---
Marketing Properties, Not Just Listing Properties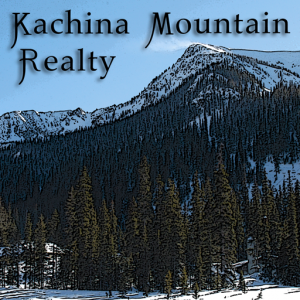 If you are thinking of selling your property, why not list it with a realtor who will market the property, not just list it in the MLS? By actively marketing your property, the property gets the most exposure to other realtors and to the general public through online blogging, email campaigns & the typical MLS exposure.
Call me, Dianne, 505.603.9300, to discuss your property needs, or for a tour of Lots & Homes in Aldea, Las Campanas and the Santa Fe region. Taos Office: 575.776.7576
Visit the website for Santa Fe information: RealEstatePropertiesSantaFe.com
Visit the Kachina Mountain Realty company main website: KachinaMountainRealty.com
---
Taos Real Estate News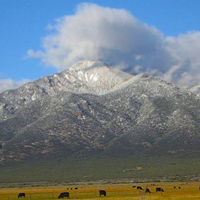 2022 Stats: Sold, Pending, Listed

*SOLD: 181 Homes, DOM 131 | 100 Lots, DOM 316
*PENDING: 53 Homes | 40 Lots
*LISTED: 58 Homes, Avg $716,338 | 151 Lots, Avg $205,081
* Areas tracked:
Lower North, Upper North, West North, Town of Taos, Taos Ski Valley, South West, South East
See map for areas »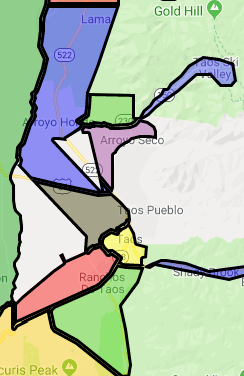 Taos is very different than Santa Fe in many ways. With a population of 5,763 people and many surrounding neighborhoods, Taos is the 39th largest community in New Mexico. The greater Taos area is made up of several unincorporated areas and neighborhoods that separates out as if they were their own destinations or towns. Unincorporated areas around Taos have distinctive names that represent the ancient traditions of naming a place for a stream or topographic feature. Arroyo Hondo, Arroyo Seco and El Prado are all such places. These are not towns and have no political jurisdiction, they are simply places that help folks zero in on a very specific neighborhood. Within Taos itself are many such neighborhoods that may comprise no more than six "blocks."
Selling real estate in Taos county is challenging for sellers, buyers and realtors, as the typical closing time for a property averages 90+ days, compared to under 30 days in Santa Fe. I have closed properties in Santa Fe under 20 days. There is a shortage of title companies which the realtors can work with in Taos. The back log of properties waiting to close often creates buyers to back out and leave the sellers in the same cycle for closing when the next offer comes in. Many buyers become frustrated as their lenders charge additional hold fees or back out all together. Below are some statistics that highlight the problem.
Pioneer Title
As of August 26, 2022, Pioneer Title has opened an office in Taos at 204 Paseo del Pueblo Norte, Suite A, Taos NM 87571, telephone: 866-294-4100. It remains to be seen if closing times will shorten in the coming months, but it is progress for realtors as well as sellers and buyers in Taos County.
I receive inquiries almost daily from out of town buyers who are researching homes in the Taos area. These buyer profiles are looking to live in a safe community, with a country atmosphere, small homes, with flexible spaces. They are wanting to move to the area, but can't find the properties that offer amenities that don't include huge HOA fees. They want walking trails, localized eateries, a small grocery store, community activities and a sense of neighborhood. They are either downsizing their home and retiring or wanting a second home. They are wanting to go smaller, but the quality of their lifestyle and home features are upscale. "Does such a community even exist?" they ask.
In the coming months, I will be featuring such a community.
If you have been thinking about selling your home, now is probably a good time. Inventory is low and the demand for quality homes is up.
If you been looking to buy a home, you are probably frustrated with the lack of quality homes on the market at any price point.
Call our Taos Office: 575.776.7576
---
Home Decor Insights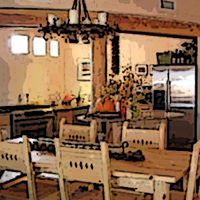 Autumn Color Palette
Shades from nature, such as greens, burnt reds and oranges, as well as golden hues, predominate in fall palettes.
This is the season of mulled wine, pumpkin patches, and day trips on roads lined with vibrant oranges, yellows, and burgundies. Fall color palettes come in a variety of rich shades and tones. It's the perfect time to find inspiration in fall colors and use them to warm up your home designs.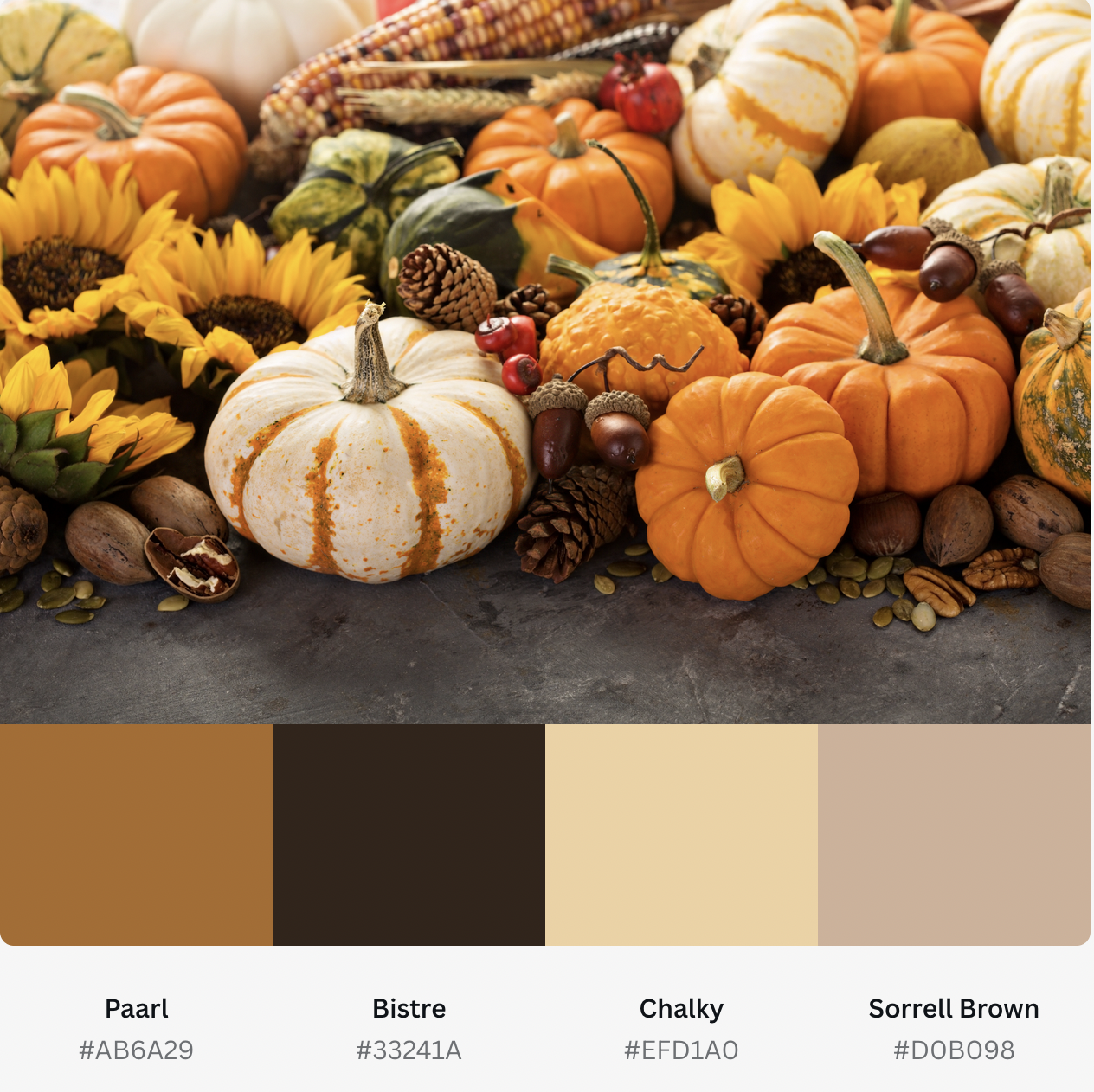 Pumpkin spice not only smells good and tastes great, but also brings rich and warm colors. A monochromatic palette is a fall staple and is seen throughout the season in food, fashion, and decorations.

And one more thing:
Celebrating Samhain & Dia de Los Muertos!
Celebrating Samhain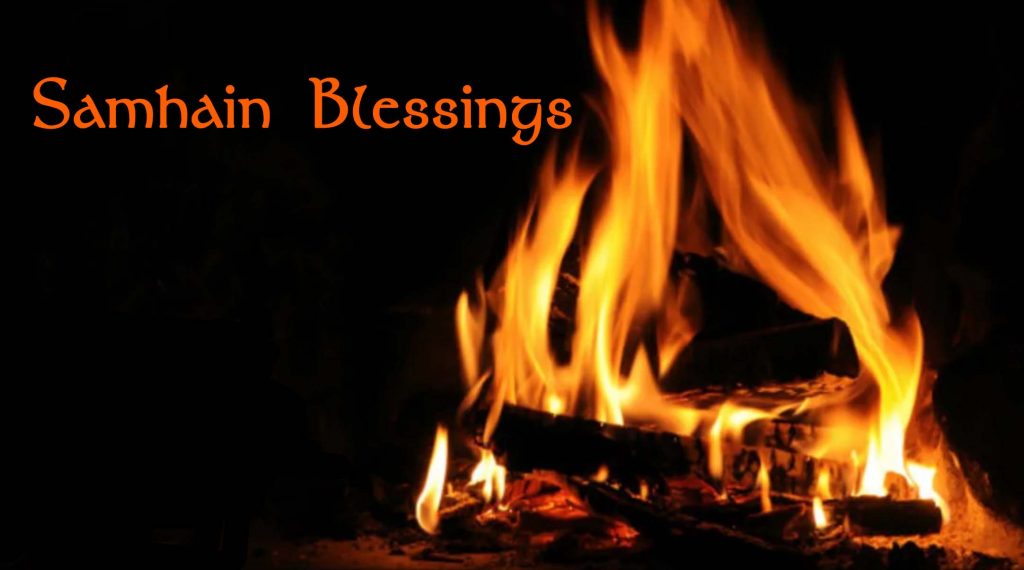 Samhain is one of the ancient Celtic festivals, that is celebrated on October 31 through the night of November 1. This festival celebrates the end of harvesting and marks the beginning of the darker period of the year.
The traditional Irish pronunciation of Samhain is "sow-in," with the "-ow" sounding like the "-ow" in "cow." Other cultures pronounce the word differently; for example, Gaelic pronunciations include "sow-een" and "shahvin."
Historically Samhain is observed in Ireland, Isle of Man and Scotland. It has got pre-Christian roots and it gave birth to another holiday, today known as Halloween. Many people even confuse these two festivals, but Halloween was created after the merging of Samhain and All Souls' Day, celebrated on November 2. At the same time Samhain remained in it's original form.
Samhain is a pagan religious festival originating from an ancient Celtic spiritual tradition. Samhain has never been associated with something mystic or supernatural. It was only the time to bring the cattle from summer pastures to the winter pastures and choose the animals for slaughter. Big bonfires were a part of the ritual, but mostly today they are lit only in some regions of Ireland, Isle of Man and Scotland. People take the flames from bonfires back to their homes as a symbol of the sun.
Celebrating De Los Muertos
article from Day of the Dead
Day of the Dead (Dia De Los Muertos) is a two day holiday (November 1-2) hat reunites the living and dead. Families create ofrendas (Offerings) to honor their departed family members that have passed. These altars are decorated with bright yellow marigold flowers, photos of the departed, and the favorite foods and drinks of the one being honored. The offerings are believed to encourage visits from the land of the dead as the departed souls hear their prayers, smell their foods and join in the celebrations!
Day of the Dead is a rare holiday for celebrating death and life. It is unlike any holiday where mourning is exchanged for celebration.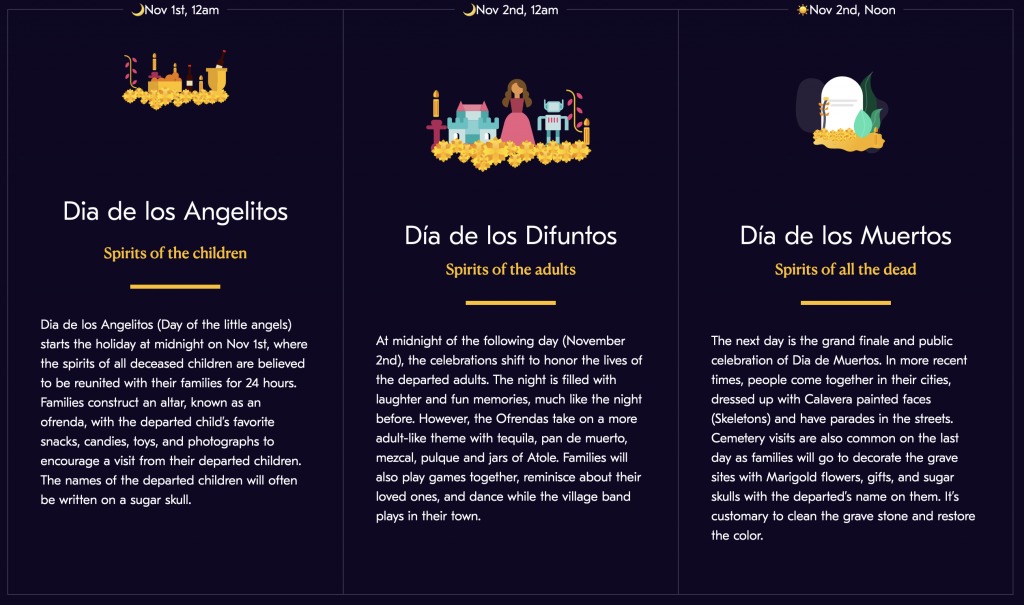 Day of the Dead is not the "Mexican Halloween" like it is sometimes mistaken to be because of the timing of the year. The two holidays originated with similar afterlife beliefs but are very different in modern day. Halloween began as a Celtic Festival where people would light bonfires and wear costumes to ward off ghosts but has recently turned into a tradition of costume wearing and trick-or-treating. Decorating your house with spiders and bats and wearing scary costumes is not done in most parts of Mexico.
Many of us see death as a sad event but those who celebrate Day of the Dead view death as a welcomed part of life. That is why you will see brightly colored skeletons and skulls everywhere during the holiday. They often are seen smiling, as a friendly nod to death, even mocking death. This view of death began way back during the one month Aztec festival where they celebrated the dead and paid homage to the lady of death, Mictlancíhuatl, who protected their departed loved ones and helped them in the afterlife.
Believe it or not, Mexicans are not the only ones to celebrate Day of the Dead. It is a widely celebrated holiday all over the world. In fact, many religious communities celebrate All Souls Day (also known as All Saints Day) during the same time as Day of the Dead. The act of honoring the dead is widely celebrated around the world but Day of the Dead is unique in its traditions: the ofrenda, the meaning of life and death, the use of calaveras, the style influenced by La Catrina, and more recently, the festivals in the streets.
"Our dead are never dead to us,
until we have forgotten them.
---

For ideas on decorating with autumn in mind, check out Pinterest and explore a whole new way to spend your time online and check out my Pinterest page: KachinaRealty Happy pinning!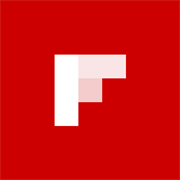 While you are surfing the "net" check out Flipboard for a variety of news and lifestyle reading.
---
Sierra
CFO, (Chief Fun Officer)
Our 3.7 year old female silver standard poodle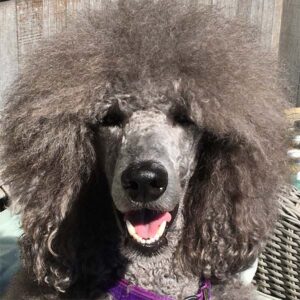 October 1-31, 2022
In October we went on a family road trip with Sierra, John & myself. Our first multi day adventure since we picked up Sierra from the breeder in Utah in May 2019.
The long drive had a stop in St George Utah to visit with Sierra's breeder, Karen, for the first time since we adopted Sierra. Sierra loved seeing Karen!
Then off to Las Vegas for a stop over with Valarie and massages! Onward to the northern California coast where Sierra got to walk on the ocean bluff trails and play on the beach for hours.
There was also time to relax and just listen to the sounds of the ocean rolling onto the beach. The fog was so beautiful as it rolled up the hill through the conifers. I have always thought lovingly of the time I lived at The Sea Ranch and called it home for all these years. But I discovered that I no longer am at home there and that Taos has become home.
I weigh & measure Sierra once a month, so here are her stats as of October 2022: 14″ collar, girth: 24″, height to shoulder: 25″ weight: 32 lbs. Sierra lost weight on the trip, deciding that she was not hungry. We are working on getting her weight back up.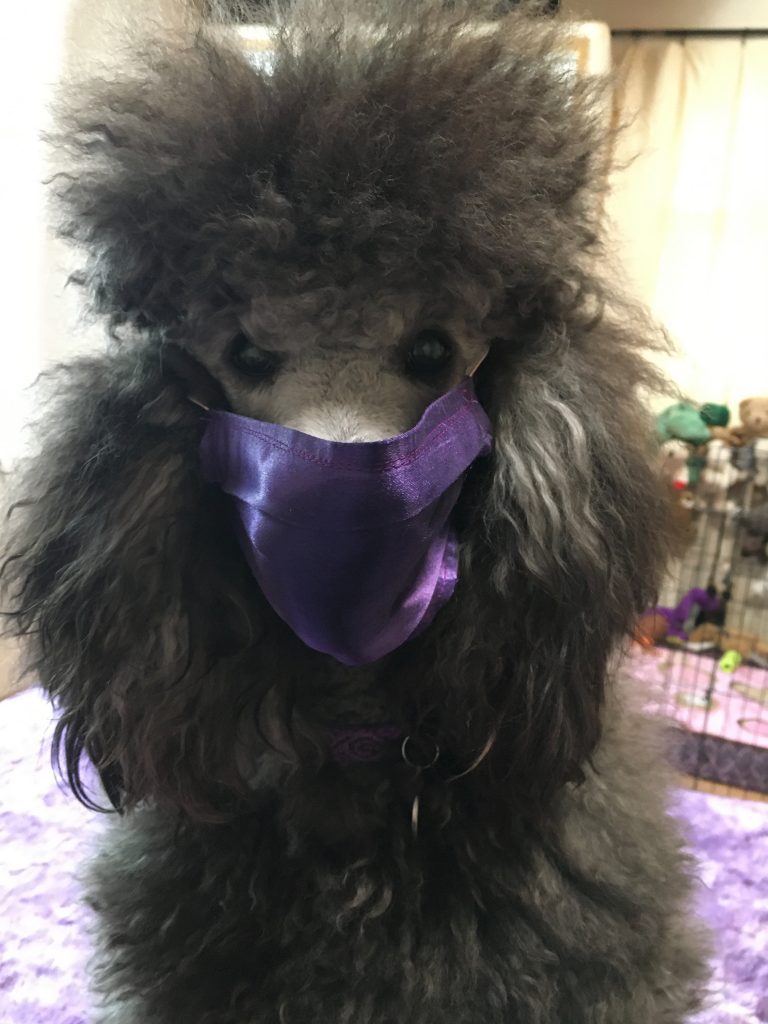 You really need to watch Sierra's videos as they capture her spirit!
Here is the link to Sierra's Videos »
Sierra's 1st video explains who she is and her new role at Kachina Mountain Realty. In Sierra's 2nd video she talks about Dianne's role at Kachina Mountain Realty in the era of COVID-19. In Sierra's 3rd video, Sierra talks about selling and buying real estate during the COVID-19 pandemic. In Sierra's 4th video she talks about how staying safe in the era of COVID-19.
As you probably already know, Sierra is the CFO (chief fun officer) at Kachina Mountain Realty. Sierra talks to you today about using your imagination in Sierra's 5th video. When Sierra turned 2 years old on March 18, 2021, people asked what she sounded like now that she was older. While she does not have a lot to say right now, she is quick and to the point, as she starts her 2nd year as CFO, in Sierra's 6th video. Currently Sierra is not recording videos at this time.
Sierra's web page: www.diannemckenzie.com/sierra
More photos will be continually posted on her own web page, so check back monthly, as we chronicle her life with us!
---
Calendar of Events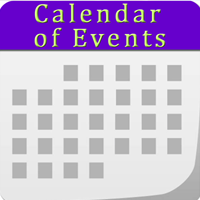 New Mexico has long been a center for arts, culture, classes and gourmet food. With such a strong art market, there are hundreds galleries to explore and experience, along with a wide selection of thriving restaurants. Our Museums feature culture, history and traditions of the region and the world. Santa Fe, Taos County and beyond have something scheduled every day & night of the week, all year long.
---
Entertainment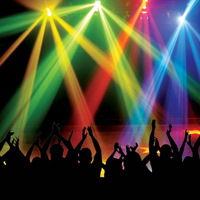 If there's one thing you can count on when spending time in New Mexico, it's the treasured experiences and wide selection of entertainment: music venues, great sporting events, theatrical and musical entertainment as well as year-round festivals.
From festivals, music concerts and dance performances to theatrical offerings by local and touring groups, the performing artists work hard to keep its locals and visitors entertained by both New Mexico performers and acclaimed stars from around the world.
---
About Kachina Mountain Realty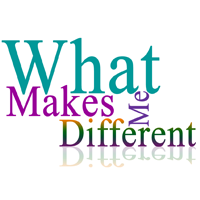 I am passionate about real estate development. I consider myself a "Dream Maker", and strive to help my clients manifest their dreams and lifestyle goals.
I believe that, "…the dreams which accompany all human actions should be nurtured by the places in which people live and work".
To promote this possibility, I encourages my clients to develop and share their dreams and lifestyle goals as part of the process of selling, buying or investing in property.
I have over thirty years of business experience as an executive producer, web architect, social media marketer, business developer, architecture assistant, real estate marketing developer and real estate consultant.
I am a licensed real estate qualifying broker for Kachina Mountain Realty & an accredited ACRE® real estate consultant. I have worked in the Santa Fe & Taos real estate market for years. I specialize in working with buyers and sellers who are looking for a solid real estate investment.
Contact me, Dianne McKenzie, for your real estate transactions & let me help you manifest your dreams!
I am readily available by cell phone, text, (505.603.9300) & email. I return calls promptly, seven days a week!
Taos Office: 575.776.7576
---
Go Green:

Recycle This E-Newsletter!
After you've enjoyed our Eco Lifestyle and Home newsletter, please recycle it by emailing it to a family member, friend, neighbor or coworker!
---