Eco Lifestyle And Home News – November 2019
Eco Lifestyle And Home News – November 2019

Dear Friends, Clients, Business Associates and Neighbors,

November 2019 marks the thirty-fifth edition of Eco Lifestyle and Home Newsletter produced by Kachina Mountain Realty. We offer Real Estate & Lifestyle news in the email newsletter covering Santa Fe, Taos Ski Valley, Taos County and beyond.
In this edition, we offer the following:
Lifestyle: Optimism
Real Estate Market Update
Money Matters
Santa Fe Real Estate News
Taos County Real Estate News
Home Decor Insights –
Sierra Updates!
Calendar of Event Links for Santa Fe, Taos Ski Valley, Taos County & all around New Mexico
Entertainment Links for Santa Fe, Taos County & around New Mexico
---
Lifestyle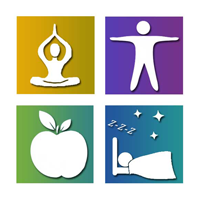 Optimism
A pessimist sees the difficulty in every opportunity; an optimist sees the opportunity in every difficulty."
~ Winston Churchill
According to the "Pursuit of Happiness" people: "Optimism has been proven to improve the immune system, prevent chronic disease, and help people cope with unfortunate news. Gratitude is associated with optimism and has been determined that grateful people are happier, receive more social support, are less stressed, and are less depressed. Recent research indicates that optimists and pessimists approach problems differently, and their ability to cope successfully with adversity differs as a result."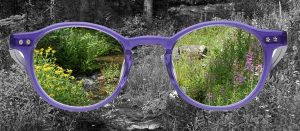 Optimism comes from an internal rationalization by reacting to problems with a sense of confidence and high personal ability. Optimistic people believe that negative events are temporary, limited in scope, instead of pervading every aspect of a person's life, and are workable.
Optimistic people tend to view problems as external from them, very fluid, and a challenge that is workable. Pessimistic people tend to view problems as internal, unchangeable, and pervasive. Optimism has been shown to serve as a protective factor against depression, as well as a number of serious medical problems, including coronary heart disease. Pessimism has been linked with depression, stress, and anxiety.
Optimism can have profound effects on a person's physical health. Expecting positive outcomes and being hopeful can boost a person's immune system, protect against harmful behaviors, prevent chronic disease, and help people cope following troubling news. Optimism can even predict a longer life. Optimism may be one of the most important predictors of physical health.
Optimists are more likely to engage in problem solving when faced with difficulties.
So how does one become more optimistic? Cultivating an attitude of gratitude, certainly can't hurt.
"Being grateful feels good. Gratitude, the state or feeling of being thankful, is an almost universal concept among world cultures. People who are generally grateful report being more agreeable and less narcissistic compared with less grateful people. People who are more grateful also report being happier"
~ "The Pursuit of Happiness"
The Roman orator Cicero wrote, "Gratitude is not only the greatest of virtues, but the parent of all the others."
I am optimistic about our future, perhaps it is my purple glasses!
Thank you for reading our newsletter & feel free to pass it on to other kindred spirits. ~ Dianne McKenzie
---
Real Estate Market Update

Q3 2019 from the Santa Fe Association of Realtors
"With the kids back in school and the weather cooling, the housing market begins its annual cool down as well. Nationally, buyer and seller activity remained strong, buoyed by low mortgage rates and a strong economy. The market fundamentals suggest no significant changes from recent trends, other than the seasonally tempered pace we see this time of year."
"As we move into the final quarter of 2019, buyers will find fewer homes coming on the market, but also less competition for those homes. New Listings decreased 13.1 percent for Single Family but increased 1.1percent for Townhouse/Condo. Pending Sales increased 14.7 percent for Single Family and 26.2 percent for Townhouse/Condo. Inventory decreased 21.1 percent for Single Family and 16.3 percent for Townhouse/Condo. Median Sales Price increased 10.3 percent to $462,000 for Single Family and 25.2 percent to $324,950 for Townhouse/Condo. Days on Market increased 15.1 percent for Single Family and 15.4 percent for Townhouse/Condo. Months Supply of Inventory decreased 17.0 percent for Single Family and 20.0 percent for Townhouse/Condo."
"In Washington there are discussions around a broad overhaul of the housing finance system, including the re-privatization of Fannie Mae and Freddie Mac and reforms to federal agencies involved with financing substantial portions of the mortgages made every year. Many of these policy conversations and eventual changes will take months or years to be implemented and their impact is not yet clear. While Halloween decorations are beginning to adorn homes around the country, the real estate market this fall is looking far from scary."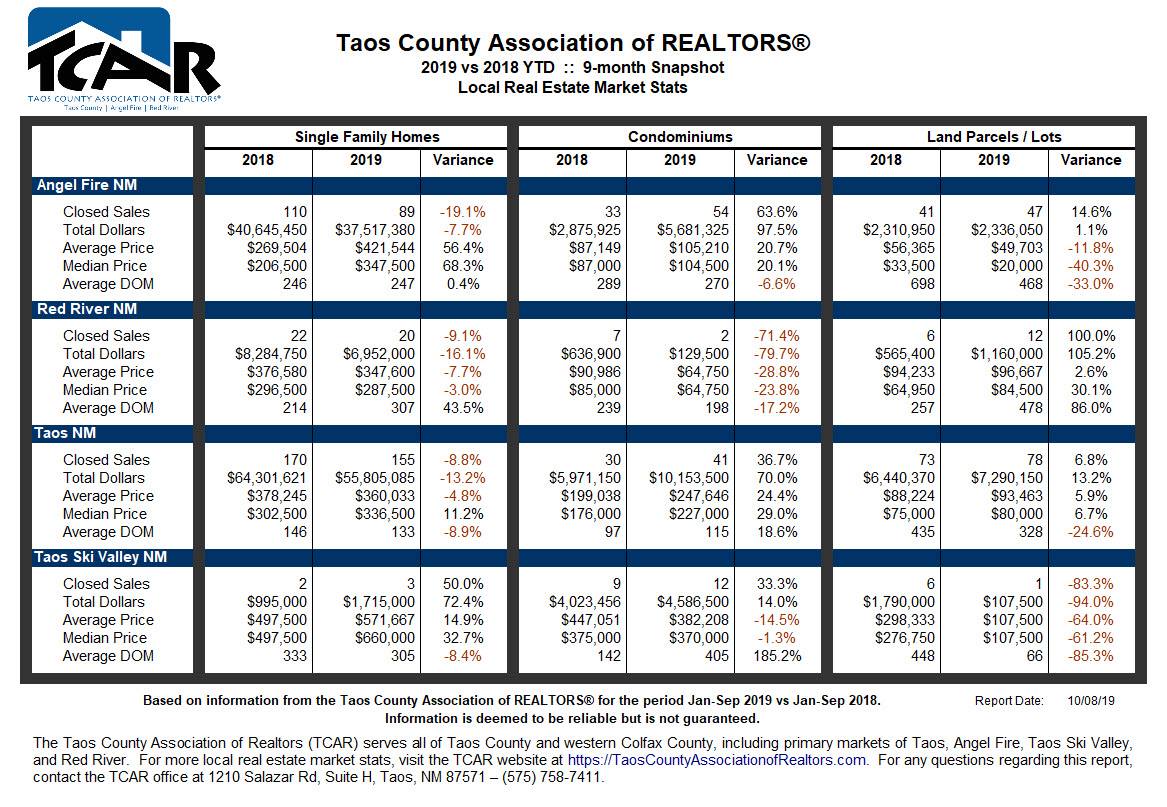 Download the complete Quarterly Report PDF »
---
Money Matters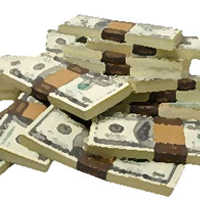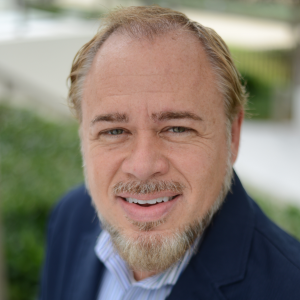 First Choice Loan Services Inc.
5000 Legacy Drive, Suite 160, Plano, TX 75024
First Choice Loan Services Inc. (NMLS# 210764), located at One Tower Center, Floor #18, East Brunswick, NJ 08816, is a Berkshire Bank Company (NMLS# 506896), and licensed, registered or exempt from state licensing in the states it originates mortgage loans. AZ BK#0918586. Licensed by the Department of Business Oversight under the California Residential Mortgage Lending Act. Licensed by the NJ Department of Banking and Insurance. Mortgage loans not offered in NY. Check license status at nmlsconsumeraccess.org. First Choice Loan Services is not an agency of the federal government. All loans are subject to credit approval. Programs, rates, terms and conditions are current, but subject to change or expire. Restrictions may apply.
---
Santa Fe Real Estate News
Aldea Stats
2019 Stats: Sold, Pending, Listed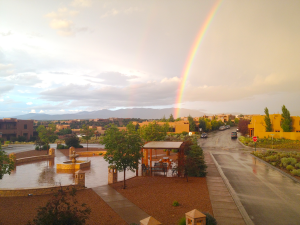 SOLD: 21 Homes, DOM 34 | 0 Lots, DOM 0
PENDING: 1 Homes | 0 Lots
LISTED: 8 Homes, Avg $623,375 | 8 Lots, Avg $88,875
Aldea de Santa Fe consists of 345 acres, with 205 acres of perpetual open space with 13 miles of walking trails, basketball & tennis courts, community center, (which offers yoga classes, exercise equipment & gathering space for events), a local cafe, superbly located in the high-value northwest corridor of Santa Fe County, with easy access to Highway 599, all just 10 minutes from downtown Santa Fe.
Aldea listings are very limited at this time.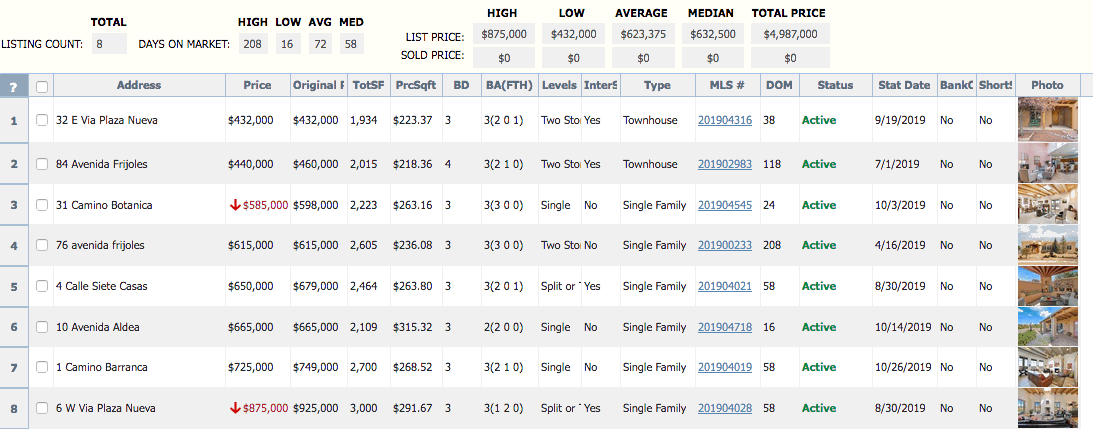 ---
Las Campanas Real Estate News
2019 Stats: Sold, Pending, Listed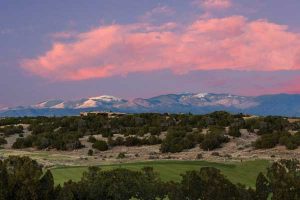 SOLD:49 Homes, DOM 169 | 40 Lots, DOM 266
PENDING:14 Homes | 20 Lots
LISTED:37 Homes, Avg $1,739,216 | 69 Lots, Avg $171,946
Las Campanas Realty recently shared that 2018 was a record year in terms of sales and average sale prices since the downturn a decade ago for both the developer and the overall community. Average home prices for resales (excluding new construction) increased 9%, while average homesite prices increased 12.5% for the overall community and 15% for the developer. The demand for many to find the perfect location to enjoy the best four-season weather in the nation, a world-class private club and a special city that is recognized for its rich culture and diverse art community, makes Santa Fe the perfect fit. "Many buyers this year were already sold on Santa Fe and Las Campanas. They just needed to find the perfect site within the Las Campanas community," says Jonathan Bartlett, VP of Sales for Las Campanas Realty.
Las Campanas is the only luxury master-planned community in Santa Fe. Stretching across 4,700 acres surrounded by pristine high desert, the community is comprised of exclusive neighborhoods. Las Campanas is also home to The Club at Las Campanas, where members can enjoy two award-winning Jack Nicklaus Signature golf courses, the 46,000 square foot Hacienda Clubhouse, a peerless Equestrian Center and the Fitness & Tennis Center, which includes a luxurious spa.
There are currently 37 homes for sale in Las Campanas.
7 Homes under $1,000,000
30 Homes over $1,000,000
There are currently 69 Lots for sale in Las Campanas.
17 Lots under $100,000
52 Lots over $100,000
Let me take you on a tour in Las Campanas!
---
Marketing Properties, Not Just Listing Properties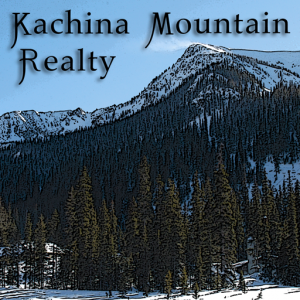 If you are thinking of selling your property, why not list it with a realtor who will market the property, not just list it in the MLS? By actively marketing your property, the property gets the most exposure to other realtors and to the general public through online blogging, email campaigns & the typical MLS exposure.
Call me, Dianne, 505.603.9300, to discuss your property needs, or for a tour of Lots & Homes in Aldea, Las Campanas and the Santa Fe region. Taos Office: 575.776.7576
Visit the website for Santa Fe information: RealEstatePropertiesSantaFe.com
Visit the Kachina Mountain Realty company main website: KachinaMountainRealty.com
---
Taos Real Estate News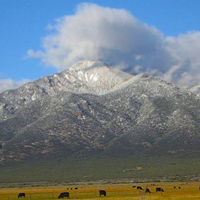 *SOLD: 122 Homes, DOM 178 | 60 Lots, DOM 274
*PENDING: 30 Homes | 11 Lots
*LISTED: 149 Homes, Avg $637,694 | 243 Lots, Avg $155,840
* Areas tracked:
Lower North, Upper North, West North, Town of Taos, Taos Ski Valley, South West, South East
See map for areas »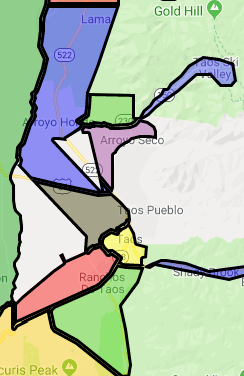 I receive inquiries almost daily from out of town buyers who are researching homes in the Taos area. These buyer profiles are looking to live in a safe community, with a country atmosphere, small homes, with flexible spaces. They are wanting to move to the area, but can't find the properties that offer amenities that don't include huge HOA fees. They want walking trails, localized eateries, a small grocery store, community activities and a sense of neighborhood. The are either downsizing their home and retiring or wanting a second home. They are wanting to go smaller, but the quality of their lifestyle and home features are upscale. "Does such a community even exist?" they ask.
In the coming months, I will be featuring such a community.
If you have been thinking about selling your home, now is probably a good time. Inventory is low and the demand for quality homes is up.
If you been looking to buy a home, you are probably frustrated with the lack of quality homes on the market at any price point.
Call our Taos Office: 575.776.7576
---
Home Decor Insights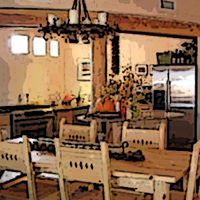 Holiday celebrations are in the early planning stages. It does not matter whether you are planning a gathering for 20 or 2 people, volunteering at a shelter (people or animal), gathering together over a shared meal is always a cause for celebration. It's not the quantity that makes the celebration so special, it is the art of decorating, planning, and ritualizing an event. These little celebrations, the first day of each new season, the anniversary of a major or minor life event, etc is what makes life memorable.
While our personal hermit lifestyle is something we both cherish, sharing a meal, spending time with friends or just spending time with our puppy, Sierra, becomes a collection of memories to be cherished for years to come. I am spending more time documenting our moments with Sierra with our iPhone, than I ever did before. Perhaps it is because time seems to go by so quickly and I want to remember these little events.
I spend time online looking at the holiday decorations that inspire a life of gracious living. I also have favorite recipes that I plan during the holidays: Gløg, collecting cookies, making instant pot meals, roasting a turkey in the outdoor oven, to name a few.
Check out Pottery Barn and Williams Sonoma. Let me know where your inspiration comes from and how you like to celebrate the holidays.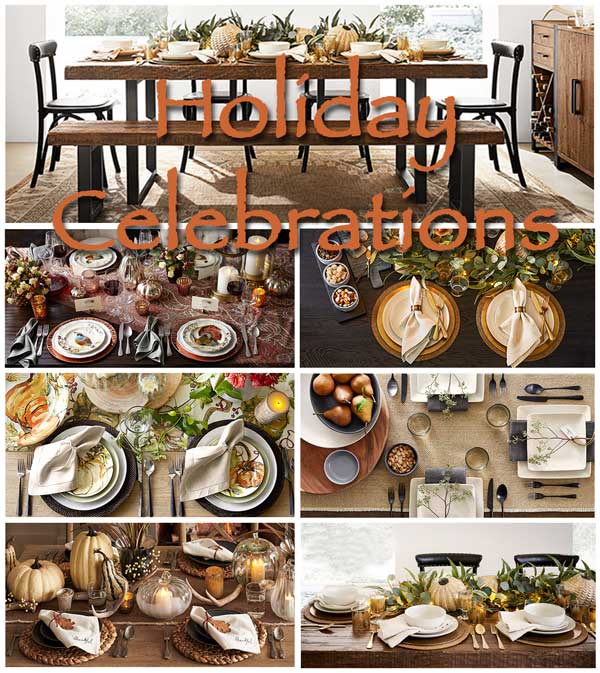 For ideas on decorating with autumn in mind, check out Pinterest and explore a whole new way to spend your time online and check out my Pinterest page: KachinaRealty Happy pinning!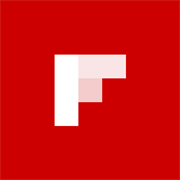 While you are surfing the "net" check out Flipboard for a variety of news and lifestyle reading.
---
Sierra
iCFO, (in-training Chief Fun Officer)
silver standard poodle puppy

Sierra: September 26 through October 25, 2019
Sierra is 7 months old on October 18 and weighs 31.5 lbs., 22.5″ height to shoulder, girth 22″, neck 13″.
Dog training classes are progressing. We are hoping to start preparing for service dog training and adding new commands. Main focus for me is taking Sierra out every day in public spaces where she can get used to traffic noises, people and going into to stores. I prefer being a hermit, but Sierra needs to be exposed to new environments. We will continue with doggy day care once a week and private training as well. I plan on getting our Canine Good Citizen certificate in spring 2020.
So much to learn & do. Sierra is the focus of my attention these days and I am loving spending time with her. Our favorite times with her are the cuddle times and sleeping together on our bed. We definitely need a king size bed next year, as Sierra takes up most of the bed.
Sierra's web page: www.diannemckenzie.com/sierra
More photos will be continually posted on her own web page, so check back monthly, as we chronicle her life with us!
View the full size images »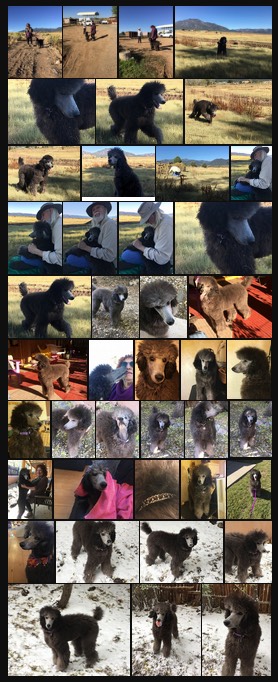 ---
Calendar of Events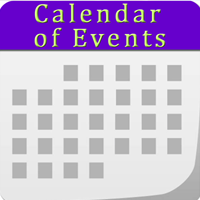 New Mexico has long been a center for arts, culture, classes and gourmet food. With such a strong art market, there are hundreds galleries to explore and experience, along with a wide selection of thriving restaurants. Our Museums feature culture, history and traditions of the region and the world. Santa Fe, Taos County and beyond have something scheduled every day & night of the week, all year long.
---
Entertainment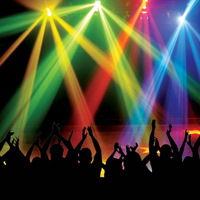 If there's one thing you can count on when spending time in New Mexico, it's the treasured experiences and wide selection of entertainment: music venues, great sporting events, theatrical and musical entertainment as well as year-round festivals.
From festivals, music concerts and dance performances to theatrical offerings by local and touring groups, the performing artists work hard to keep its locals and visitors entertained by both New Mexico performers and acclaimed stars from around the world.
---
About Kachina Mountain Realty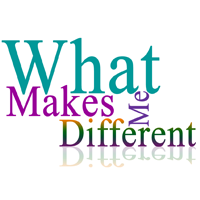 I am passionate about real estate development. I consider myself a "Dream Maker", and strive to help my clients manifest their dreams and lifestyle goals.
I believe that, "…the dreams which accompany all human actions should be nurtured by the places in which people live and work".
To promote this possibility, I encourages my clients to develop and share their dreams and lifestyle goals as part of the process of selling, buying or investing in property.
I have over thirty years of business experience as an executive producer, web architect, social media marketer, business developer, architecture assistant, real estate marketing developer and real estate consultant.
I am a licensed real estate qualifying broker for Kachina Mountain Realty & an accredited ACRE® real estate consultant. I have worked in the Santa Fe & Taos real estate market for years. I specialize in working with buyers and sellers who are looking for a solid real estate investment.
Contact me, Dianne McKenzie, for your real estate transactions & let me help you manifest your dreams!
I am readily available by cell phone, text, (505.603.9300) & email. I return calls promptly, seven days a week!
Taos Office: 575.776.7576
---