Eco Lifestyle & Home – November 2013 Newsletter
Eco Lifestyle & Home – November 2013 Newsletter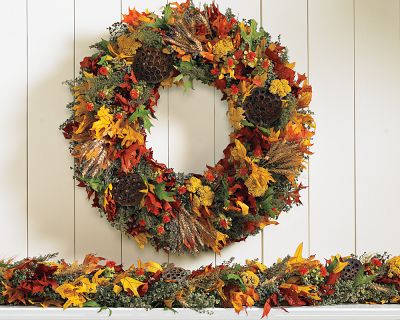 Dear Friends, Clients, Business Associates and Neighbors,
November is a sacred time of year.
A time of Thanksgiving, a time of reflection and connection. A time for family, all kinds of family. The fun and frolic of October has passed and now we enter a time of contemplation. November is also a time of joy and also a time of remembering. What are you thankful for?  What has touched your heart?  How do you share your gratitude?
Can't wait? Read Our PDF Eco Lifestyle & Home News»

Eco Lifestyle and Home News comes to you in its first edition of our Newsletter. The creators of this newsletter are Dianne McKenzie & Cecilie Bodman, real estate associate brokers for Equity New Mexico. We decided to produce a conscious newsletter that has information about some real estate but more about living, playing & working. We also wanted to include our professional friends' expertise as it relates to home, health, well-being, & lifestyle.
The main idea is that we want to communicate quality of being and connect our spheres of influence with other like minds, to a variety of conscious activities & resources in our communities.
In our Eco Lifestyle & Home News we will regularly feature columns from leading professionals with articles on Feng Shui, ghost busting, creating clarity, the journey within, juice recipes for optimum health, cultivating eco communities, finding your inner rock star and finding perfect customers.
Also included as a regular feature are events around New Mexico, a monthly hike experience to get you outdoors, numerology of the month, general real estate news, and favorite real estate listings in Albuquerque, Santa Fe & Taos Ski Valley.        
And as a regular monthly feature, Aeowyn, standard poodle & service dog, shares her favorite November dog treats: "Pumpkin, Zucchini & Carrot Crisps" just in time for the Thanksgiving holidays.
In the upcoming monthly newsletters we will be adding mortgage information & interior design tips & tricks not just for real estate staging but also to help make your house a home.
Stay warm, cozy & full of gratitude! Remember that people you know are still buying and selling homes all year long. Please introduce us to your friends and family for their real estate needs, whether they are considering buying a home or thinking about getting their home sold this winter. Many thanks.
Can't wait? Read Our PDF Eco Lifestyle & Home News»

Gratefully,
Dianne McKenzie, Aeowyn & Cecilie Bodman