Overall Home Sales and Volumes Hold Steady
Overall Home Sales and Volumes Hold Steady
4th QUARTER 2013 CONDO SALES AND PRICES RISE
by Coleen Dearing, 2014 President, Santa Fe Association of Realtors
(Santa Fe, NM – January 17, 2014)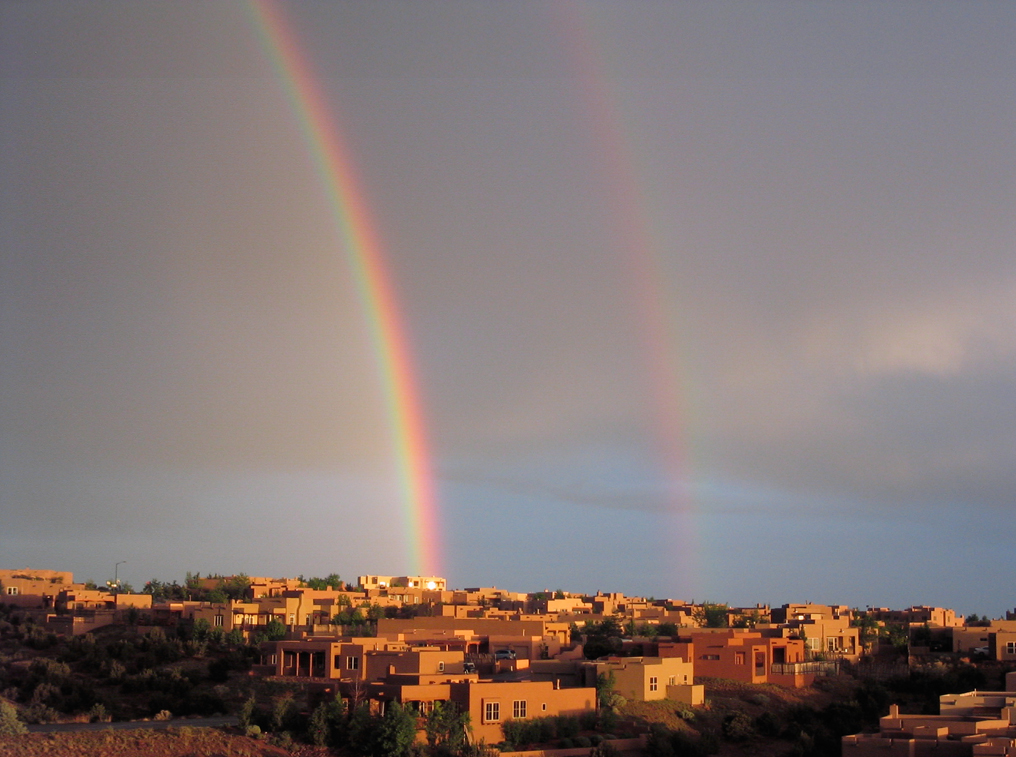 Overall City and County of Santa Fe home sales fell by less than 1% in the 4th Quarter of 2013 compared to homes sales in the same Quarter of 2012.  However, year to date home sales for 2013 ended up over 8% when looking at year to date sales at the same time in 2012.  City and County home sales volumes remained nearly flat at $161.8M in 2012 compared to $164.9M this quarter.  The city median home price rose by 1% from $279,990 in the 4th Quarter of 2012 to $280,100 in the 4th Quarter of 2013.  During this same period, county home prices fell nearly 14% with a median sales price of $440,000 in the 4th Quarter of 2012 compared to $379,000 in the same quarter of 2013. 
Condo and townhome sales increased slightly during the 4th Quarter of 2013 for a total of 100 compared to 98 in the 4th Quarter of 2012.  The median price of condos and townhomes rose by 16% from $255,000 in the 4th Quarter of 2012 to $296,500 in 2013.  Overall land sales in 2013 were mixed with sales up in the county and a drop of 40% in the city compared to the same quarter in 2012.  Likewise, county land sale prices rose by nearly 10% with city land prices up by only 5% when comparing 2012 to 2013.   Inventory of homes for sale went from 1,785 in 2012 to 1,923 in 2013 growing nearly 8% with Days on Market dropping to levels not seen since 2007 during this same period.
"With prices holding steady, sellers are willing to bring more homes onto the market helping to attract buyers," stated Coleen Dearing, 2014 President of the Santa Fe Association of REALTORS®.  "Looking back at the quarter, the federal government shut down likely created some uncertainty depressing sales modestly.  The local weather over holidays may also have impacted the market with Pending Sales dropping a bit as we head into 2014," she added. 
"Generally the market this quarter looked a lot like the market in 2012," said Mrs. Dearing.  "With some positive news as condo and land prices moved up this quarter compared to last year." she added.  "The market outlook remains solid as we head into 2014 with housing affordability at record highs, interest rates under 5%, good inventory, and the stock market up nearly 30% from this same time last year.
The median sales price is determined from only those sales listed on the Santa Fe Association of REALTORS® Multiple Listing Service, which does not include every sale in the area but has been used historically to track trends in the home buying market.
From the Santa Fe New Mexican, Friday, January 17, 2014 By Bruce Krasnow
Santa Fe Realtor Coleen Dearing says homeowners here shouldn't pay attention to the national stories about double-digit home-price gains — this is, after all, the City Different.
Different for 2013 meant a market where prices stabilized and stopped declining — and that puts the coming year on solid ground, with buyers and sellers on more even footing, she said.
"It is so much better than the news we've been getting over the past several years," said Dearing, who is with Coldwell Banker Trails West. "All signs show the market is stabilizing, and some areas are recovering. We just don't want to jinx it all."
Overall home sales in the city and county fell by 1 percent in the fourth quarter of 2013, but total volume in all of 2012 was up 8 percent, according to the Santa Fe Association of Realtors.
The median sales price in the city stood at $279,990, about the same as a year ago, while the county saw more low-end homes sell, pushing the median price down 14 percent to $379,000.
Dearing said the middle market is the most active, and homes from $250,000 to $400,000 can sell quickly if they're priced accordingly.
But she said many sellers are pulled in by articles that group New Mexico and Santa Fe with the fast-appreciating markets of Denver, Texas and even Phoenix, and they can get discouraged about the market price of their home. "They see the national news and think it extrapolates locally," she said.
What has always been true rings even louder today — there is not one national housing market but lots of micromarkets. Santa Fe is still getting the retirees who want to relocate, but home sales to those coming for a job have stalled. "Folks will always keep coming here because it's a great place to live, but people coming here for jobs — that has been stymied," Dearing said.
Some of the same trends have been documented in a report by David Barker, president of Barker Realty.
According to Barker, the 2013 sales year represented the fourth consecutive year of higher sales, with luxury sales of $1 million-plus homes surpassing 100 for the first time since 2008. He also reports:
• 2013 was the first year since 2009 that realized price stabilization (or slight increase) in all market segments.
• 2013 saw land sales increase for the second consecutive year, though they are still way below the 2005 peak.
• The median sales price per square foot decreased for the sixth consecutive year.
• The time on market has dropped to an average of 170 days. That's a 21 percent decrease from 2012 (212 days) and 40 percent below the 289 days in 2011.
But the steady market also is bringing more sellers, and some of them are banks and lenders looking to unload distressed and foreclosed properties. The fourth quarter of 2013, for instance, saw the inventory of homes for sale increase 7.7 percent to 1,923.
Dearing said the community of Eldorado has a normal supply of inventory — about six months, she said, while the supply countywide is about a year, according to association data.
More Information

Median selling price per square foot, Santa Fe city and county:

2002: $150

2003: $161

2004: $188

2005: $199

2006: $217

2007: $231

2008: $214

2009: $190

2010: $184

2011: $172

2012: $163

2013: $150

Source: Barker Realty
Cost of construction in Aldea hangs around $200 – $250 per square foot for custom home with average amenities.– Dianne McKenzie, Associate Broker, Equity New Mexico