Housing Market Update in New Mexico August 2013
Housing Market Update in New Mexico August 2013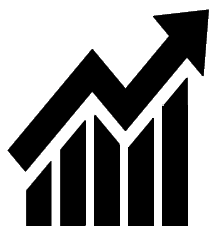 Good news is always good to hear these days and here is some good news! Aldea now has 10 sold homes as of today, 5 pending home sales, 2 Lots sold, 1 Lot pending. There have been over 16 houses that have just recently had a price reduction. If you want the current PDf list just contact me & I will send it to you!
There is an increase of home showings. I toured 10 homes in one day with a client. We saw some amazing properties, some with bonus rooms for crafts, office space, guest spaces or family rooms removed fro the main house. Some of the homes were absolutely the quintessential Santa Fe lifestyle experience & a delight to walk through.
One can imagine entertaining and relaxing under the portals throughout the seasons. Many of these homes have fabulous views. With such quality homes on the market that are relatively new, in excellent condition, and amazing value, they will sell by the end of our tourist season. If you act now, you could be in your home in time before the fall colors start.
Price range of sold vs listing price homes in 2013 in Aldea:

Lots sold in 2013:

Currently on the Market:

Stats set the record for how a home should be priced and determine how quickly it will sell. Priced right, it sells sooner.
The 2013 Second Quarter In New Mexico
The 2013 Second Quarter sales and median prices reported to the Realtors Association of New Mexico (RANM) show an increase over 2011 and 2012 second quarter reports:
4,428 sales were reported in the second quarter of 2013. This tops the 2012 number of 4,063 by 9 percent and the 2011 number of 3,608 by nearly 23 percent.
7,764 sales were reported year-to-date (January through June) 2013. 7,082 sales were reported January through June 2012 and 6,395 sales were reported January through June 2011.
The 2013 Second Quarter median price as reported at $170,000 reflects a small, but steady increase over second quarter median price in 2011 and 2012. The year-to-date 2013 median of $169,000 reflects a similar increase over the past two years. Median price indicates half the properties sold for more and half for less.
"The number of sales for the month of June 2013 is less than 1-percent-less than those reported in June 2012," according to RANM President Cathy Colvin. "Low inventories and an increase in mortgage rates contribute to this slight decrease. The good news for sellers is the June median price of $179,000 is 5 percent higher than the May 2013 median and over 4 percent higher than the June 2012 median."
M. Steven Anaya, RANM CEO adds, "Local economic conditions also play a role in statewide numbers. Our reports show a nearly even break-out of counties showing increases and counties showing decreases in both the number of sales and in median prices."
So it looks like a very good time to buy! Contact me for a tour of Aldea & for a real estate tour in Santa Fe.