Listing Your Home During the Holidays
Listing Your Home During the Holidays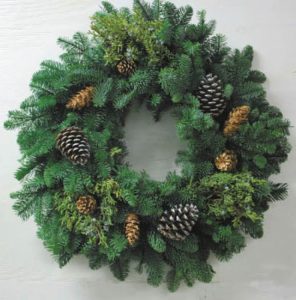 Many sellers take their home off the market during the holidays, if it has not sold during the summer months. Often the seller does not want the interruptions of their personal lives being subject to showings at this time of year. The holiday decorations and scheduled personal events often clash with hoards of buyers coming through.
I have often suggested that keeping a house on the market during the holidays, can work to a sellers advantage, if one sets up the home staging in advance. Scheduling certain days for tours and advance notice can help relieve the pressure on the seller and the realtors.
Here are some reasons I feel are compelling to consider listing your home during the Holidays:
Fewer homes on the market equals less competition. Less inventory equates to higher prices and less negotiations. Springtime always adds more homes on the market, making more competition.
The Holidays are a tourist season. For many realtors in places such as Santa Fe & Taos, tourist are out and about in greater numbers than the shoulder seasons of autumn and early spring.
People are generally happier during the holidays, creating a feeling of kindness, generosity and good will. The New Year brings promise to new beginnings and what better way to start the New Year in a new home!
Holiday decorations evoke emotions and buyers respond to sophisticated decorations. (Think Pottery Barn holiday images). The feelings of shared holidays with family, friends and events add a sense of longing and desire.
Buyers have more time off during the holidays, not just to look at homes, but to dream and re-assess their quality of life.
Holiday buyers are serious buyers. Considering all the obligation one has during the holidays from shopping to entertaining to feasting, buyers who shop for homes are committed to the process.
Tax incentives. Year end bonus can add to a down payment. Closing before years end could have financial benefits.
Settling in for the new year. Planning on remodeling, decorating a new home, or just getting settled in before the summer rush, means time to plan for the coming years changes. What better time to move in than when the world starts to wind down.
Life changes. It happens to all of us. We are on vacation, we are traveling or imagining what life would be like in a different place and the opportunity, circumstance and timing all align and a decision is made to move.
Sellers can take control. Sellers can dictate showing schedule to accommodate serious, pre-qualified buyers, knowing that the competition is lower. If the offer and terms are not working for the Seller, they can hold out until spring.
So, while there may be some inconveniences with listing your home during the Holidays, it is often a very busy time for realtors and the stats for closings show that buyers are viewing homes during the holidays and closing. For me it has been a busy time of year for business.
Happy holidays to all of you Sellers and Buyers. May you enjoy the season and all it has to offer!