The Center for Canine Behavior Studies & LoveAnimals.org Gift of Life Campaign
The Center for Canine Behavior Studies & LoveAnimals.org Presents:
The Gift of Life Campaign

If you love dogs like we do, we are asking you to visit http://www.loveanimals.org/a-human-canine-study.html, watch the video and make a Gift of Life contribution to help launch the Animal Ownership Interaction Study, a Tufts University administered human-canine study that will contribute to saving the lives of millions of dogs. 
The Study's two investigators, Dr. Dodman at Tufts Cummings and Dr. Serpell at UPenn are recognized as two of the world's leading animal behaviorists.  They believe the results of their Study—among many things—will help reduce the annually killing of up to 1.5 million dogs a year—in the US alone.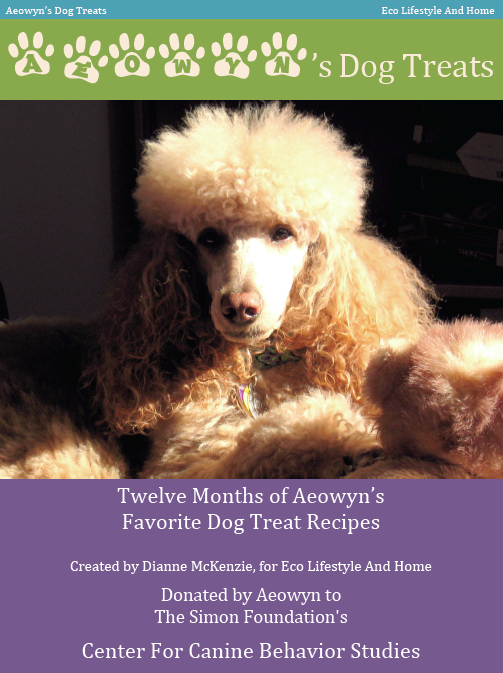 Let's Get Cooking: For a donation to the study of $60 or more, you will receive Aeowyn's Canine Treat Recipe Portfolio (electronic version, so you, too, can pass on the love!) That's 12 months of treat recipes with techniques, tips, ingredients, photographs & more.
Please also consider participating as a citizen scientist in their on-line Study with thousands of dog owners the world over.  Please pass this message on to everyone you know who loves dogs; and ask them to visit http://www.loveanimals.org/a-human-canine-study.html
Any dog owner in the world can participate in the on-line Animal Ownership Interaction Study by anonymously completing an initial survey of about 93 questions. Every six months Study participants may be asked to answer additional questions. The Study will run for two years.
A final goal of the Study will be to publish the findings in high impact scientific journals, particularly the ones that support open-access publishing, such as PLoS One and Preventive Veterinary Medicine, and to disseminate globally their findings to animal welfare organizations, veterinarians, and animal professionals in training and behavior.
We hope you will join like-minded citizen scientist volunteer dog owners from around the world and participate in the Animal Ownership Interaction Study.
Participation is free but requires you to register for membership at the Center For Canine Behavior Studies' website: http://centerforcaninebehaviorstudies.org