Eco Lifestyle And Home News – April 2020
Eco Lifestyle And Home News – April 2020


Dear Friends, Clients, Business Associates and Neighbors,
April 2020 marks the fortieth edition of Eco Lifestyle and Home Newsletter produced by Kachina Mountain Realty. We offer Real Estate & Lifestyle news in the email newsletter covering Santa Fe, Taos Ski Valley, Taos County and beyond.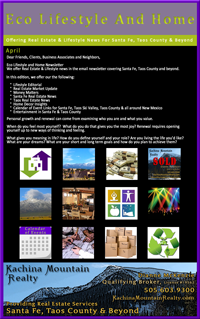 In this edition, we offer the following:
COVID-19 UPDATE
Lifestyle: Emergence
Real Estate Market Update
Money Matters
Santa Fe Real Estate News
Taos County Real Estate News
Home Decor Insights –
Sierra Updates!
Calendar of Event Links for Santa Fe, Taos Ski Valley, Taos County & all around New Mexico
Entertainment Links for Santa Fe, Taos County & around New Mexico
---
COVID-19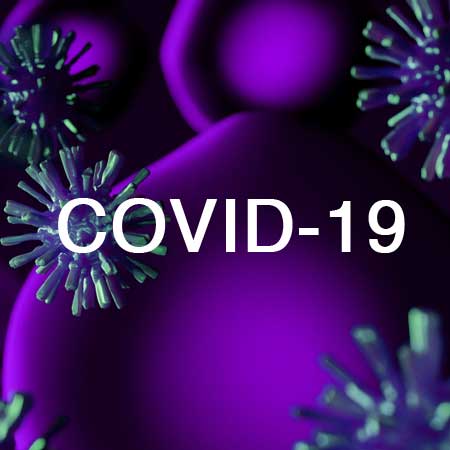 Real Estate in the Era of COVID-19
The real estate market is in flux and nobody knows what is going to happen with this pandemic and how it is going to effect all of us. The "stay-at-home" suggestions will negatively effect mass numbers of people in all service industries across all socio-economic sections of our society.
Together, we find ourselves in an extraordinary situation with COVID-19. In the past few weeks, things have moved very quickly, and this pandemic is affecting all of our communities, our families and our very way of life. This is a very difficult and unprecedented and we all are grappling with the health and economic pain caused by the coronavirus pandemic. We all need to be comforted when life gets as challenging as it is right now.
The New Mexico Governor's office has classified real estate services as "essential" and that allows us to continue working to service our clients.
Kachina Mountain Realty is taking precautions to keep ourselves and our clients safe. For the last couple of weeks, out of concern for health and safety, we have promoted online virtual solutions using technology such as Zoom meetings along with virtual tours, as well as FaceTime and Facebook Live streaming.
At Kachina Mountain Realty, we have updated our business protocols:
Expanded the use of virtual walk-throughs, virtual tours and showings of real estate through digital means with tech-driven alternatives.
Created a package for sellers and buyers that includes the use of protections during physical showings by providing gloves, masks, booties, sanitizing wipes & more.
We have implemented a digital policy that all contracts and signatures executed via encrypted signings by using Authentisign for closing documents, delivered by email.
We are eliminating or reducing paper brochures and documents to prevent unnecessary transmission risks & to protect our environment by making PDF's available.
We have successfully closed properties where buyers have only toured properties virtually without being physically in the home. Virtual tours can happen throughout the buying/closing process, such as with home inspections.
Regardless of whether you are a seller or buyer, right now might be the time you need to make a major lifestyle change and we are here to serve you during this transition.
Even though the news changes every hour and we are distancing ourselves physically, let's please stay in touch with one another and offer each other the necessary support.
Together, we have weathered incredibly dire circumstances before—9/11, the Great Recession, and now COVID-19. We will get through it by sharing the latest information and following the best protocols for health and safety for all of us.

I am wishing you, your loved ones, and your communities strength and health during this uncertain time.

Stay safe and healthy – we have a ways to go but we will get through this together.
Thinking of you, wishing you hope in the midst of change, comfort in the midst of challenges.

We are here to help you,
Dianne McKenzie
We would like to hear from you.
What are your needs? How can we help you?
Resources & Links:
CORONA VIRUS
---
Lifestyle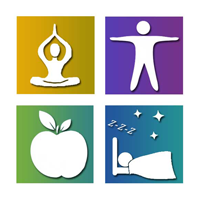 Growth
"Personal growth includes activities that improve awareness and identity, develop talents and potential, build human capital and facilitate employability, enhance quality of life and contribute to the realization of dreams and aspirations." – Wikipedia
Personal growth includes the following activities:
| | |
| --- | --- |
| | identifying or improving potential |
| | building employability or human capital |
| improving or learning new skills | enhancing lifestyle or the quality of life |
| | building or renewing identity/self-esteem |
| | |
| developing strengths or talents | initiating a life enterprise or personal autonomy |
| | defining and executing personal development plans |
| | improving social abilities |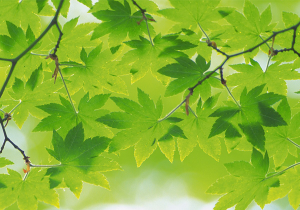 So how do we go about realizing what's truly important to us? How do we open that magical door that will show us the way to personal growth and success?
Explore your inner world: look at what the baggage, habits, emotions, and environment are that are keeping you from your goals.
Establish clear objectives: goals should identify what areas you want to change, how you will change them, and the ultimate outcome you want to achieve.
Take action: specify steps you need to act on the world in the present and to give alternative actions that counter your old baggage, habits, emotions, and environment.
Develop the 3 P's: Patience, change takes time. Persistence, means you must keep vigilant in your journey to change. Perseverance, is the ability to overcome setbacks and maintain motivation and confidence in the face of periodic failures and disappointment.

Sometimes growth is like a radish, quick process from sprouting to harvesting and other times it is like asparagus, where it will take a couple of seasons before you will harvest the results.
Thank you for reading our newsletter & feel free to pass it on to other kindred spirits. ~ Dianne McKenzie
---
Real Estate Market Update

The possibility of a recession is uncertain, but that doesn't mean it's necessarily a bad time to buy or sell a home.
For buyers, the good news is that interest rates for mortgages is very low. While listings will become more scarce, there are less buyers out shopping for a home, right now.
For sellers, this means, less competition in selling your home, interest rates being low, attracts more potential buyers. If it is time for you to sell, regardless of the world news, I have some creative suggestions that I can implement to sell your home during these unsettling times. ~Dianne, Read more»
Resources for homeowners that may be of interest to you or someone you know:
Homeowners who are adversely impacted by this national emergency may request mortgage assistance by contacting their mortgage servicer.
Foreclosure sales and evictions of borrowers are suspended for 60 days.
Homeowners impacted by this national emergency are eligible for a forbearance plan to reduce or suspend their mortgage payments for up to 12 months.
Credit bureau reporting of past due payments of borrowers in a forbearance plan as a result of hardships attributable to this national emergency is suspended.
Homeowners in a forbearance plan will not incur late fees.
After forbearance, a servicer must work with the borrower on a permanent plan to help maintain or reduce monthly payment amounts as necessary, including a loan modification.
Real Estate Market Opinions from the online journalists:
"In economic downturns and stock market volatility, real estate has historically offered a stable shelter for wealth."
"Zillow conducted a study on housing during previous pandemics and concluded that while home sales dropped dramatically during the pandemic, home prices stayed about the same or suffered a slight decrease. This makes intuitive sense because it's harder for prices to change when there are few transactions. In short, previous pandemics have simply put the housing market on pause."
"Prospects of a looming recession as a result of the economic effects of the virus may also push home buyers onto the sidelines."
"In Houston, Texas, "currently, most of the market is in a state of shock or denial, the first two of the seven stages of grief," says Paige Martin, Keller Williams broker and team lead with Houston Properties Team. She added that in some neighborhoods, multiple offers keep streaming in."
"Meanwhile, across the U.S., some sellers continue to invite private tours. Others prefer to keep strangers away, adopting virtual alternatives to show their properties."
"Typically the housing market isn't tied to swings in the stock market, because people don't buy houses purely as an investment. Housing is a basic need, and the decision to buy one is usually prompted by entering a new stage of life."
"A newly married couple is moving in together and is buying a house. A couple is having a kid and needs more space to accommodate the baby so they buy bigger house. Empty nesters have more house than they need after their kids go to college, so they downgrade to a smaller house."
"A stock market correction doesn't change these circumstances for people. Even in full-blown recessions, the housing market is incredibly durable. In some previous recessions home prices have actually gone up."
"Another thing to consider is that as the stock market drops, investors look for safer places to park their wealth, hence the bond market going up. The stock market drop can have the same effect on the housing market. Roofstock, a platform investors use to buy and sell single-family rental properties, has seen huge spikes in web traffic since the outbreak of the virus, as global investors look for less volatile investment options."
Staying up-to-date on the news will help inform your decisions to buy or sell at this given time. We are here to help you market your property or help you find the right property for you. Do not let the events during this time stress you out, take time for yourself, keep calm and together we will get through this challenging time.
---
Money Matters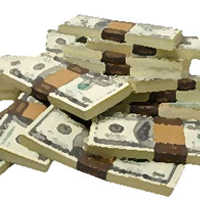 Francis Phillips has moved to Benchmark Mortgage because of their wide-array of loan products to meet his clients' unique mortgage needs.
SAME AWARD WINNING Processing team offering smooth, on-time closings!
GET UP TO $700.00 OFF OF CLOSING COSTS THROUGH 04/30/2020.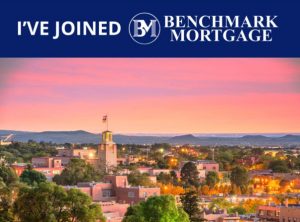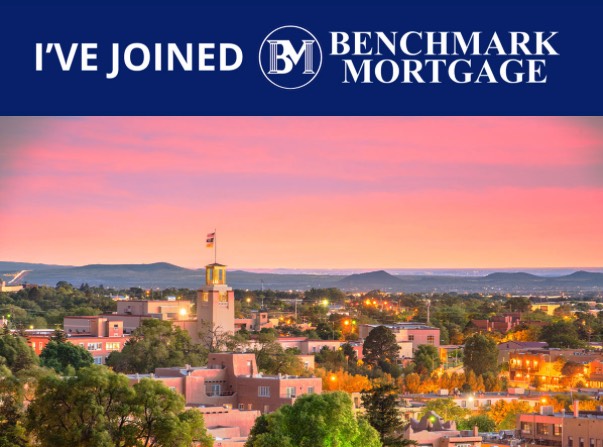 Call me to discuss our new:
Jumbo Programs up to $5,000,000
Self-Employed Bank Statement Program
Renovation Loans
Asset Based Lending
Doctor Loans
Expert in Retiree Home Lending
And more!
Francis Phillips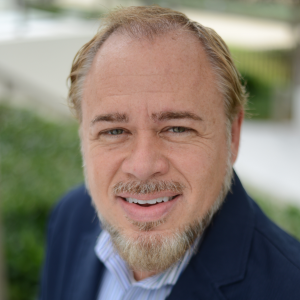 Sr. Mortgage Loan Originator | NMLS# 193642
35 Mescalero Trail, Santa Fe, NM 87505
MAILING ADDRESS:
1000 Cordova Road PMB 934, Santa FE, NM 87505
Direct: 505-982-3400
Cell: 505-690-7251
---
Santa Fe Real Estate News
Aldea Stats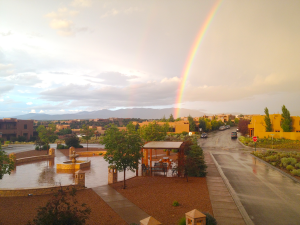 2020 Stats: Sold, Pending, Listed
SOLD: 12 Homes, DOM 69 | 0 Lots, DOM 0
PENDING: 3 Homes | 0 Lots
LISTED: 10 Homes, Avg $551,150 | 5 Lots, Avg $71,200
Aldea de Santa Fe consists of 345 acres, with 205 acres of perpetual open space with 13 miles of walking trails, basketball & tennis courts, community center, (which offers yoga classes, exercise equipment & gathering space for events), a local cafe, superbly located in the high-value northwest corridor of Santa Fe County, with easy access to Highway 599, all just 10 minutes from downtown Santa Fe.
Current Listings April 1, 2020: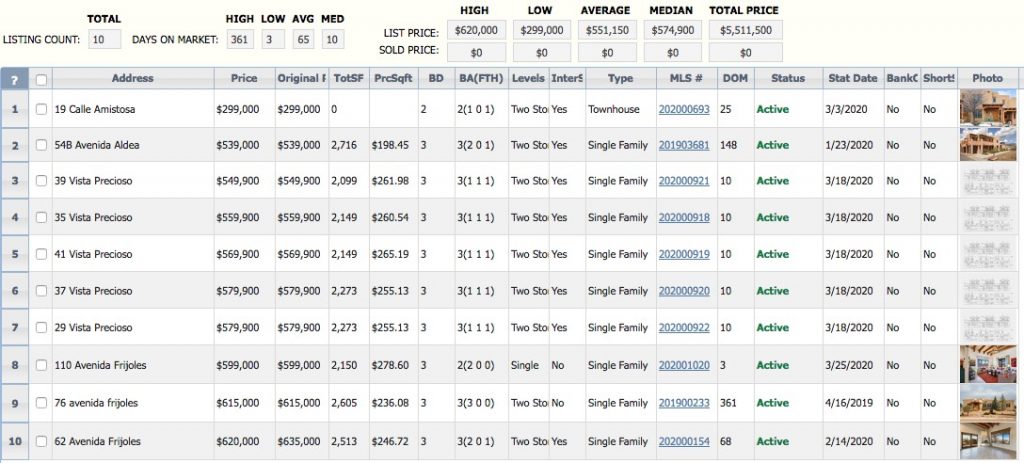 ---
Las Campanas Real Estate News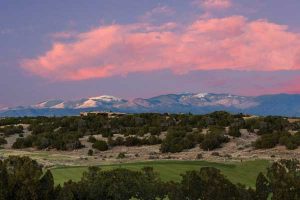 2020 Stats: Sold, Pending, Listed
SOLD: 13 Homes, DOM 202 | 7 Lots, DOM 142
PENDING: 9 Homes | 20 Lots
LISTED: 27 Homes, Avg $2,066,925 | 66 Lots, Avg $191,957
Sales increased in Las Campanas in 2019 for homes (61) vs 2018 (56) and land sales increased in 2019 (44) vs 2018 (43). New inventory of lots and newly built homes have boosted sales in 2019.
Las Campanas Realty recently shared that 2018 was a record year in terms of sales and average sale prices since the downturn a decade ago for both the developer and the overall community. Average home prices for resales (excluding new construction) increased 9%, while average homesite prices increased 12.5% for the overall community and 15% for the developer. The demand for many to find the perfect location to enjoy the best four-season weather in the nation, a world-class private club and a special city that is recognized for its rich culture and diverse art community, makes Santa Fe the perfect fit. "Many buyers this year were already sold on Santa Fe and Las Campanas. They just needed to find the perfect site within the Las Campanas community," says Jonathan Bartlett, VP of Sales for Las Campanas Realty.
Las Campanas is the only luxury master-planned community in Santa Fe. Stretching across 4,700 acres surrounded by pristine high desert, the community is comprised of exclusive neighborhoods. Las Campanas is also home to The Club at Las Campanas, where members can enjoy two award-winning Jack Nicklaus Signature golf courses, the 46,000 square foot Hacienda Clubhouse, a peerless Equestrian Center and the Fitness & Tennis Center, which includes a luxurious spa.
There are currently 27 homes for sale in Las Campanas.
4 Homes under $1,000,000
23 Homes over $1,000,000
There are currently 66 Lots for sale in Las Campanas.
19 Lots under $100,000
47 Lots over $100,000
Let me take you on a tour in Las Campanas!
---
Marketing Properties, Not Just Listing Properties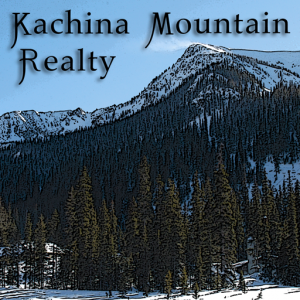 If you are thinking of selling your property, why not list it with a realtor who will market the property, not just list it in the MLS? By actively marketing your property, the property gets the most exposure to other realtors and to the general public through online blogging, email campaigns & the typical MLS exposure.
Call me, Dianne, 505.603.9300, to discuss your property needs, or for a tour of Lots & Homes in Aldea, Las Campanas and the Santa Fe region. Taos Office: 575.776.7576
Visit the website for Santa Fe information: RealEstatePropertiesSantaFe.com
Visit the Kachina Mountain Realty company main website: KachinaMountainRealty.com
---
Taos Real Estate News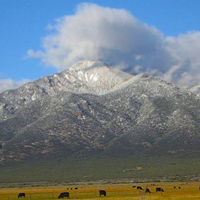 2020 Stats: Sold, Pending, Listed
*SOLD: 31 Homes, DOM 193 | 12 Lots, DOM 269
*PENDING: 30 Homes | 9 Lots
*LISTED: 136 Homes, Avg $621,201 | 217 Lots, Avg $160,742
* Areas tracked:
Lower North, Upper North, West North, Town of Taos, Taos Ski Valley, South West, South East
See map for areas »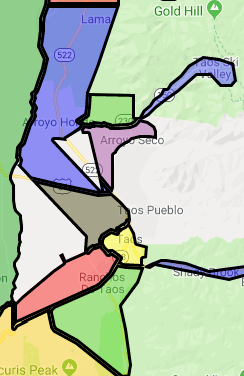 I receive inquiries almost daily from out of town buyers who are researching homes in the Taos area. These buyer profiles are looking to live in a safe community, with a country atmosphere, small homes, with flexible spaces. They are wanting to move to the area, but can't find the properties that offer amenities that don't include huge HOA fees. They want walking trails, localized eateries, a small grocery store, community activities and a sense of neighborhood. The are either downsizing their home and retiring or wanting a second home. They are wanting to go smaller, but the quality of their lifestyle and home features are upscale. "Does such a community even exist?" they ask.
In the coming months, I will be featuring such a community.
If you have been thinking about selling your home, now is probably a good time. Inventory is low and the demand for quality homes is up.
If you been looking to buy a home, you are probably frustrated with the lack of quality homes on the market at any price point.
Call our Taos Office: 575.776.7576
---
Home Decor Insights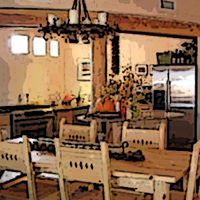 Keep Your Home Safe From COVID-19
You might already know most of this information, but it is important to follow these guidelines to help stay safe.
The CDC urges individuals to take these measures to protect themselves and others:
Wash your hands frequently with soap and water for at least 20 seconds. If soap and water aren't available, use an alcohol-based hand sanitizer.
Avoid touching your eyes, nose, and mouth with unwashed hands.
Practice social distancing by staying out of crowded places, avoiding group gatherings, and maintaining distance (approximately 6 feet) from others when possible.
Avoid close contact with anyone who is sick.
Stay home if you have a fever, cough, shortness of breath or any other cold or flu-like symptom.
Clean and disinfect frequently touched objects and surfaces.
Cover your mouth and nose with a tissue when you cough or sneeze, or cough or sneeze into your sleeve.
All households
Clean hands at the door and at regular intervals
Create habits and reminders to avoid touching their face and cover coughs and sneezes
Disinfect surfaces like doorknobs, tables, and handrails regularly
Disinfect all deliveries, mail & items brought from the outside, including the grocery store. Disinfect while outside, BEFORE you bring in any packages inside your home
Increase ventilation by opening windows or adjusting air conditioning
Make your own face masks to use when in public in order to save face masks for those working with patients
Households with vulnerable seniors or those with significant underlying conditions
Significant underlying conditions include heart, lung, kidney disease; diabetes; allergies & asthma; and conditions that suppress the immune system
Have the healthy people in the household conduct themselves as if they were a significant risk to the person with underlying conditions. For example, wash hands frequently before interacting with the person, such as by feeding or caring for the person
If possible, provide a protected space for vulnerable household members
Ensure all utensils and surfaces are cleaned regularly
Households with sick family members
Give sick members their own room if possible, and keep the door closed
Have only one family member care for them
Consider providing additional protections or more intensive care for household members over 65 years old or with underlying conditions
Stay safe everyone and let me know how I can help you.

For ideas on decorating with autumn in mind, check out Pinterest and explore a whole new way to spend your time online and check out my Pinterest page: KachinaRealty Happy pinning!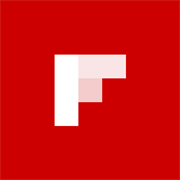 While you are surfing the "net" check out Flipboard for a variety of news and lifestyle reading.
---
Sierra
iCFO, (in-training Chief Fun Officer)
silver standard poodle puppy

Sierra: March 1-31, 2020
Sierra & her litter mates are 12 months old as of March 18, 2020. We celebrated their birthdays using Zoom Meeting and posted the event on our private Facebook page. The 5 out of 8 guardians had fun being virtually together and sharing our puppies on their birthday. I made "pup cakes" to add to the festivities.
I weigh & measure Sierra once a month, so here are her stats. She has not gained any weight since November 18, and she has not grown taller since last month, same girth & neck as in December: collar: 14″, girth: 22″, height to shoulder: 24″ weight: 32lbs.
Sierra came into heat on March 13, 2020, so she is now a "lady". It has been an adventure, as her eating habits have slowed down, she naps more and is even more cuddly than before. It is hard to believe that a dog can become more affectionate than she was prior, but she now is super-duper cuddly and loves being close to us.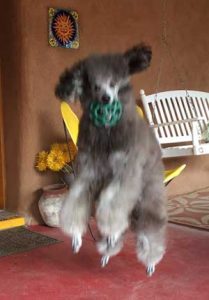 Sierra still does not have much interest in food & is becoming quite the fussy eater. One day she will eat something, the next day not so much. She was on her raw diet from the time we brought her home, but now, she just wants kibble, so Fromm Puppy is what she will eat. It is still a raw diet with grains & veggies. We supplement with Dr. Marty's raw freeze dried. I have tried cooking, chicken, ground beef, adding Dr. Harvey's premix and she eats it once or twice then won't eat it again. From what her litter mate, Birdie, has gone through (Birdie just completed her heat cycle first), Sierra will most likely follow suit and start eating more after her heat cycle has ended, gaining some weight, hopefully.
Now that the COVID-19 has curtailed our activities, the 3 of us are staying at home, enjoying being together. We will get back to socializing, going to "down town Taos" and meeting people, making friends, once our stay-at-home order is over. Since none of us knows how long this will be, we are content to be hermits. Training and ball activity remains the same, just with our immediate household. We will make trips out to the ranch periodically as there are not a lot of people roaming the ranch, making social distancing easy to do.
Sierra brings us so much joy. It is amazing to experience how this 32lb bundle of fluff gives us both an incredible amount of love. We are not practicing social distancing with the 3 of us! Is all cuddle, cuddle, cuddle here in Taos.
Here is the photo link: Sierra March 2020 »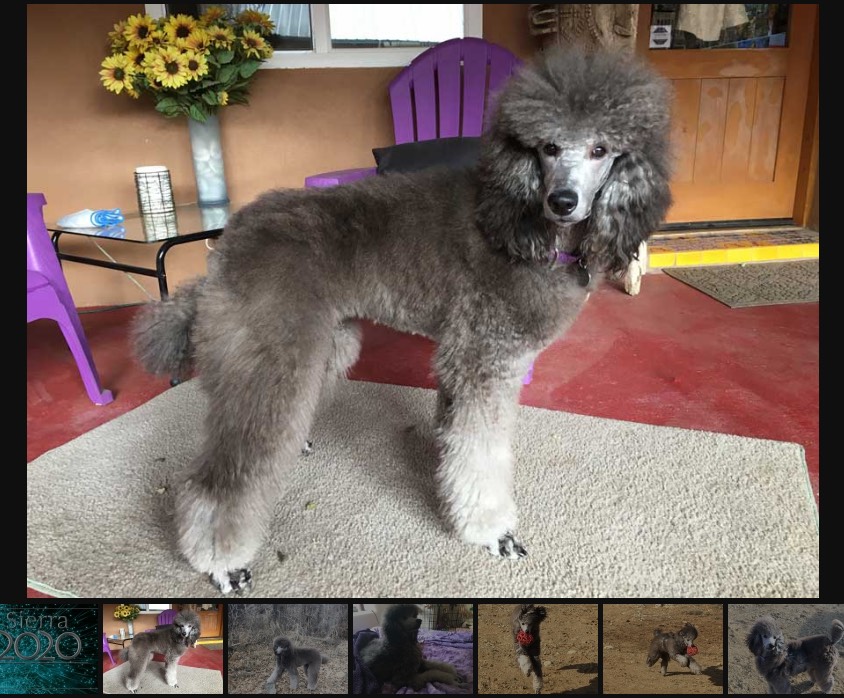 Sierra's web page:
www.diannemckenzie.com/sierra
More photos will be continually posted on her own web page, so check back monthly, as we chronicle her life with us!
---
Calendar of Events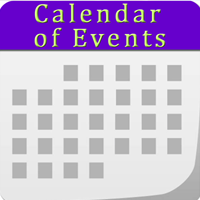 New Mexico has long been a center for arts, culture, classes and gourmet food. With such a strong art market, there are hundreds galleries to explore and experience, along with a wide selection of thriving restaurants. Our Museums feature culture, history and traditions of the region and the world. Santa Fe, Taos County and beyond have something scheduled every day & night of the week, all year long.
---
Entertainment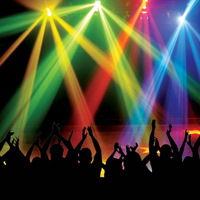 If there's one thing you can count on when spending time in New Mexico, it's the treasured experiences and wide selection of entertainment: music venues, great sporting events, theatrical and musical entertainment as well as year-round festivals.
From festivals, music concerts and dance performances to theatrical offerings by local and touring groups, the performing artists work hard to keep its locals and visitors entertained by both New Mexico performers and acclaimed stars from around the world.
---
About Kachina Mountain Realty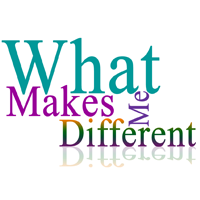 I am passionate about real estate development. I consider myself a "Dream Maker", and strive to help my clients manifest their dreams and lifestyle goals.
I believe that, "…the dreams which accompany all human actions should be nurtured by the places in which people live and work".
To promote this possibility, I encourages my clients to develop and share their dreams and lifestyle goals as part of the process of selling, buying or investing in property.
I have over thirty years of business experience as an executive producer, web architect, social media marketer, business developer, architecture assistant, real estate marketing developer and real estate consultant.
I am a licensed real estate qualifying broker for Kachina Mountain Realty & an accredited ACRE® real estate consultant. I have worked in the Santa Fe & Taos real estate market for years. I specialize in working with buyers and sellers who are looking for a solid real estate investment.
Contact me, Dianne McKenzie, for your real estate transactions & let me help you manifest your dreams!
I am readily available by cell phone, text, (505.603.9300) & email. I return calls promptly, seven days a week!
Taos Office: 575.776.7576
---
Go Green:

Recycle This E-Newsletter!
After you've enjoyed our Eco Lifestyle and Home newsletter, please recycle it by emailing it to a family member, friend, neighbor or coworker!
---