Eco Lifestyle And Home News – December 2022

Dear Friends, Clients, Business Associates and Neighbors,
December 2022, marks the 80th edition of Eco Lifestyle and Home Newsletter produced by Kachina Mountain Realty. We offer Real Estate & Lifestyle news in the email newsletter covering Santa Fe, Taos County and beyond.
In this edition, we offer the following: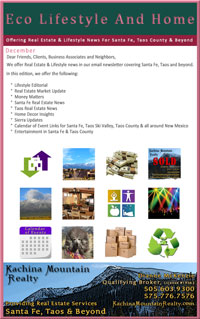 Lifestyle: Generosity
Real Estate Market Update
Santa Fe Real Estate News
Taos County Real Estate News
Home Decor Insights
Sierra Updates!
Calendar of Event Links for Santa Fe, Taos Ski Valley, Taos County & all around New Mexico
Entertainment Links for Santa Fe, Taos County & around New Mexico
---
Lifestyle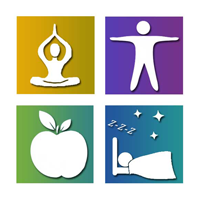 Generosity
"The virtue of giving good things to others freely and abundantly."
It's that time of year again, the season of giving. There are so many ways to practice generosity. Saying thank you and showing gratitude are two very important ways to be generous with your words and actions.
Generosity is a learned character trait that involves both attitude and action.
Generosity is a basic, personal, moral compass to life.
Generosity involves giving to others those things that are good for others.
Generosity always intends to enhance the true wellbeing of those to whom it gives.
Generosity gives: money, possessions, time, attention, aid, encouragement, emotional and availability.
Generosity is a virtue, to practice it for the good of others also means that doing so achieves one's own true, long–term good as well.
Generosity is in people's genuine enlightened self-interest to learn and practice.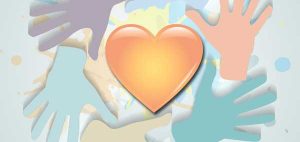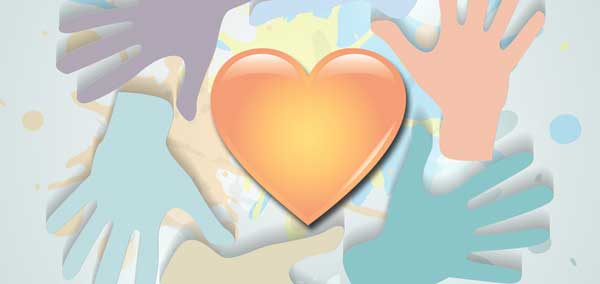 Guidelines for Generosity

1. Give enough so that it is meaningful and useful, and give to people who you think will use it wisely, not those who will squander it.
Someone who gives without worrying about whether the money will be spent wisely may still be considered generous, but may not be acting 'well'. Giving generously is about helping to meet the needs of others. Knowing that someone is going to spend the money on drink or drugs is not helping to meet their needs.
2. Do not give so much that you cannot meet your own needs
It is especially important not to give so much that you are in danger of enriching someone else at your expense.
3. Be gracious in accepting the appropriate gifts of others
Always be gracious in accepting gifts from others.
4. Generosity is not about personal gain
It is particularly important to ensure that you never exploit others for personal gain.
I am very grateful to all our readers who throughout the past 11 years, have encouraged me to continue with our newsletter and who have enjoyed the articles. All of your support has been so appreciated and I dedicate this edition to our readers.
Thank you for reading our newsletter & feel free to pass it on to other kindred spirits. ~ Dianne McKenzie & Sierra
---
Real Estate Market

Morgan Stanley slashes its U.S. housing market outlook—here's where it sees the home price correction going in 2023
On a national basis, home prices fell 1.3% between June and August. That marked the first decline measured by the lagged Case-Shiller National Home Price Index since 2012.
It's more than just a small dip, it's a trajectory shift. At least that's according to the latest forecast produced by the economics team at Morgan Stanley.
This year, Morgan Stanley expects U.S. home prices, as measured by the Case-Shiller Index, to finish with a year-over-year increase of 4%. But when considering that the Case-Shiller Index was up 8.9% through the first six months of 2022, that means Morgan Stanley expects U.S. home prices to fall by around 5%—including the 1.3% dip between June and August—in the second half of 2022.
The home price correction won't stop there. Morgan Stanley expects U.S. home prices, as measured by the Case-Shiller Index, to fall another 4% in 2023. In total, the Wall Street bank expects home prices to fall around 10% between June 2022 and the bottom in 2024. (Previously, Morgan Stanley had been predicting a 7% peak-to-trough decline in U.S. home prices).
The last housing correction, which saw U.S. home prices fall 27% between 2006 and 2012, was anchored by high unemployment, "pressurized" affordability, shady mortgage products, and a supply glut. This time around, we just have what Fortune calls "pressurized" affordability: Frothy home prices coupled with spiked mortgage rates.
"The median price of existing home sales is up 38% since March 2020. Mortgage rates are up over 300 bps [3 percentage points] in the past eight months, the first time we have seen anything like that since 1980/81. The combination of the two has caused affordability to deteriorate faster than at any point in our time series," write Morgan Stanley researchers.
Heading forward, three levers can help to "depressurize" affordability, according to the bank. First, if inflation decelerates and financial conditions loosen, that would in theory push mortgage rates lower and thus improve affordability. Second, rising incomes (which are up 4.4% year-over-year) could improve affordability. Third, home prices continuing to fall would help to "depressurize" affordability. As long as affordability remains "pressurized," Morgan Stanley expects that third lever to get pulled.
---
Santa Fe Real Estate News
Aldea Real Estate Stats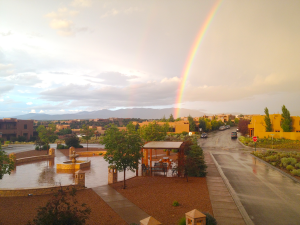 SOLD: 21 Homes, DOM 18 | 1 Lots, DOM 193
PENDING: 2 Homes | 1 Lots
LISTED: 4 Homes, Avg $898,750 | 1 Lots, Avg $90,000
Aldea de Santa Fe consists of 345 acres, with 205 acres of perpetual open space with 13 miles of walking trails, basketball & tennis courts, community center, (which offers yoga classes, exercise equipment & gathering space for events), a local cafe, superbly located in the high-value northwest corridor of Santa Fe County, with easy access to Highway 599, all just 10 minutes from downtown Santa Fe.
Aldea Listings:

Sold 15 Calle Amistosa in Aldea | Santa Fe, New Mexico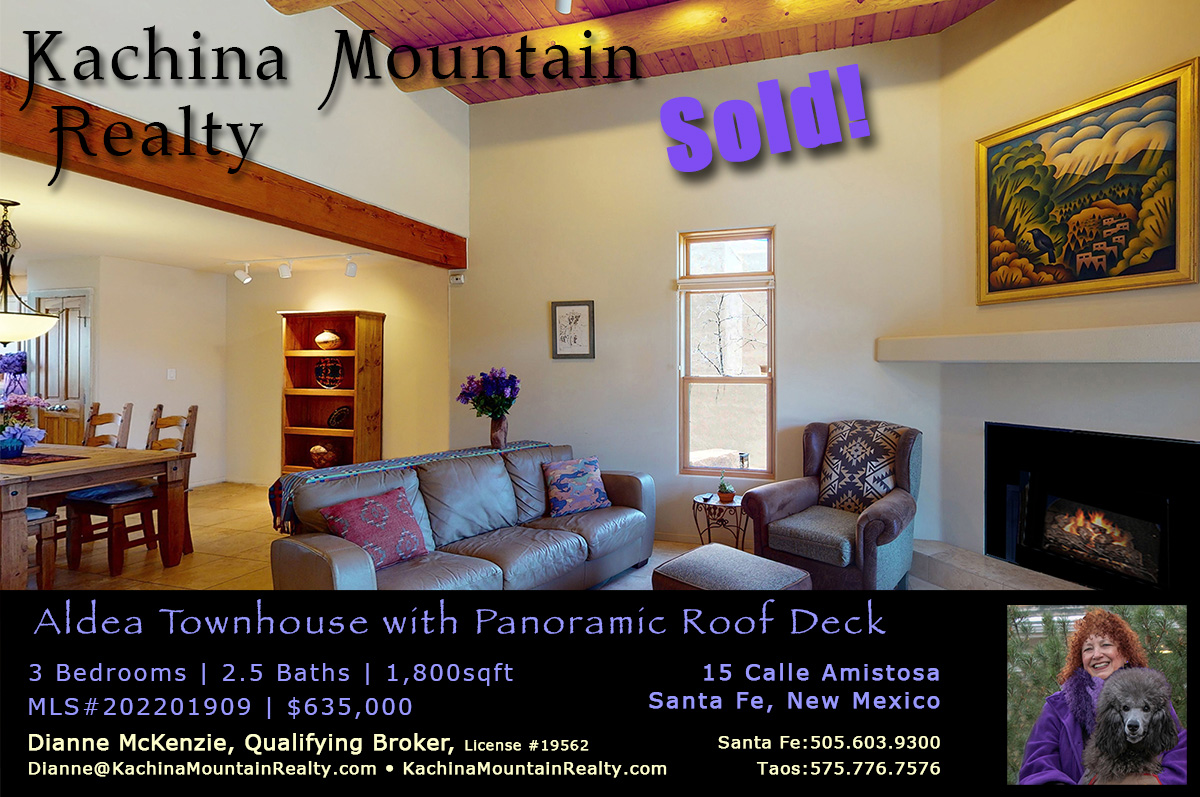 ---
Las Campanas Real Estate Stats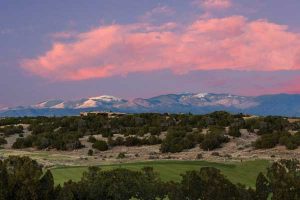 2022 Stats: Sold, Pending, Listed

SOLD: 44 Homes, DOM 51 | 15 Lots, DOM 318
PENDING: 19 Homes | 1 Lots
LISTED: 22 Homes, Avg $2,432,000 | 33 Lots, Avg $279,313
Las Campanas is the only luxury master-planned community in Santa Fe. Stretching across 4,700 acres surrounded by pristine high desert, the community is comprised of exclusive neighborhoods. Las Campanas is also home to The Club at Las Campanas, where members can enjoy two award-winning Jack Nicklaus Signature golf courses, the 46,000 square foot Hacienda Clubhouse, a peerless Equestrian Center and the Fitness & Tennis Center, which includes a luxurious spa.
There are currently 22 homes for sale in Las Campanas
0 Homes under $1,000,000
22 Homes over $1,000,000
There are currently 33 Lots for sale in Las Campanas
3 Lots under $100,000
30 Lots over $100,000
Let me take you on a tour in Las Campanas!
---
Marketing Properties, Not Just Listing Properties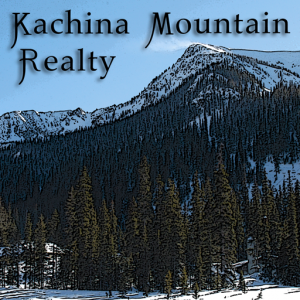 If you are thinking of selling your property, why not list it with a realtor who will market the property, not just list it in the MLS? By actively marketing your property, the property gets the most exposure to other realtors and to the general public through online blogging, email campaigns & the typical MLS exposure.
Call me, Dianne, 505.603.9300, to discuss your property needs, or for a tour of Lots & Homes in Aldea, Las Campanas and the Santa Fe region. Taos Office: 575.776.7576
Visit the website for Santa Fe information: RealEstatePropertiesSantaFe.com
Visit the Kachina Mountain Realty company main website: KachinaMountainRealty.com
---
Taos Real Estate News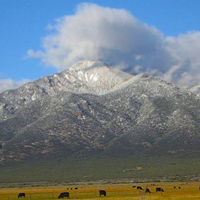 2022 Stats: Sold, Pending, Listed

*SOLD: 215 Homes, DOM 121 | 105 Lots, DOM 305
*PENDING: 28 Homes | 33 Lots
*LISTED: 65 Homes, Avg $687,078 | 147 Lots, Avg $212,329
* Areas tracked:
Lower North, Upper North, West North, Town of Taos, Taos Ski Valley, South West, South East
See map for areas »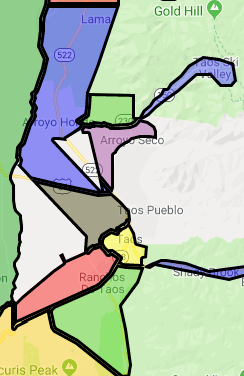 Taos is very different than Santa Fe in many ways. With a population of 5,763 people and many surrounding neighborhoods, Taos is the 39th largest community in New Mexico. The greater Taos area is made up of several unincorporated areas and neighborhoods that separates out as if they were their own destinations or towns. Unincorporated areas around Taos have distinctive names that represent the ancient traditions of naming a place for a stream or topographic feature. Arroyo Hondo, Arroyo Seco and El Prado are all such places. These are not towns and have no political jurisdiction, they are simply places that help folks zero in on a very specific neighborhood. Within Taos itself are many such neighborhoods that may comprise no more than six "blocks."
Selling real estate in Taos county is challenging for sellers, buyers and realtors, as the typical closing time for a property averages 90+ days, compared to under 30 days in Santa Fe. I have closed properties in Santa Fe under 20 days. There is a shortage of title companies which the realtors can work with in Taos. The back log of properties waiting to close often creates buyers to back out and leave the sellers in the same cycle for closing when the next offer comes in. Many buyers become frustrated as their lenders charge additional hold fees or back out all together. Below are some statistics that highlight the problem.
Pioneer Title
As of August 26, 2022, Pioneer Title has opened an office in Taos at 204 Paseo del Pueblo Norte, Suite A, Taos NM 87571, telephone: 866-294-4100. It remains to be seen if closing times will shorten in the coming months, but it is progress for realtors as well as sellers and buyers in Taos County.
I receive inquiries almost daily from out of town buyers who are researching homes in the Taos area. These buyer profiles are looking to live in a safe community, with a country atmosphere, small homes, with flexible spaces. They are wanting to move to the area, but can't find the properties that offer amenities that don't include huge HOA fees. They want walking trails, localized eateries, a small grocery store, community activities and a sense of neighborhood. They are either downsizing their home and retiring or wanting a second home. They are wanting to go smaller, but the quality of their lifestyle and home features are upscale. "Does such a community even exist?" they ask.
In the coming months, I will be featuring such a community.
If you have been thinking about selling your home, now is probably a good time. Inventory is low and the demand for quality homes is up.
If you been looking to buy a home, you are probably frustrated with the lack of quality homes on the market at any price point.
Call our Taos Office: 575.776.7576
---
Home Decor Insights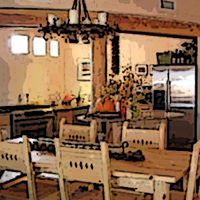 The Holidays
My favorite time of year is in full swing. Autumn has settled in and snow now caps all the horizontal surfaces. I have changed out the autumn decor to winter garland, decorated our 3 narrow leaf cotton wood trees with colorful ornaments, as well as changed the scents in the aroma therapy diffusers to reflect the season.
Decorating for the seasons makes daily life less ordinary, by pulling the outside into the inside, brings me closer to nature. From my desk & office I can look out the windows to a changing landscape of snow, bare trees and evergreens.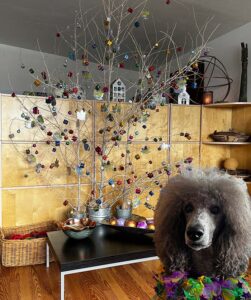 I love seasonal decorating, as it can change the mood of ones home. My home is also not for sale, and therefore can be more eccentric, as I am not trying to appeal to a wide audience of buyers.
When listing ones home during the holidays, it is important to minimize the personal decorations. I suggest to sellers that they limit the amount of holiday decorating by emphasizing the winter season and confine the decorating to the main living room, keeping the home uncluttered. Less is more, if you want to appeal to a wide variety of potential buyers.
Avoid using multi-colored flashing lights and lots of lawn ornaments. Avoid the inflatables on the front lawn. Some buyers can perceive them as tacky and they're not beneficial to selling your home. Downplay any religious overtones, that many buyers may not relate to.
Don't forget scents as an important aspect to showing your home. Cinnamon spice, evergreen trees and freshly baked cookies can be positive emotional triggers that get your buyers to connect with the home. I always show a home with a heating pot of fresh potpourri on the stove filled with cinnamon, vanilla, rosemary and oranges. I also bake chocolate chip cookies before an open house, as the scent fills the air throughout.
It is often believed that the holidays are not the best time of year to sell a home. In my experience, it is often a very good time, as more people are in town and not much is on the market. A seller may have less competition because of the low inventory. If a seller is not planning on having a house full of guests during the holidays, this maybe a great time to put your home on the market. Just be mindful of the holiday decorating and perhaps choose more winter decorations to help show off your home. Good staging has great results! Happy Holidays!
---

For ideas on decorating with autumn in mind, check out Pinterest and explore a whole new way to spend your time online and check out my Pinterest page: KachinaRealty Happy pinning!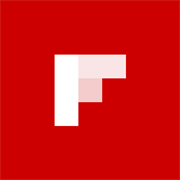 While you are surfing the "net" check out Flipboard for a variety of news and lifestyle reading.
---
Sierra
CFO, (Chief Fun Officer)
Our 3.8 year old female silver standard poodle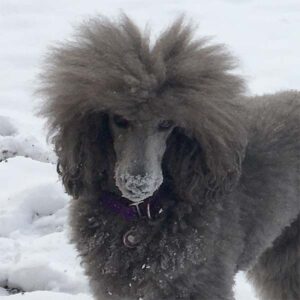 November 1-30, 2022
We have had some snow and colder temperatures, our favorite time of year. Sierra loves the snow and wants to run around like a crazy dog, shoveling her nose in the snow.
I weigh & measure Sierra once a month, so here are her stats as of October 2022: 14″ collar, girth: 24″, height to shoulder: 25″ weight: 32 lbs. Sierra lost weight on the trip, deciding that she was not hungry. We are working on getting her weight back up.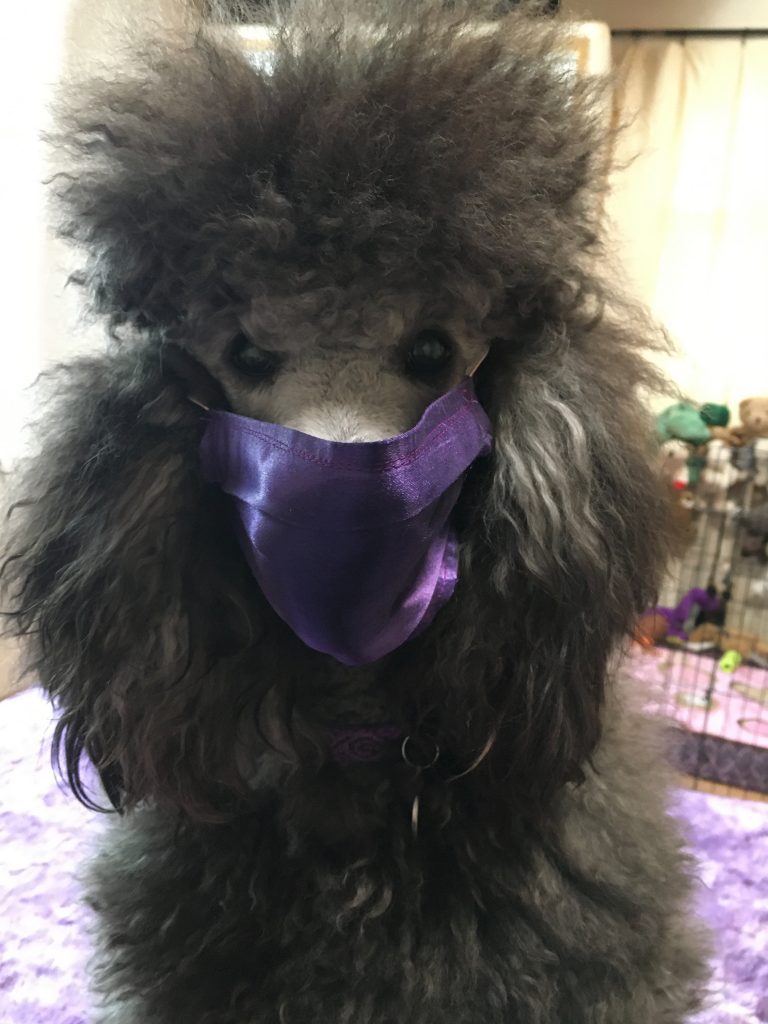 You really need to watch Sierra's videos as they capture her spirit!
Here is the link to Sierra's Videos »
Sierra's 1st video explains who she is and her new role at Kachina Mountain Realty. In Sierra's 2nd video she talks about Dianne's role at Kachina Mountain Realty in the era of COVID-19. In Sierra's 3rd video, Sierra talks about selling and buying real estate during the COVID-19 pandemic. In Sierra's 4th video she talks about how staying safe in the era of COVID-19.
As you probably already know, Sierra is the CFO (chief fun officer) at Kachina Mountain Realty. Sierra talks to you today about using your imagination in Sierra's 5th video. When Sierra turned 2 years old on March 18, 2021, people asked what she sounded like now that she was older. While she does not have a lot to say right now, she is quick and to the point, as she starts her 2nd year as CFO, in Sierra's 6th video. Currently Sierra is not recording videos at this time.
Sierra's web page: www.diannemckenzie.com/sierra
More photos will be continually posted on her own web page, so check back monthly, as we chronicle her life with us!
---
Calendar of Events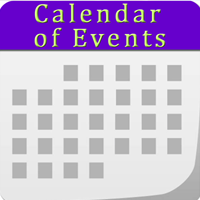 New Mexico has long been a center for arts, culture, classes and gourmet food. With such a strong art market, there are hundreds galleries to explore and experience, along with a wide selection of thriving restaurants. Our Museums feature culture, history and traditions of the region and the world. Santa Fe, Taos County and beyond have something scheduled every day & night of the week, all year long.
---
Entertainment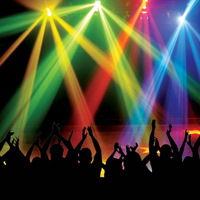 If there's one thing you can count on when spending time in New Mexico, it's the treasured experiences and wide selection of entertainment: music venues, great sporting events, theatrical and musical entertainment as well as year-round festivals.
From festivals, music concerts and dance performances to theatrical offerings by local and touring groups, the performing artists work hard to keep its locals and visitors entertained by both New Mexico performers and acclaimed stars from around the world.
---
About Kachina Mountain Realty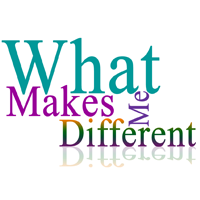 I am passionate about real estate development. I consider myself a "Dream Maker", and strive to help my clients manifest their dreams and lifestyle goals.
I believe that, "…the dreams which accompany all human actions should be nurtured by the places in which people live and work".
To promote this possibility, I encourages my clients to develop and share their dreams and lifestyle goals as part of the process of selling, buying or investing in property.
I have over thirty years of business experience as an executive producer, web architect, social media marketer, business developer, architecture assistant, real estate marketing developer and real estate consultant.
I am a licensed real estate qualifying broker for Kachina Mountain Realty & an accredited ACRE® real estate consultant. I have worked in the Santa Fe & Taos real estate market for years. I specialize in working with buyers and sellers who are looking for a solid real estate investment.
Contact me, Dianne McKenzie, for your real estate transactions & let me help you manifest your dreams!
I am readily available by cell phone, text, (505.603.9300) & email. I return calls promptly, seven days a week!
Taos Office: 575.776.7576
---
Go Green:

Recycle This E-Newsletter!
After you've enjoyed our Eco Lifestyle and Home newsletter, please recycle it by emailing it to a family member, friend, neighbor or coworker!
---