Eco Lifestyle And Home News – June 2020
Eco Lifestyle And Home News – June 2020


Dear Friends, Clients, Business Associates and Neighbors,
June 2020 marks the forty-second edition of Eco Lifestyle and Home Newsletter produced by Kachina Mountain Realty. We offer Real Estate & Lifestyle news in the email newsletter covering Santa Fe, Taos Ski Valley, Taos County and beyond.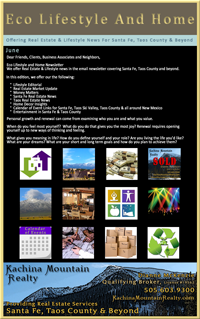 In this edition, we offer the following:
COVID-19 UPDATE
Lifestyle: Consciousness
Real Estate Market Update
Money Matters
Santa Fe Real Estate News
Taos County Real Estate News
Home Decor Insights –
Sierra Updates!
Calendar of Event Links for Santa Fe, Taos Ski Valley, Taos County & all around New Mexico
Entertainment Links for Santa Fe, Taos County & around New Mexico
---
COVID-19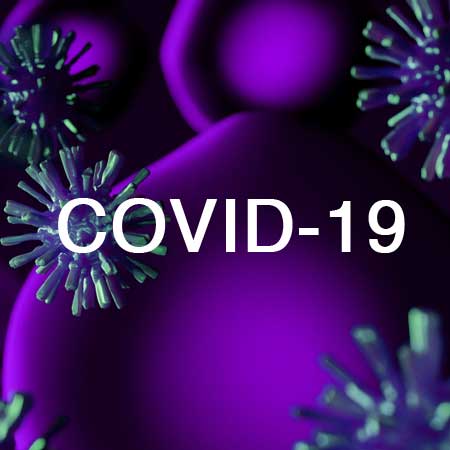 Making Face Masks For Family, Friends & Clients
Since March 2020, my sister, Valarie McKenzie, and I (Dianne McKenzie) have been making face masks for family, friends, neighbors and clients to be worn during the COVID-19 pandemic. Valarie lives in Las Vegas, Nevada, working as a massage therapist extraordinaire at the Bellagio Spa and is an amazing healer. She, like most of us, is basically out of work, as the Spa is closed during the COVID-19 pandemic. While realtors are considered essential businesses (most buyers & sellers are on hold for now), massage therapists are not able to work on clients. So during our "down time", we started making face masks to give away for free.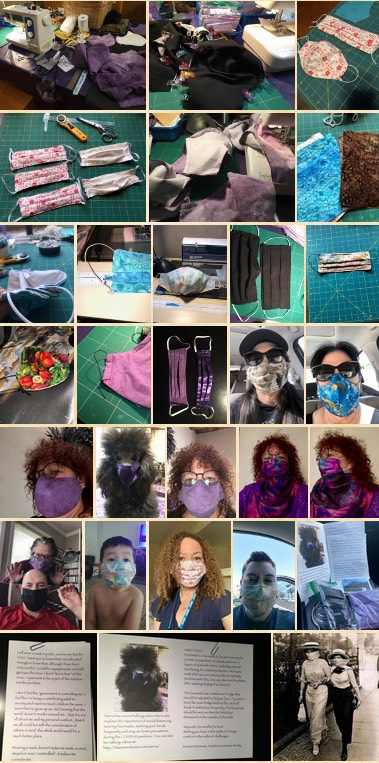 Valarie and I come from several generations of seamstresses. Our Nana, was a "select gown" dressmaker in New Zealand and taught me to sew at a very early age. Our mother sewed all our clothes until I was in middle school, when I learned to sew all my own clothes. I was 25 years old before I bought my first "store bought dress". Valarie learned to sew on her own. While we now live several states away from each other, we talk on our cell phones (FaceTime) almost every day.
We decided that since we both had a stock pile of fabric on hand, and had extra time to volunteer, that we should start sewing face masks. We have experimented with several designs and we are now settled on our version 4 of our face mask project. We have had lots of delays in making the masks working on a part time basis, as supplies for fabric, interfacing, elastic and nose bridges have been on back order from all internet sources.
Our version 4 face mask is to be worn when one is around other people. The face masks are designed by Valarie & Dianne, made with love, and 3 layers of washable fabric, including internal interfacing, for added protection. Wear your mask when you are out in public and routinely wash/dry. Together and part time, we have made over 150 face masks & are giving them away for free to family, friends, neighbors & clients (and anyone who needs a face mask, please contact me).
The face mask in our version 4 has a metal nose bridge that should be adjusted to fit your face. Try not to bend the nose bridge back to flat, as it will break if molded too frequently. The adjustable ear loops can be tightened, loosened or replaced as needed. The face mask should be worn so that the ear loop seam is on the inside of the mask.
Sierra, our silver standard poodle, has also become involved in our face mask efforts, by participating in several talking videos where she explains the importance of wearing face masks when around other people, social distancing, washing your hands frequently and stay-at-home precautions during the COVID-19 pandemic. You can view her talking videos at: http://DianneMckenzie.com/sierra/
PayPal Donations Needed for Face Mask Making
I have run out of some basic materials for now, therefore, I am taking a break from face mask sewing until we can fund our face mask making project (about $200 is needed for basic supplies, more to purchase additional fabric, once we run out). We are not purchasing any more materials until we can raise the money to keep making face masks. Once we reach our goal, we will order supplies and we will continue to make face mask and give them away for free to anyone who needs a face mask. While we each have the time to make the face masks, we need our own personal financial resources to go to our living expenses during this pandemic, especially since we do not know how long the pandemic will last and what the outcome will be. If you want to contribute to the material costs of making face masks, you can donate supplies and/or funds by contacting us (artist@diannemckenzie.com) or donating funds to our Paypal Account:

PayPal Donation Link Face Mask Page »
We would like to hear from you.
What are your needs?
How can we help you?
Resources & Links:
CORONA VIRUS
---
Lifestyle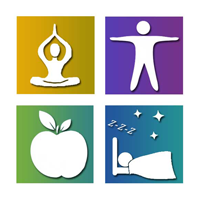 Consciousness
Consciousness is the quality or state of self-awareness, of being aware of an external object or something within oneself. It has been defined as: sentience, awareness, subjectivity, the ability to experience or to feel, wakefulness, having a sense of selfhood, and the executive control system of the mind.

Consciousness is not a fixed energy or quantity. Consciousness varies greatly from person to person, some people being much more aware, alert, wise, causal, loving, and happy in life than others. Consciousness of Self also varies in the same person in the normal daily cycle of sleeping and waking. Spirituality is all about the accumulation, conservation, and wise use of energy.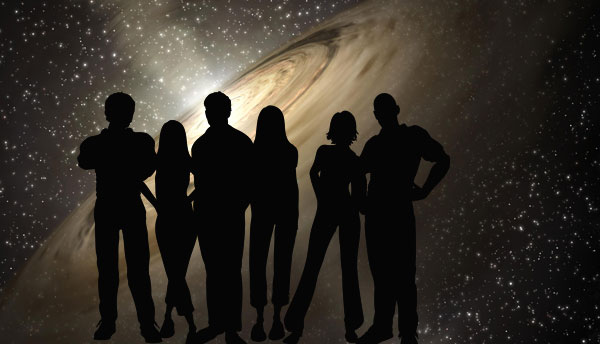 Your Consciousness is your ability or your amount of awareness of both Self and Other. This awareness can range from deep, dreamless sleep, to Cosmic Consciousness, which is total awareness of all that exists in all universes.

The term collective consciousness refers to the condition of the individual within the whole of society, and how any given individual comes to view themselves as a part of any given group.

Collective consciousness represents the individual's relationship to a larger group or structure, but marks the sameness among members of that group, which act to make that group a cohesive whole. Scientists believe that animals – including humans – have a collective consciousness.

Present media theorists often link the notion of collective consciousness to signal the internet as a major intermediary in the creation of a truly global society.

Through our own individual awakening process and our collective consciousness, we have a chance/choice to make positive changes/choices.

From: Peter Diamandis
"…Perhaps the tremendous progress we've made over the last century by a series of forces are, in fact, accelerating to a point that we have the potential in the next three decades to create a world of abundance. Now I'm not saying we don't have our set of problems — climate crisis, species extinction, water and energy shortage…. What gives me tremendous confidence in the future is the fact that we are now more empowered as individuals to take on the grand challenges of this planet. We have the tools with this exponential technology. We have the capital of the techno-philanthropist… We are living into extraordinary decades ahead."

There are signs everywhere that we humans are accelerating to create a world with a deeper sense of moral, spiritual & physical commitment to solve the world's problems and live life in abundance through our growing collective consciousness. How do we as individuals tap into this stream of consciousness? How will we take steps to be the change we want to pursue?
Thank you for reading our newsletter & feel free to pass it on to other kindred spirits. ~ Dianne McKenzie
---
Real Estate Market Update

Builders Bullish on Single-Family Homes Built for Renting
From National Associations of Realtors®
Homebuilders believe building homes to rent could help respond to housing affordability and down payment challenges in the real estate market, particularly in response to the COVID-19 pandemic.
The single-family built-for-rent market has "received attention as a means to add single-family inventory amid concerns over housing affordability and down payment requirements in the for-sale market, particularly during a period involving elevated unemployment and weak wage growth," the National Association of Home Builders reports on its Eye on Housing blog.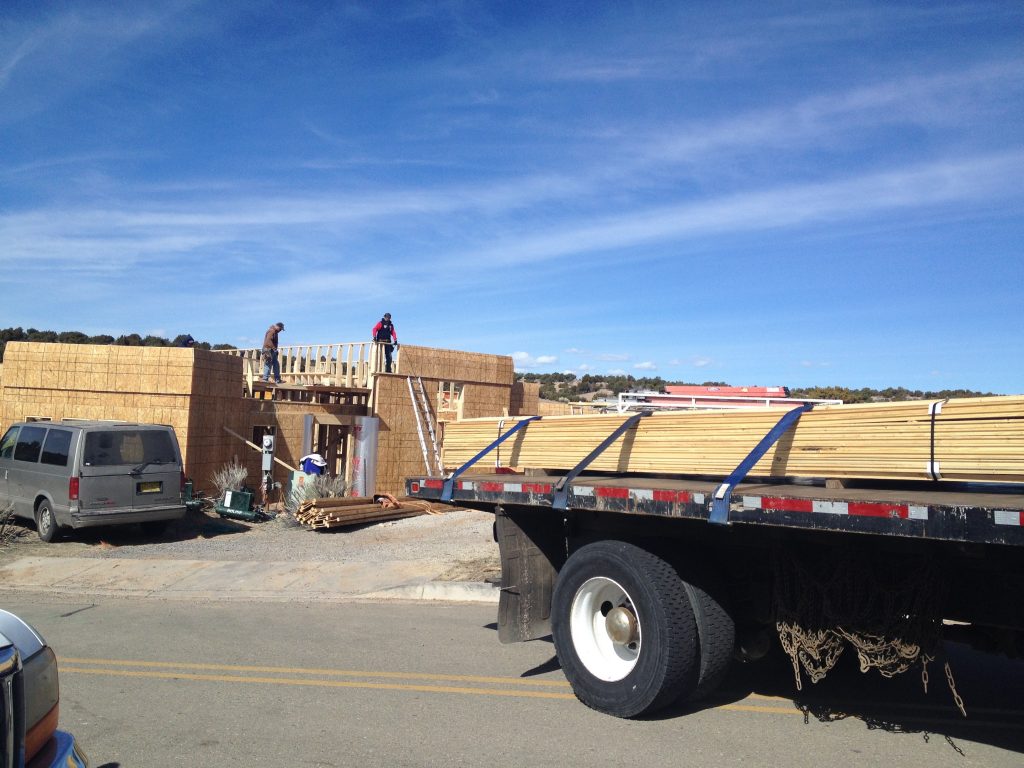 The SFBFR market saw a small year-over-year increase in the first quarter of 2020, despite a challenging market, the NAHB notes. There were about 8,000 single-family homes built with the intent to rent them out during the first three months of the year. That still represents a small share of the new-home market, but housing analysts note it's significant because the share has been increasing.
During the Great Recession, the share of built-for-rent homes also increased in response to market conditions.
"A window of opportunity now exists" for the sector, the NAHB notes on its blog. "As some households seek lower density neighborhoods and single-family residences, but must do so from the perspective of renting, the SFBFR market will likely expand in the quarters ahead."
---
Money Matters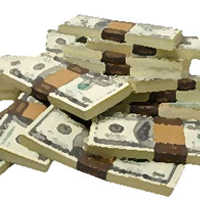 Market Review
by Francis Phillips
Home loan rates remain near historic lows and have stabilized, thanks mainly to the Federal Reserve, as the central bank continues to purchase mortgage-backed securities on a daily basis.
The Fed also helped rates this past week in another way, but it may have been unintentional. Fed Chairman Powell spoke last Wednesday and uttered remarks that lifted uncertainty about the economic recovery. By saying the U.S. is facing an "extended period" of economic weakness, Stocks fell sharply, providing an improvement to rates.
The reality is the U.S. economic recovery is likely to be gradual as states re-open at a slower pace, while consumer demand may take some time to return to more normal levels. At the same time, we should expect the Fed, Treasury, and U.S. government to do whatever it takes to help the economy through this deep, yet temporary, recession — and revive it upon coming out of the other side of the virus.
The next couple of weeks are important to see whether the unemployment rate can decline in states that are re-opening, alongside a continued decline in cases.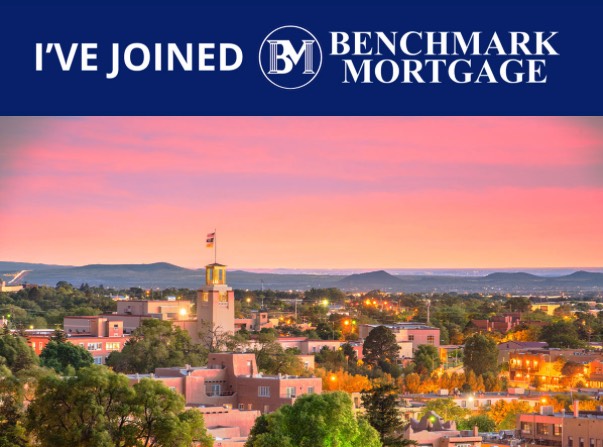 Bottom line: Home loan rates are at all-time lows. Even all of the uncertainty and the sharp decline in Stocks could not push rates another leg lower this week. If you have an opportunity to lock a 30-year mortgage here, you should do so.
A never-ending supply of Treasury securities will continue to be offered with this week's new 20-year Bond on Wednesday as the government starts funding the massive stimulus program.
Congress is also mulling over a Phase 4 relief package that would unleash even more added Bond supply for years to come.
The markets will continue to monitor the U.S. economic landscape for signs of improvement or further signs of deterioration. Economic data will be on the light side, highlighted by housing data and the now closely watched Weekly Initial Jobless Claims.
As your mortgage professional, I am sending you the MMG WEEKLY because I am committed to keeping you updated on the economic events that impact interest rates and how they may affect you.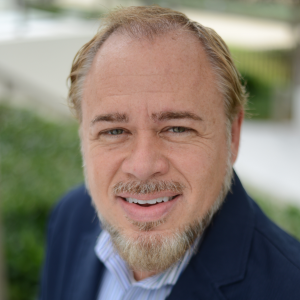 Francis Phillips
NMLS #: 193642
Branch Manager
Benchmark Mortgage
Phone: (505) 982-3400
Cell Phone: (505) 690-7251
---
Santa Fe Real Estate News
Aldea Stats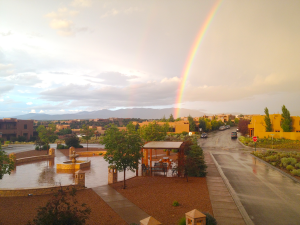 2020 Stats: Sold, Pending, Listed
SOLD: 14 Homes, DOM 60 | 0 Lots, DOM 0
PENDING: 3 Homes | 0 Lots
LISTED: 11 Homes, Avg $573,590 | 5 Lots, Avg $71,200
Aldea de Santa Fe consists of 345 acres, with 205 acres of perpetual open space with 13 miles of walking trails, basketball & tennis courts, community center, (which offers yoga classes, exercise equipment & gathering space for events), a local cafe, superbly located in the high-value northwest corridor of Santa Fe County, with easy access to Highway 599, all just 10 minutes from downtown Santa Fe.
Current Listings May 27, 2020: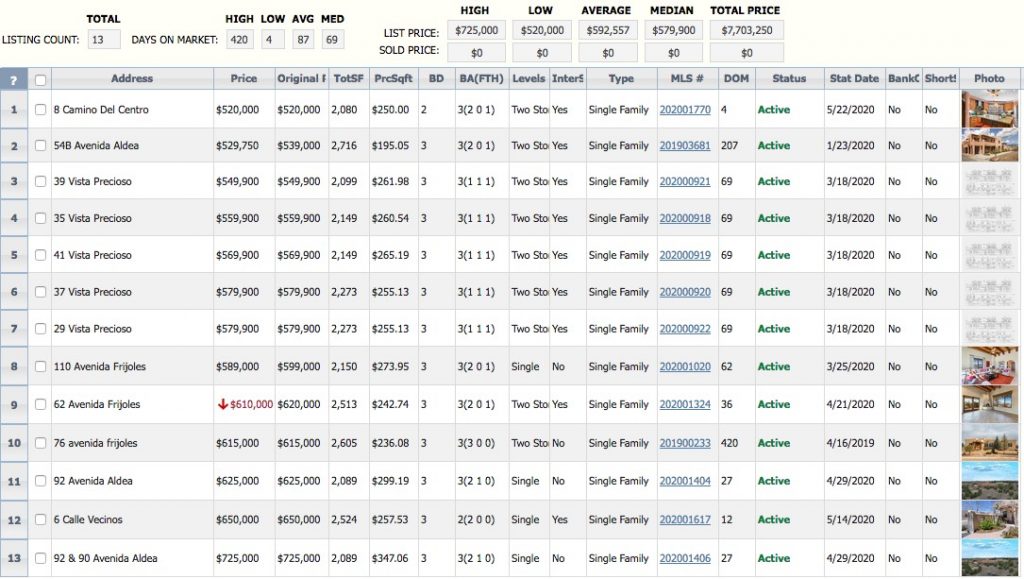 ---
Las Campanas Real Estate News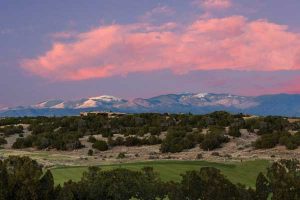 2020 Stats: Sold, Pending, Listed
SOLD: 22 Homes, DOM 160 | 20 Lots, DOM 228
PENDING: 6 Homes | 9 Lots
LISTED: 40 Homes, Avg $1,928,174 | 60 Lots, Avg $196,603
Sales increased in Las Campanas in 2019 for homes (61) vs 2018 (56) and land sales increased in 2019 (44) vs 2018 (43). New inventory of lots and newly built homes have boosted sales in 2019.
Las Campanas Realty recently shared that 2018 was a record year in terms of sales and average sale prices since the downturn a decade ago for both the developer and the overall community. Average home prices for resales (excluding new construction) increased 9%, while average homesite prices increased 12.5% for the overall community and 15% for the developer. The demand for many to find the perfect location to enjoy the best four-season weather in the nation, a world-class private club and a special city that is recognized for its rich culture and diverse art community, makes Santa Fe the perfect fit. "Many buyers this year were already sold on Santa Fe and Las Campanas. They just needed to find the perfect site within the Las Campanas community," says Jonathan Bartlett, VP of Sales for Las Campanas Realty.
Las Campanas is the only luxury master-planned community in Santa Fe. Stretching across 4,700 acres surrounded by pristine high desert, the community is comprised of exclusive neighborhoods. Las Campanas is also home to The Club at Las Campanas, where members can enjoy two award-winning Jack Nicklaus Signature golf courses, the 46,000 square foot Hacienda Clubhouse, a peerless Equestrian Center and the Fitness & Tennis Center, which includes a luxurious spa.
There are currently 40 homes for sale in Las Campanas.
4 Homes under $1,000,000
36 Homes over $1,000,000
There are currently 60 Lots for sale in Las Campanas.
18 Lots under $100,000
42 Lots over $100,000
Let me take you on a tour in Las Campanas!
---
Marketing Properties, Not Just Listing Properties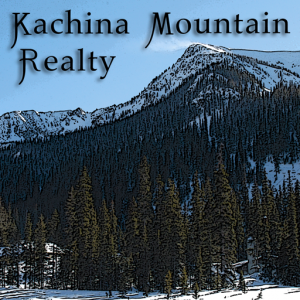 If you are thinking of selling your property, why not list it with a realtor who will market the property, not just list it in the MLS? By actively marketing your property, the property gets the most exposure to other realtors and to the general public through online blogging, email campaigns & the typical MLS exposure.
Call me, Dianne, 505.603.9300, to discuss your property needs, or for a tour of Lots & Homes in Aldea, Las Campanas and the Santa Fe region. Taos Office: 575.776.7576
Visit the website for Santa Fe information: RealEstatePropertiesSantaFe.com
Visit the Kachina Mountain Realty company main website: KachinaMountainRealty.com
---
Taos Real Estate News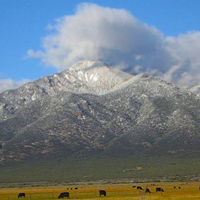 2020 Stats: Sold, Pending, Listed
*SOLD: 60 Homes, DOM 192 | 20 Lots, DOM 377
*PENDING: 31 Homes | 8 Lots
*LISTED: 126 Homes, Avg $592,694 | 203 Lots, Avg $167,583
* Areas tracked:
Lower North, Upper North, West North, Town of Taos, Taos Ski Valley, South West, South East
See map for areas »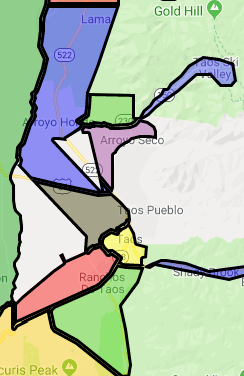 I receive inquiries almost daily from out of town buyers who are researching homes in the Taos area. These buyer profiles are looking to live in a safe community, with a country atmosphere, small homes, with flexible spaces. They are wanting to move to the area, but can't find the properties that offer amenities that don't include huge HOA fees. They want walking trails, localized eateries, a small grocery store, community activities and a sense of neighborhood. The are either downsizing their home and retiring or wanting a second home. They are wanting to go smaller, but the quality of their lifestyle and home features are upscale. "Does such a community even exist?" they ask.
In the coming months, I will be featuring such a community.
If you have been thinking about selling your home, now is probably a good time. Inventory is low and the demand for quality homes is up.
If you been looking to buy a home, you are probably frustrated with the lack of quality homes on the market at any price point.
Call our Taos Office: 575.776.7576
---
Home Decor Insights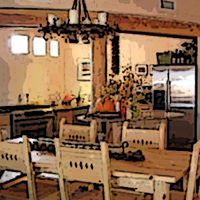 Keep Your Home Safe From COVID-19
You might already know most of this information, but it is important to follow these guidelines to help stay safe. I am re-posting this information again for the month of May, as the stay-at-home emergency public guidelines are in effect for the month of May.
The CDC urges individuals to take these measures to protect themselves and others:
Wash your hands frequently with soap and water for at least 20 seconds. If soap and water aren't available, use an alcohol-based hand sanitizer.
Avoid touching your eyes, nose, and mouth with unwashed hands.
Practice social distancing by staying out of crowded places, avoiding group gatherings, and maintaining distance (approximately 6 feet) from others when possible.
Avoid close contact with anyone who is sick.
Stay home if you have a fever, cough, shortness of breath or any other cold or flu-like symptom.
Clean and disinfect frequently touched objects and surfaces.
Cover your mouth and nose with a tissue when you cough or sneeze, or cough or sneeze into your sleeve.
All households
Clean hands at the door and at regular intervals
Create habits and reminders to avoid touching their face and cover coughs and sneezes
Disinfect surfaces like doorknobs, tables, and handrails regularly
Disinfect all deliveries, mail & items brought from the outside, including the grocery store. Disinfect while outside, BEFORE you bring in any packages inside your home
Increase ventilation by opening windows or adjusting air conditioning
Make your own face masks to use when in public in order to save face masks for those working with patients
Households with vulnerable seniors or those with significant underlying conditions
Significant underlying conditions include heart, lung, kidney disease; diabetes; allergies & asthma; and conditions that suppress the immune system
Have the healthy people in the household conduct themselves as if they were a significant risk to the person with underlying conditions. For example, wash hands frequently before interacting with the person, such as by feeding or caring for the person
If possible, provide a protected space for vulnerable household members
Ensure all utensils and surfaces are cleaned regularly
Households with sick family members
Give sick members their own room if possible, and keep the door closed
Have only one family member care for them
Consider providing additional protections or more intensive care for household members over 65 years old or with underlying conditions
Stay safe everyone and let me know how I can help you.

For ideas on decorating with autumn in mind, check out Pinterest and explore a whole new way to spend your time online and check out my Pinterest page: KachinaRealty Happy pinning!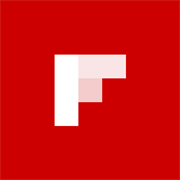 While you are surfing the "net" check out Flipboard for a variety of news and lifestyle reading.
---
Sierra
CFO, (Chief Fun Officer)
Our 1 year old silver standard poodle

Sierra: May 1-31, 2020
Sierra, our 1 year old silver standard poodle, has been with us now for 1 year. This past year has gone by so fast and Sierra has changed so much from the tiny 8 week old puppy to now almost a full grown standard poodle. We adore her, as she adds joy, entertainment and love.
I weigh & measure Sierra once a month, so here are her stats as of May 18. She has gained 1 lb, girth grew .5″, collar the same as last month: 14″collar, girth: 22.5″, height to shoulder: 24″ weight: 33lbs.
You really need to watch Sierra's videos as they capture her spirit!
Here is the link to Sierra's Videos »
Sierra's 1st video explains who she is and her new role at Kachina Mountain Realty. In Sierra's 2nd video she talks about Dianne's role at Kachina Mountain Realty in the era of COVID-19. In Sierra's 3rd video, Sierra talks about selling and buying real estate during the COVID-19 pandemic. In Sierra's 4th video she talks about how staying safe in the era of COVID-19.
Sierra May link to Photos »
Celebrating Sierra's 1st year:
How quickly Sierra has grown in her first year!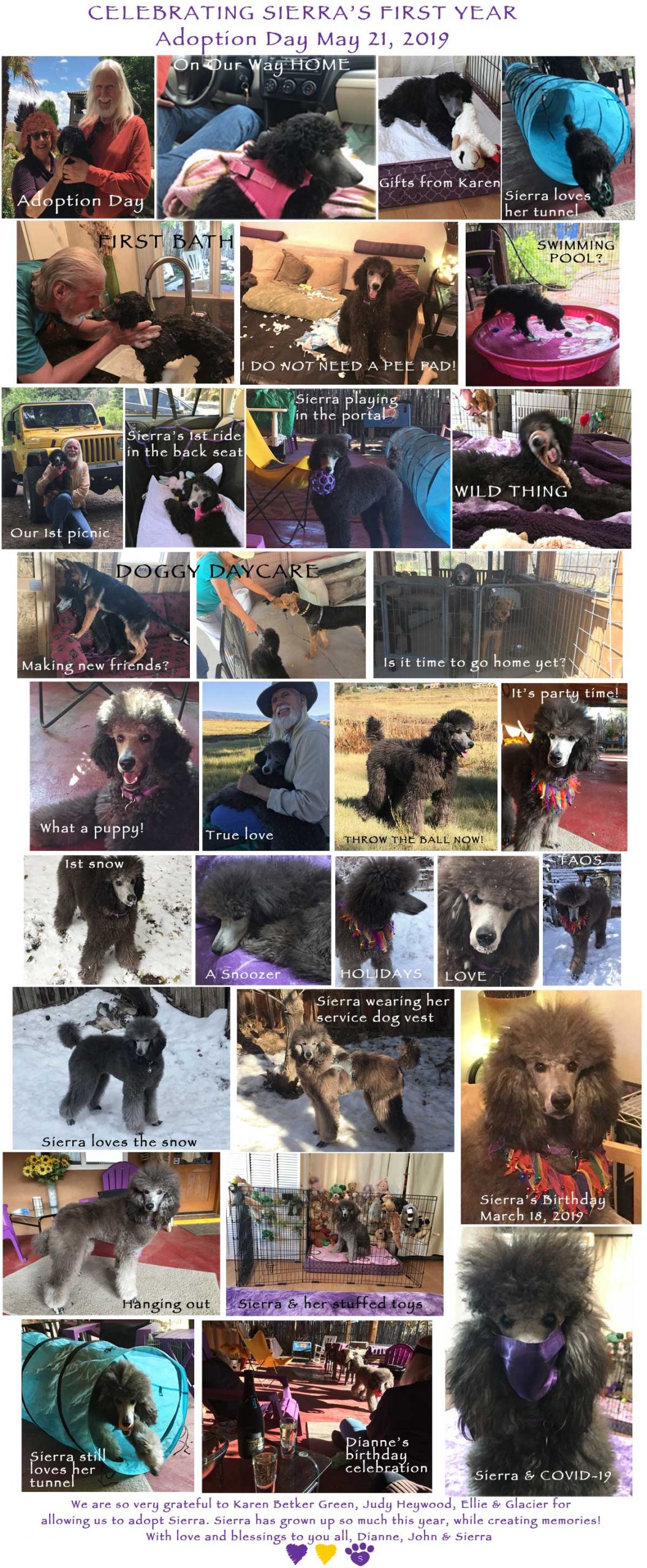 Sierra's web page:
www.diannemckenzie.com/sierra
More photos will be continually posted on her own web page, so check back monthly, as we chronicle her life with us!
---
Calendar of Events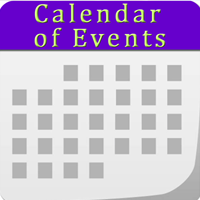 New Mexico has long been a center for arts, culture, classes and gourmet food. With such a strong art market, there are hundreds galleries to explore and experience, along with a wide selection of thriving restaurants. Our Museums feature culture, history and traditions of the region and the world. Santa Fe, Taos County and beyond have something scheduled every day & night of the week, all year long.
---
Entertainment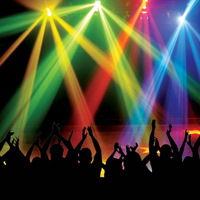 If there's one thing you can count on when spending time in New Mexico, it's the treasured experiences and wide selection of entertainment: music venues, great sporting events, theatrical and musical entertainment as well as year-round festivals.
From festivals, music concerts and dance performances to theatrical offerings by local and touring groups, the performing artists work hard to keep its locals and visitors entertained by both New Mexico performers and acclaimed stars from around the world.
---
About Kachina Mountain Realty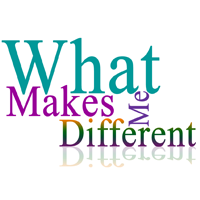 I am passionate about real estate development. I consider myself a "Dream Maker", and strive to help my clients manifest their dreams and lifestyle goals.
I believe that, "…the dreams which accompany all human actions should be nurtured by the places in which people live and work".
To promote this possibility, I encourages my clients to develop and share their dreams and lifestyle goals as part of the process of selling, buying or investing in property.
I have over thirty years of business experience as an executive producer, web architect, social media marketer, business developer, architecture assistant, real estate marketing developer and real estate consultant.
I am a licensed real estate qualifying broker for Kachina Mountain Realty & an accredited ACRE® real estate consultant. I have worked in the Santa Fe & Taos real estate market for years. I specialize in working with buyers and sellers who are looking for a solid real estate investment.
Contact me, Dianne McKenzie, for your real estate transactions & let me help you manifest your dreams!
I am readily available by cell phone, text, (505.603.9300) & email. I return calls promptly, seven days a week!
Taos Office: 575.776.7576
---
Go Green:

Recycle This E-Newsletter!
After you've enjoyed our Eco Lifestyle and Home newsletter, please recycle it by emailing it to a family member, friend, neighbor or coworker!
---