Eco Lifestyle and Home Newsletter May 2016 Forgiveness
Eco Lifestyle And Home
Newsletter May 2016
Forgiveness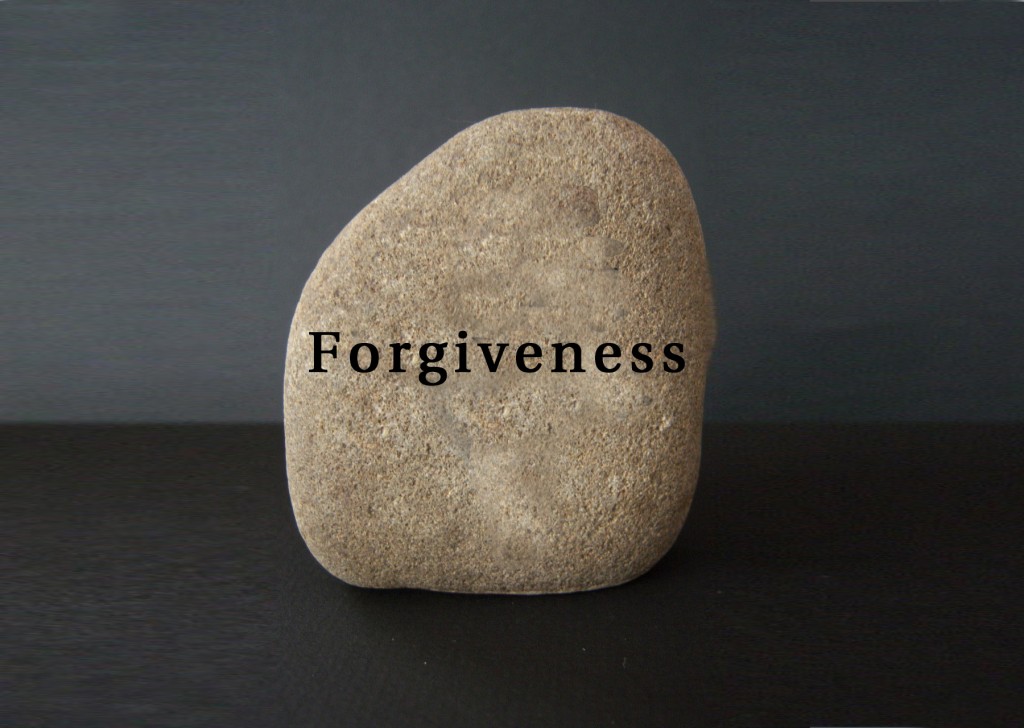 Dear Friends, Clients, Business Associates and Neighbors,
In this 30th edition of Eco Lifestyle and Home News, we offer Real Estate & Lifestyle news in 22 pages of content where our contributors address the current monthly theme of "Forgiveness", as relates to all areas of our life.
In this edition we offer: 
Events Around New Mexico
May Numerology
Creating Clarity with Lainie Grimmer
Sarah Claudia Stout
Nerium: Age defying products
Savory Spice of Santa Fe
Mortgage News with Francis Phillips
Debbie DeMarais: Home Staging+Design
Real Estate Market Report Albuquerque
Albuquerque Real Estate Listings
Santa Fe Real Estate Listings: Aldea, Santa Fe & Las Campanas
Mobile Real Estate Search App: Free for Smart Phones & Tablets
Taos Ski Valley Real Estate News
Dog Treat Recipe of the Month: Standard poodle & service dog, Aeowyn, shares her Dog Treat Recipe
Free Reports: How Sellers Price Their Homes, How To Sell Your House For The Most Money In The Shortest Possible Time, and more…
May Theme Editorial: Forgiveness
"Forgiveness is the capacity to let go, to release the suffering, the sorrows, the burdens of the pains and betrayals of the past."
~ Jack Kornfield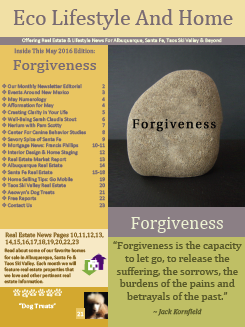 Writing an editorial is a challenging responsibility. The monthly themes are planned for an entire year in the last part of the previous year. So when the month's editorial theme is due, it always seems like it is a direct link to whatever is going on in my personal / professional life. So here we are with another topic that beckons me to follow the advice and wisdom of those that are more enlightened than I. I turned for inspiration to a former teacher, Jack Kornfield. Below are excerpts from an article he wrote in 2011 for the Greater Good:
"Forgiveness is a conscious, deliberate decision to release feelings of resentment or vengeance toward a person or group who has harmed you, regardless of whether they actually deserve your forgiveness. Forgiveness does not mean forgetting, nor does it mean condoning or excusing offenses."
"Forgiveness shifts us from the small separate sense of ourselves to a capacity to renew, to let go, to live in love. As the Bhagavad Gita says, "If you want to see the brave, look to those who can return love for hatred. If you want to see the heroic, look to those who can forgive."
"With forgiveness we are unwilling to attack or wish harm on anyone, including ourselves. And without forgiveness, life would be unbearable. It's hard to imagine a world without forgiveness, because we would be chained to the suffering of the past and have only to repeat it over and over again. There would be no release."
"Forgiveness is a deep process of the heart. And in the process, you need to honor the betrayal of yourself or others—the grief, the anger, the hurt, the fear. It can take a long time."
"Forgiveness is a process. Be willing to grieve, and then to let go. Grief consists of bargaining, loss, fear, and anger."
"Forgiveness involves a shift of identity. There is in us an undying capacity for love and freedom that is untouched by what happens to you. To come back to this true nature is the work of forgiveness."
"Forgiveness includes all the dimensions of our life. Forgiveness is work of the body. It's work of the emotions. It's work of the mind."
"Forgiveness involves perspective. We are in this drama in life that is so much bigger than our 'little stories.' When we can open this perspective, we see it is not just your hurt, but the hurt of humanity. Everyone who loves is hurt in some way. Everyone who enters the marketplace gets betrayed. The loss is not just your pain, it is the pain of being alive. Then you feel connected to everyone in this vastness."
 
Thank you for reading our newsletter. ~ Dianne McKenzie & Aeowyn, and Cecilie Bodman
---
Eco Lifestyle and Home News comes to you in its thirtieth edition of our Newsletter. The creators of this newsletter are Dianne McKenzie & Cecilie Bodman, real estate associate brokers for Equity New Mexico. We decided to produce a conscious newsletter that has information about some real estate but more about living, playing & working. We also wanted to include our professional friends' expertise as it relates to home, health, well-being, & lifestyle.
Please introduce us to your friends and family for their real estate needs, whether they are considering buying a home or thinking about getting their home sold this year. Many thanks.
Thank you for reading our newsletter.
– Dianne McKenzie & Aeowyn, Cecilie Bodman & our content contributors