Eco Lifestyle And Home News – December 2019
Eco Lifestyle And Home News – December 2019

Dear Friends, Clients, Business Associates and Neighbors,
December 2019 marks the thirty-sixth edition of Eco Lifestyle and Home Newsletter produced by Kachina Mountain Realty. We offer Real Estate & Lifestyle news in the email newsletter covering Santa Fe, Taos Ski Valley, Taos County and beyond.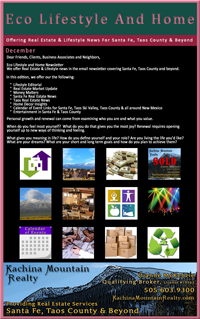 In this edition, we offer the following:
Lifestyle: Generosity
Real Estate Market Update
Money Matters
Santa Fe Real Estate News
Taos County Real Estate News
Home Decor Insights –
Sierra Updates!
Calendar of Event Links for Santa Fe, Taos Ski Valley, Taos County & all around New Mexico
Entertainment Links for Santa Fe, Taos County & around New Mexico
---
Lifestyle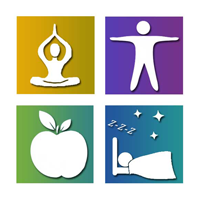 Generosity
"The virtue of giving good things to others freely and abundantly."
It's that time of year again, the season of giving. There are so many ways to practice generosity. Saying thank you and showing gratitude are two very important ways to be generous with your words and actions.
Generosity is a learned character trait that involves both attitude and action.
Generosity is a basic, personal, moral compass to life.
Generosity involves giving to others those things that are good for others.
Generosity always intends to enhance the true well being of those to whom it gives.
Generosity gives: money, possessions, time, attention, aid, encouragement, emotional and availability.
Generosity is a virtue, to practice it for the good of others also means that doing so achieves one's own true, long–term good as well.
Generosity is in people's genuine enlightened self-interest to learn and practice.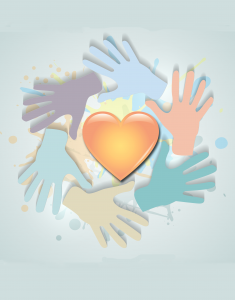 Guidelines for Generosity
1. Give enough so that it is meaningful and useful, and give to people who you think will use it wisely, not those who will squander it.
Someone who gives without worrying about whether the money will be spent wisely may still be considered generous, but may not be acting 'well'. Giving generously is about helping to meet the needs of others. Knowing that someone is going to spend the money on drink or drugs is not helping to meet their needs.
2. Do not give so much that you cannot meet your own needs
It is especially important not to give so much that you are in danger of enriching someone else at your expense.
3. Be gracious in accepting the appropriate gifts of others
Always be gracious in accepting gifts from others.
4. Generosity is not about personal gain
It is particularly important to ensure that you never exploit others for personal gain.
I am very grateful to all our readers who throughout the past 72 months have encouraged us to continue with our newsletter and who have enjoyed the articles. I am very grateful to our content contributors, without them, there would be so much less value in the Eco Lifestyle and Home News. All of your support has been so appreciated and I dedicate this last 2019 edition to our readers and contributors.
Thank you for reading our newsletter & feel free to pass it on to other kindred spirits. ~ Dianne McKenzie
---
Real Estate Market Update

Factors that could effect mortgage rate predictions in 2020
A recession in the U.S.
Trade wars improving or worsening
Government deficits affecting investor competition
An unexpected Federal Reserve policy change
Weekly mortgage rates are below 3.8% at the time of writing this article. That's less than half the historic average, and housing costs are low as a result.
Experts stay interest rates could stick to these historic lows in 2020. But if rates do change — and the market is full of uncertainties — they're more likely to go up than down.
Ralph McLaughlin, Deputy Chief Economist for CoreLogic:
"We see the cooldown flattening or even reversing course in the coming months and expect the housing market to continue coming into balance. In the meantime, buyers are likely claiming some ground from what has been seller's territory over the past few years. If mortgage rates stay low, wages continue to grow, and inventory picks up, we can expect the U.S. housing market to further stabilize throughout the remainder of the year."
Lawrence Yun, Chief Economist at NAR:
"We expect the second half of year will be notably better than the first half in terms of home sales, mainly because of lower mortgage rates."
Freddie Mac:
"The drop in mortgage rates continues to stimulate the real estate market and the economy. Home purchase demand is up five percent from a year ago and has noticeably strengthened since the early summer months…The benefit of lower mortgage rates is not only shoring up home sales, but also providing support to homeowner balance sheets via higher monthly cash flow and steadily rising home equity."
---
Money Matters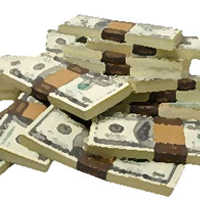 If your house no longer fits your needs and you are planning on buying a luxury home, now may be a great time to do so.
Data from Trulia's Market Mismatch Study suggests that we're in a buyer's market for premium homes. In many parts of the country, the inventory of homes for sale in the luxury market far exceeds the number of people searching for them. This means that homes are often staying on the market longer, or may be discounted for a faster sale.
If you have a starter or trade-up home to sell, you will likely receive competing offers as that market segment is currently more competitive. The sale of your home may help you come up with a larger down payment for your new luxury home. Consider that even a 5% down payment on a million-dollar home is $50,000.
Of course, not everyone in the market for a luxury home has a property to sell first.
In a recent Washington Post article, Daryl Judy, an associate broker with Washington Fine Properties, offered this insight into what some millennials are choosing to do: "Some high-earning millennials save money until they are in their early 30s to buy a place and just skip over that starter-home phase. They'll stay in an apartment until they can afford to pay for the place they want."
If you are currently in a house that no longer fits your needs, and are looking to step up to a luxury home, contact me. Let's review your situation and find loan options for your new home.
Francis
Cell: 505.690.7251
Francis Phillips
Senior Mortgage Loan Originator
NMLS 193642
(833) 433-7905
francis.phillips@fcloans.com
www.fcloans.com/fphillips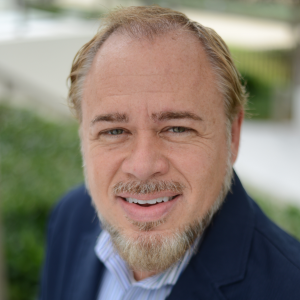 First Choice Loan Services Inc.
5000 Legacy Drive, Suite 160, Plano, TX 75024
First Choice Loan Services Inc. (NMLS# 210764), located at One Tower Center, Floor #18, East Brunswick, NJ 08816, is a Berkshire Bank Company (NMLS# 506896), and licensed, registered or exempt from state licensing in the states it originates mortgage loans. AZ BK#0918586. Licensed by the Department of Business Oversight under the California Residential Mortgage Lending Act. Licensed by the NJ Department of Banking and Insurance. Mortgage loans not offered in NY. Check license status at nmlsconsumeraccess.org. First Choice Loan Services is not an agency of the federal government. All loans are subject to credit approval. Programs, rates, terms and conditions are current, but subject to change or expire. Restrictions may apply.
---
Santa Fe Real Estate News
Aldea Stats
2019 Stats: Sold, Pending, Listed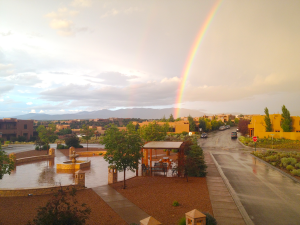 SOLD: 21 Homes, DOM 34 | 0 Lots, DOM 0
PENDING: 6 Homes | 0 Lots
LISTED: 6 Homes, Avg $563,166 | 5 Lots, Avg $82,200
Aldea de Santa Fe consists of 345 acres, with 205 acres of perpetual open space with 13 miles of walking trails, basketball & tennis courts, community center, (which offers yoga classes, exercise equipment & gathering space for events), a local cafe, superbly located in the high-value northwest corridor of Santa Fe County, with easy access to Highway 599, all just 10 minutes from downtown Santa Fe.
Aldea listings are very limited at this time.

---
Las Campanas Real Estate News
2019 Stats: Sold, Pending, Listed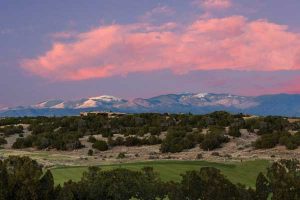 SOLD: 58 Homes, DOM 154 | 44 Lots, DOM 265
PENDING: 7 Homes | 17 Lots
LISTED: 43 Homes, Avg $1,811,392 | 71 Lots, Avg $170,736
Las Campanas Realty recently shared that 2018 was a record year in terms of sales and average sale prices since the downturn a decade ago for both the developer and the overall community. Average home prices for resales (excluding new construction) increased 9%, while average homesite prices increased 12.5% for the overall community and 15% for the developer. The demand for many to find the perfect location to enjoy the best four-season weather in the nation, a world-class private club and a special city that is recognized for its rich culture and diverse art community, makes Santa Fe the perfect fit. "Many buyers this year were already sold on Santa Fe and Las Campanas. They just needed to find the perfect site within the Las Campanas community," says Jonathan Bartlett, VP of Sales for Las Campanas Realty.
Las Campanas is the only luxury master-planned community in Santa Fe. Stretching across 4,700 acres surrounded by pristine high desert, the community is comprised of exclusive neighborhoods. Las Campanas is also home to The Club at Las Campanas, where members can enjoy two award-winning Jack Nicklaus Signature golf courses, the 46,000 square foot Hacienda Clubhouse, a peerless Equestrian Center and the Fitness & Tennis Center, which includes a luxurious spa.
There are currently 43 homes for sale in Las Campanas.
8 Homes under $1,000,000
35 Homes over $1,000,000
There are currently 71 Lots for sale in Las Campanas.
12 Lots under $100,000
59 Lots over $100,000
Let me take you on a tour in Las Campanas!
---
Marketing Properties, Not Just Listing Properties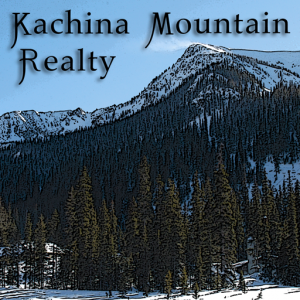 If you are thinking of selling your property, why not list it with a realtor who will market the property, not just list it in the MLS? By actively marketing your property, the property gets the most exposure to other realtors and to the general public through online blogging, email campaigns & the typical MLS exposure.
Call me, Dianne, 505.603.9300, to discuss your property needs, or for a tour of Lots & Homes in Aldea, Las Campanas and the Santa Fe region. Taos Office: 575.776.7576
Visit the website for Santa Fe information: RealEstatePropertiesSantaFe.com
Visit the Kachina Mountain Realty company main website: KachinaMountainRealty.com
---
Taos Real Estate News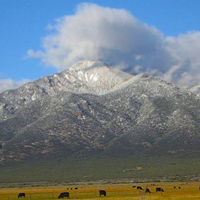 *SOLD: 140 Homes, DOM 173 | 607 Lots, DOM 287
*PENDING: 19 Homes | 13 Lots
*LISTED: 140 Homes, Avg $66,747 | 226 Lots, Avg $167,363
* Areas tracked:
Lower North, Upper North, West North, Town of Taos, Taos Ski Valley, South West, South East
See map for areas »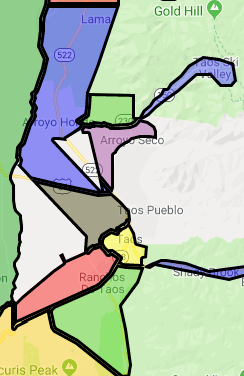 I receive inquiries almost daily from out of town buyers who are researching homes in the Taos area. These buyer profiles are looking to live in a safe community, with a country atmosphere, small homes, with flexible spaces. They are wanting to move to the area, but can't find the properties that offer amenities that don't include huge HOA fees. They want walking trails, localized eateries, a small grocery store, community activities and a sense of neighborhood. The are either downsizing their home and retiring or wanting a second home. They are wanting to go smaller, but the quality of their lifestyle and home features are upscale. "Does such a community even exist?" they ask.
In the coming months, I will be featuring such a community.
If you have been thinking about selling your home, now is probably a good time. Inventory is low and the demand for quality homes is up.
If you been looking to buy a home, you are probably frustrated with the lack of quality homes on the market at any price point.
Call our Taos Office: 575.776.7576
---
Home Decor Insights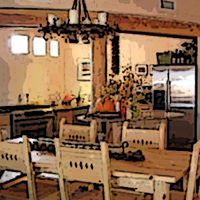 Winter Holidays
The winter holidays means decorating trees with lights and ornaments. In fact, I must confess, I love using tree branches lit with fairy lights all year long. The glow of fairy lights adds warmth throughout our home and office, all year long. So for this winter holiday season, we are adding a live tree to our holiday decorations.
The supposed origins of tree decorating: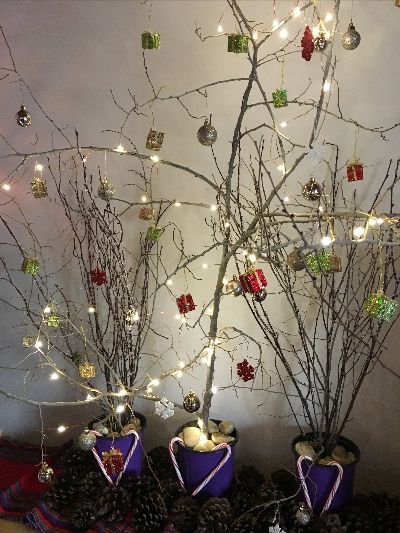 "The evergreen fir tree has traditionally been used to celebrate winter festivals (pagan and Christian) for thousands of years. Pagans used branches of it to decorate their homes during the winter solstice, as it made them think of the spring to come. The Romans used Fir Trees to decorate their temples at the festival of Saturnalia. Christians use it as a sign of everlasting life with God."
"Nobody is really sure when Fir trees were first used as Christmas trees. It probably began about 1,000 years ago in Northern Europe. Many early Christmas Trees seem to have been hung upside down from the ceiling using chains (hung from chandeliers/lighting hooks)."
"Other early Christmas Trees, across many parts of northern Europe, were cherry or hawthorn plants (or a branch of the plant) that were put into pots and brought inside so they would hopefully flower at Christmas time. If you couldn't afford a real plant, people made pyramids of woods and they were decorated to look like a tree with paper, apples and candles. Sometimes they were carried around from house to house, rather than being displayed in a home."
Whatever the history and symbolic meanings, to me the lit trees add beauty inside and outside of the home. Santa Fe and Taos decorates their plazas and streets for the holiday season and it is so delightful to stroll and drive through the neighborhoods to see all the holiday lights on display.
To help get inspired, check out the article on 30 Modern Christmas Decor Ideas For Delightful Winter Holidays.

For ideas on decorating with autumn in mind, check out Pinterest and explore a whole new way to spend your time online and check out my Pinterest page: KachinaRealty Happy pinning!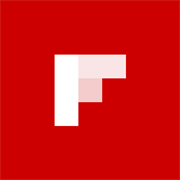 While you are surfing the "net" check out Flipboard for a variety of news and lifestyle reading.
---
Sierra
iCFO, (in-training Chief Fun Officer)
silver standard poodle puppy

Sierra: October 26 through November 25, 2019
Sierra is 8 months old as of November 18 and weighs 32 lbs., 22.5″ height to shoulder, girth 22.5″, neck 13 1/4″.
Dog training classes are progressing. We are hoping to start preparing for service dog training, getting our Canine Good Citizen certificate and adding new commands in 2020. Main focus for me now is taking Sierra out every day in public spaces where she can get used to traffic noises, people and going into to stores. I prefer being a hermit, but Sierra needs to be exposed to new environments so she can get her exuberant "zoomies" behavior under control.
So much to learn & do. Sierra is the focus of my attention these days and I am loving spending time with her.
I have been asked, "What is Sierra learning?" Sierra is learning basic commands: walking on a loose leash, not jumping up on people, along with duration, distance & distraction to the commands: sit, stand, lie down, wait, chill, come. Sierra knows these simple commands, but if we do not repeat these several times a day in different environments, on leash and off leash, then she really does not know the commands.
Our favorite times with her are the cuddle times and sleeping together on our bed. We definitely need a king size bed next year, as Sierra takes up most of the bed.
Sierra's web page: www.diannemckenzie.com/sierra
More photos will be continually posted on her own web page, so check back monthly, as we chronicle her life with us!
View the full size images & I added a video»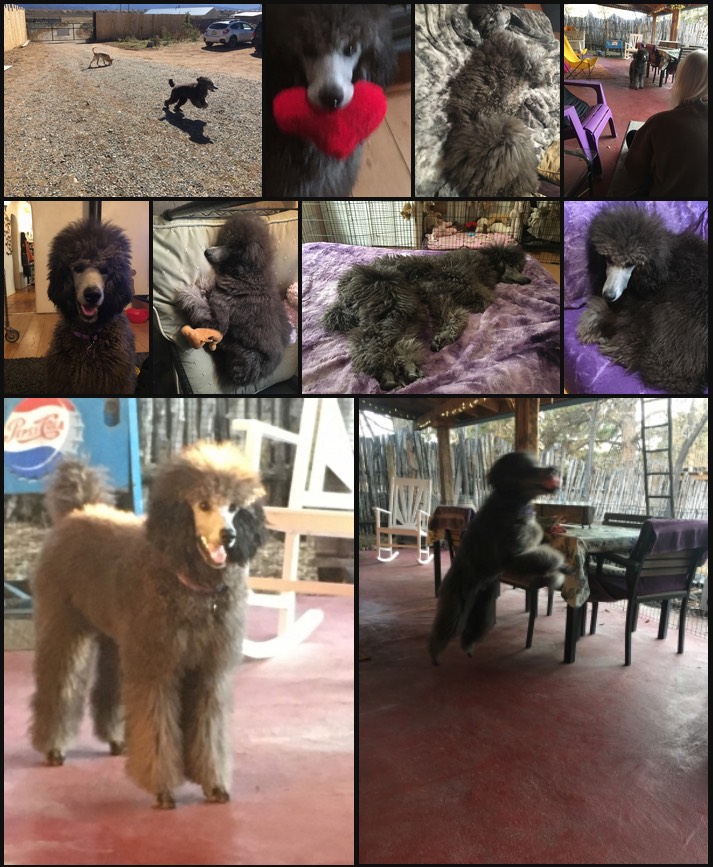 ---
Calendar of Events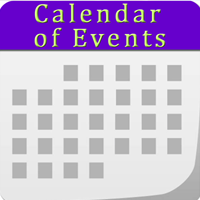 New Mexico has long been a center for arts, culture, classes and gourmet food. With such a strong art market, there are hundreds galleries to explore and experience, along with a wide selection of thriving restaurants. Our Museums feature culture, history and traditions of the region and the world. Santa Fe, Taos County and beyond have something scheduled every day & night of the week, all year long.
---
Entertainment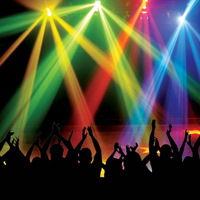 If there's one thing you can count on when spending time in New Mexico, it's the treasured experiences and wide selection of entertainment: music venues, great sporting events, theatrical and musical entertainment as well as year-round festivals.
From festivals, music concerts and dance performances to theatrical offerings by local and touring groups, the performing artists work hard to keep its locals and visitors entertained by both New Mexico performers and acclaimed stars from around the world.
---
About Kachina Mountain Realty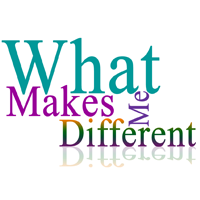 I am passionate about real estate development. I consider myself a "Dream Maker", and strive to help my clients manifest their dreams and lifestyle goals.
I believe that, "…the dreams which accompany all human actions should be nurtured by the places in which people live and work".
To promote this possibility, I encourages my clients to develop and share their dreams and lifestyle goals as part of the process of selling, buying or investing in property.
I have over thirty years of business experience as an executive producer, web architect, social media marketer, business developer, architecture assistant, real estate marketing developer and real estate consultant.
I am a licensed real estate qualifying broker for Kachina Mountain Realty & an accredited ACRE® real estate consultant. I have worked in the Santa Fe & Taos real estate market for years. I specialize in working with buyers and sellers who are looking for a solid real estate investment.
Contact me, Dianne McKenzie, for your real estate transactions & let me help you manifest your dreams!
I am readily available by cell phone, text, (505.603.9300) & email. I return calls promptly, seven days a week!
Taos Office: 575.776.7576
---