Housing Permits Surge to Postrecession High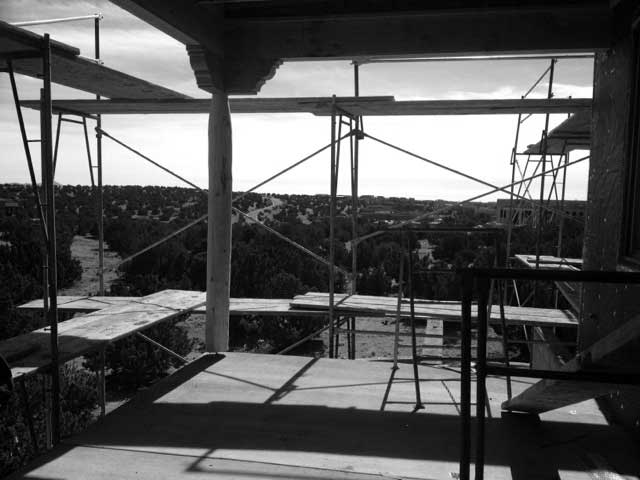 More new home construction may finally be coming. Housing permits, a gauge for future construction, climbed 5% in October, reaching the fastest rate of building permit authorizations since 2007, the U.S. Commerce Department reported Tuesday. Broken out, single-family permits increased 3.2% to a rate of 909,000, while multifamily permits rose 8.2% to a rate of 552,000. Permits rose in every region of the country last month and are 14.1% higher than a year ago.
Lawrence Yun, chief economist of the National Association of REALTORS®, called the boost in housing permits "tremendously good news for the housing sector."
"At 1.46 million units on an annualized basis, housing permits are nearly to the level needed for the country over the long haul," Yun says. "Since new-home construction kicks off the chain reaction of people trading up and trading down by buying new and selling their existing homes, more housing inventory will surely show up in the market next year."
October was the second-best month for housing starts so far in 2019. Total housing starts in October, including single-family and multifamily construction, increased 3.8% to a seasonally adjusted annual rate of 1.31 million units, the Commerce Department reports. Housing starts are 8.5% higher than a year ago.
"Home builders are seeing more building opportunities as market conditions remain solid," says Greg Ugalde, chairman of the National Association of Home Builders. "Builder sentiment remains strong, and we are seeing an uptick in buyer traffic."
The increase in buyer demand is also being driven by lower mortgage rates, which has been helping to lift the pace of single-family permits since April, adds Robert Dietz, the NAHB's chief economist. "Solid wage growth, healthy employment gains, and an increase in household formations are also contributing to the steady rise in home production," he says.
Single-family starts have risen for five straight months, "an unusually long streak given the volatility of these data, and are now well above the year-to-date average," adds Stephen Stanley, chief economist for Amherst Pierpont. "The improvement in affordability has boosted demand for homes this year, and builders are coming through with new product to sell."
Regionally, combined single-family and multifamily starts in October rose by 6.8% in the South. Meanwhile, housing starts were down 10.3% in the West, by 7.4% in the Midwest, and by 0.5% in the Northeast.