Eco Lifestyle And Home News – September 2019
Eco Lifestyle And Home News – September 2019
Dear Friends, Clients, Business Associates and Neighbors,
September 2019 marks the thirty-third edition of Eco Lifestyle and Home Newsletter produced by Kachina Mountain Realty. We offer Real Estate & Lifestyle news in the email newsletter covering Santa Fe, Taos Ski Valley, Taos County and beyond.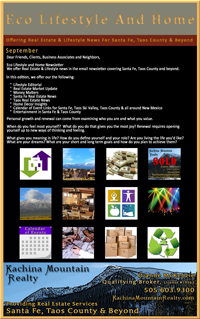 In this edition, we offer the following:
Lifestyle: Awareness
Real Estate Market Update
Money Matters
Santa Fe Real Estate News
Taos County Real Estate News
Home Decor Insights – Trendy Warm Colors by Debbie DeMarais
Sierra Updates!
Calendar of Event Links for Santa Fe, Taos Ski Valley, Taos County & all around New Mexico
Entertainment Links for Santa Fe, Taos County & around New Mexico
---
Lifestyle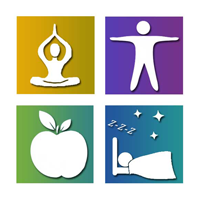 Awareness
Awareness is the ability to directly know and perceive, to feel, or to be conscious of events, objects, thoughts, emotions, or sensory patterns.
Cultivating awareness is the process of waking up. Listening, seeing, being truly present. Quotes from others who have explored the concept of Awareness often inspire me. I have collected some that may inspire you: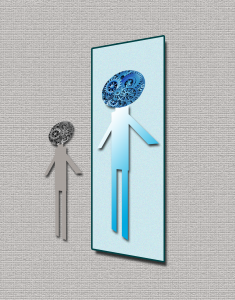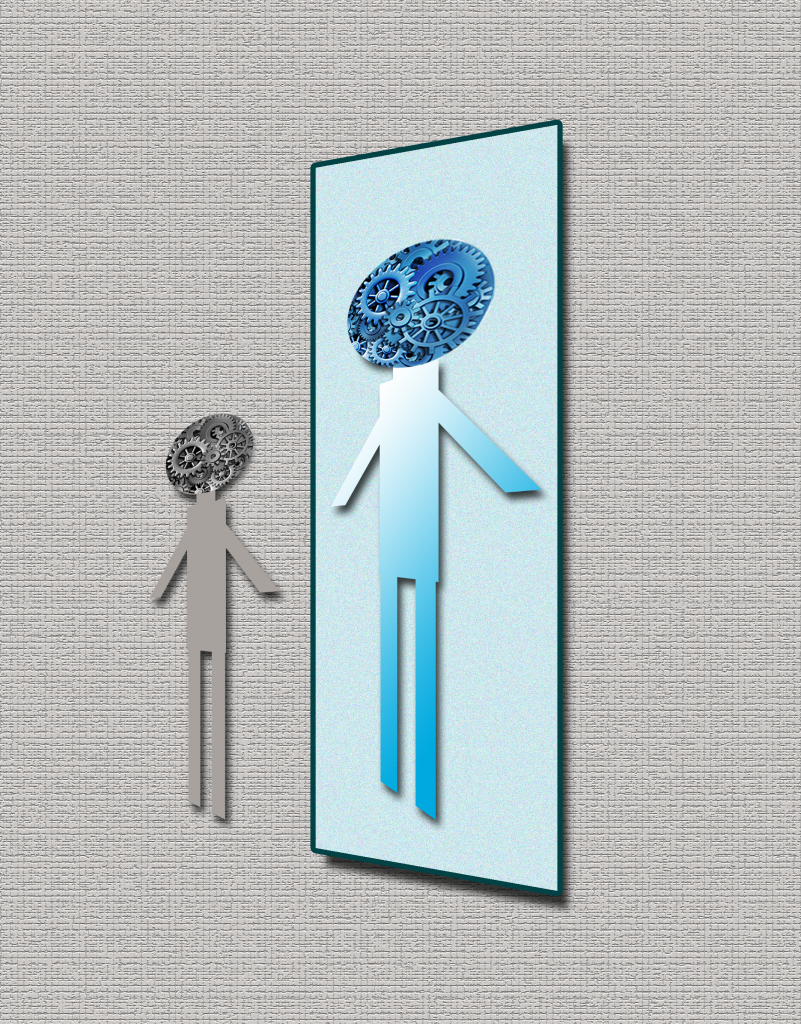 "Enlightened leadership is spiritual if we understand spirituality not as some kind of religious dogma or ideology but as the domain of awareness where we experience values like truth, goodness, beauty, love and compassion, and also intuition, creativity, insight and focused attention." ~ Deepak Chopra
"Success is getting what you want, happiness is wanting what you get". ~ Dale Carnegie
"The greatest mistake of the movement has been trying to organize a sleeping people around specific goals. You have to wake the people up first, then you'll get action." ~ Malcolm X,
"Waking up is not a selfish pursuit of happiness, it is a revolutionary stance, from the inside out, for the benefit of all beings in existence." ~ Noah Levine
"The Universe contains three things that cannot be destroyed; Being, Awareness and LOVE" ~ Deepak Chopra
"These things will destroy the human race: politics without principle, progress without compassion, wealth without work, learning without silence, religion without fearlessness, and worship without awareness." ~ Anthony de Mello
"Rather than being your thoughts and emotions, be the awareness behind them." ~ Eckhart Tolle
"The whole idea of compassion is based on a keen awareness of the interdependence of all these living beings, which are all part of one another, and all involved in one another." ~ Thomas Merton
"Awareness is observation without choice, condemnation, or justification. Awareness is silent observation from which there arises understanding without the experiencer and the experienced. In this awareness, which is passive, the problem or the cause is given an opportunity to unfold itself and so give its full significance. In awareness there is no end in view to be gained, and there is no becoming, the 'me' and the 'mine' not being given the continuity." ~ Jiddu Krishnamurti
"Bring awareness to each act. Walking on the road, walk fully alert; eating, eat with awareness. Whatsoever you are doing, don't let the past and the future interfere. Be in the present. That's what awareness is all about." ~ Osho

"Every human has four endowments – self awareness, conscience, independent will and creative imagination. These give us the ultimate human freedom… The power to choose, to respond, to change." ~ Stephen R. Covey
"We need more explorers in consciousness and less followers of beliefs, isms, and credos. Religions and spiritual leaders influence millions by pushing their beliefs. They believe in the Bible, the Koran, and the Gita, but do not personally 'know' the essence within them. Too many believe in beliefs and are not who they profess to be, nor any closer to the truth than the totally unaware." ~ Robert S. Cosmar
Thank you for reading our newsletter & feel free to pass it on to other kindred spirits. ~ Dianne McKenzie
---
Real Estate Market Update

Share of Homes Selling Above List Price Returns to Long-Term Averages
Source:
CoreLogic Insights blog (Aug. 27, 2019)
The share of homes selling at or above list price has returned to levels comparable with the early 2000s, according to a new analysis from CoreLogic, a real estate data firm.
Annual home price growth began to slow in the third quarter of 2018. As such, the share of home buyers able to negotiate a better price began to rise.
In the second quarter of 2018, the share of homes selling at or above list price peaked at 43% of total sales, which is nearly triple the level during the housing crisis in January 2008.
As of June, the share of homes that were sold at or above list price dropped to 39.2%. That is still 10 percentage points higher than the average since 2000, CoreLogic researchers note.
San Francisco had the highest share of homes that sold above list price. Eighty-three percent of homes there in June sold for at least the list price. Seattle and Minneapolis followed at 74% and 62%, respectively. On the other hand, of the 20 metros tracked, Miami had the lowest share at 19% of homes selling at or above the list price in June.
"Supply levels play a part in the final sales price," CoreLogic researchers note. For example, in San Francisco, there was a 1.7 month supply of homes in June, the lowest in the nation and about half of the national level of 3.3 months. However, in Miami, there was a 7.7 month supply in June.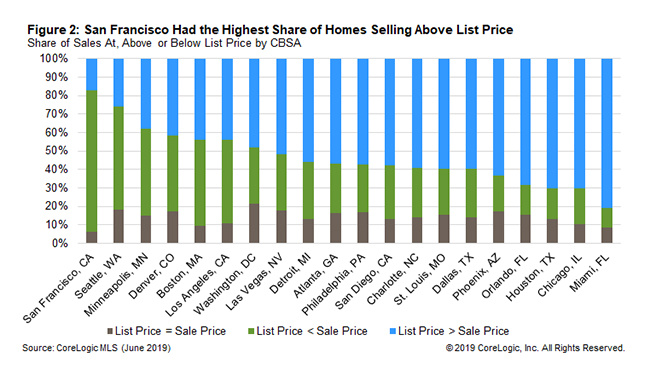 ---
Money Matters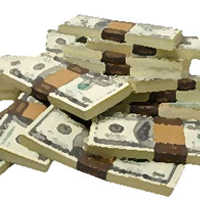 Getting Pre-Approved Should Always Be Your First Step
by Francis Phillips
In many markets across the country, the number of buyers searching for their dream homes greatly outnumbers the number of homes for sale. This has led to a competitive marketplace where buyers often need to stand out. One way to show you are serious about buying your dream home is to get pre-qualified or pre-approved for a mortgage before starting your search.
Even if you are in a market that is not as competitive, understanding your budget will give you the confidence of knowing if your dream home is within your reach.
Freddie Mac lays out the advantages of pre-approval in the 'My Home' section of their website:
"It's highly recommended that you work with your lender to get pre-approved before you begin house hunting. Pre-approval will tell you how much home you can afford and can help you move faster, and with greater confidence, in competitive markets."
One of the many advantages of working with a local real estate professional is that many have relationships with lenders who will be able to help you with this process. Once you have selected a lender, you will need to fill out their loan application and provide them with important information regarding "your credit, debt, work history, down payment and residential history."
Freddie Mac describes the '4 Cs' that help determine the amount you will be qualified to borrow:
1. Capacity: Your current and future ability to make your payments
2. Capital or cash reserves: The money, savings, and investments you have that can be sold quickly for cash
3. Collateral: The home, or type of home, that you would like to purchase
4. Credit: Your history of paying bills and other debts on time
Getting pre-approved is one of many steps that will show home sellers that you are serious about buying, and it often helps speed up the process once your offer has been accepted.
Bottom Line
Many potential home buyers overestimate the down payment and credit scores needed to qualify for a mortgage today. If you are ready and willing to buy, you may be pleasantly surprised at your ability to do so.
Francis
Cell: 505.690.7251
Source: https://www.mykcm.com/2018/04/16/getting-pre-approved-should-always-be-your-first-step/

The information contained, and the opinions expressed, in this article are not intended to be construed as investment advice. Keeping Current Matters, Inc. does not guarantee or warrant the accuracy or completeness of the information or opinions contained herein. Nothing herein should be construed as investment advice. You should always conduct your own research and due diligence and obtain professional advice before making any investment decision. Keeping Current Matters, Inc. will not be liable for any loss or damage caused by your reliance on the information or opinions contained herein.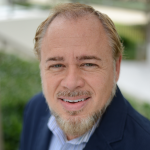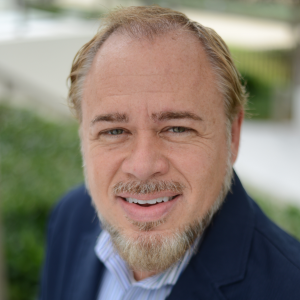 Francis Phillips
Senior Mortgage Loan Originator
NMLS 193642
(833) 433-7905
francis.phillips@fcloans.com
www.fcloans.com/fphillips
---
Santa Fe Real Estate News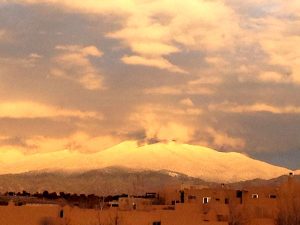 Santa Fe Lot with Views
New Listing
47 Tierra Grande, Lot 6 SOLD

Residential Lot 2.76 acres | Price: $ 150,000 | 
MLS #201901056
Come build your dream home in this private idyllic enclave of exceptional homes before the opportunity is gone.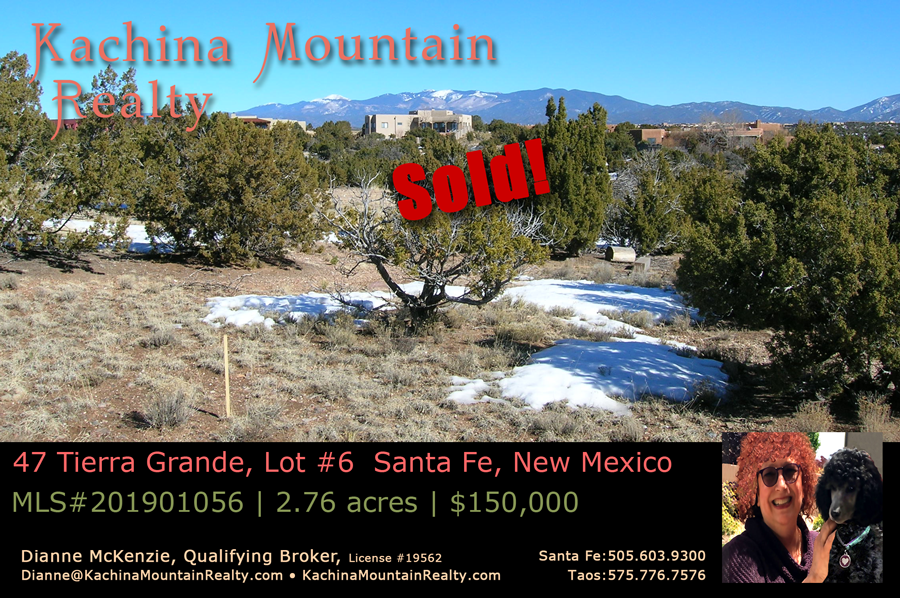 ---
Aldea Stats
2019 Stats: Sold, Pending, Listed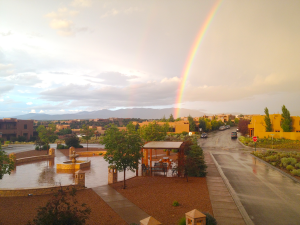 SOLD: 16 Homes, DOM 35 | 0 Lots, DOM 0
PENDING: 4 Homes | 0 Lots
LISTED: 6 Homes, Avg $540,316 | 5 Lots, Avg $97,500
Aldea de Santa Fe consists of 345 acres, with 205 acres of perpetual open space with 13 miles of walking trails, basketball & tennis courts, community center, (which offers yoga classes, exercise equipment & gathering space for events), a local cafe, superbly located in the high-value northwest corridor of Santa Fe County, with easy access to Highway 599, all just 10 minutes from downtown Santa Fe.
Aldea listings are very limited due to low inventory.

---
Las Campanas Real Estate News
2019 Stats: Sold, Pending, Listed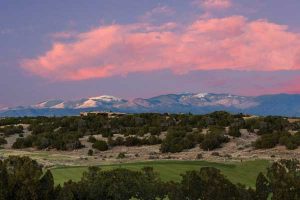 SOLD: 34 Homes, DOM 210 | 34 Lots, DOM 229
PENDING: 17 Homes | 5 Lots
LISTED: 44 Homes, Avg $1,6718,216 | 65 Lots, Avg $162,073
Las Campanas Realty recently shared that 2018 was a record year in terms of sales and average sale prices since the downturn a decade ago for both the developer and the overall community. Average home prices for resales (excluding new construction) increased 9%, while average homesite prices increased 12.5% for the overall community and 15% for the developer. The demand for many to find the perfect location to enjoy the best four-season weather in the nation, a world-class private club and a special city that is recognized for its rich culture and diverse art community, makes Santa Fe the perfect fit. "Many buyers this year were already sold on Santa Fe and Las Campanas. They just needed to find the perfect site within the Las Campanas community," says Jonathan Bartlett, VP of Sales for Las Campanas Realty.
Las Campanas is the only luxury master-planned community in Santa Fe. Stretching across 4,700 acres surrounded by pristine high desert, the community is comprised of exclusive neighborhoods. Las Campanas is also home to The Club at Las Campanas, where members can enjoy two award-winning Jack Nicklaus Signature golf courses, the 46,000 square foot Hacienda Clubhouse, a peerless Equestrian Center and the Fitness & Tennis Center, which includes a luxurious spa.
There are currently 44 homes for sale in Las Campanas.
9 Homes under $1,000,000
35 Homes over $1,000,000
There are currently 65 Lots for sale in Las Campanas.
24 Lots under $100,000
41 Lots over $100,000
Let me take you on a tour in Las Campanas!
---
Marketing Properties, Not Just Listing Properties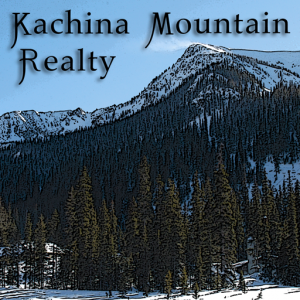 If you are thinking of selling your property, why not list it with a realtor who will market the property, not just list it in the MLS? By actively marketing your property, the property gets the most exposure to other realtors and to the general public through online blogging, email campaigns & the typical MLS exposure.
Call me, Dianne, 505.603.9300, to discuss your property needs, or for a tour of Lots & Homes in Aldea, Las Campanas and the Santa Fe region. Taos Office: 575.776.7576
Visit the website for Santa Fe information: RealEstatePropertiesSantaFe.com
Visit the Kachina Mountain Realty company main website: KachinaMountainRealty.com
---
Taos Real Estate News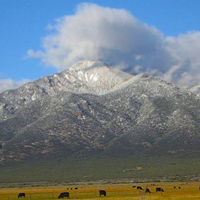 *SOLD: 89 Homes, DOM 188 | 41 Lots, DOM 290
*PENDING: 29 Homes | 18 Lots
*LISTED: 153 Homes, Avg $629,494 | 263 Lots, Avg $147,130
* Areas tracked:
Lower North, Upper North, West North, Town of Taos, Taos Ski Valley, South West, South East
See map for areas »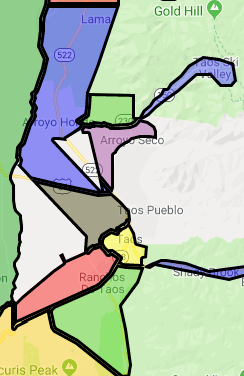 I receive inquiries almost daily from out of town buyers who are researching homes in the Taos area. These buyer profiles are looking to live in a safe community, with a country atmosphere, small homes, with flexible spaces. They are wanting to move to the area, but can't find the properties that offer amenities that don't include huge HOA fees. They want walking trails, localized eateries, a small grocery store, community activities and a sense of neighborhood. The are either downsizing their home and retiring or wanting a second home. They are wanting to go smaller, but the quality of their lifestyle and home features are upscale. "Does such a community even exist?" they ask.
In the coming months, I will be featuring such a community.
If you have been thinking about selling your home, now is probably a good time. Inventory is low and the demand for quality homes is up.
If you been looking to buy a home, you are probably frustrated with the lack of quality homes on the market at any price point.
Call our Taos Office: 575.776.7576
---
Home Decor Insights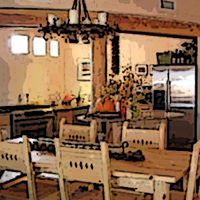 As you probably know, September starts the holiday season for me. Right after Labor Day holiday, I start removing the summer decorations and slowly introduce autumn to my home and office. This month is the start of my favorite time of year and as usual, I am very excited. Starbucks has already released their pumpkin lattes in late August!
I love the crispness in the air, the subtle change in the light, as the color in the trees start to turn. I gather leaves to place in baskets around my home, add pumpkin scents and anxiously await the arrival of the first pumpkins in the super markets. John buys the first pumpkins he sees and brings them home for me! He knows how much I love the coming of autumn and all things that I call the color of October.
We usually go for a drive in the mountains above Santa Fe or Taos and cut some branches that have the golden yellow leaves to bring home. After September, we put away the fans and and prepare for cooler nights, changing the bedding from summer to autumn. It is the time to start changing out our closets, putting away the light summer clothes and bringing back the long sleeve shirts, leggings and sweaters.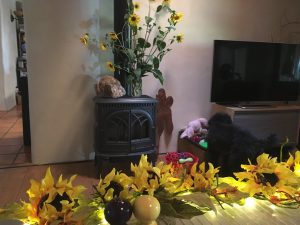 During this transition, it is a good time to plan on making chili stews in the Instant Pot with fresh Hatch chile.
There are several events this month of September that start the celebrations:
Taos Ski Valley Oktoberfest – Taos, NM – Sep 14 to Sep 15, 2019
Visit the Bavarian Restaurant on Saturday & Sunday for the Oktoberfest Celebration. This is a FREE event for all ages. Authentic Schuplatter band, German beer and food, activities and crafts for kids, yodeling contest, alpenhorn blowing contests and more.
Taos Fall Arts Festival – Taos, NM – Sep 20 to Sep 29, 2019
See the works of 250+ Taos County artists, plus film festival, youth art show, demonstrations and more.This is the oldest art festival in Taos, first held in 1974.
Santa Fe Wine and Chile Festival – Santa Fe, NM – Sep 22 to Sep 29, 2019
Annual event for 25+ years. Wine seminars, cooking demos, tastings, bike ride, golf classic and more.

For ideas on decorating with autumn in mind, check out Pinterest and explore a whole new way to spend your time online and check out my Pinterest page: KachinaRealty Happy pinning!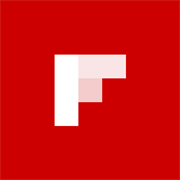 While you are surfing the "net" check out Flipboard for a variety of news and lifestyle reading.
---
Introducing Sierra
iCFO, (in-training Chief Fun Officer)
silver standard poodle puppy

Sierra: July 08, 2019–August 15, 2019
Sierra, as of August 23, 2019 weighs 26 lbs and growing! Her monthly stats read as follows: height to shoulder: 20.5", girth 21", collar 13". This doesn't indicated how wonderful she is! She is turning silver around her face, her back legs and the lower part of her front legs. Karen, her breeder, says she will fully turn silver in 12 months. We adore her!
Sierra has started puppy classes. She is extremely bright. We are learning how to work with her through an amazing trainer in Taos, Jane Gerard, of JaneTrains.com . While Sierra catches on very quickly, her people have lots to learn. Jane is working with us in private classes for the next 6 weeks. She has convinced us that Sierra also needs to be in puppy day care for a few hours each week to learn how to be with other dogs. Our hermit lifestyle is great for us, but Sierra needs to socialize, hence the puppy day care.
We all recently went on an amazing drive up to Fraser Peak above Taos Ski Valley for the day. What a wonderful experience with friends and a great place to picnic. No wind until we were about to leave. Sierra loves traveling in the car. She is very curious and now takes up the back seat in the jeep while being tethered in her seat hammock.
Sierra's web page:
www.diannemckenzie.com/sierra
More photos will be continually posted on her own web page, so check back monthly, as we chronicle her life with us!
---
Calendar of Events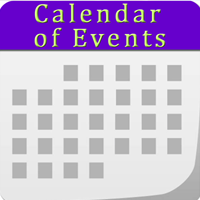 New Mexico has long been a center for arts, culture, classes and gourmet food. With such a strong art market, there are hundreds galleries to explore and experience, along with a wide selection of thriving restaurants. Our Museums feature culture, history and traditions of the region and the world. Santa Fe, Taos County and beyond have something scheduled every day & night of the week, all year long.
---
Entertainment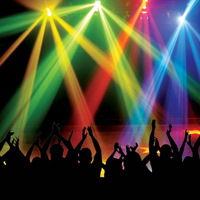 If there's one thing you can count on when spending time in New Mexico, it's the treasured experiences and wide selection of entertainment: music venues, great sporting events, theatrical and musical entertainment as well as year-round festivals.
From festivals, music concerts and dance performances to theatrical offerings by local and touring groups, the performing artists work hard to keep its locals and visitors entertained by both New Mexico performers and acclaimed stars from around the world.
---
About Kachina Mountain Realty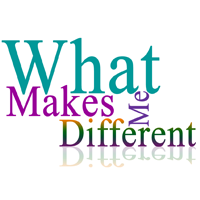 I am passionate about real estate development. I consider myself a "Dream Maker", and strive to help my clients manifest their dreams and lifestyle goals.
I believe that, "…the dreams which accompany all human actions should be nurtured by the places in which people live and work".
To promote this possibility, I encourages my clients to develop and share their dreams and lifestyle goals as part of the process of selling, buying or investing in property.
I have over thirty years of business experience as an executive producer, web architect, social media marketer, business developer, architecture assistant, real estate marketing developer and real estate consultant.
I am a licensed real estate qualifying broker for Kachina Mountain Realty & an accredited ACRE® real estate consultant. I have worked in the Santa Fe & Taos real estate market for years. I specialize in working with buyers and sellers who are looking for a solid real estate investment.
Contact me, Dianne McKenzie, for your real estate transactions & let me help you manifest your dreams!
I am readily available by cell phone, text, (505.603.9300) & email. I return calls promptly, seven days a week!
Taos Office: 575.776.7576
---