Eco Lifestyle And Home News – August 2019
Eco Lifestyle And Home News – August 2019

Dear Friends, Clients, Business Associates and Neighbors,
August 2019 marks the thirty-second edition of Eco Lifestyle and Home Newsletter produced by Kachina Mountain Realty. We offer Real Estate & Lifestyle news in the email newsletter covering Santa Fe, Taos Ski Valley, Taos County and beyond.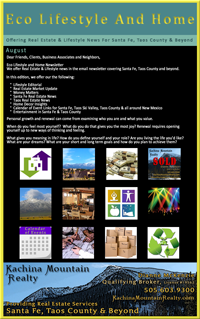 In this edition, we offer the following:
Lifestyle: Participate
Real Estate Market Update
Money Matters
Santa Fe Real Estate News
Taos County Real Estate News
Home Decor Insights – Trendy Warm Colors by Debbie DeMarais
In Remembrance – Dennis McKenzie
Sierra Updates!
Calendar of Event Links for Santa Fe, Taos Ski Valley, Taos County & all around New Mexico
Entertainment Links for Santa Fe, Taos County & around New Mexico
---
Lifestyle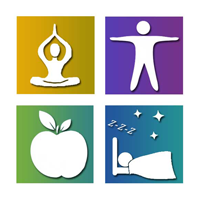 Participate
"to take part in, engage in, join in, get involved in, share in, play a part/role in, be a participant in, partake in, have a hand in, be associated with…"
Well, here we are in the start of the political 2020 election season where we all can participate in the electoral process. This is the epitome of group participation on a mega scale. While every 4 years the political scene heats up, participation takes on many interpretations. For some, it is actively getting involved supporting a candidate, at the other extreme, it means not voting at all, but voicing an opinion to anyone who will listen as an armchair politician.
In today's society with so many social media outlets, people voicing their opinions on every issue is now common place. Everyone has become a critic and feels compelled to share their every thought. Participation in social media is rampart with all generations, from the elderly to very young children.
But participation means actively engaging in action, not just rhetoric. Participation means doing, not just talking. The adage, "talk is cheap" has never been so true. To really participate, to really be alive, is to actively engage.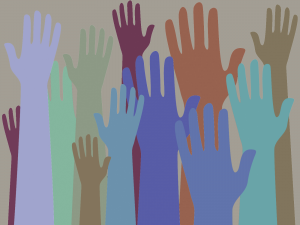 Participation requires one to be engaged. Meaningful participation takes on a deeper commitment with a strong sense of meaning attached to what we are doing, We bring more of our attention and energy to it.
Meaningful participation
involves finding relevance, by engaging and partaking in activities with opportunities for responsibility and contribution.
Finding meaning in our life helps shape our feeling of well-being.
We all have the opportunity to participate in our life and make our life relevant. We can sit back and watch what happens or we can take an active part.
As a well know meditator-instructor and radio personality once said: "If you don't like the news … go out and make some of your own," ~Wes Nisker
I often feel I would prefer to be a hermit, yet I know I must take action to bring meaning in my life and participate with my whole being.
Thank you for reading our newsletter & feel free to pass it on to other kindred spirits. ~ Dianne McKenzie
---
Real Estate Market Update

Why You Might Want to Sell Your Home in 2019
People predict all the time as to how the real estate market is doing. Right now interest rates are low, so refinancing can be beneficial if you need to take out cash to remodel.
If you have owned your home more than a few years, you might want to consider selling in 2019. If you recently purchased a home, sit tight for the next few years. Owning a home is a long term investment and flipping homes only works if you buy at below replacement costs in an upswing economy. With all the unsettling in the political world, right now might be a good time to sell before we launch into the coming election season. Mid 2020 will focus on the economy local politics as well as the state of the world.
"If you are not selling your home in 2019 and you are consider putting your house on the market in 2020, the sooner option maybe the best one. In a survey of 100 U.S. real estate experts and economists by real estate information company Zillow, released in May, almost half expect the next recession to occur in 2020. Another 14 percent believe the recession will hold out until 2021, while 24 percent of panelists expect the recession earlier – sometime in 2019."
"Whether you believe the recession is imminent or a long way off, current real estate patterns indicate a sudden upswing in activity or prices is unlikely in the near future. Real estate markets tend to operate on a cycle of their own, the length of which varies by market but can be between 10 and 16 years total and flow from a seller's market to a buyer's market with a period of balance in between."
"It doesn't look like there's anything on the horizon that's going to cause a big spike in home prices or increase demand dramatically."
---
Money Matters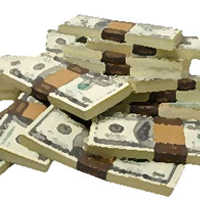 Housing Market Recap
"After a promising increase in May, existing home sales dropped as reflected in the June 2019 Housing Market Recap. While two regions saw small gains in sales, they were more than offset by losses in the other two regions."
"Of course, prices aren't slowing down. The median sales price for existing homes hit an all-time high. The pace of sales slowed very slightly from both the previous month and a year ago. Finally, lack of inventory is still the story, with no relief in sight."
"June existing home sales fell 1.7 percent from May, and are down 2.2 percent compared to June 2018, according to the National Association of Realtors® (NAR) June Existing Home Sales Report, released July 23rd."
"NAR chief economist Lawrence Yun pointed out that low inventory is (still) a major problem. "Home sales are running at a pace similar to 2015 levels – even with exceptionally low mortgage rates, a record number of jobs and a record high net worth in the country," said Yun. "Imbalance persists for mid-to-lower priced homes with solid demand and insufficient supply, which is consequently pushing up home prices."
---
Santa Fe Real Estate News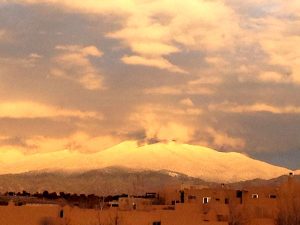 Santa Fe Lot with Views
New Listing
47 Tierra Grande, Lot 6 Pending!!!

Residential Lot 2.76 acres | Price: $ 150,000 | 
MLS #201901056
Come build your dream home in this private idyllic enclave of exceptional homes before the opportunity is gone.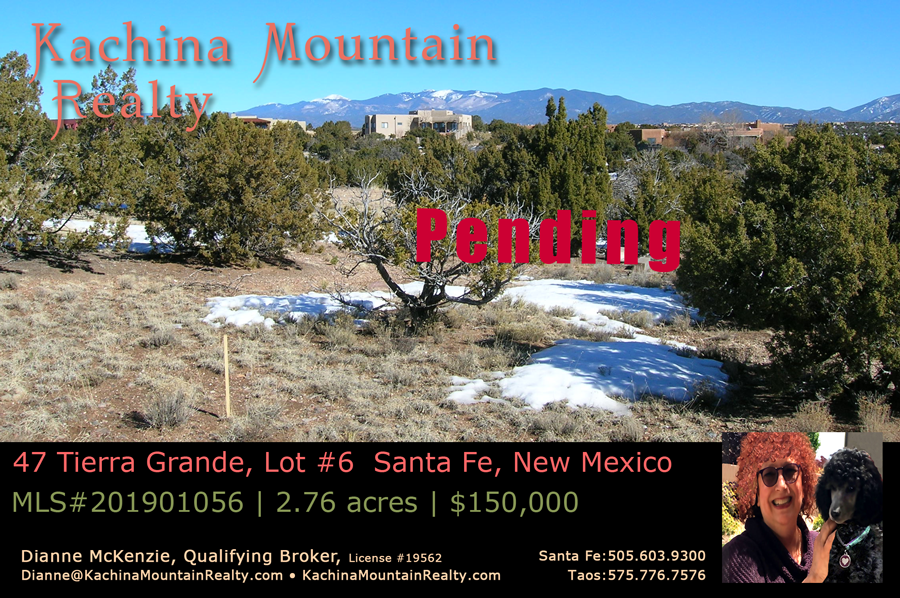 Tierra Grande is an upscale intimate 16 home community located on the west side of Santa Fe with sweeping 360˚ views. There are only 4 custom homes left-to-be built in this highly desirable neighborhood. Lot 6, 47 Tierra Grande, is a 2.76 acre site with an easy building site for a single level home. The two contiguous lots on either side are built out.
This south facing site has dramatic views to the east Sangre de Cristo mountain range & long breathtaking vistas to the Sandia & Ortiz mountains to the south. West sunset views beckons you to relax & experience the beauty of the Jemez range with the twinkling lights of Los Alamos at night. Flexible covenants allow for a variety of building architectural style options, including northern New Mexico pitched roof, contemporary & pueblo designs.
The property is allowed 2 horses, with access to miles of riding trails. This coveted location, has 2 shared community wells with generous water usage permitted. There is no timeline to build, so secure your piece of paradise now & build when you are ready! HOA dues include road maintenance. Easy access, located 6 miles/12 minutes from the Santa Fe plaza, on paved roads, Tierra Grande loop road will be chipped sealed this summer.
Download the PDF Brochure »
View the website »
Why buy an existing home with lots of compromises, when you can build your dream to suit your needs?
Incredible value & priced to sell!
---
Aldea Stats
2019 Stats: Sold, Pending, Listed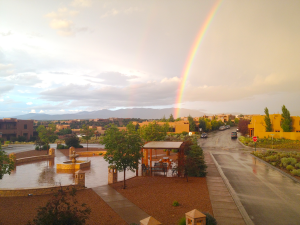 SOLD: 14 Homes, DOM 39 | 0 Lots, DOM 0
PENDING: 4 Homes | 0 Lots
LISTED: 5 Homes, Avg $404,960 | 5 Lots, Avg $70,800
Aldea de Santa Fe consists of 345 acres, with 205 acres of perpetual open space with 13 miles of walking trails, basketball & tennis courts, community center, (which offers yoga classes, exercise equipment & gathering space for events), a local cafe, superbly located in the high-value northwest corridor of Santa Fe County, with easy access to Highway 599, all just 10 minutes from downtown Santa Fe.
Aldea listings are very limited due to low inventory.

---
Las Campanas Real Estate News
2019 Stats: Sold, Pending, Listed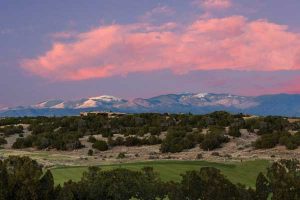 SOLD: 31 Homes, DOM 223 | 30 Lots, DOM 235
PENDING:13 Homes | 6 Lots
LISTED: 40 Homes, Avg $1,698,034 | 68 Lots, Avg $158,750
Las Campanas Realty recently shared that 2018 was a record year in terms of sales and average sale prices since the downturn a decade ago for both the developer and the overall community. Average home prices for resales (excluding new construction) increased 9%, while average homesite prices increased 12.5% for the overall community and 15% for the developer. The demand for many to find the perfect location to enjoy the best four-season weather in the nation, a world-class private club and a special city that is recognized for its rich culture and diverse art community, makes Santa Fe the perfect fit. "Many buyers this year were already sold on Santa Fe and Las Campanas. They just needed to find the perfect site within the Las Campanas community," says Jonathan Bartlett, VP of Sales for Las Campanas Realty.
Las Campanas is the only luxury master-planned community in Santa Fe. Stretching across 4,700 acres surrounded by pristine high desert, the community is comprised of exclusive neighborhoods. Las Campanas is also home to The Club at Las Campanas, where members can enjoy two award-winning Jack Nicklaus Signature golf courses, the 46,000 square foot Hacienda Clubhouse, a peerless Equestrian Center and the Fitness & Tennis Center, which includes a luxurious spa.
There are currently 40 homes for sale in Las Campanas.
6 Homes under $1,000,000
34 Homes over $1,000,000
There are currently 68 Lots for sale in Las Campanas.
26 Lots under $100,000
42 Lots over $100,000
Let me take you on a tour in Las Campanas!
---
Marketing Properties, Not Just Listing Properties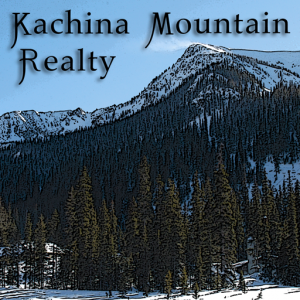 If you are thinking of selling your property, why not list it with a realtor who will market the property, not just list it in the MLS? By actively marketing your property, the property gets the most exposure to other realtors and to the general public through online blogging, email campaigns & the typical MLS exposure.
Call me, Dianne, 505.603.9300, to discuss your property needs, or for a tour of Lots & Homes in Aldea, Las Campanas and the Santa Fe region.
Visit the website for Santa Fe information: RealEstatePropertiesSantaFe.com
Visit the Kachina Mountain Realty company main website: KachinaMountainRealty.com
---
Taos Real Estate News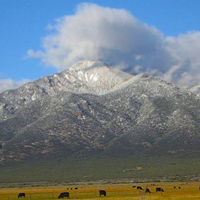 *SOLD: 82 Homes, DOM 194 | 36 Lots, DOM 306
*PENDING: 25 Homes | 13 Lots
*LISTED: 150 Homes, Avg $637,594 | 248 Lots, Avg $144,586
* Areas tracked:
Lower North, Upper North, West North, Town of Taos, Taos Ski Valley, South West, South East
See map for areas »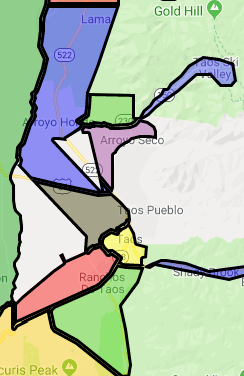 I receive inquiries almost daily from out of town buyers who are researching homes in the Taos area. These buyer profiles are looking to live in a safe community, with a country atmosphere, small homes, with flexible spaces. They are wanting to move to the area, but can't find the properties that offer amenities that don't include huge HOA fees. They want walking trails, localized eateries, a small grocery store, community activities and a sense of neighborhood. The are either downsizing their home and retiring or wanting a second home. They are wanting to go smaller, but the quality of their lifestyle and home features are upscale. "Does such a community even exist?" they ask.
In the coming months, I will be featuring such a community.
If you have been thinking about selling your home, now is probably a good time. Inventory is low and the demand for quality homes is up.
If you been looking to buy a home, you are probably frustrated with the lack of quality homes on the market at any price point.
Call our Taos Office: 575.776.7576
---
Home Decor Insights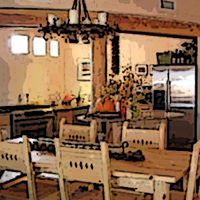 Choosing complimentary colors to stage a home, begins with the details. We suggested the homeowner paint the wall color to a neutral white, and selected "Delicate Lace". This allows the neutral color to blend and be softer on the eyes, plus allowed the beautiful kitchen cabinets to stand out. We decorated using furniture and decor with accents in gold and bone to allow the features of this custom-built home to POP! This home is a showpiece and invites buyers to really appreciate the details.
Check out the before and after images:
Before Staging: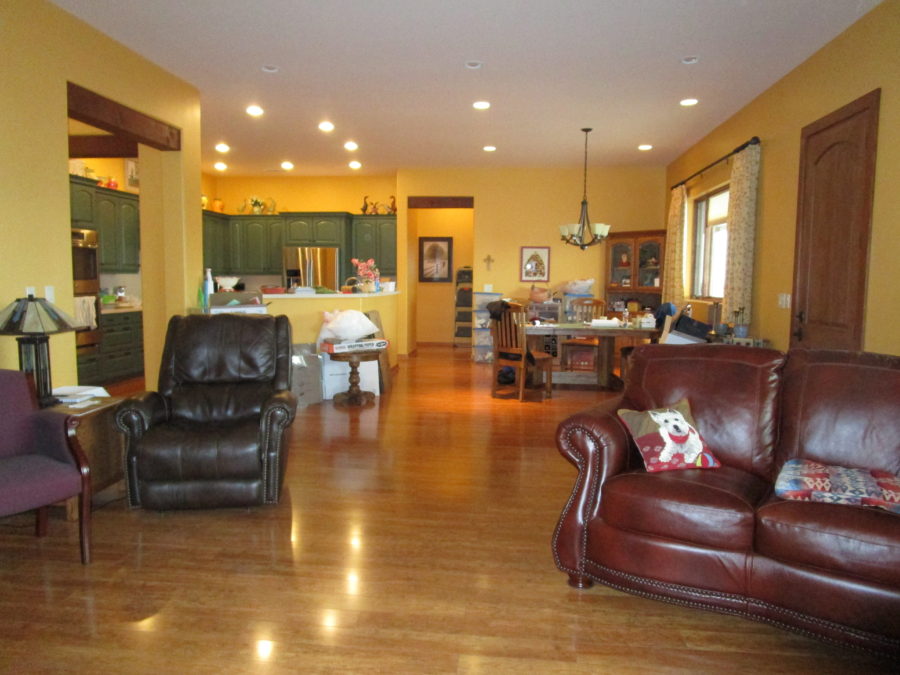 After Staging:

Footnote From Dianne McKenzie, Kachina Mountain Realty:
I want to strongly endorse Debbie & her services. As many of you might already know, Debbie staged my recent listing, 24 Camino Esperanza. This listing had a full price offer in 9 days on the market. It was Debbie's staging that helped make that happen. I have know Debbie throughout my real estate career, and she also wrote for my first newsletter years back. I have always wanted to work with her on a seller's home staging and finally we had the right seller in need of her services. Debbie not only staged this house, her team was hired to help organize, pack and remove all the sellers unwanted furniture to various re-sale shops around Santa Fe. Her team, which included Michelle Moreland, of The Lone Arranger, helped my clients transition from their life in Santa Fe, to the start of a new chapter in their life. Between the very cooperative Sellers, to the whole team that included the realtor who organized the resource team (myself), staging (which included home repairs/home maintenance, Debbie), and the home services (de-cluttering, storing, organizing, Michelle), we were able to meet a tight schedule and get the property marketed within a very short time frame, resulting in the sale of the most expensive home sold in Aldea in the last 2 years. This is proof of great team work and a willing seller.

For ideas on decorating with autumn in mind, check out Pinterest and explore a whole new way to spend your time online and check out my Pinterest page: KachinaRealty Happy pinning!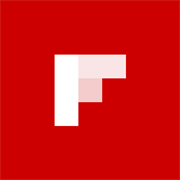 While you are surfing the "net" check out Flipboard for a variety of news and lifestyle reading.
---
In Remembrance – Dennis McKenzie
September 8, 1947-July 5, 2019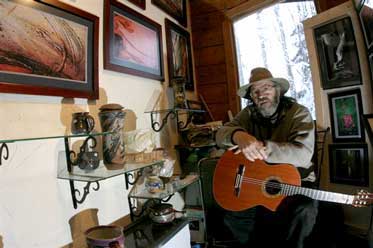 Dennis McKenzie, founder of Birch Grove Studios, a master ceramic studio potter, teacher, photographer, musician and artist passed away unexpectedly in his sleep on July 5, 2019.
Dennis left behind his wife Vickie Cole, his son David McKenzie-Cole, David's wife Mara, 2 grandchildren Alia & Tyla, sister Valarie McKenzie, nephew Daven Cameron, grand nephew Dieszel Cameron, nephews: Amber, Aaron, & Austin & oldest sister Dianne McKenzie.
You can view the memorial for Dennis McKenzie »
You can see his previous website that includes some of his pottery, photography & art. »
You can view his photography at Photo.net »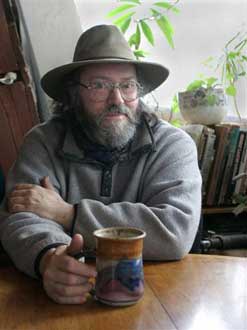 Dennis is my older brother, a close friend/companion. We shared our lives truthfully, full of deep conversations that covered a wide variety of subjects. Our bond and closeness remained constant throughout my life and he is truly missed by his sisters, Valarie and Dianne.
---
Birch Grove Studios is a three generation, family owned and operated Alaskan studio, currently run by David and Mara who live in Big Lake with their two artist daughters, Alia and Tayla. Birch Grove Studios has embraced the social media revolution with the next generation of potters. They are in the early stages of rebranding Birch Grove Studios as it is evolving to reflect David, Mara and their 2 girls creativity. You can learn more about them at Patreon » . Birch Grove Studios website will be relaunched some time this autumn after the Alaska summer fairs.
---
Introducing Sierra
iCFO, (in-training Chief Fun Officer)
silver standard poodle puppy

Sierra's web page:
www.diannemckenzie.com/sierra
Sierra is growing, now weighing 25 lbs, no longer a "baby" puppy. Sierra starts puppy classes this month in August. We will be reporting back with photos of her progress in puppy school!
More photos will be continually posted on her own web page, so check back monthly, as we chronicle her life with us!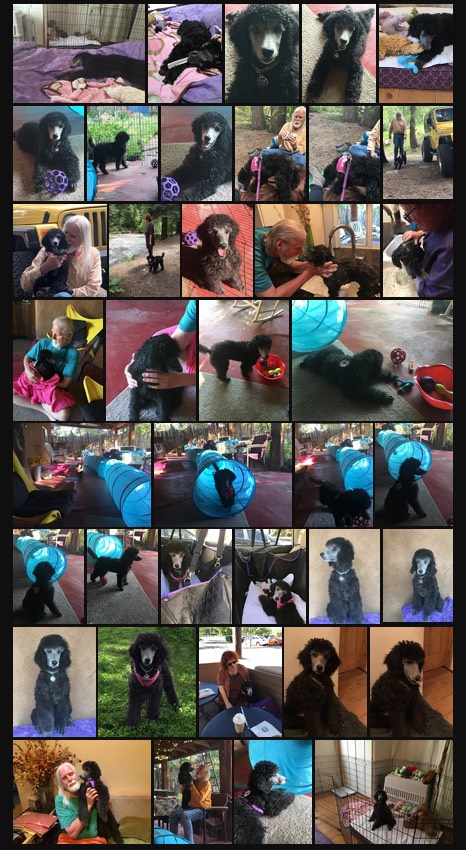 ---
Calendar of Events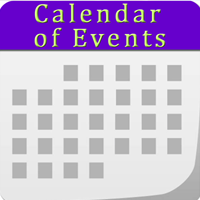 New Mexico has long been a center for arts, culture, classes and gourmet food. With such a strong art market, there are hundreds galleries to explore and experience, along with a wide selection of thriving restaurants. Our Museums feature culture, history and traditions of the region and the world. Santa Fe, Taos County and beyond have something scheduled every day & night of the week, all year long.
---
Entertainment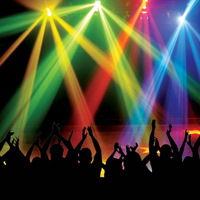 If there's one thing you can count on when spending time in New Mexico, it's the treasured experiences and wide selection of entertainment: music venues, great sporting events, theatrical and musical entertainment as well as year-round festivals.
From festivals, music concerts and dance performances to theatrical offerings by local and touring groups, the performing artists work hard to keep its locals and visitors entertained by both New Mexico performers and acclaimed stars from around the world.
---
About Kachina Mountain Realty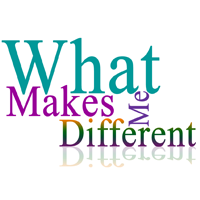 I am passionate about real estate development. I consider myself a "Dream Maker", and strive to help my clients manifest their dreams and lifestyle goals.
I believe that, "…the dreams which accompany all human actions should be nurtured by the places in which people live and work".
To promote this possibility, I encourages my clients to develop and share their dreams and lifestyle goals as part of the process of selling, buying or investing in property.
I have over thirty years of business experience as an executive producer, web architect, social media marketer, business developer, architecture assistant, real estate marketing developer and real estate consultant.
I am a licensed real estate qualifying broker for Kachina Mountain Realty & an accredited ACRE® real estate consultant. I have worked in the Santa Fe & Taos real estate market for years. I specialize in working with buyers and sellers who are looking for a solid real estate investment.
Contact me, Dianne McKenzie, for your real estate transactions & let me help you manifest your dreams!
I am readily available by cell phone, text, (505.603.9300) & email. I return calls promptly, seven days a week!
---