Glassybaby – The gift that keeps on giving!
Glassybaby – The gift that keeps on giving!
$2,160,000
given to date
"10% from the sale of every glassybaby goes directly to organizations that support people in all kinds of need. Glassybaby's giving carries no judgement, often supporting the needs that aren't often supported."

Glassybaby is a hand made glass votive candle. Made with love and loved by devoted collectors & receivers.
Glassybaby is a handmade glass votive, also known as a ''Glassybaby'', produced in more than four hundred colors and sold over the internet and through a few retail stores in the Seattle area and San Francisco. Their tagline is "Glassybaby forever." The company donates money from sales to help charities helping cancer patients with costs during chemotherapy.
The original Glassybaby is a glass votive, roughly 2.5″ in diameter and 3.75″ tall, although significant variation occurs due to the fact that each is handmade. It takes 12-14 minutes for each Glassybaby to be made by a team of glass artists. Glassybaby are created by a team of 70 plus artists seven days a week at the company's Madrona studio in more than 400 colors. Each Glassybaby has a unique name like frog hunting, hope, joy, wet dog, wings and sorry.
Glassybaby also manufactures a slightly larger and thinner glass vessel, known as a "drinker", sold in the "accessories" section of their website. Ten percent of each drinker sale is donated to the Seattle Division of V.A. Puget Sound to support veterans battling cancer.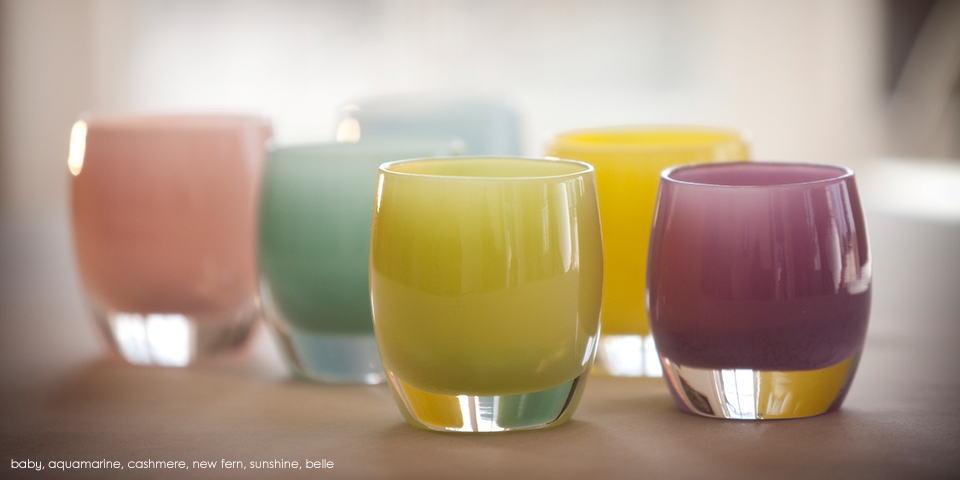 But Glassybaby is more than a product. Glassybaby connects with its beauty and calming flickering light that only those who have purchased at least one Glassybaby will understand. Glassybaby is inspiring all  of us to connect at a higher level by giving.
I have collected several Glassybaby's and have given many to family, friends, colleagues, and clients. Giving a Glassybaby has become a ritual for me at every real estate closing I am involved with in my real estate practice. For me, Glassybaby is a symbol of hope, kindness and gratitude.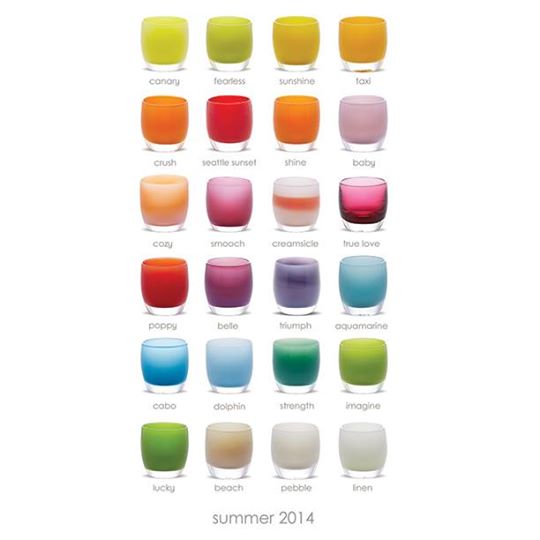 The Glassybaby website has the whole story on the history of how they started, who they support and the process of making their wonderful hand made glass votive candle holders. Their website is a must visit, and once you do, you will find yourself preparing your list of those you can send a Glassybaby to as gifts. They also have gift certificates to let your loved ones choose their own. Be prepared to spend some time there and return often. You will find that the Glassybaby community are a unique group of supporters. Visit their website: http://glassybaby.com