My Value Proposition for Buyers & Sellers
My Value Proposition for Buyers & Sellers –
Well it is the unofficial start of the summer season, Memorial Day Weekend. Sunshine, afternoon & early evening thunder & lightning illuminating the clouds, cool breeze and barbecues!
My summer hours have adjusted to the season:
Saturday & Sunday – Noon to 4pm & by appointment
Monday, Thursday & Friday – 11am to 4pm & by appointment
Tuesday & Wednesday – Closed & by appointment
I can work with your schedule and make appointments to suit your needs. I am in my office usually most days & evenings. I am readily available by cell, text, & email and return calls promptly, seven days a week! Call me for a consultation today and let me help you with your real estate transaction at 505.603.9300.
My thoughts On Offering You Value
I have been thinking about what sets my services apart from others. There are many real estate agents to choose from, so how does a buyer or seller make that informed decision?
I offer service. I believe real estate needs to be actively marketed for sellers so that it speaks to buyers.
The typical real estate marketing consists of implementing the 3 P's: Put the listing in the MLS, Post a sign on the property & Pray. Good networking & good marketing require a strategy.
I am a proponent of marketing real estate through social media, online exposure & by blogging. It is important to distinguish your home in the real estate market with an individual property website, which helps us to market your property in the online place where the most potential buyers are looking, and thus sell sooner.
Working with me at Equity New Mexico, I research/market properties to suit your needs & goals, negotiate on your behalf and help you manifest your dreams. I am acutely aware of current trends, the housing market and the current, pending & expired listings, so I can help you find or sell your home.
Recently, I have been crafting a business motto that I feel expresses the process of making real estate transactions happen:
Promote.  Negotiate.  Sell.  Move on.
Dream.  Evaluate.  Buy.  Move in.
Plan.  Develop.  Invest.  Move up.
I market properties & cultivate relationships with people who are looking to buy or sell real estate in the near future! Let me help you. Here is my special offer:
Attention Buyers & Sellers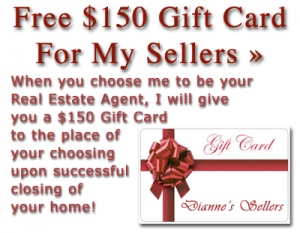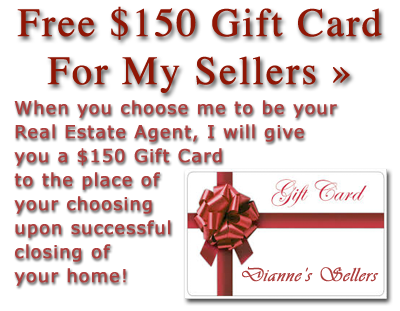 I am offering special motivational rewards to my Sellers & Buyers!
For My Sellers
When you choose me to be your Real Estate Agent/ Realtor©, I will give you a $150 Gift Card to the place of your choosing upon successful closing of your home.*
A gift card allows my sellers to use it for the purchase of goods or services. It is a thank you from me to you, for trusting me with the most important transaction: the promoting, negotiating and selling of your home.
I offer a free Home Warranty for all Buyers who sign up with me to be your Realtor© upon every successful closing of your new home. *

A Free Home Warranty allows my buyers peace of mind when they move into their new home. It is a thank you from me to you, for trusting me with your most important transaction: the successful search, negotiation and the buying of your new home.