Rates Stay Down – Near Year-to-Date Lows – Take Advantage
Rates Stay Down – Near Year-to-Date Lows – Take Advantage
by Francis Phillips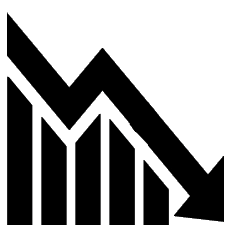 Home loan rates continue to stay low – for now. 
Rates are at or near year-to-date lows, influenced by the Fed economic summit last week, the continued unrest in Ukraine, and the performance of European markets.
Sample Conforming AND Jumbo rates (and annual percentage rates – APRs) for fixed rate and adjustable rate mortgages (ARMs) as follows:
30 Year Fixed Rate 4.25% 0 pts APR 4.29 WOW!
20 Year Fixed Rate 3.99% 0 pts APR 4.04
15 Year Fixed Rate 3.50% 0 pts APR 3.54
10/1 ARM 3.875% 0 pts APR 3.90 WOW!!! (ARM rate fixed first 10 years, adjustable last 20 years)
7/1 ARM 3.625% 0 pts APR 3.54 (ARM rate fixed first 7 years, adjustable last 23 years)
5/1 ARM 3.375% 0 pts APR 3.41 (ARM rate fixed first 5 years, adjustable last 25 years)
You may lower the rates above by ¼ pt by paying 1 pt = 1% of the loan amount.
These rates are based on 70% Loan to Value, Minimum credit score 740+.
Let's take a look at your current mortgage rate and run an analysis to move to a shorter term to pay it off faster and/or lower the payment!
If you would like me to run comparisons for you, please let me know:
Your current rate
Approximately how much owed
Approximate monthly payment
If the payment includes property taxes and insurance
Ready to save more?  Our Lender Fee Waiver saves you $959 on lender fees.  We credit the Underwriting Fee ($959) at closing.  Applies to purchase and refinance loans of $150,000 or more closed by our Santa Fe office.  Offer good through December 31, 2014.
Take advantage of the (near) lowest rates of the year!
Francis

Francis Phillips is the sole author of the content and any opinions expressed in the newsletter are not necessarily those of FCLS, FCB, its owners, officers and employees. This email is meant for informational purposes only, and is not a substitute for financial planning, investment or legal advice.

Contact:
Francis Phillips
Senior Mortgage Loan Originator
NMLS #193642
Direct: (505) 690-7251
francisphillips@qwestoffice.net