Eco Lifestyle And Home April Newsletter: Growth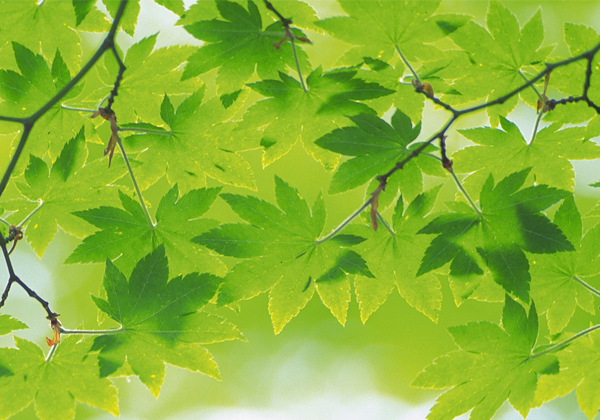 Dear Friends, Clients, Business Associates and Neighbors,
April Newsletter: Growth – April's theme for our Eco Lifestyle and Home News is Growth as we celebrate spring.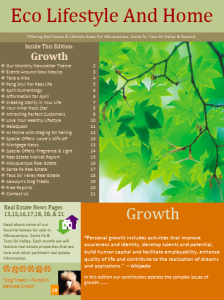 "Personal growth includes activities that improve awareness and identity, develop talents and potential, build human capital and facilitate employability, enhance quality of life and contribute to the realization of dreams and aspirations."  – Wikipedia
Sometimes growth is like a radish, quick process from sprouting to harvesting and other times it is like asparagus, where it will take a couple of seasons before you will harvest the results.
So how do we go about realizing what's truly important to us? How do we open that magical door that will show us the way to personal growth and success?  Read the newsletter to find out more.
Can't wait? Read Our PDF Eco Lifestyle And Home News April 2014 PDF Now»
In this edition our contributors address the growth as relates to all areas of our life.
In this edition we offer:
Events Around New Mexico
Take a Hike: Bandelier
Feng Shui for Real Life: Rearrange a Room for Growth
April Numerology
Creating Clarity: Growth & Change
Your Inner Rock Star Coach
Attracting Perfect Customers
Love Your Healthy Lifestyle with Julie Hansen
GaiaQuest: Center for Global Health & Well-Being
Special Offers to Our Readers: 10% Discount at Lowe's Home Improvement
Special Offers: Fragrance and Light
Mortgage News: from Mortgage Daily News
At Home with Jennifer Ashton
Real Estate Market Report
Albuquerque Real Estate Listings
Santa Fe Real Estate Listings
Taos Ski Valley Real Estate News
Dog Treat Recipe of the Month: Standard poodle & service dog, Aeowyn, shares her Pumpkin Oatmeal Recipe
Free Reports:How Sellers Price Their Homes, How To Sell Your House For The Most Money In The Shortest Possible Time, and more
Eco Lifestyle and Home News comes to you in its sixth edition of our Newsletter. The creators of this newsletter are Dianne McKenzie & Cecilie Bodman, real estate associate brokers for Equity New Mexico. We decided to produce a conscious newsletter that has information about some real estate but more about living, playing & working. We also wanted to include our professional friends' expertise as it relates to home, health, well-being, & lifestyle.
Please introduce us to your friends and family for their real estate needs, whether they are considering buying a home or thinking about getting their home sold this year. Many thanks.
Sending comfort and support to all of you in this transition of growth!
Dianne McKenzie, Cecilie Bodman & Aeowyn